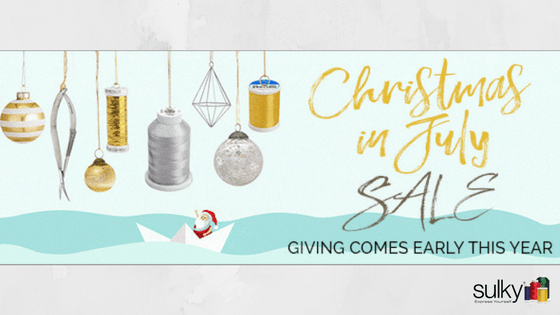 Christmas in July Sale 2017 + Projects and Inspiration
Christmas in July 2017
Projects and Inspiration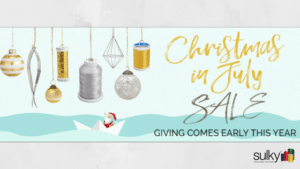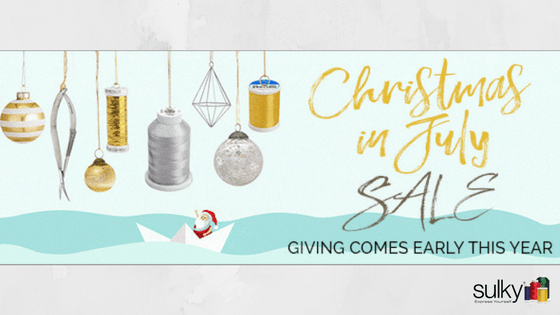 To kick off Christmas in July 2017 we put together some great projects and ideas to get those creative juices flowing! We've got some amazing deals on the Sulky website this year that we can not wait to share with you! 40% off Webinar Kits, NEW bundles and kits over 20% off, Deck the Walls Christmas Panel kit – only $14.99, 15% off Embroider Buddies, 25% off all Christmas Thread, and so much more!
A few new and exciting things we've added to the site for Christmas in July are all new Amy Barickman Crossroads Thread and Fabric Bundles!  The inspiration for Crossroads came from Amy's desire to design a line of denims that would be versatile for fashion and home. A new line of softened denim for today's urban lifestyle by Amy Barickman.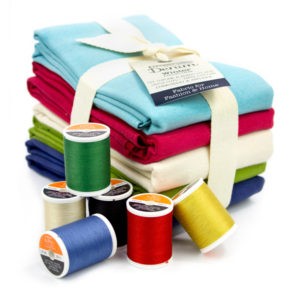 For some unique, fun projects to make with Crossroads Thread and Fabric visit Indygo Junction. Here a few super creative and neat gift ideas: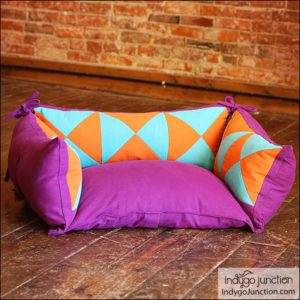 We also added two new embroidery kits – one for hand embroiderers and one for machine embroiderers! Hand Embroidery Kit is normally $37.22 but for Christmas in July it is only $29.99! Beginners Machine Embroidery Kit is 25% off – normally $260.83, but is now only $199.99!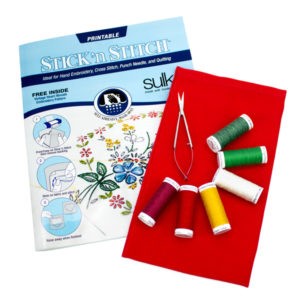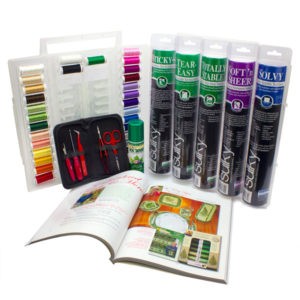 And guess what? All of our Christmas Embroidery Designs on the Sulky Embroidery Club Website are 50% off for Christmas in July!
and our Christmas Pinterest board, too!
New Deck the Walls Christmas Panel – purchase the kit (or the panel itself) for two great deals: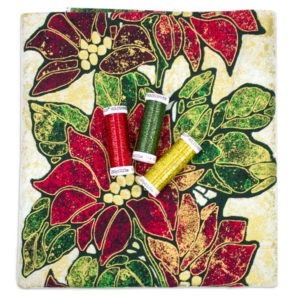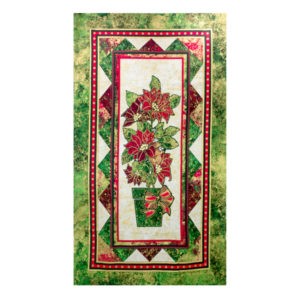 Here's a PDF of helpful hints, stitching guide, and tips for stitching on panels with Metallic Threads.
Here are a few more festive projects…
This pincushion would be the perfect gift for someone who loves to sew!
By: Swoodson Says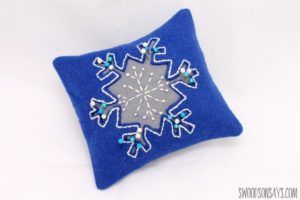 These adorable Elves!
By: Wild Olive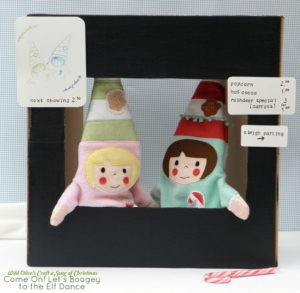 And this Christmas Ornament: Snowflake Mitten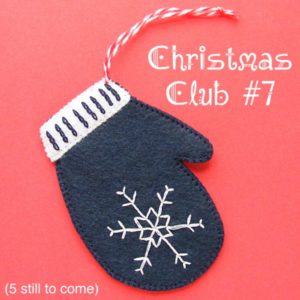 Oh, and as an added bonus, the Zen Machine Embroidery Classes AND Not Your Typical Table Toppers Courses are 50% off as part of our Christmas in July Sale! These are great courses where you will learn a ton from our Sulky Educators, and have so much fun along the way!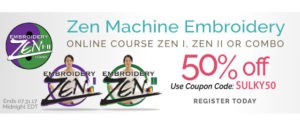 Christmas in July is all about savings for you and your loved ones to take advantage of for the holiday season. Whether you want a head-start on a Christmas gift for a loved one, know someone who would LOVE some new sewing supplies, or are looking to spruce up your home in time for Christmas, we know you'll love these spectacular products – and savings!
Christmas in July Sale ends 7/31 at Midnight EDT.