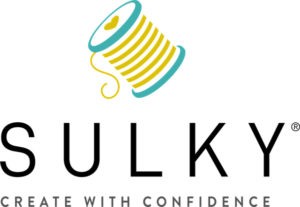 At Sulky of America we strive to bring beautiful things into the world, to inspire others and to instill confidence. We're dedicated to providing the highest quality products for all of your sewing, quilting and crafting needs. 
Watch this to understand the level of quality behind Sulky products, evidenced by the care we've taken to produce the strongest, prettiest threads.
Here at the Sulky blog, we're bringing you news of the sewing and quilting world; introducing you to some of the most talented designers and artists in the industry; providing inspirational project instructions and technique expertise to guide you through your creations with confidence. 
Whether you're a beginner just starting your journey with needle and thread or a seasoned expert with years of experience, we're sure you'll love the content we provide and we're excited to get to know you. Comment on our posts to ensure we hear your feedback, as we're dedicated to serving your needs and helping your creative endeavors so you can sew better, easier and have more fun at your craft.
Subscribe to our blog feed to receive notifications of new posts and never miss a new free project, read news of special sales and learn from guest bloggers to help you #SewBetterWithSulky.
Happy Sewing!