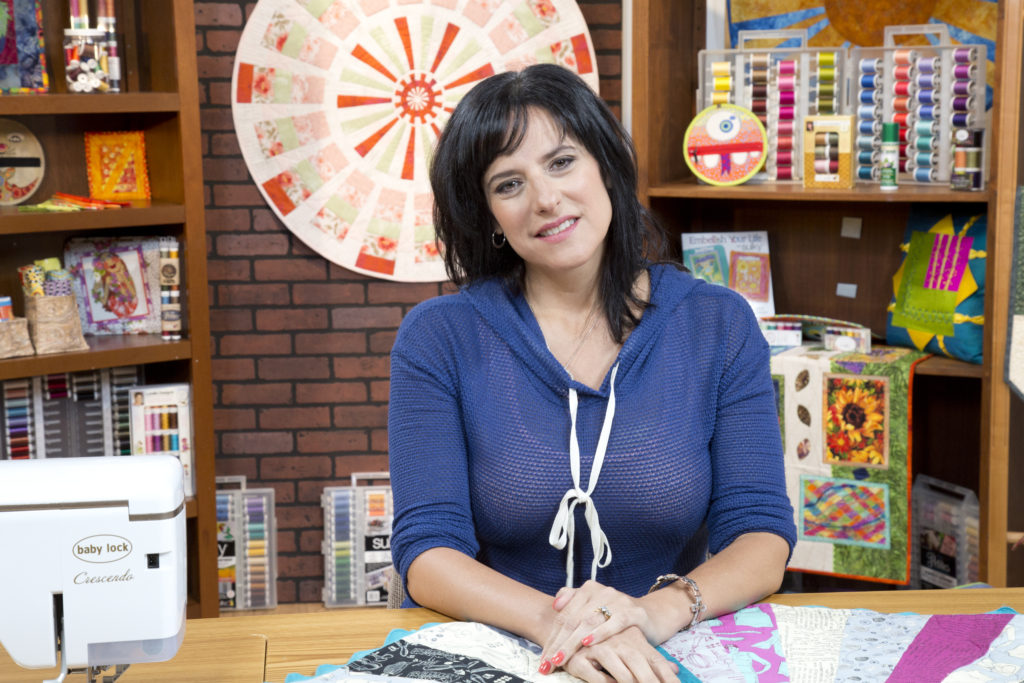 About me
Hi! My name is Kelly Nagel, Creator of Opportunities, for Sulky of America. This is my dream job! I get to combine all the things I love: Sewing, writing, and meeting wonderfully creative people.
I grew up in Kennesaw, GA and graduated with a degree in English from Florida State University (Go Noles!).  I am married to the most amazing man in the world, Rich, and we have two daughters, Korey and Krissy, who are 10 and 8 years old. We live in North Georgia very close to my family and where I grew up. My mother taught me to sew when I was very young. I actually have my very first quilt hanging in my sewing studio (I was about 7 when I made it!). Although I dabbled in sewing my whole life, I got serious about it 15 years ago when my Mother in Law reignited my passion by helping me make a baby quilt. I was addicted after that and have been sewing, taking classes, and enjoying the art of sewing and quilting ever since. My relationship with Sulky began when I took the Teacher Certification Class (One of the best classes I have ever taken!) and I fell in love with the amazing threads, stabilizers, and educators.
Working full time while being a wife and mother of two young children means I don't have a great deal of free time; so I really enjoy quick, simple projects. One of the things I hope to do in this role for Sulky of America is share those quick creative projects with you!
Also, we often have guest bloggers write up great tutorials and DIY projects, along with their own helpful hints, to help you #SewBetterWithSulky!
Well, that's a little bit about me. I look forward to getting to know you.
Happy Sewing!