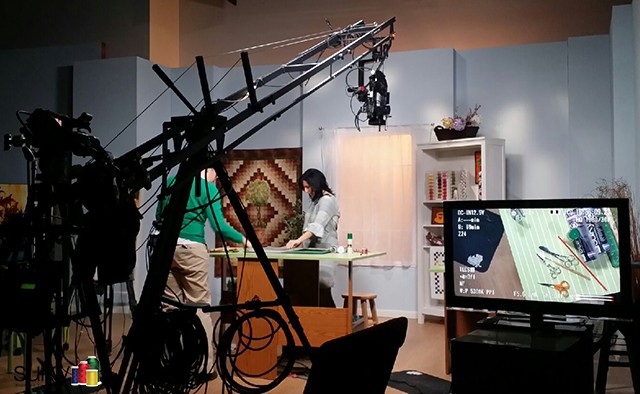 Behind the scenes of filming Artistry in Applique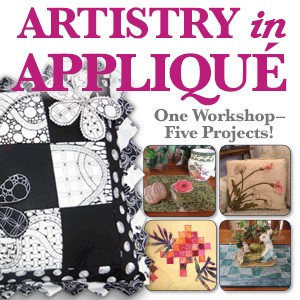 Back in March, I had the pleasure to go to Denver, Colorado, with Sulky Director of Education, Ellen Osten, and Sulky National Educator, Eric Drexler, to film some new online classes that are now available, Artistry in Applique. This is the first time I had done anything like this so I wasn't sure what to expect. Filming an online class is VERY different from writing a blog or public speaking. When you are filming, you have to have separate pieces prepared for each step of the project. On a blog, you just take pictures as you go. When speaking to a group of people in person, you can look people in the eye, you get a feel for if they understand what you are saying and they laugh at your jokes. When filming, everything is deathly quiet, no one is there to look in the eye and no one laughs at your jokes! It was so strange! It took some time to get used to it.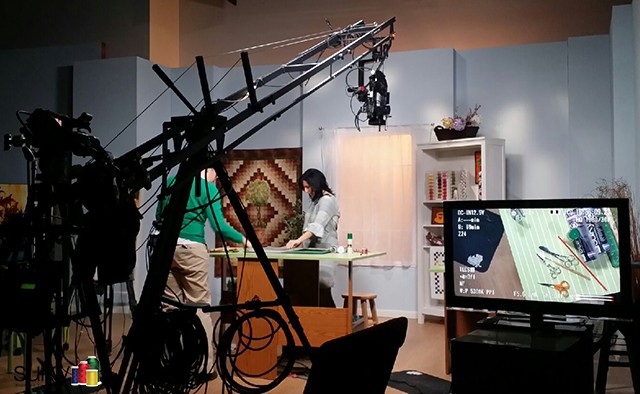 The people who run the studio at F & W Media (Craft University) were amazing though. When I would finish a segment, they would tell me they thought my joke was funny and they would reassure me that everything was going great.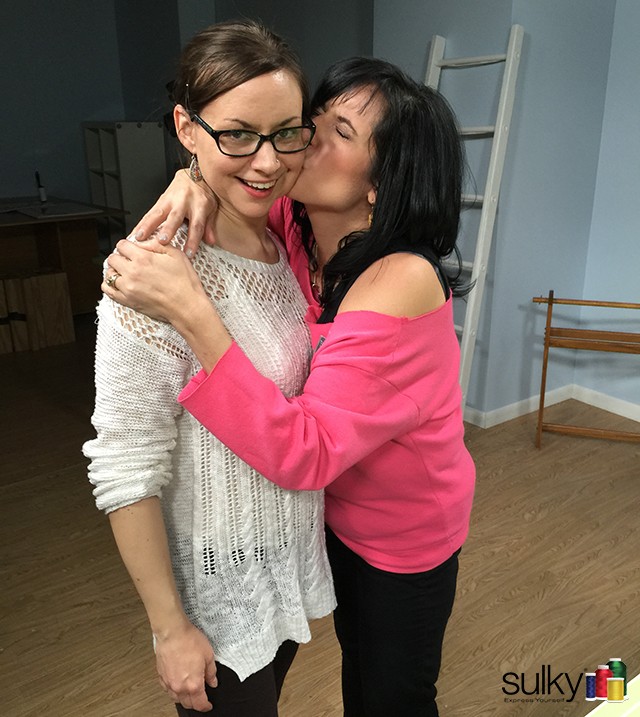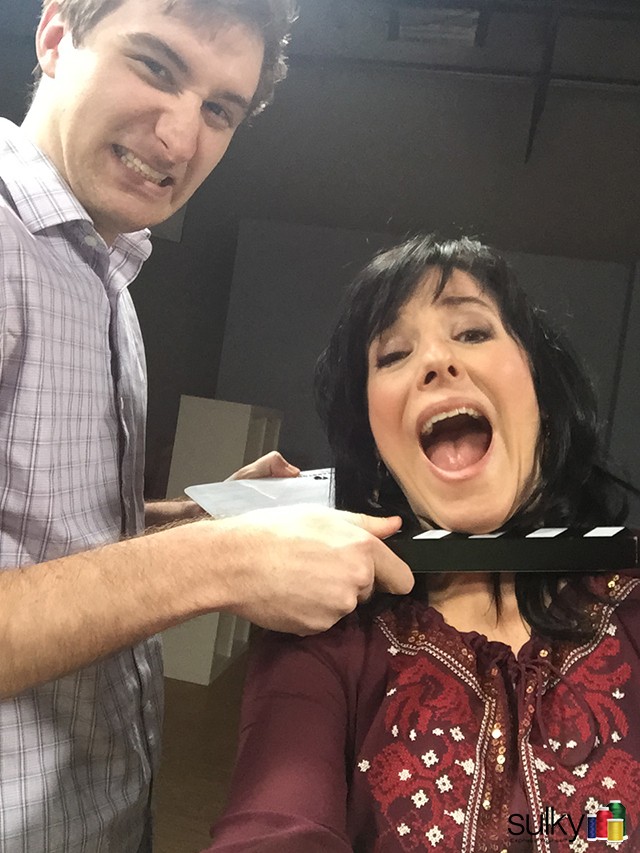 Nothing makes you question everything you know about, well, everything, like standing in front of bright lights with several cameras on you while you explain how to do reverse applique. In the end, I took a deep breath and just pretended that you all were in the studio with me cheering me on. It was you, my blog readers, that gave me the confidence to do these online classes. You have been so great to me over this past year and I covet all of your positive feedback. Sewing has been my favorite hobby my whole life and I am humbled and honored that I get to write and sew and share my experiences with you. Thank you from the bottom of my heart.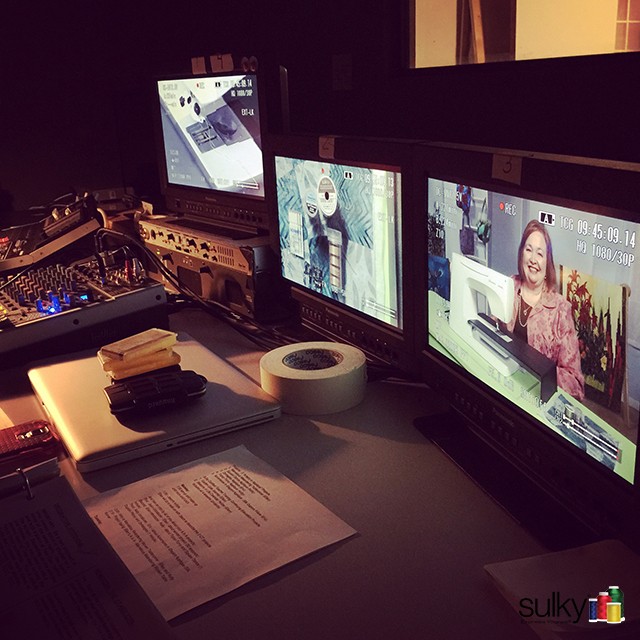 Okay, back to the topic at hand, the taping! When all was said and done, I filmed two classes that focus on applique. The first one is called Square Dance and it is a cool, easy way to do raw-edge machine applique that doesn't look raw edge. I love this project because it is so versatile. I did it on a sweatshirt and a wall hanging and in the class, I talk about how to come up with your own design. Whether your style is modern or traditional, flashy or subdued, you can use this technique to express yourself. I know you will love this class.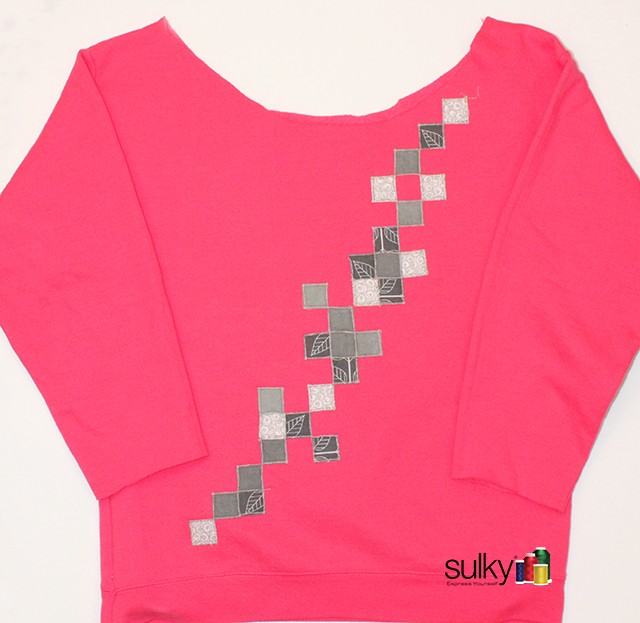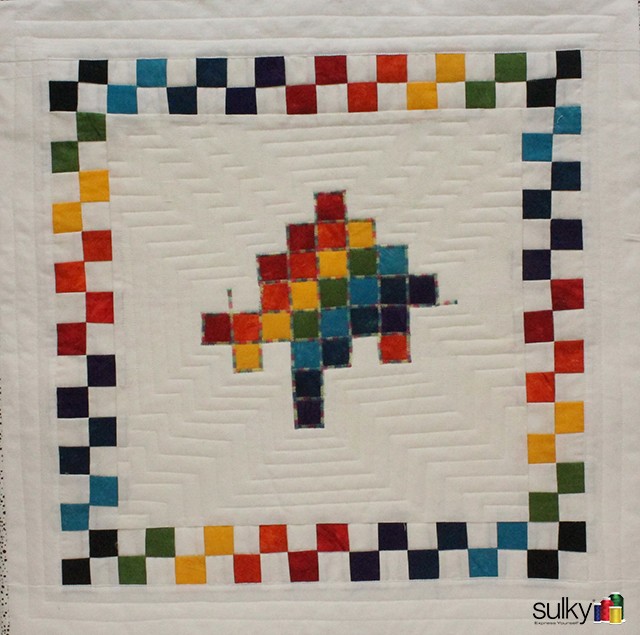 The second class I filmed is called Topsy-Turvy Applique. I am especially proud of this one because my youngest daughter, Krissy, helped me develop this technique! I have loved reverse applique for years so when I was asked to do a reverse applique class, I jumped at the chance! But I didn't want to just bring you traditional reverse applique. You can learn how to do that all day long on the internet. I was going back and forth in my mind as to what to do, so I turned to Krissy and asked her what she would do. My eight year old daughter took out a shirt, fabric and some stabilizer and came up with this design.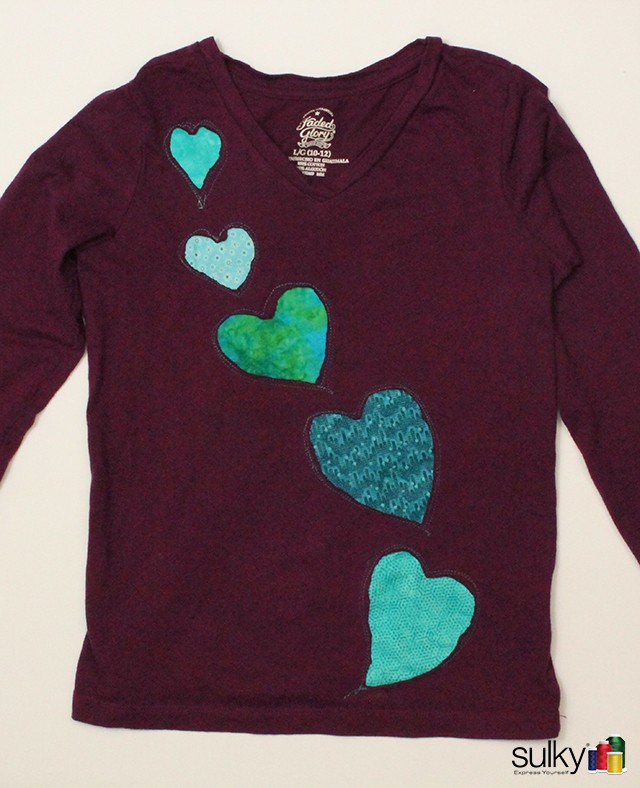 She turned reverse applique "Topsy-Turvy" for me so I named it Topsy-Turvy Applique! The best thing you will learn from that class is how to ensure that the image from the bottom fabric is perfectly placed inside the reverse applique window that you create.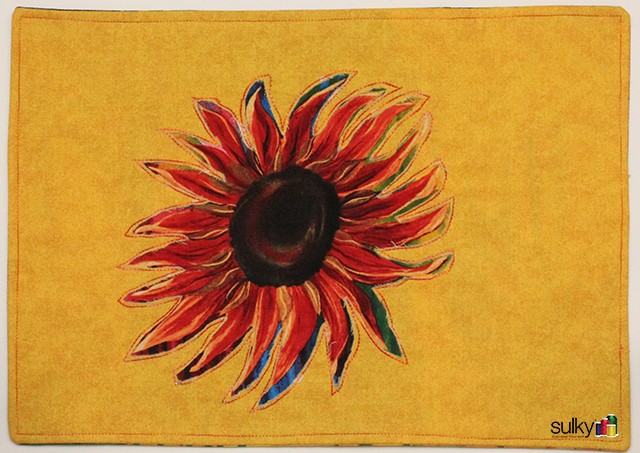 Ellen, Eric and I had a great time. I hope you will join us online for these classes. If you have never taken one of our online courses, you are in for a treat! they are not like other online classes. With these classes you get the videos that you can download and keep forever, you get detailed written instructions, but you also get to join an interactive online class message board where your classmates and Sulky instructors, including me, will be able to chat with you, see your progress, answer questions and cheer you on! It is such a fun community. Will you join me?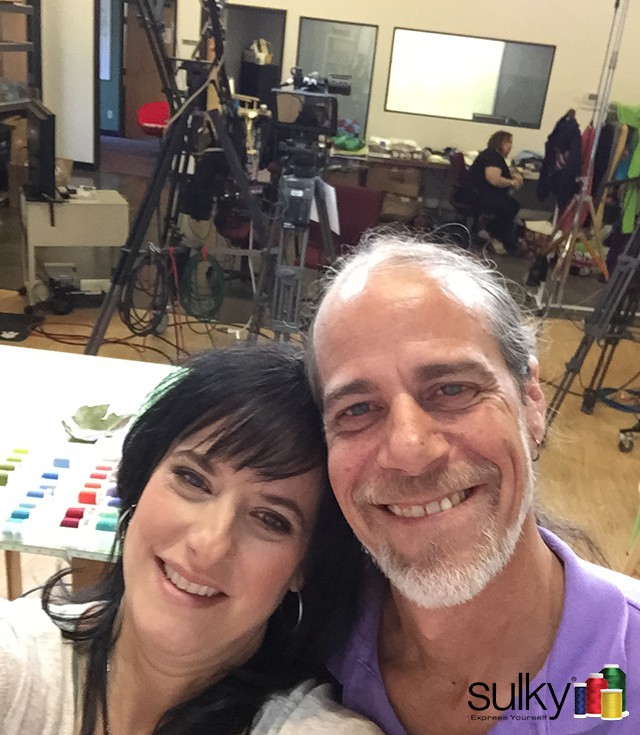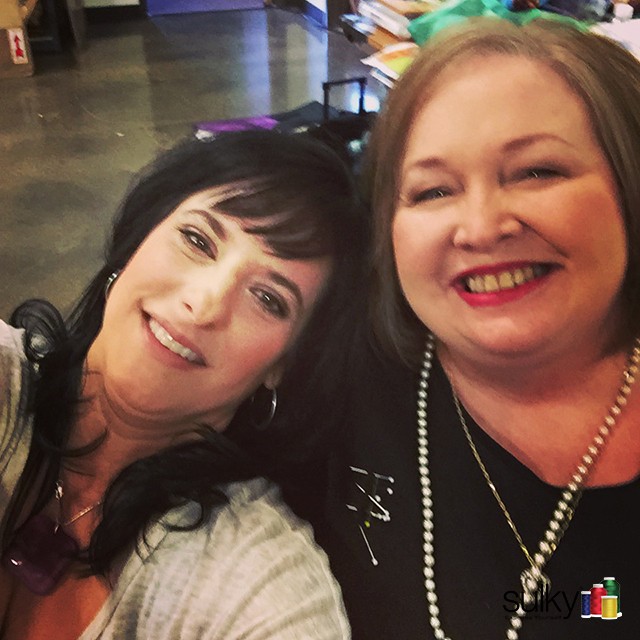 Next week I will talk in detail about the 3 other projects and the extras that you will get in this class, as well as giving you some more behind the scenes pictures. If you want to learn a little more about the class and see more projects we did, or to register, go here. I want to save you a little money too! Get $50 off the class by using promo code: SULKYAPP50.
Happy Sewing!