Christmas Gifts You Can Make Quickly
In a perfect world, I would take 2 weeks at the beginning of November and do nothing but sew all day long, everyday, so I could make everyone I know the perfect Christmas gift. I would already have everything prepared, precut and planned. I wouldn't have to cook or clean or pick kids up from school. I would come down to my sewing studio with my coffee in hand and just sew gift after gift. Not a single thread would break and I wouldn't make a single mistake. Once all the gifts were done, I would have plenty of time to write a thoughtful and loving card to each and every gift recipient. I would even make a couple extra things for the unexpected guest.
OK! Clearly that is not happening.  EVER! The truth is, with a full-time job, 2 young children, a husband, five pets and a house to run, I am lucky if everyone gets up, dressed and fed everyday.  (Thank God they serve breakfast at school for those extra crazy mornings!).
But I do love to sew and I do want to be able to give hand-made gifts to people. Honestly, none of my friends need another gift card. I want to give them a hand-made-with-love gift, so I have scoured the internet, Pinterest and my own blog archive for gifts that you and I can make quickly, but still say, "I love you enough to put in the time and effort it takes to make it special just for you." Here we go:
Journal covers! I love journal covers and have done a couple tutorials on how to make them quickly.
Here is a great one for teachers or other sewers
This is a great one for a guy or businesswoman
2. Scarves! Scarves are great gifts and so easy to personalize. Whether you buy a pashmina and embroider a monogram on it or make an infinity scarf like this one from Positively Splendid.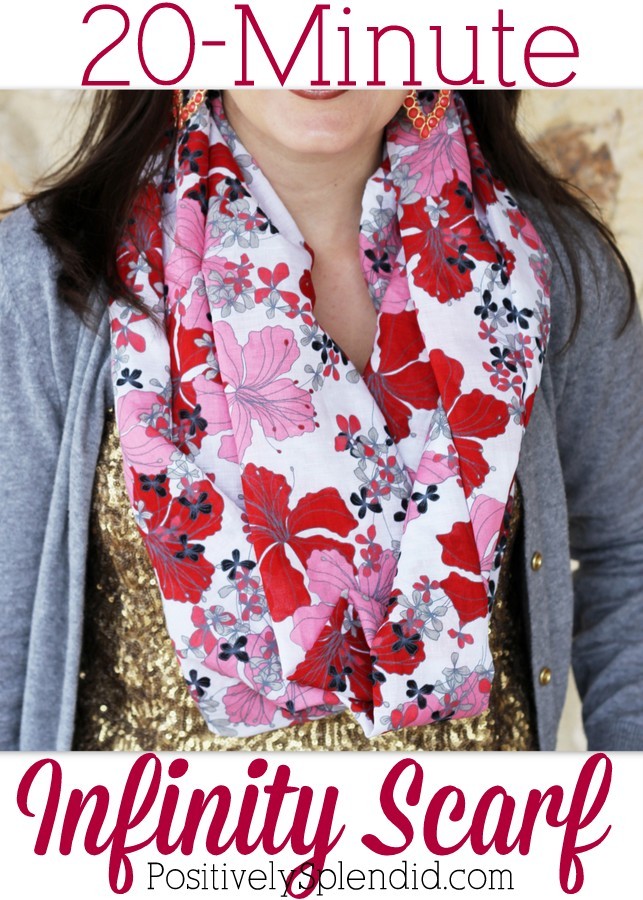 If you crochet, you may want to try this one that my friend Vanessa Wilson, the Crafty Gemini made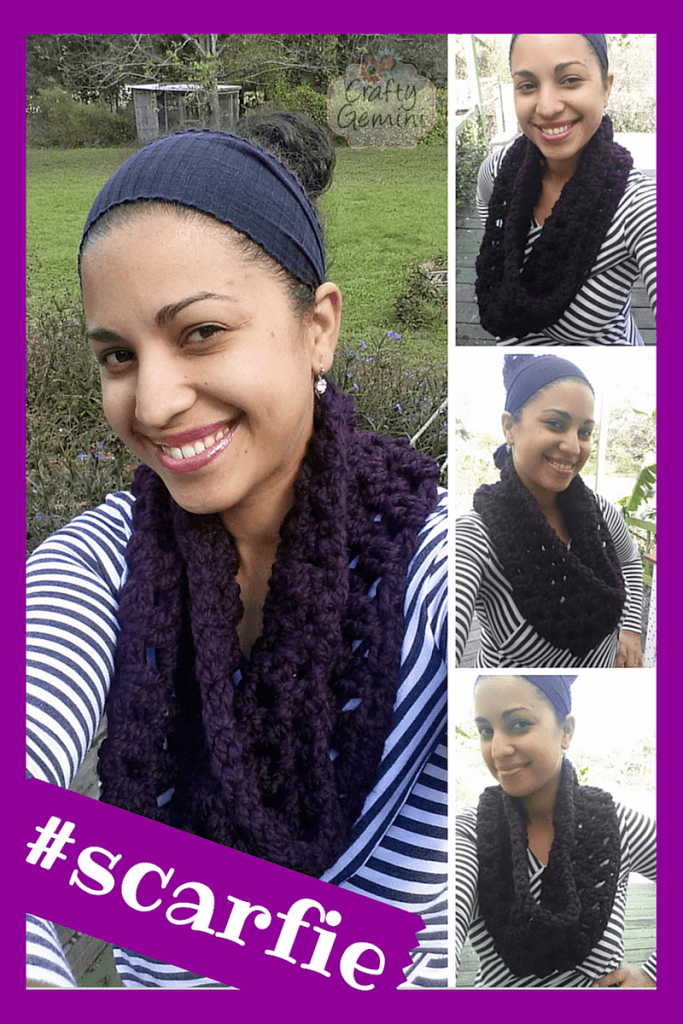 If you have visited any of our booths at any consumer show, then you have probably seen this scarf that is made with Sulky Solvy and fabric pieces designed by Ellen Osten – shown below. Complete instructions are in the book, "Embellish Your Life With Sulky," By Joyce Drexler and Diane Gloystein available at your local sewing store or online at www.speedstitch.com.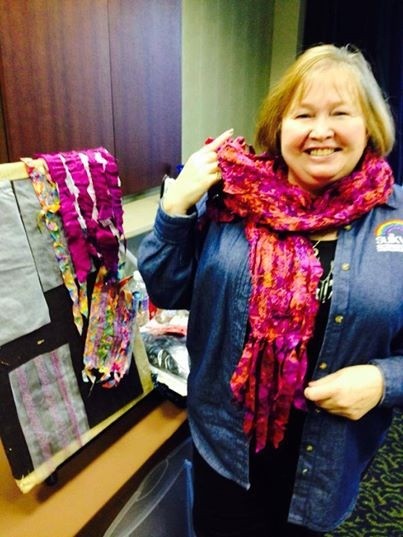 Christmas Ornaments! If you have an embroidery machine, this may be the quickest of all the gifts on this list. Embroidery designs that are digitized to be free-standing projects are wonderful. All you do is pick your thread, hoop a water soluble stabilizer – choose from several of the Sulky Solvy products – and stitch! When you are finished, rinse away the stabilizer and you have a gift ready to go. These are some of my favorites.  Click on the picture to go to the right place to purchase the designs.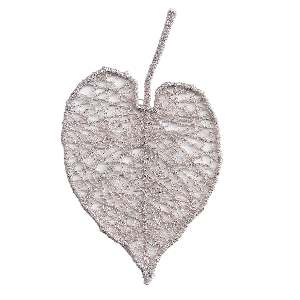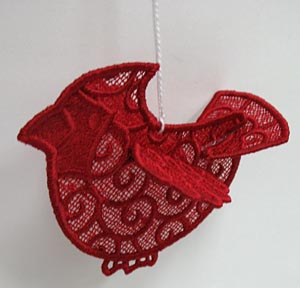 There are also lots of Christmas designs that can be sewn onto Organza or fleece to make some great ornaments as well. I like these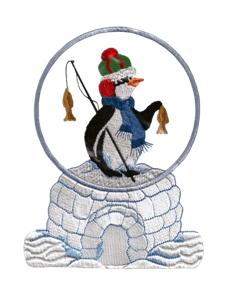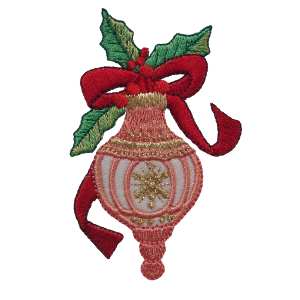 Pincushions! There are a million and one pincushion patterns and ideas on the internet. We just shared this adorable Minion Pincushion pattern on the Sulky Facebook Page.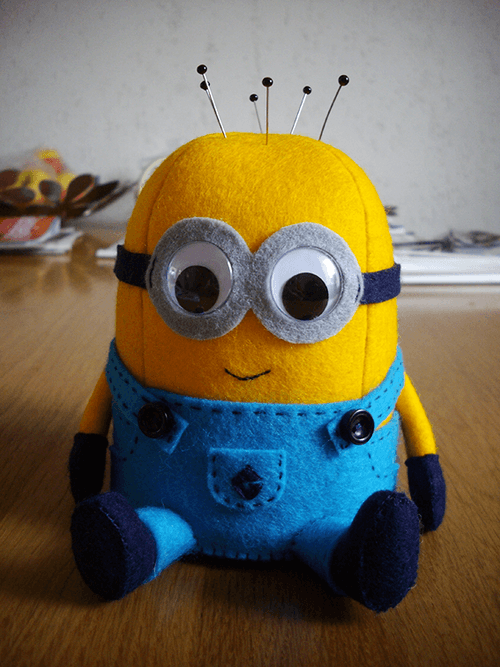 I also love these that Jennifer Davey created for Sew It All Magazine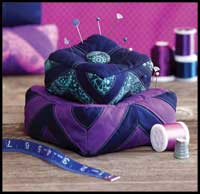 I recently made this little Gadget Cushion using a Quiltsmart panel. It was very easy, and quick to make (blog post about it to come soon!). It is a pincushion and a place to put your phone! I love it.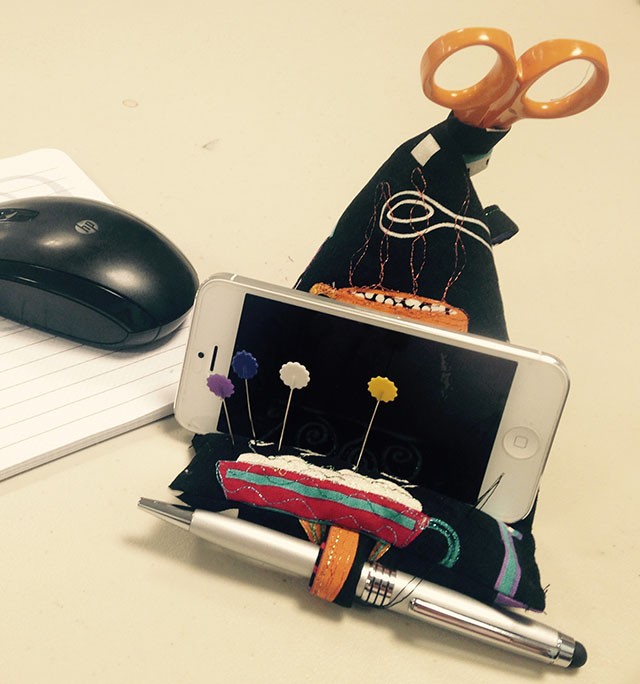 Coasters & Mug Rugs! For the most part, you don't need a pattern for a mug rug. But if you want one, check out my 45-Minute Mug Rug Tutorial.
I gave this set of coasters to my friend Mimi G. Here is the tutorial for these. This project comes with a bonus! You can make a set of coasters and several Christmas ornaments so you in fact have two gifts for the price of one!
If you need a gift, but have less than 45 minutes, check out this tutorial. I think I made everything in this picture in less than an hour. Change the fabrics to fit your gift recipient's taste and you will have it made, wrapped and ready to go in no time!
I hope this will help you make some special gifts this holiday season. Do you have any quick gifts to sew ideas that you would like to share? If so, put them in the comments! I would love to hear from you!
Happy Holidays and Happy Sewing!