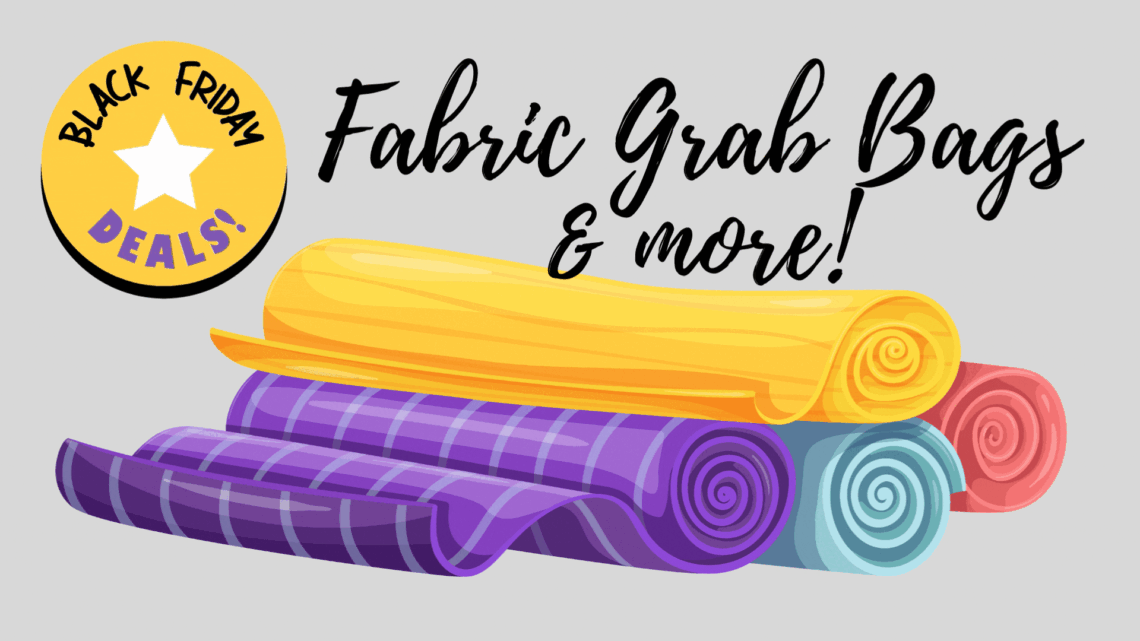 Fabric Grab Bags & More Black Friday Sewing Goodies
Fabric Grab Bags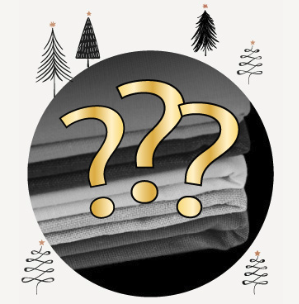 & more Black Friday Goodies!
Fabric grab bags, you ask? Yes, it's true! We've got fabric grab bags with five 1-yard cuts of various fabric prints & solids ready and waiting for your next creative project! Plus, we have loads more Black Friday deals you won't want to miss.
FABRIC GRAB BAG DETAILS
For only $19.99, and valued at $44.95, these fabric grab bags will go fast. We can all use more fabric, whether for in-the-hoop projects (try this one or this one), appliquéd mug rugs (like these), quilty wall hangings and table runners (like these and these), sample stitchouts and more!
Each of the five 1-yard cuts of fabric in the grab bag is a quilting cotton weight. You'll find different colors, prints, solids and designers represented in your grab bag, so have fun opening up the surprise!
BONUS GIFT WITH PURCHASE
Purchase a fabric grab bag – or make ANY purchase at sulky.com on Black Friday and you'll receive our special limited-edition "Sewing is My Jam" sticker. How cute is that?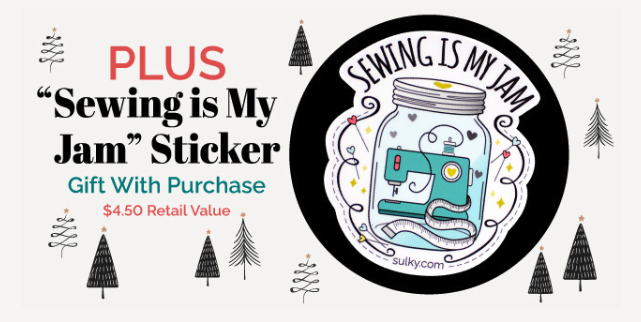 Put the sticker on your computer, sewing machine, sketch book or gift one to a friend. It makes a great stocking stuffer!
STOCKING STUFFERS
Speaking of stocking stuffers, Sulky now has "Sew" Wonderful stockings available for purchase!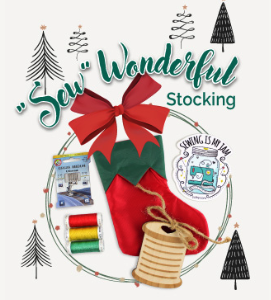 Grab one up for each member of your Guild or sewing club! The stocking itself is customizable to hand or machine embroidery, ready for regifting! Inside you'll find three spools of Sulky Thread – 50 wt. Cotton for piecing, quilting and general sewing construction; 30 wt. Poly Sparkle for metallic accents without fuss; and 12 wt. Filaine for faux fur and 3D effects. Also inside is an Eco-Pack of Organ Universal Needles – including different sizes for different thread weights. Plus, you'll receive an exclusive laser-cut wooden ornament shaped like a spool of thread and our limited-edition die-cut sticker for your water bottle, computer or sewing machine.
STOCKING INCLUDES:
ORNAMENTS APLENTY
Looking for more sewing-themed goodies for holiday decorating?
These wooden ornaments are perfect gifts to give to friends or yourself. Use them to create an entire sewing-themed tree, along with our special wooden ornaments depicting sewing machines, scissors, thimbles and thread spools.
Of course making your own in-the-hoop ornaments (and gift tags) is also a welcomed addition to any Christmas tree!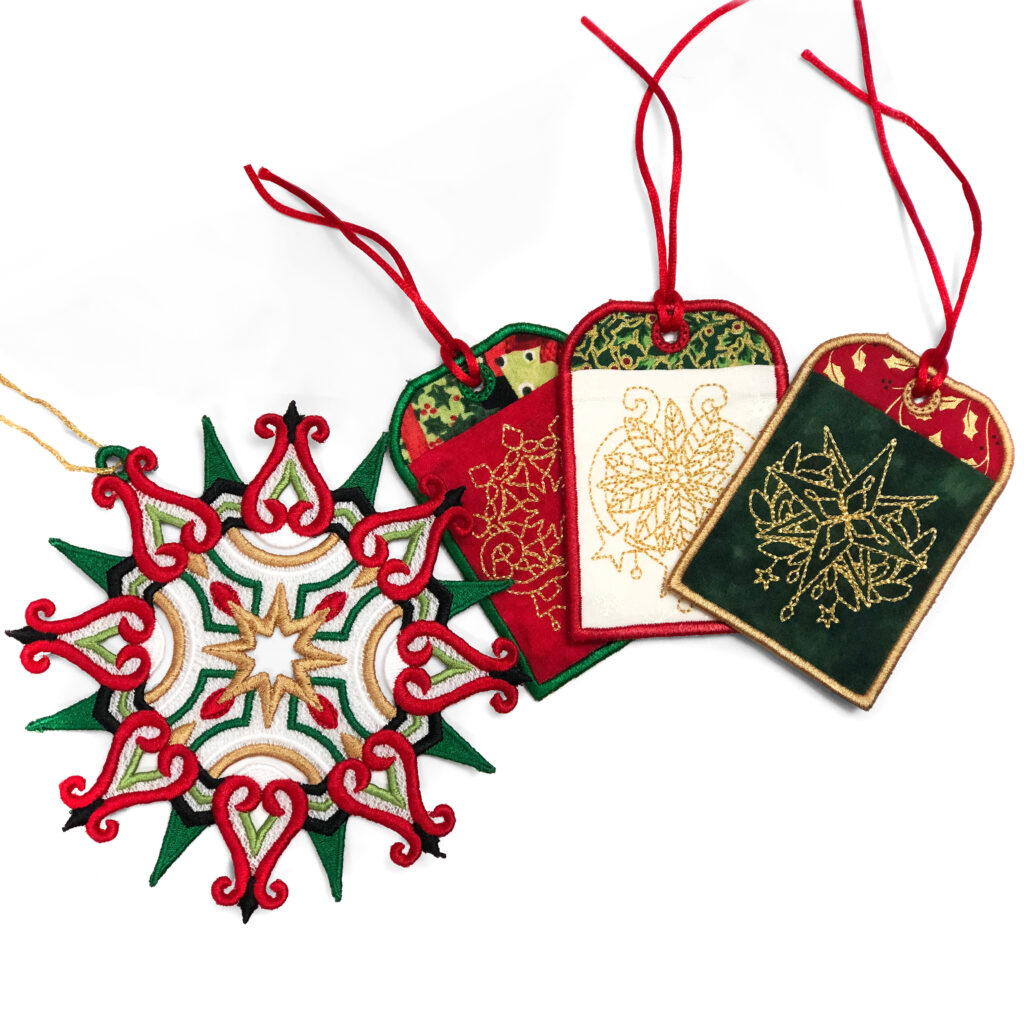 Here's an idea – grab the In-the-Hoop Ornament and Gift Tag kit along with a fabric grab bag and make tags for everyone on your list!
MORE BLACK FRIDAY GOODIES
We have tons of items on sale today only – check them out today and save big on machine embroidery palettes, digital patterns, stabilizer assortments and more! Now is the time to stock up on everything you need for your holiday-makes list.