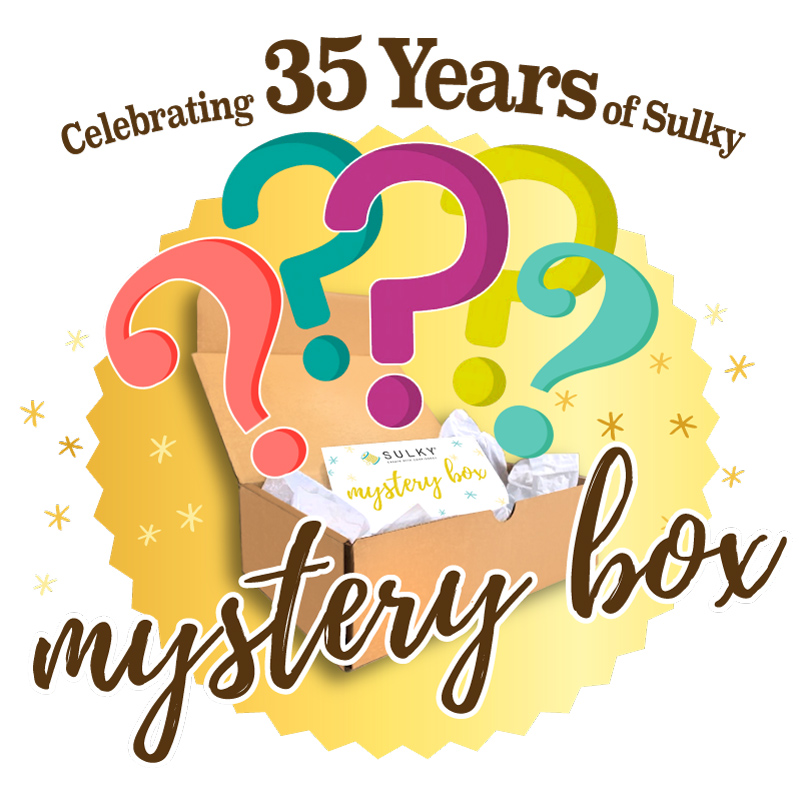 Golden Ticket Mystery Box & Fun Bingo Game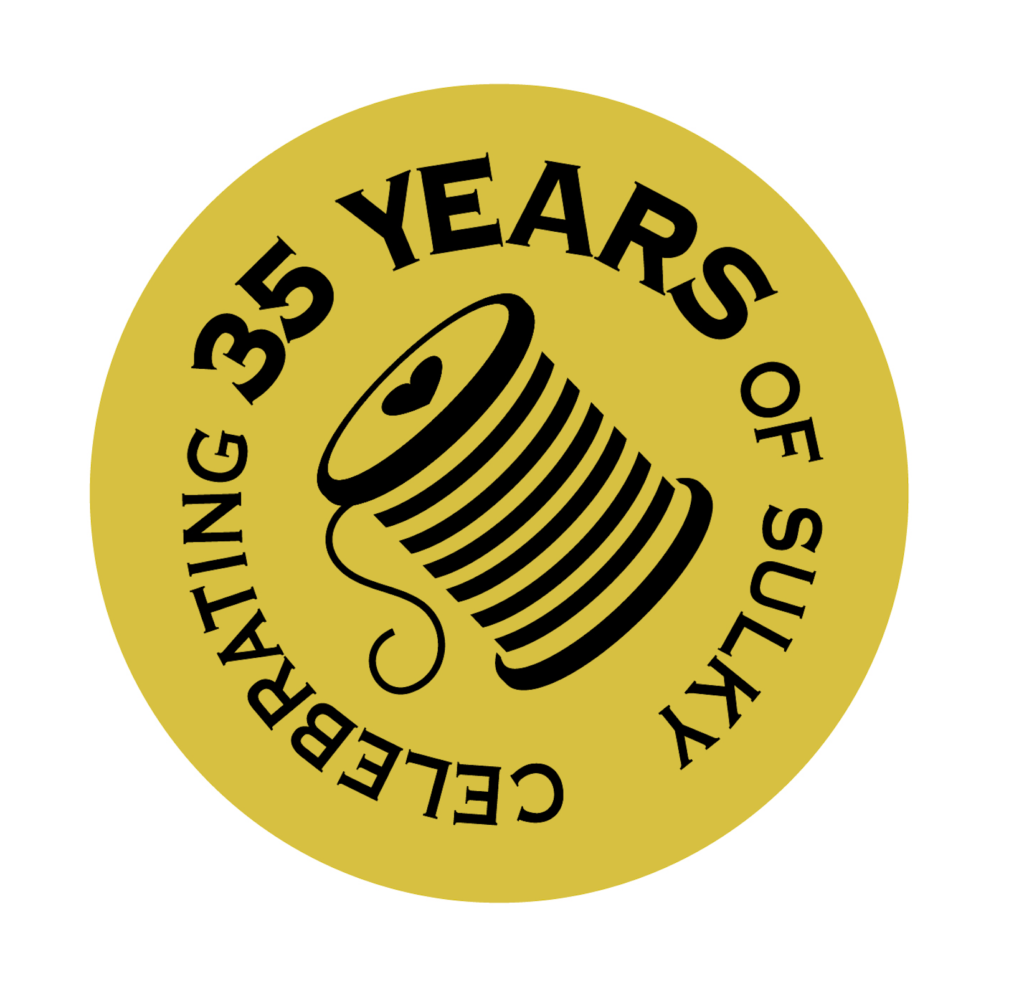 GRAB A GOLDEN TICKET MYSTERY BOX WHILE SUPPLIES LAST
The time has come for our Golden Ticket Mystery Box! This Golden Ticket Mystery Box is in celebration of the 35th anniversary of Sulky. Inside ONE box will be a Golden Ticket, redeemable for a $250 shopping spree at sulky.com!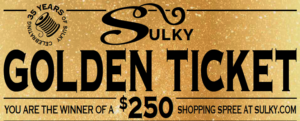 If you are the lucky winner, instructions for redeeming your shopping spree will be included on your ticket. We wish you the best of luck!
GOLDEN TICKET MYSTERY BOX DETAILS
This is our BIGGEST Mystery Box yet with more than $77 in goodies! But you'll pay only $34.99. Inside you'll find all sorts of Sulky Thread, stabilizer, notions and tools to use in your sewing projects.
We're also including some digital downloads to inspire your creativity. After purchase, you'll find those in your sulky.com account, ready for downloading whenever you are.
If you've never purchased a Sulky Mystery Box, you'll love the anticipation of opening the box and finding the treasures inside. You'll be able to try things you never even knew you needed but now can't live without. And you can join the fun of unboxing your Mystery Box with fellow sewists on our Sulky Stitch 'n Post Facebook Group!
BUY A MYSTERY BOX
How to get your Golden Ticket Mystery Box? Channel your inner Charlie, from Willy Wonka and the Chocolate Factory and add a Mystery Box to your shopping cart at sulky.com. After purchase, wait for it to arrive. Don't lose any of the packaging, as the GOLDEN TICKET may be hiding inside!
Enjoy all the products you'll find nestled within the tissue. Included are great items for summer makes, and others that will become permanent fixtures in your sewing room.
LEARN MORE
Learn more about the Golden Ticket Mystery Box during our special edition of Sew What, airing LIVE on 6/17/22 at 12pm ET. Tune in on your favorite streaming platform: Facebook, YouTube or Twitch. We'll unveil the Mystery Box during the livestream, and then play a fun game of Sulky BINGO, with more chances to win great prizes!
Here's how to participate:
Log onto your preferred streaming platform using the above links at 12pm ET.
Use this link to claim a BINGO card (limited cards are available, so claim one early!): bingomaker.com
Open the link in a new browser window (tab) so you can view the Sew What episode in one window and interact with your Bingo card on another. Arrange them side-by-side on your viewing screen to make things easier to manage.
Click on Join a Game.
Find the Sulky 35th Anniversary Bingo game.
Use this password to enter the game: Sulky123
JOT DOWN YOUR CARD NUMBER. This is the only way you will be able to WIN a gift if you get a BINGO!
Once we start calling the game, click on the spaces called on your card. Once you have a BINGO, the host will know your winning card number and a popup graphic will appear on your screen with instructions for redeeming your gift.
You can use the Comment/Chat function to announce that you've won, but this isn't required. We will know the winning card number(s) regardless. If you happen to miss a call, the previous call will show on screen for a bit and we will also post the calls in the Comment/Chat areas so you can catch up if needed.
YOU MUST BE WATCHING LIVE TO WIN. The game will only be accessible during the live event, so please do not claim a card if you don't plan on watching live. We have a limited number of cards to disperse and we want everyone to have a great shot at winning! After the livestream ends the game will be invalid and inaccessible.
You have 24 hours to claim your winning card. After that, your winnings are forfeited. We apologize for the quick turnaround, but have to do this to prevent fraud (thank you for understanding!). If you are a winner and lost the instructions for how to redeem your gift, please email us at customercare@sulky.com with your winning card number and we'll be happy to assist you.
We will have LOTS of winners and multiple chances to win!
"See" you there!