The Pinwheel Block Tutorial
I recently finished a very traditional quilt where I used pinwheel blocks as cornerstones. Since I made this quilt to go on the wall of my living room, and I really wanted to keep all the points on all of the half-square triangles. I know this is a simple block, but I thought I would share with you how I did them because the results were great! I didn't cut off a single point and they all finished to a perfect 3 inches (I had a little dance party in my sewing studio when I saw the results).
I started with 2.5″ squares in the 2 colors.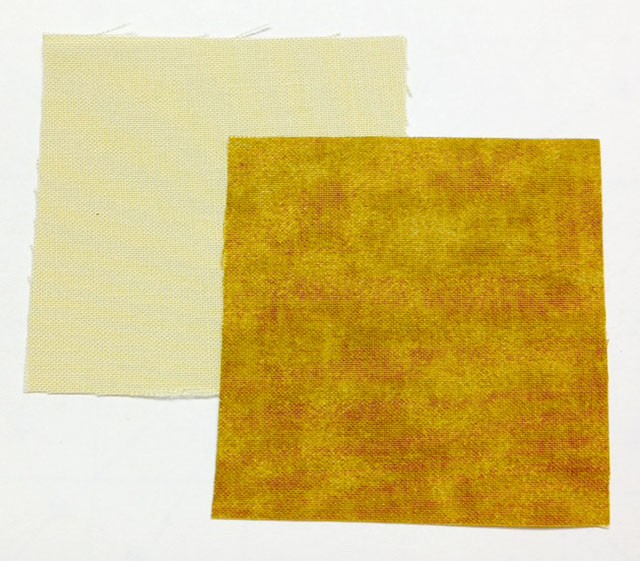 I put the 2 fabrics, right sides together, and drew a line from corner-to-corner, down the center, with a Pilot® Frixion pen.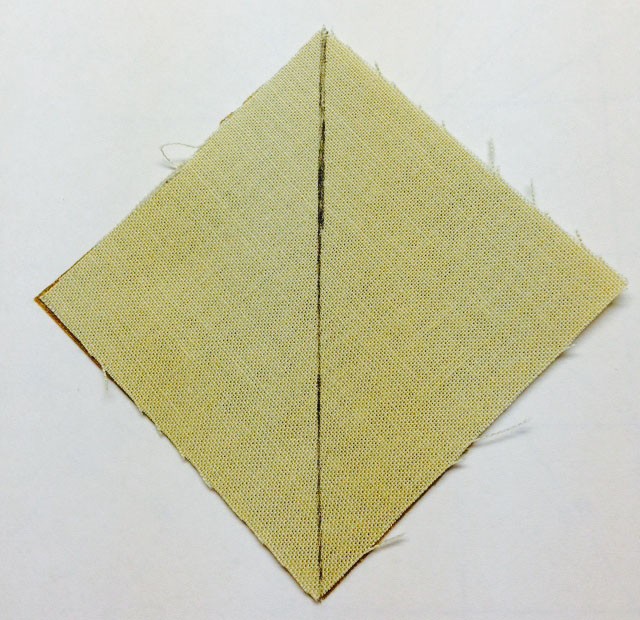 Sew a scant quarter inch on either side of the line. I used Sulky PolyLite™ 60 wt. thread for this. The thread is very thin and strong so it makes for more accurate piecing. With this particular project, I am going to trim the squares down, but I still think the thinner thread makes a difference in the end result. Once you have sewn them all on both sides, cut on the line you drew and press to the dark side.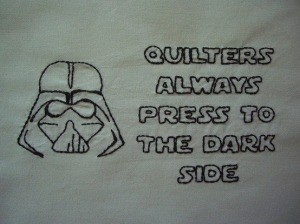 Now you have bunch of little half-square triangle blocks that need to be squared up to two inches.
I lined them up on a mat that I could turn and used my Easy Square Jr. Ruler to square up the first two sides of each block.
I then turned the entire mat around and squared up the other 2 sides of the block. This made squaring up much quicker, like an assembly line!
If you pressed all your seams to the dark side, then you can nest the pieces together when sewing the pinwheel block together. With all your half-square triangles all squared up, and using Sulky 60 wt PolyLite thread, you can be confident in your accuracy as well. The next step is pretty neat. Once you have sewn the blocks together, turn the block over and open up the center, where all the seams are meeting in the middle. If you lay it out so that it looks like a miniature pinwheel block, the entire block will lay flat and you will have nice sharp corners on the front! Isn't that cool?
I think this added just the right touch to my quilt. What do you think?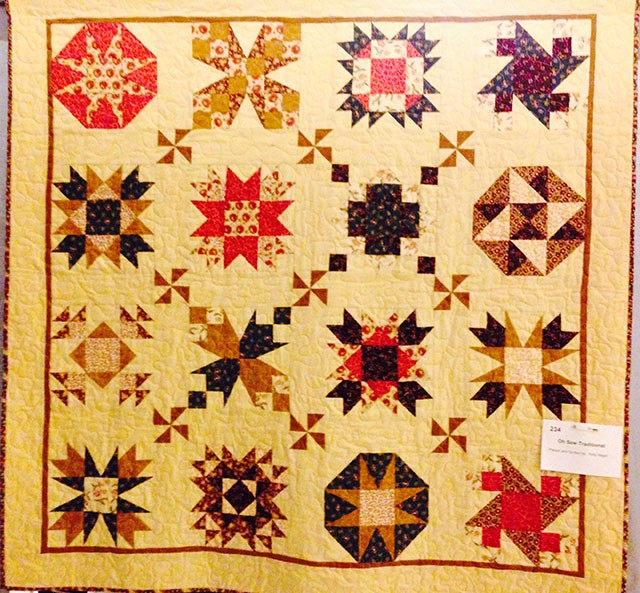 Happy Sewing!