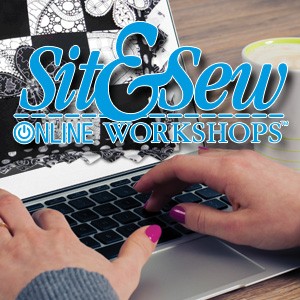 Registration Has Been Extended!

I hope you had a great relaxing weekend! This weekend our first official out-of-school summer weekend and it was nice and relaxing. I was thrilled when I came into work this morning to discover that the "powers-that-be" had decided to extend the registration time for our first ever Online Sit & Sew Workshop, Artistry in Applique to June 15! The class started today and people have already begun to download class materials watch videos and make comments on the discussion boards.
If you want to join in on the fun, then come join us! Just go here and register. Don't forget to use coupon code SULKYAPP50 and get $50 off the registration fee. Need a little more incentive? Watch this video that Ellen I did about the class:
Happy Sewing!