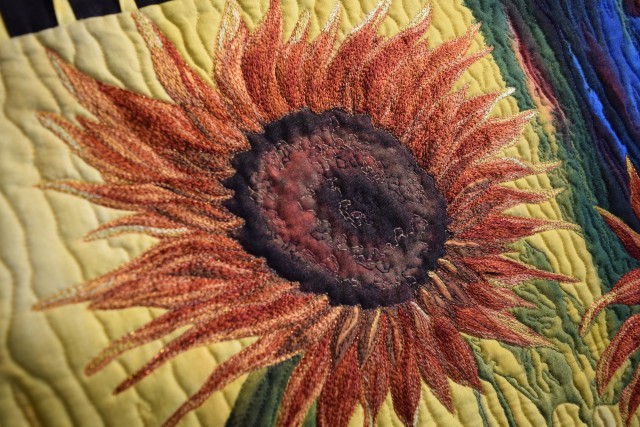 Screen Shot – New Free Pattern Download on Sulky.com
I am giddy about this new pattern download on the Sulky website in our Free Projects section! The pattern is called Screen Shot. You can get it here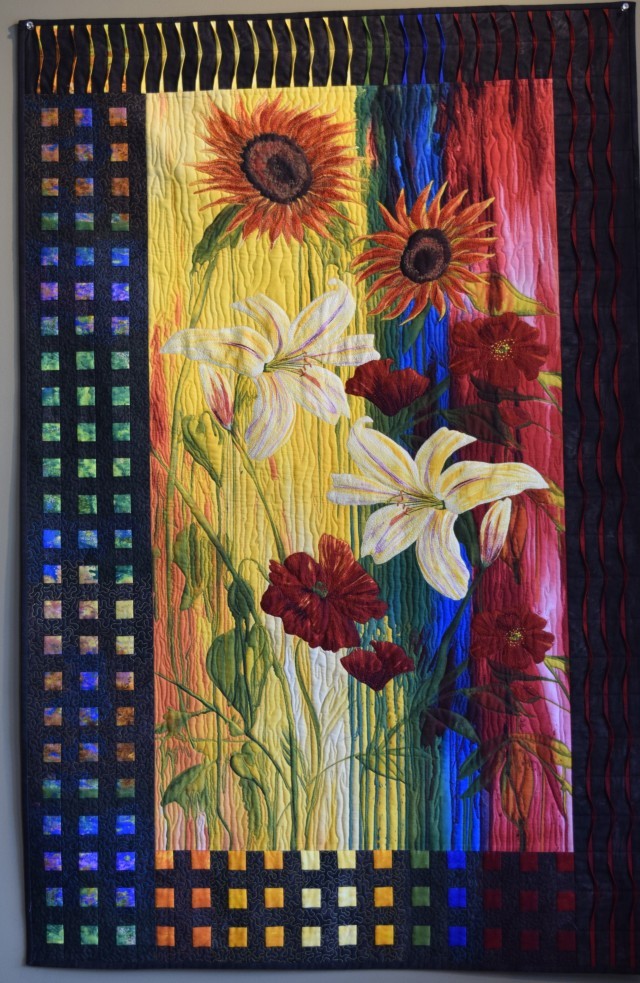 Aren't the colors amazing!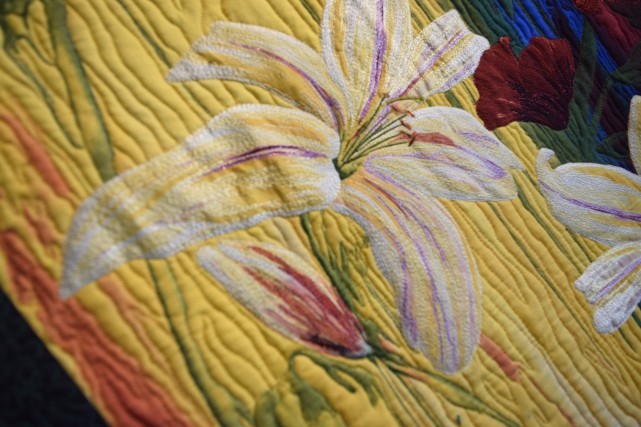 Evelyn Byler who has created projects for Sulky for years designed this quilt. I love the details she added like these twisted tucks.  Evelyn's attention to detail is incredible.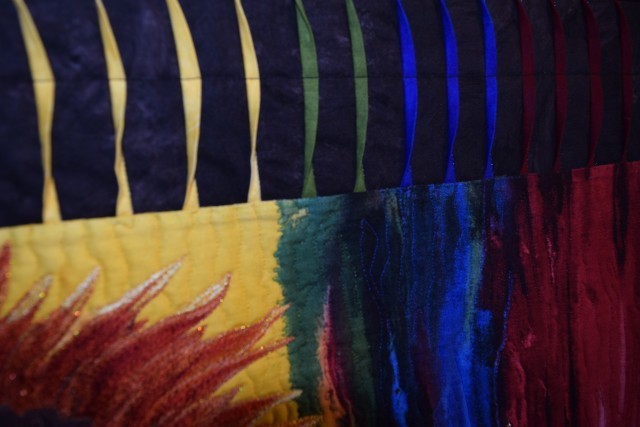 The thread painting uses a variety of Sulky threads.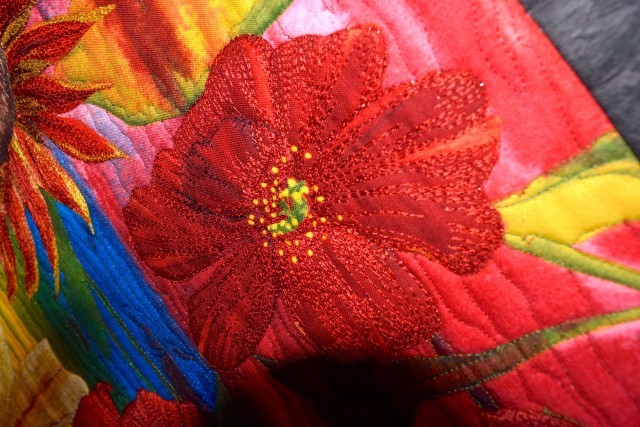 If you haven't tried thread painting yet, this is a great one to try because you are basically coloring with thread the way you would color in a coloring book.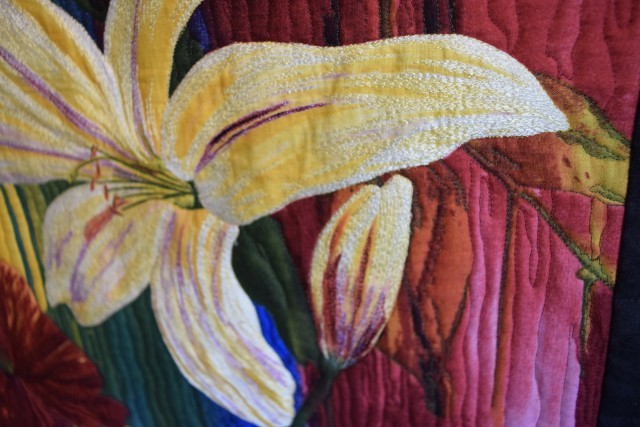 Just follow the lines and colors of the fabric and go!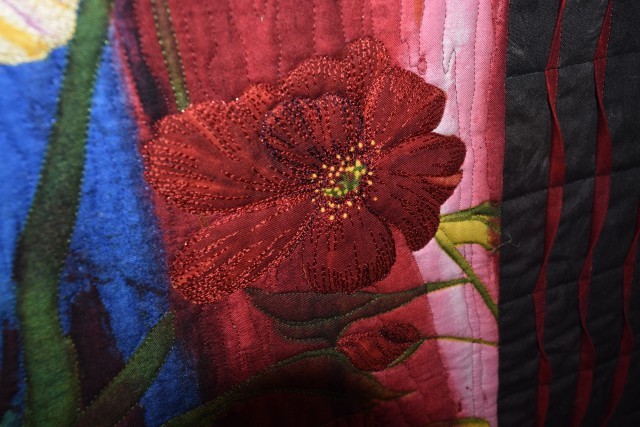 What a stunning wall hanging for your home or for a gift.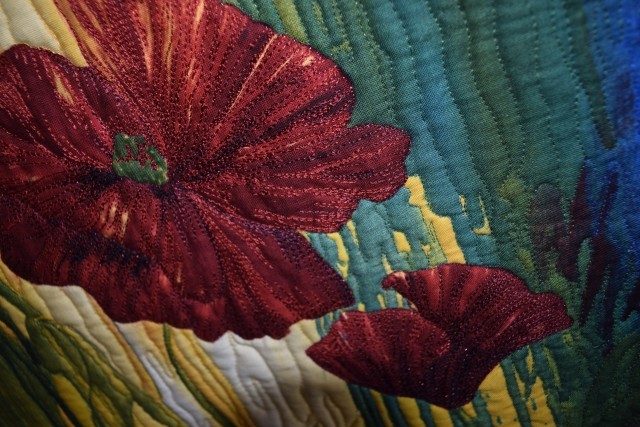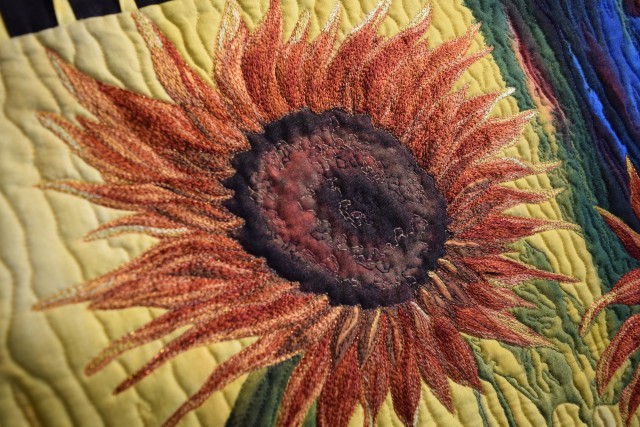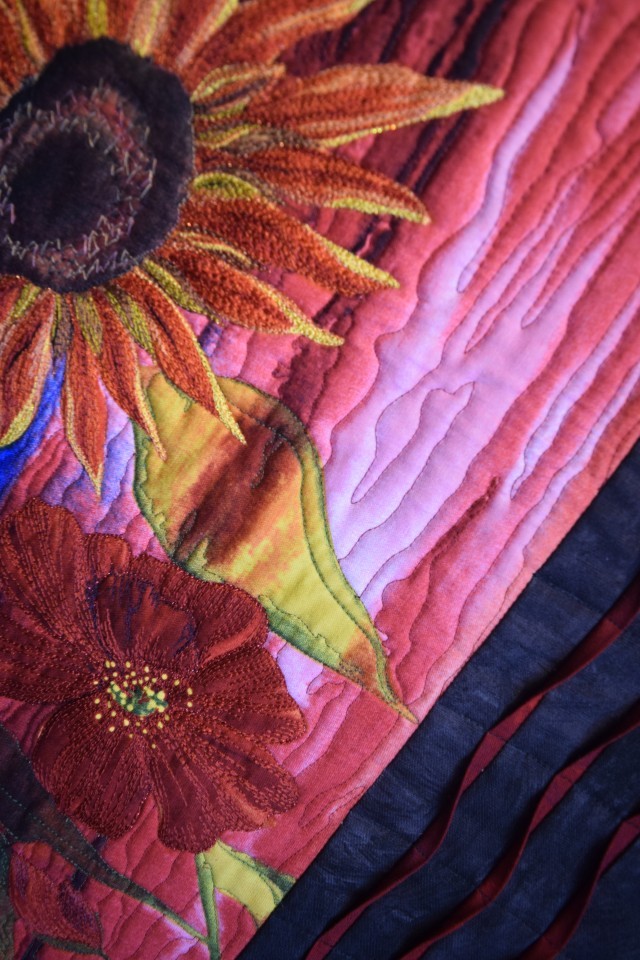 The instructions are easy to follow and you can buy the thread set here and Frond will have a fabric kit available next week here. What are you waiting for! Treat yourself to a fun project.
Happy Sewing!