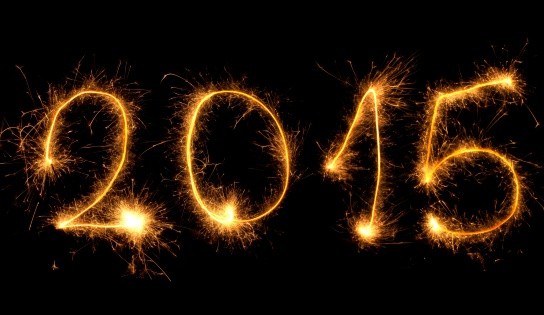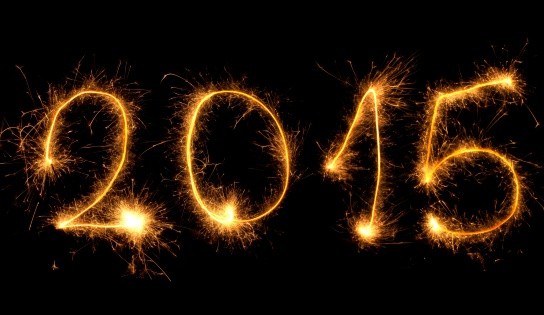 Happy New Year! I am so excited about 2015. At the beginning of each year, I like to set a few new sewing goals for myself.
Here are my 2015 sewing goals:
Make a truly modern quilt
Sew more clothing
Finish the sewing for my daughter Krissy's bedroom (Her bed skirt, body pillow and wall hanging)
Make a quilt for my bed
Make progress on a UFO at least twice a month
Learn more about machine embroidery
This year, I asked several friends of Sulky to share their sewing goals as well.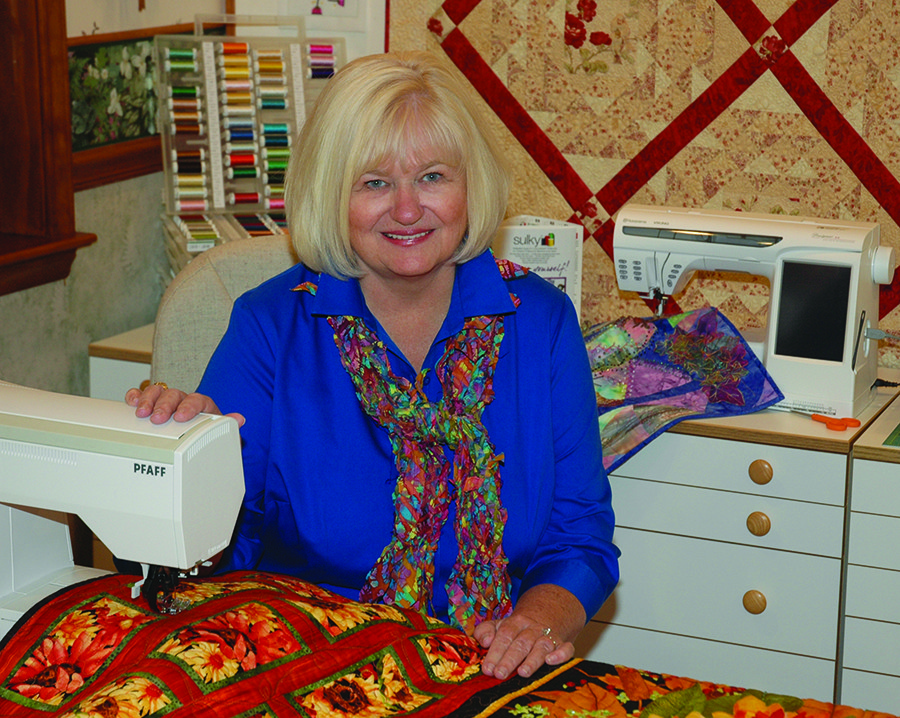 Creative Director and Sulky Co-Founder Joyce Drexler said, "We are finishing UFO's on Saturdays sewing with the girls. I have several McKenna Ryan quilts to finish."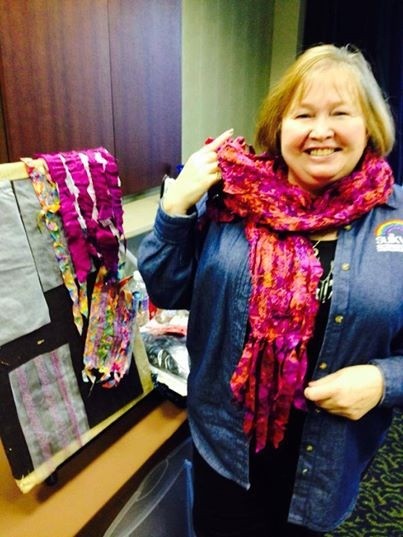 Sulky Director of Education Ellen Osten sent me her 2015 To Do List:
Two new grand babies, two grandchildren and one niece graduating in 2015 and all need appropriate quilts for the occasion.
Plus – projects for Teacher Certification and steps
New class and seminar ideas
Sewing for friends and me too.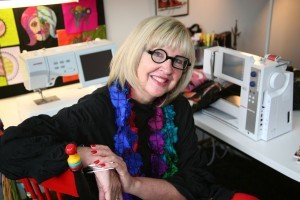 National Educator and Co-Author of our newest book, "Embellish Your Life With Sulky" Diane Gloystein told me her sewing goals for the year:
1. Make some clothes to wear to the shows.
2. Complete my Wonderland jacket I began 4 years ago (it already has about 200 hours in it…but I can't seem to get it done!)
3. Sew something wonderful for my new baby granddaughter
4. Sew new pillows for our couch…wonderfully whimsical I hope!
5. Write an article for a sewing publication and see if I can get it published.
6. Travel to a show somewhere and take classes (this may end up being altered to "buying online classes that I can take right here at home").
7. Conquer Machine Embroidery and make new embroidery samples.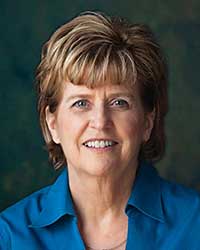 National Educator Lee Fletcher set some goals too:
Finish more UFO's starting with the oldest first!
Do more Machine Embroidery
Become "one" with my digitizing software
Teach my 5 granddaughters more sewing
Experiment more with Mixed Media -Paints and Thread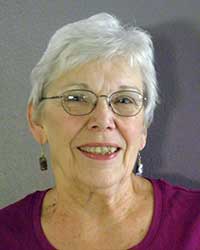 National Educator Suzy Seed said, "My 2015 list is to make new samples for lectures and show and tells, get started sewing garments again, make the next round robin with Nancy and Lee; and create a couple of new classes to teach along with exercising more so I feel perky."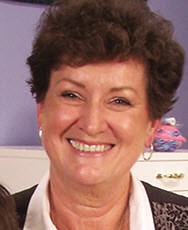 Designer for Sulky Carol Ingram has some wonderful goals for the new year:
Spend more time with family and friends
Worship the Lord more diligently than last year
Try to keep the creative juices flowing with my refined art and textile art
Stay in tune with my Sulky Family and friends
Love life the fullest in this new year
6. Stay as healthy as possible
7. And a whole lot more enjoying life and friends, including my extended friends and associates in the sewing world in cyber space, they are so great.
I love Carol's last one! I think we should all make the goal to enjoy life, family and friends more.
Do you have any Sewing Goals for 2015? If so, list them in the comments! We can all keep each other accountable.
Happy Sewing!