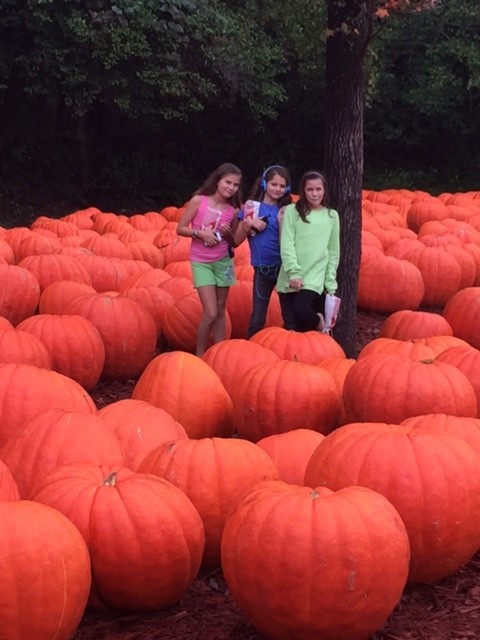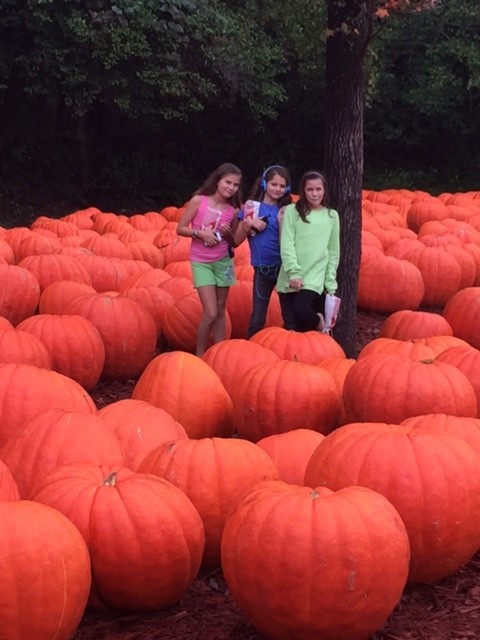 This past weekend, we went with some friends to North Georgia to Burt's Pumpkin Patch. It's a fun place with lots and lots of pumpkins.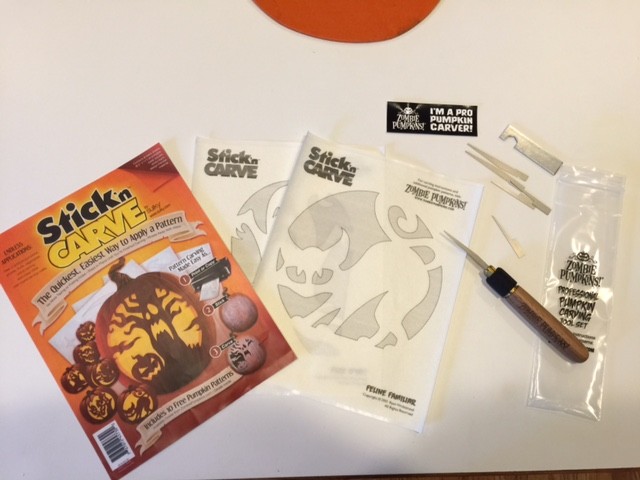 Today, the girls wanted to carve our pumpkin. I pulled out my package of Sulky Stick n' Carve and we downloaded the 10 free designs that you get when you purchase Stick 'n Carve. The designs are by Zombie Pumpkins and are amazing. I have to admit, I wasn't sure if my 9 and 10 year old would be able to actually carve the designs they picked, but I figured we would give it shot.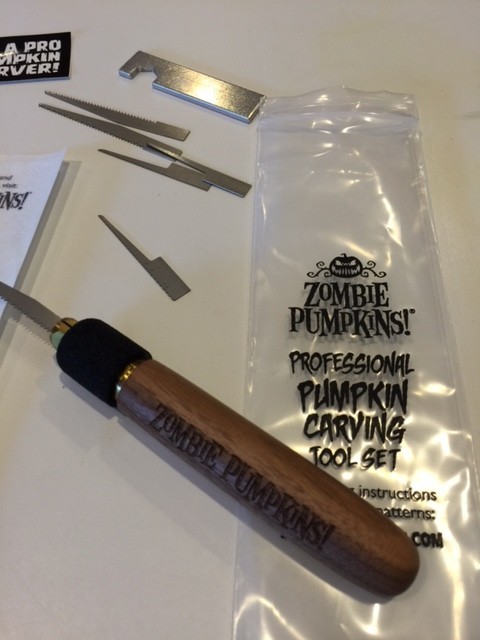 We do have the Professional Pumpkin Carving Tool Set from Zombie Pumpkins so that definitely gave me hope for these pumpkins turning out halfway decent.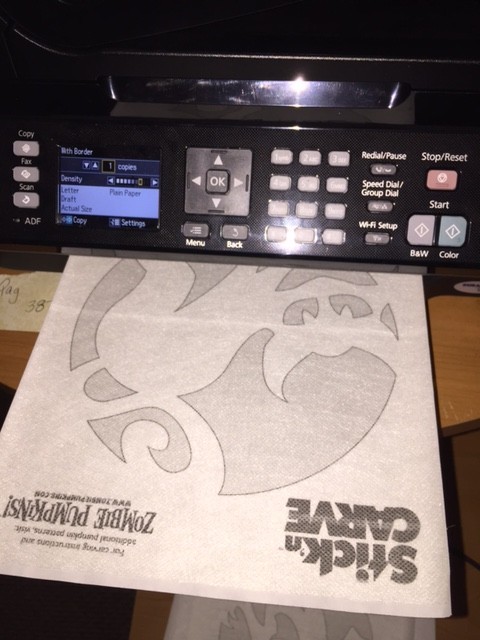 The first thing we did is print our designs on the Sulky Stick 'n Carve. It goes through the printer just like paper.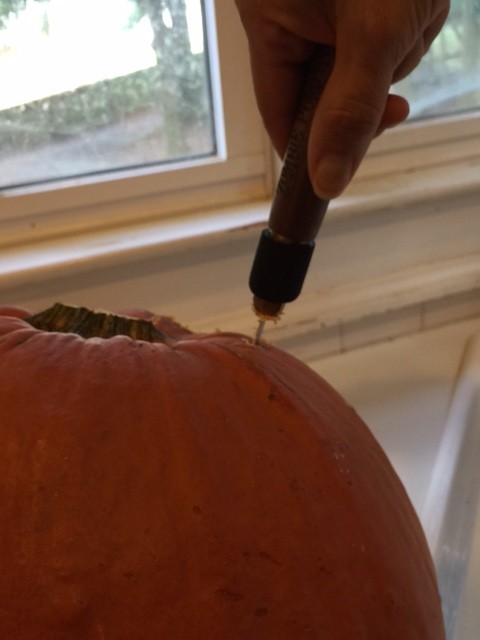 Next, we needed to take the top off the pumpkin so we could clean out the inside. Already the Zombie Pumpkins Carving Set was proving to be worth the money as the blade cut the top off with ease. I tried a knife first, thinking the tool kit was only for the front carving, but the knife would not go through the thick pumpkin walls. The Zombie Pumpkins tool went through with ease.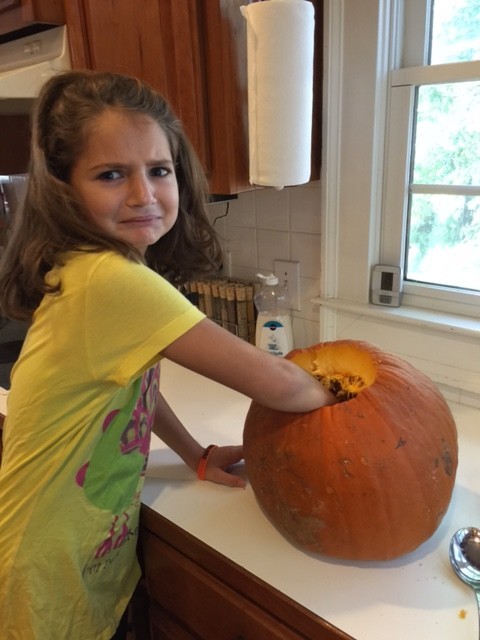 Krissy didn't love getting the seeds out of the inside.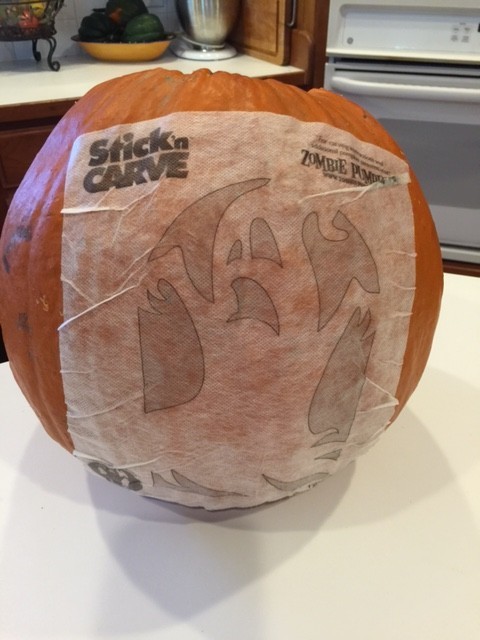 Now the pumpkin was ready to stick on the design. Another nice thing about Stick 'n Carve is you can move it until the design is exactly where you want it.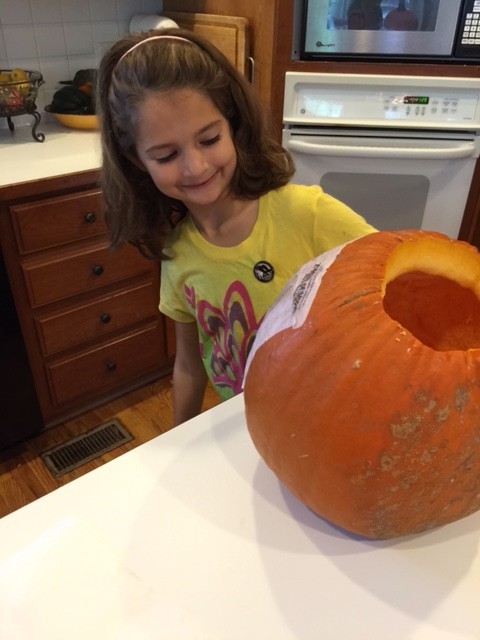 When Krissy was finally pleased with where the design was placed, we were able to start carving.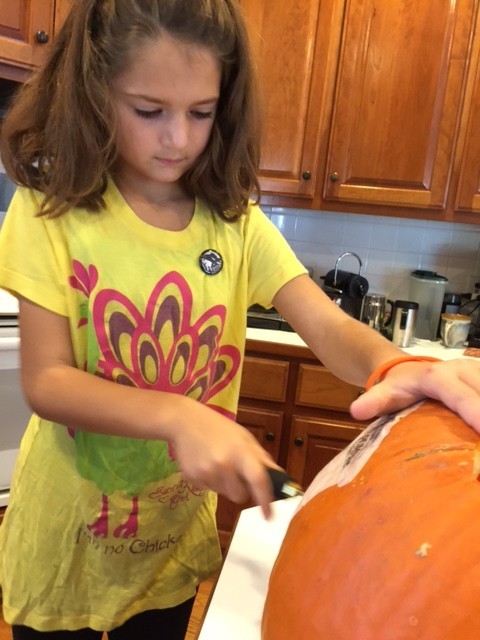 Krissy loved carving her pumpkin!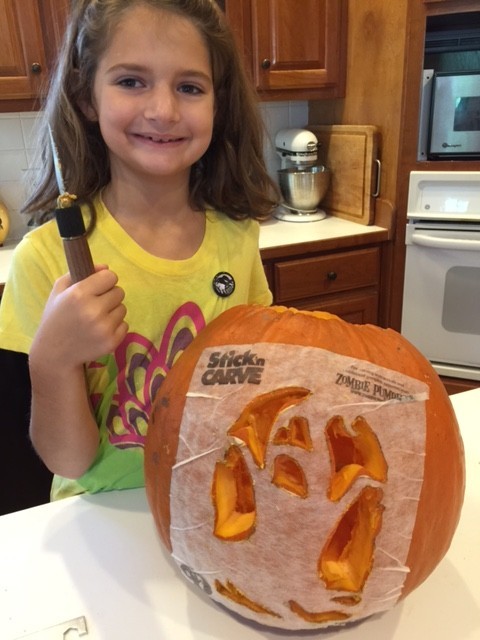 She did an amazing job. She did most of the carving herself, only letting me help on the really tight spots. She is an amazing girl, but she is 9 years old. I really don't think she could have done this without Sulky Stick 'n Carve and the Zombie Pumpkins Carving Set.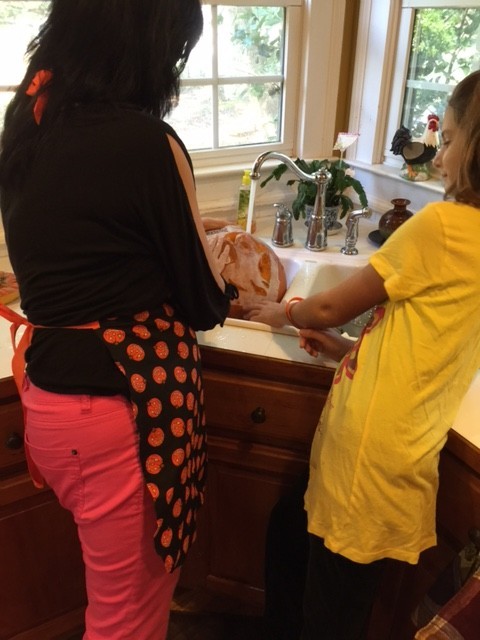 The next step is to rinse the rest of the Sulky Stick 'n Carve away.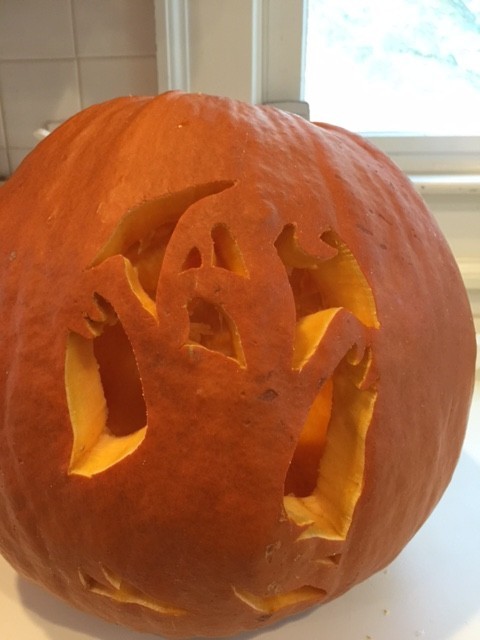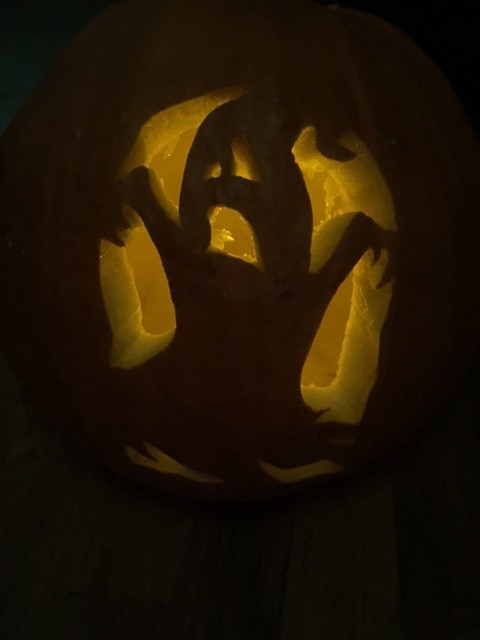 TADA! Isn't it great? Sulky Stick 'n Carve and the Zombie Pumpkin Carving Set made this carving session a success.
Happy Carving!