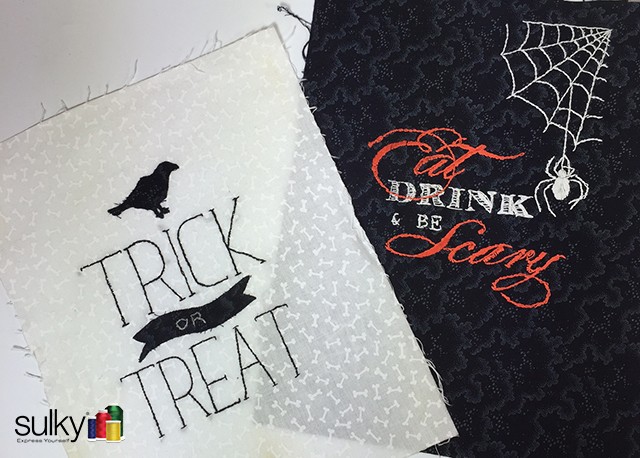 Free Halloween Hand Embroidery Patterns
Free Halloween Hand Embroidery Patterns
Get in the Halloween spirit with these free Halloween hand embroidery patterns! Each of these designs are so cute would make a great addition to a bag, shirt, or tea towel.
First, we have the Trick or Treat and Drink & Be Scary designs, which you can download here. Create a garden flag with these designs and put in your yard for trick or treaters, or add it to a tea towel for some Halloween kitchen decor!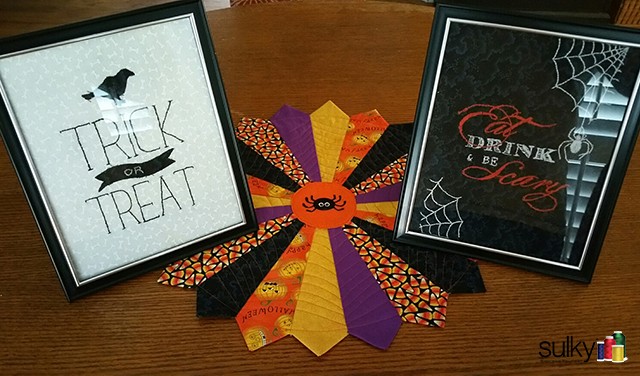 We also have 6 more FREE Halloween hand embroidery designs for you! The Spooky Spider and Spider Web hand embroidery patterns (seen below) are 2 of the 6 designs. Wait until you see the others! These simple, yet cute designs would make a great addition to a towel, shirt, or just stitch them in a hoop and add them to your wall-decor!
Get all 6 designs here: Halloween Patterns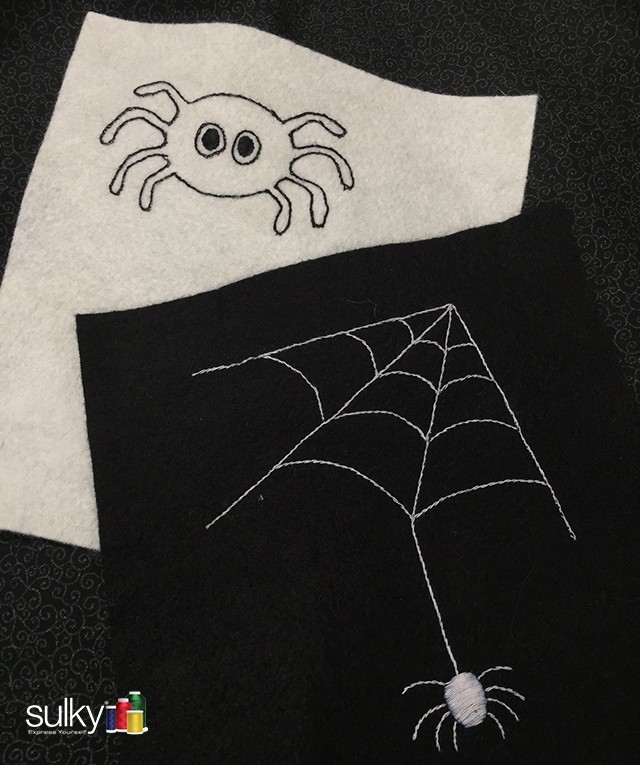 Halloween Essentials
I love hand embroidery because I have the right tools to do it! I use Sulky 12 Wt. Cotton Petites, which come on a spool so I don't have to separate floss (thank goodness!), and I print my patterns onto Sulky Sticky Fabri-Solvy™, which eliminates tracing and the hoop (double bonus!).
For these patterns, I used the limited edition Sulky Petites Halloween Collection and Sulky Sticky Fabri-Solvy sheets. I plan to make the Spooky Spider into a cute ornament and the Spider Web into a small wall-hanging.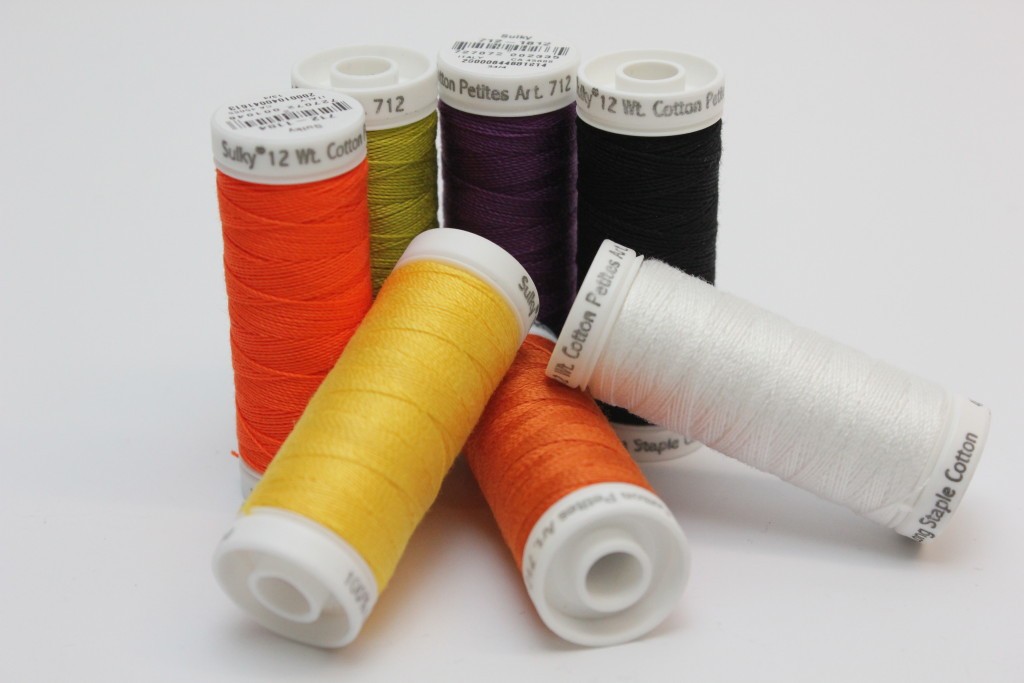 What will you do with these designs? Tell me in the comments below and be sure to shop our Halloween Boo-Tique for all your Halloween sewing needs.

Happy Sewing!
Looking for more great Halloween ideas? Check out all my Halloween blog posts here.