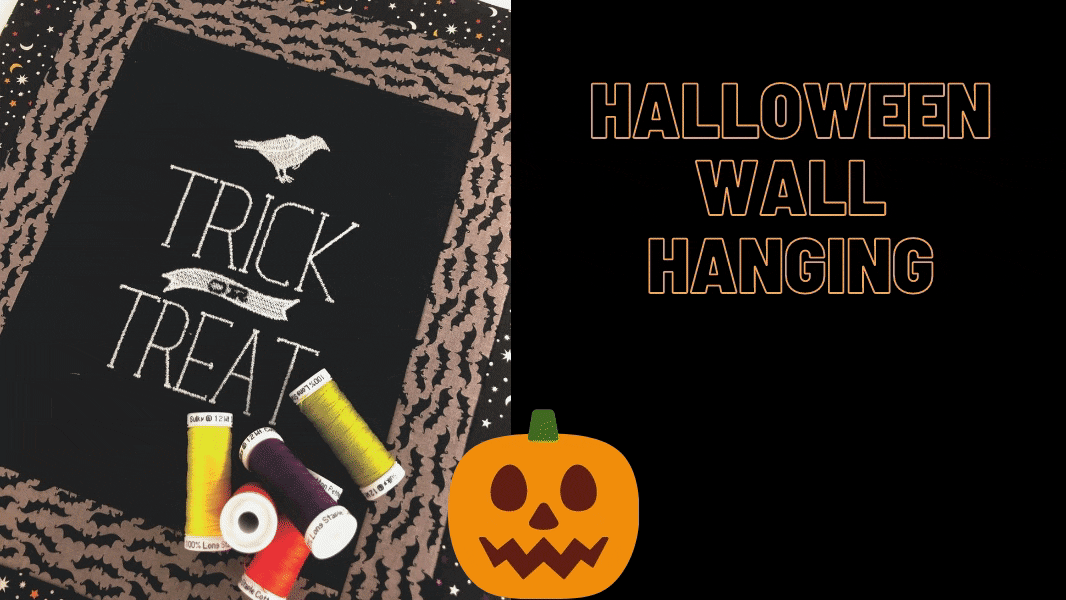 Halloween Wall Hanging with Free Trick-or-Treat Design
Halloween Wall Hanging
Create a Halloween wall hanging to place on your front door or inside to complement festive décor. The featured wall hanging embroidery design is easily done by hand or machine. Grab the free design for either handwork or machine embroidery and start stitching!

SUPPLIES

SUPPLIES (EMBROIDERY BY HAND)

SUPPLIES (MACHINE EMBROIDERY)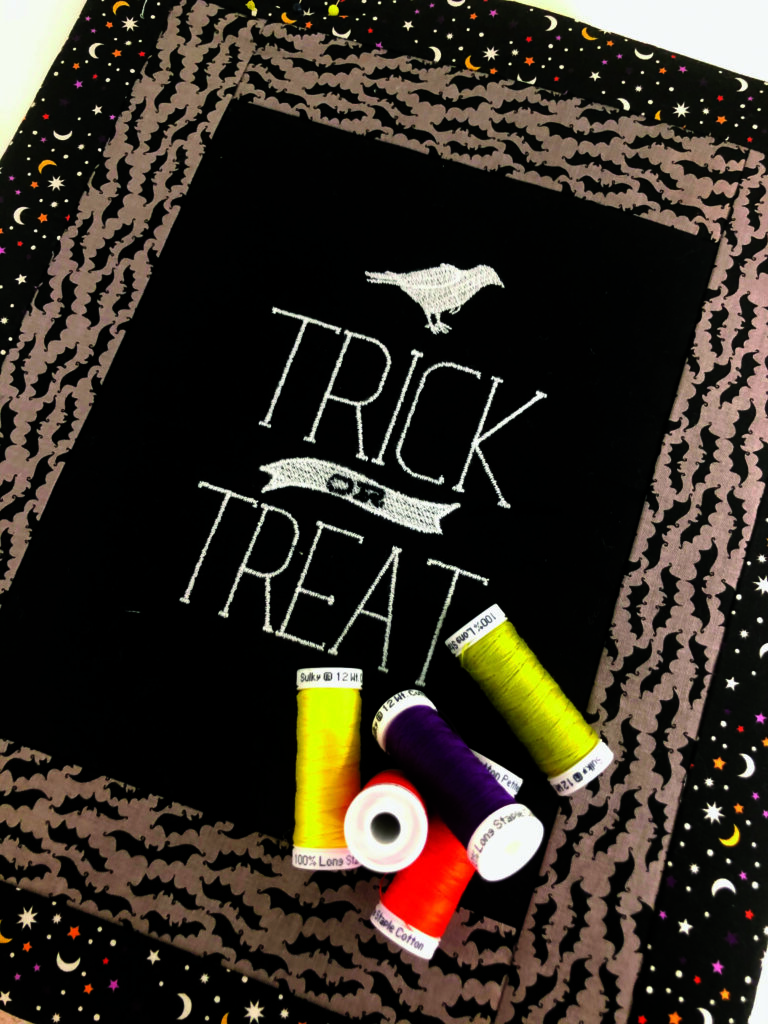 After embroidery is complete, either by hand or machine, follow the instructions on our Free Project page to create a stitch-and-turn quilt sandwich for the Halloween wall hanging. Use 12 wt. Cotton Petites™ thread from the Halloween Sampler to quilt the wall hanging in the manner of your choice.
Use Halloween-themed fabrics from your stash or look for glow-in-the-dark prints to add more spook to the party. Try using Sulky Glowy™ thread for the embroidery to add even more interest! Glowy is slightly thinner than the 30 wt. cotton, but would work well with this openwork design.
Hang on your door for the month of October to get into the spirit! This would look really cute hanging above a fireplace or along a buffet backdrop, too.
Happy Halloween!
Featured rotary cutter & mat: Havel's Sewing