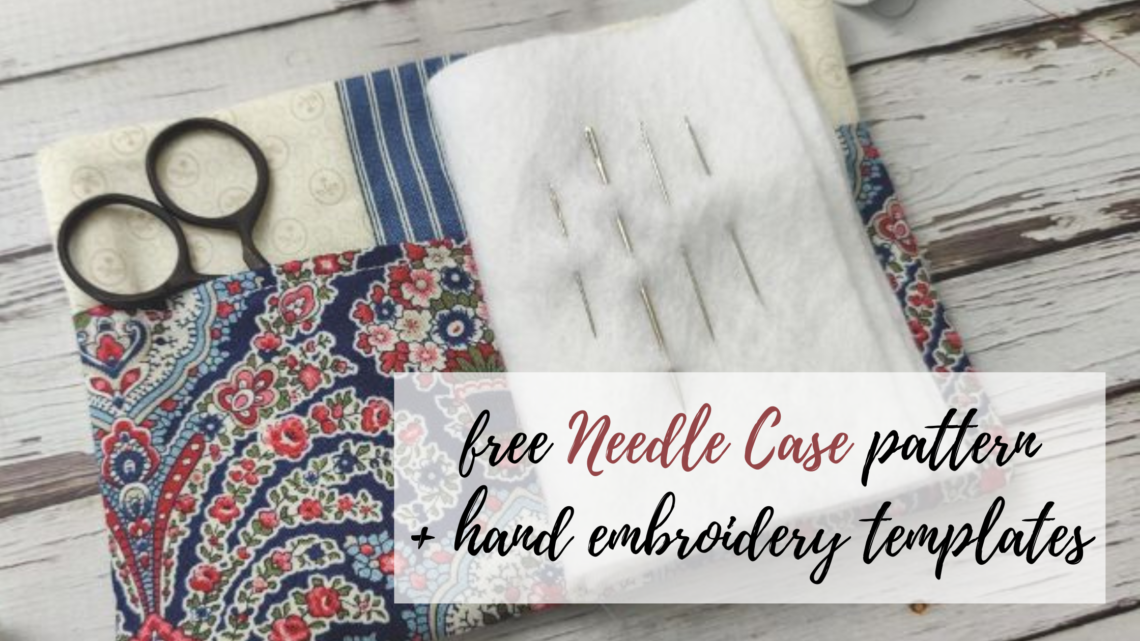 Needle Case for Safe & Pretty Storage
Needle Case – Free Pattern!

designed by Chelsea Briner, Sew Simple Home
This quick-and-easy needle case is a fun project that houses your sewing needles and protects them, too. Add hand embroidery elements to the case front for a bit of personalization and pops of color. Print the included design or a design of your choice onto Sticky Fabri-Solvy or Stick 'n Stitch to easily transfer the design and stitch through all layers before removing under running water. GRAB THE FREE PATTERN>
Celebrate National Sewing Month by creating this Needle Case to keep your most-used needles safe, organized and stylish, too! If desired, add machine embroidery instead of hand embroidery to the case front. Read on for options!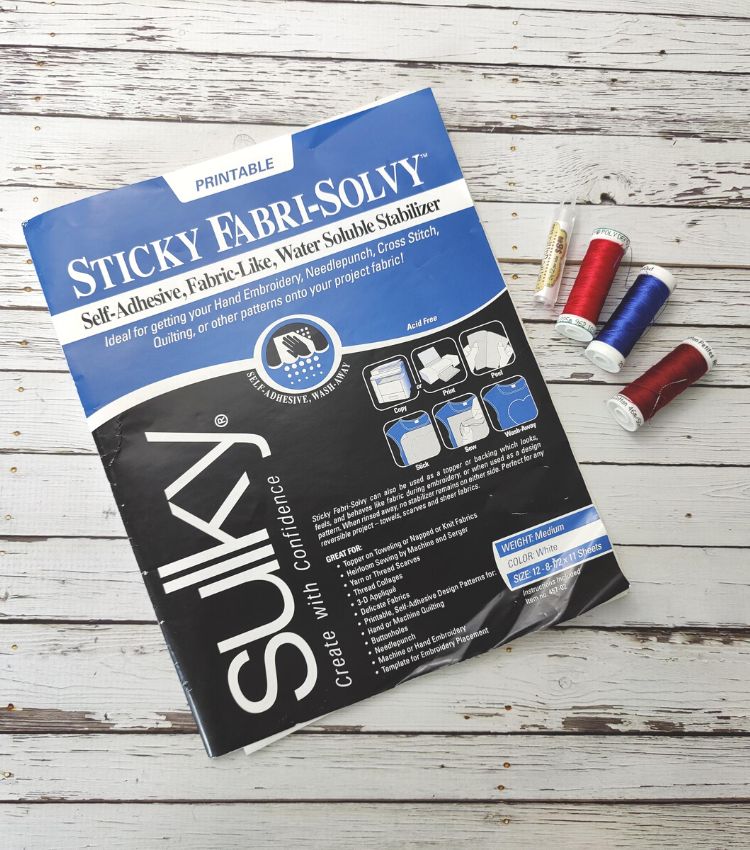 NEEDLE CASE SUPPLIES
NEEDLE CASE EMBELLISHMENT
The featured Needle Case showcases hand embroidered Lazy Daisies on the cover front (template included).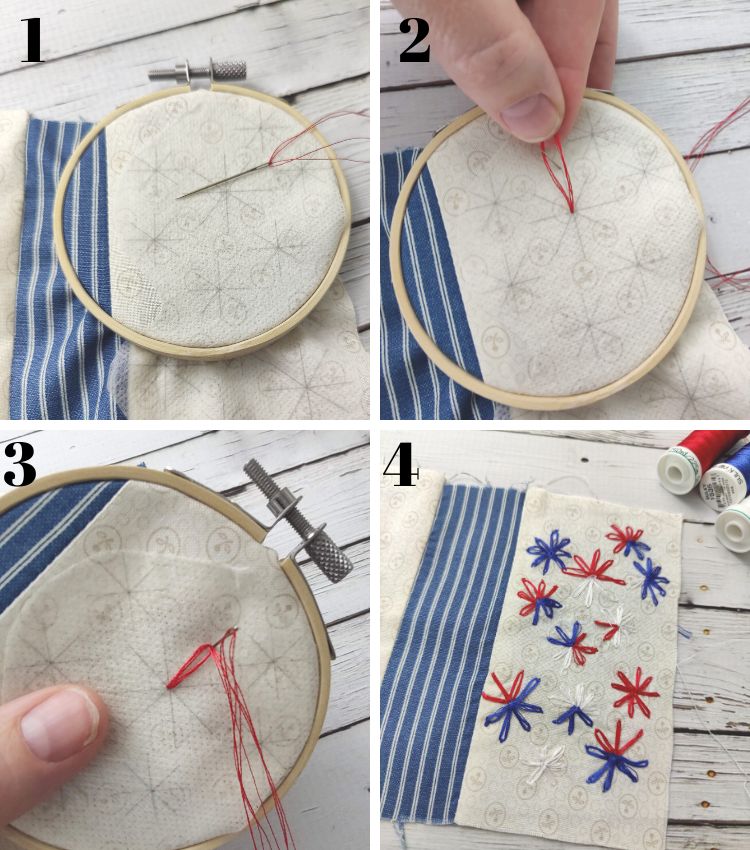 However, this pattern is easily customizable! Place a fun machine embroidery design on the front cover, along the right side. Choose a design from our "Love to Sew" machine embroidery collection (grab the palette to have all the threads you need, too!) to nod to your favorite hobby.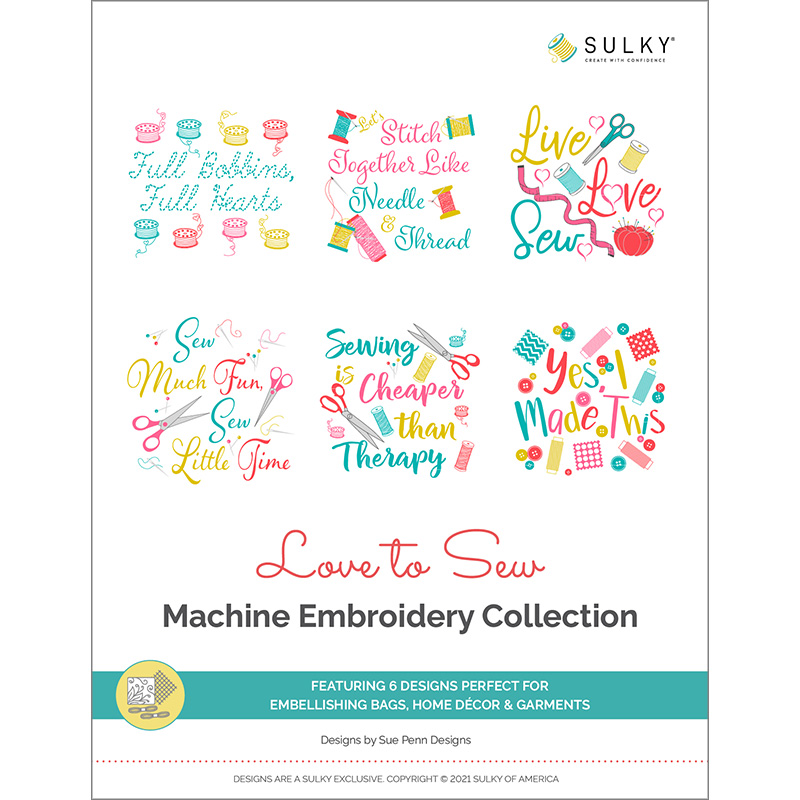 Hoop the front cover fabric with a layer of Sulky Soft 'n Sheer Extra fused to the wrong side. This provides stability during embroidery and also acts as an interfacing for the entire front cover piece.
Wind a bobbin with Sulky 60 wt. Bobbin Thread and install a size 75/11 Embroidery Needle.
The featured Love to Sew Collection features these threads:
These designs fit within a 4 1/2″-square stitching field, so you'll need to import the design into software to resize the chosen design. The right side of the front cover measures 3 1/2″ x 5″, without the optional spine fabric, when completed.
When the embroidery is complete, press gently to remove any hoop markings, if needed. Then cut out the cover front piece according to the pattern.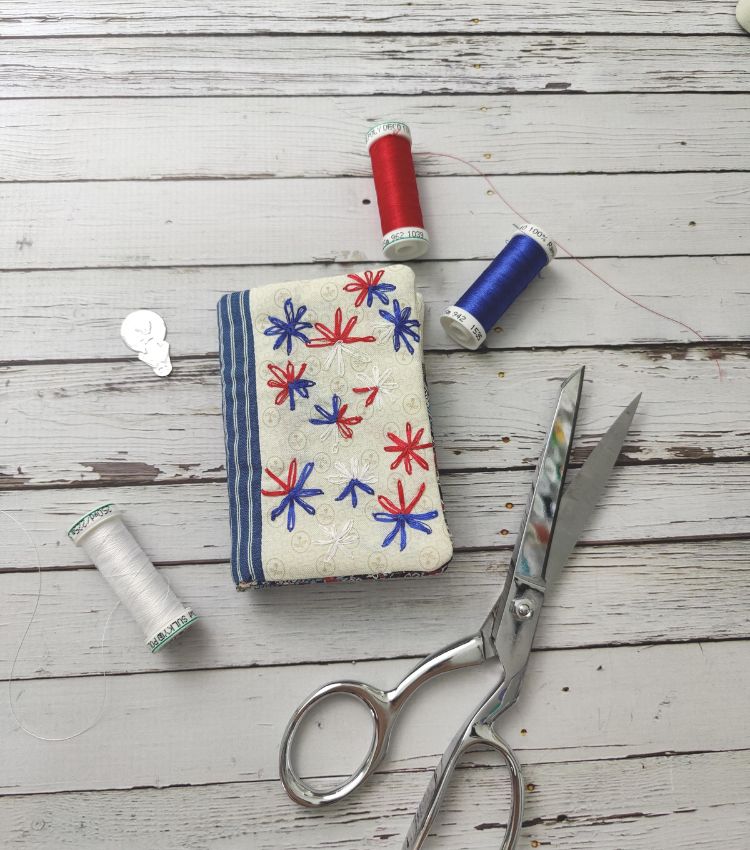 Show us your Needle Case! Join our Facebook Group, Sulky Stitch 'n Post, and post pictures of your finished creations, interact with fellow sewists and ask questions to Sulky support staff. Tag us )@Sulky) with #sewbetterwitshsulky so we can see what you post! Have fun!