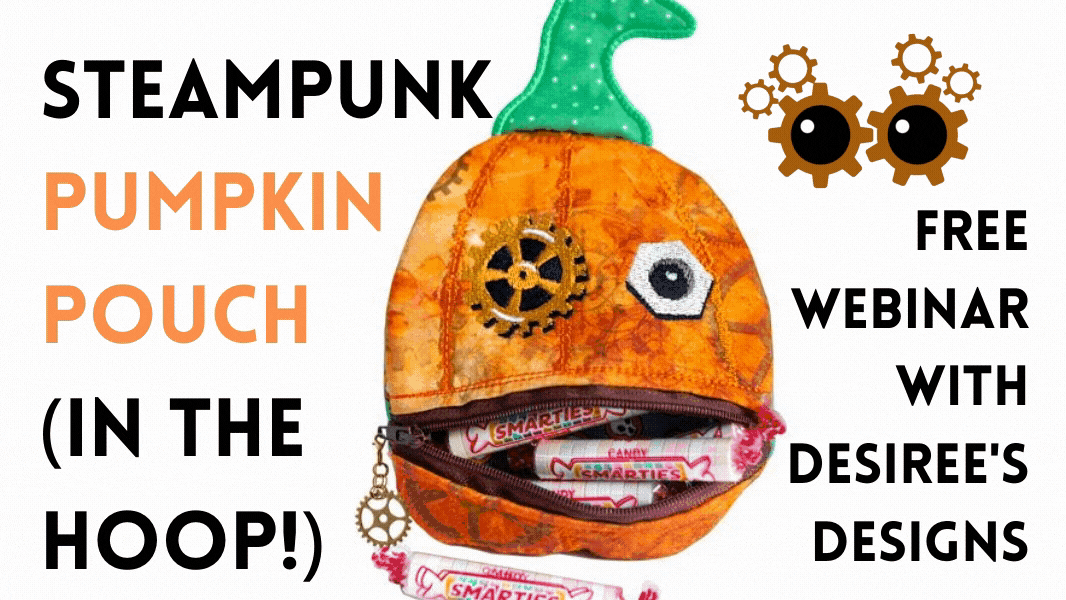 Steampunk Pumpkin Pouch FREE Webinar
FREE Steampunk Pumpkin Pouch Webinar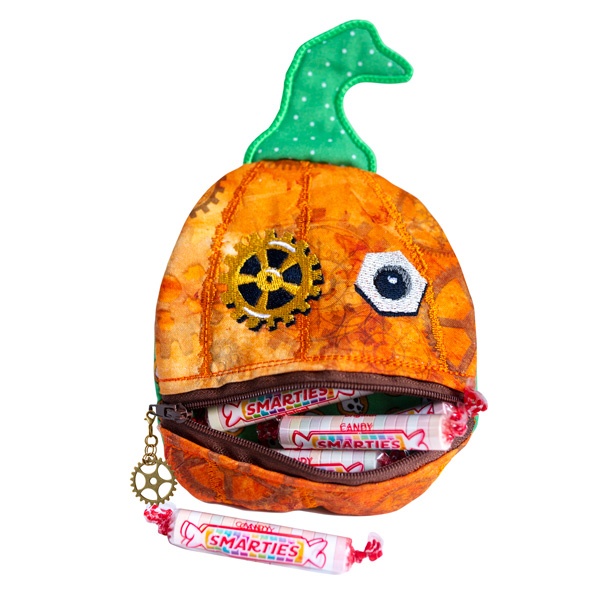 Desiree Habicht of Desiree's Designs joins us once again with her adorable in-the-hoop pumpkin pouch. This Steampunk Pumpkin Pouch is available in two sizes and holds treats, gifties, keys and more.
STEAMPUNK PUMPKIN POUCH DETAILS
Join us on August 11, 2020 at 2pm EDT for our Steampunk Pumpkin Pouch Webinar! You'll learn how to construct this little guy entirely in the hoop of your embroidery machine.
Make a fun in-the-hoop pumpkin pouch that has a Steampunk vibe! This little pouch makes a great gift to hold tricks, treats, and more. Clip the D-ring to a backpack or bag, hang it on your front door on Halloween, or attach it to your keys. The design CD, included with the webinar kit, includes files in two sizes; the kit has enough supplies to make either the small or large pumpkin pouch. You can use a 5 x 7 or 6 x 6 hoop for this project.  Featuring a limited edition Steampunk Cog zipper pull, pretty Sulky rayon threads, batting, and Soft 'n Sheer™ stabilizer, you'll have all you need in one convenient kit!
If you've never added a zipper in the hoop, you'll love the precise placement and professional finish that's achieved with the help of your embroidery machine.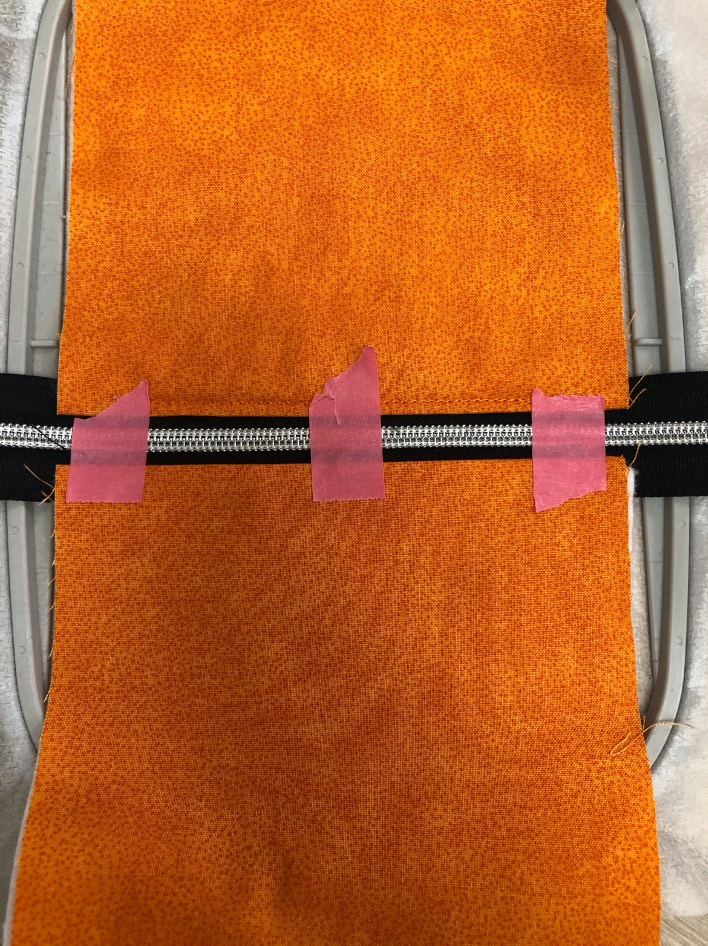 Once you create your pouch, you'll want to create more to give to kiddos and friends. The Steampunk Pumpkin Pouch can easily be done assembly-line style, featuring fun and funky Steampunk-themed fabrics designed by Desiree herself.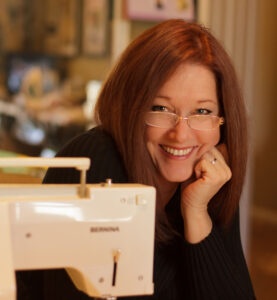 If you're unfamiliar with Desiree, she is an artist, designer, self-proclaimed insomniac, and has a great easy-going teaching style. Check out our past webinars with Desiree for even more fun projects: Unicorn Hooded Towel and Chameleon Quilt.
JOIN US!
Register today to reserve your spot and join us at 2pm EDT on August 11, 2020. On the day of the webinar, we'll have SUPER BIG discounts on our featured webinar kit, as well as other products featured during the free presentation. Plus, we have some great door prizes for live attendees!
As an added bonus, every registrant will receive this cute Ghost Trio machine embroidery design so you can start getting your Halloween on in plenty of time.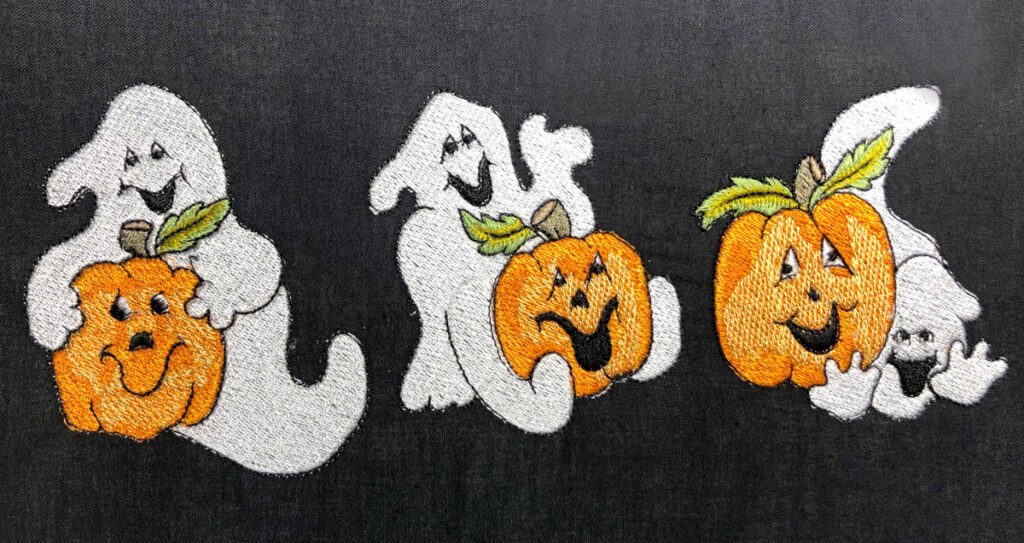 Can't join us live?
No worries! The webinar is free on-demand for you to watch at any time after the live event. Be sure to still register to take advantage of the specials and free design offering. "See" you there!