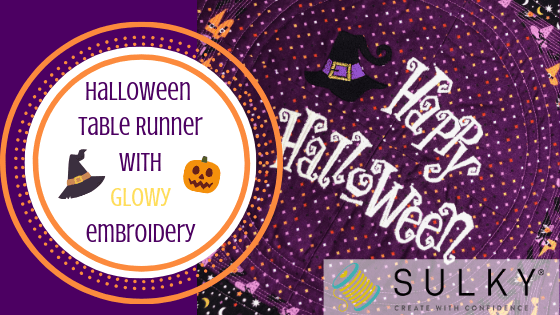 Halloween Table Runner + Sewing Easy Curves
by Ellen March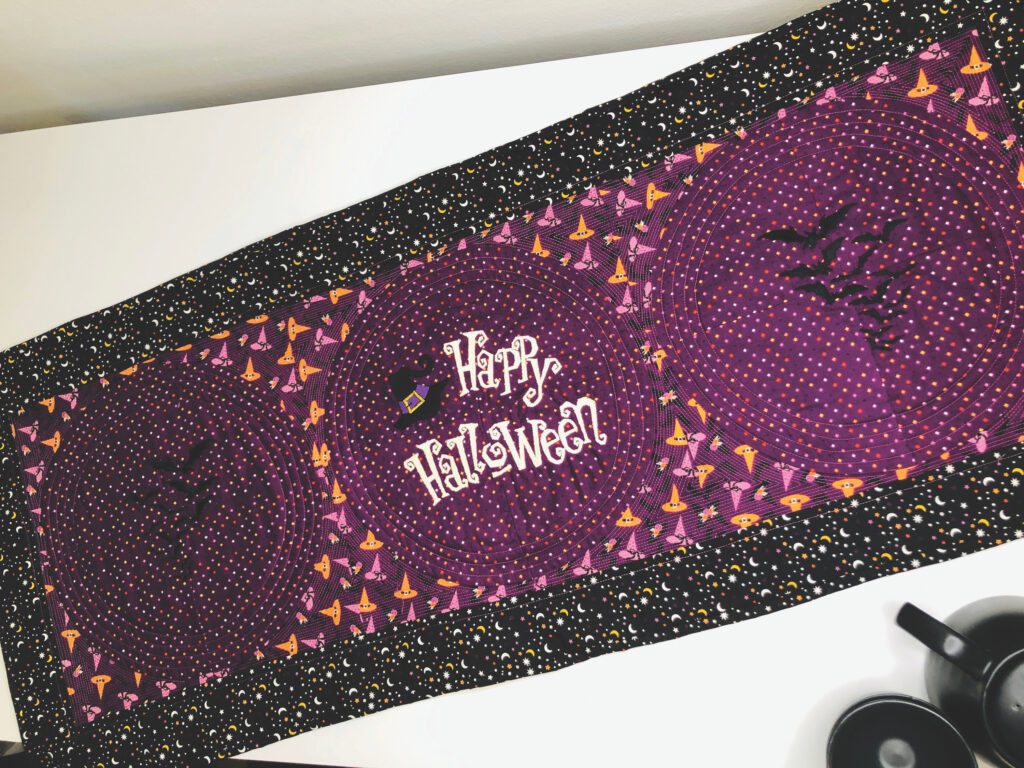 Special Ruler
Creating a Halloween table runner with pieced circles is easy with the help of specialty rulers. These rulers are fantastic tools for so many piecing projects, and this table runner is a great primer for using the rulers and learning the best ways to cut and sew the pieces together.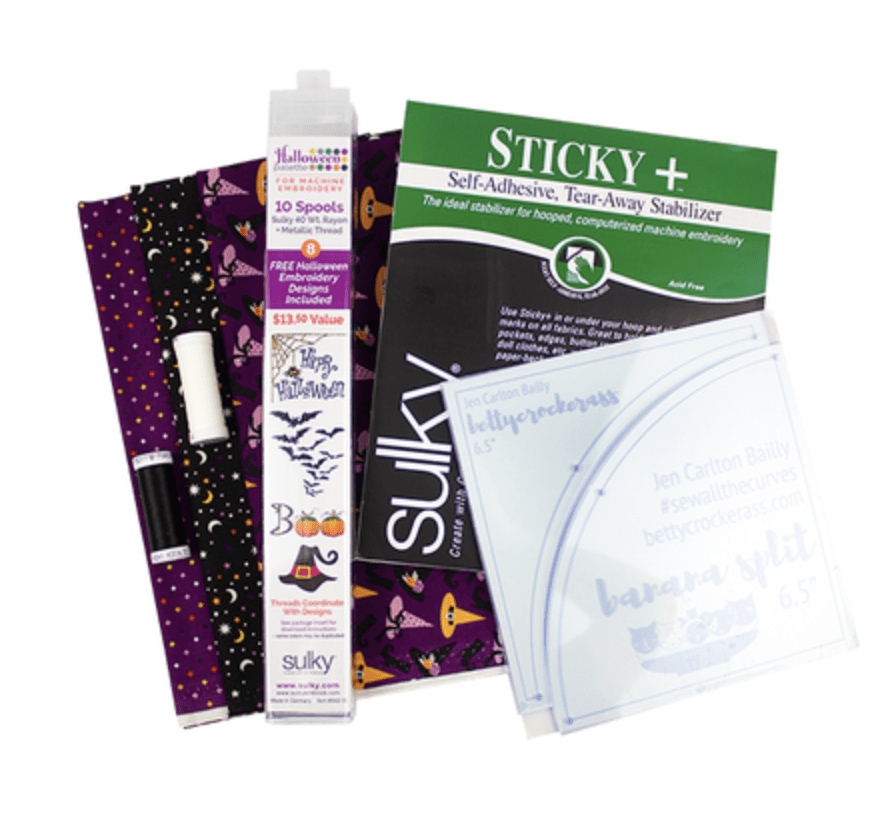 I chose to create large circles in order to have a great embroidery canvas to play with. A few pins are all you need, along with a patient hand to place and replace the concave pieces as you sew. The trick is to NOT stretch either piece during construction. These pieces get bias edges once cut, so they're easily stretched and the smallest bit of stretch will warp the circle. Once you sew one you'll have the hang of it.
You'll love using this ruler as much as you love the cute Halloween-themed fabrics that come in our curated kit. The Fab-Boo-Lous fabrics from Riley Blake include glow-in-the-dark prints, perfect for pairing with our Glowy thread!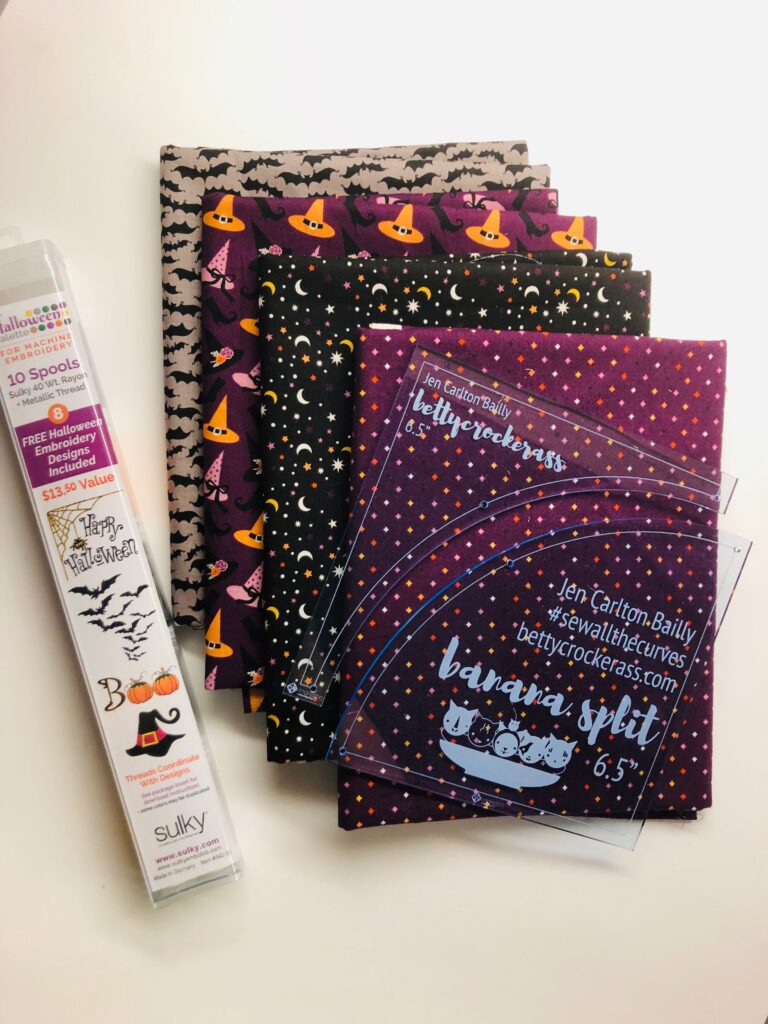 Fun Fabrics
Included in the kit is the Riley Blake Fab-Boo-Lous fabric needed to create the table runner top, a spool of white Glowy thread for embroidery, a spool of black PolyLite thread for construction, a 10-pack of Sulky rayon threads for embroidery & quilting, 8 Halloween-themed machine embroidery designs, a 1-yard package of Sulky Sticky + stabilizer, and a 6 1/2″ curved ruler set (backing, batting and binding NOT included; Fab-Boo-Lous Bats Gray print used for backing & additional Fab-Boo-Lous Scatter Black with Glow in the Dark print used for binding, shown above).
This kit has an amazing value at $69.99. Purchasing all the items separately is $108.86! I love a kit that makes it easy for me to complete an entire project without spending time (and more money) hunting everything down at the store. Don't you?
Table Runner Details
I used Creative DRAWings X software to modify and combine some of the designs in the included collection. I also enlarged the Happy Halloween font, which you can do on the machine screen if you don't have software.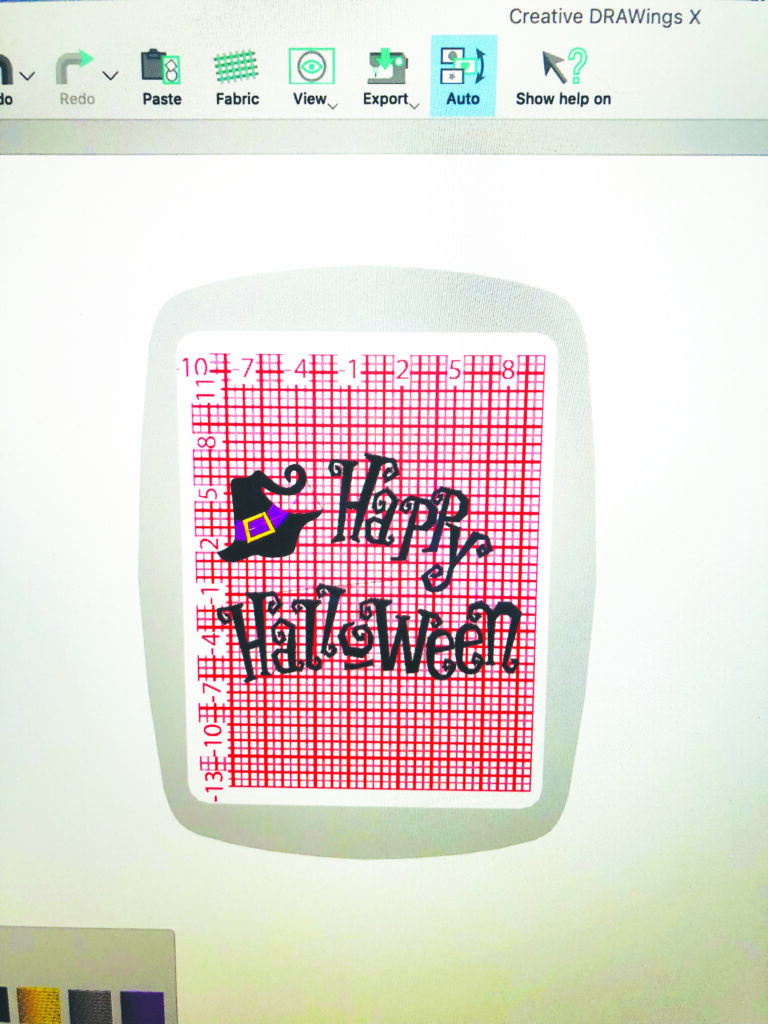 There is plenty of thread included to create more projects using the Halloween design collection, too. And all of the instructions for the table runner are included with the kit.
This Halloween table runner will add a touch of spookiness to your festive decor this season. Grab your kit today!