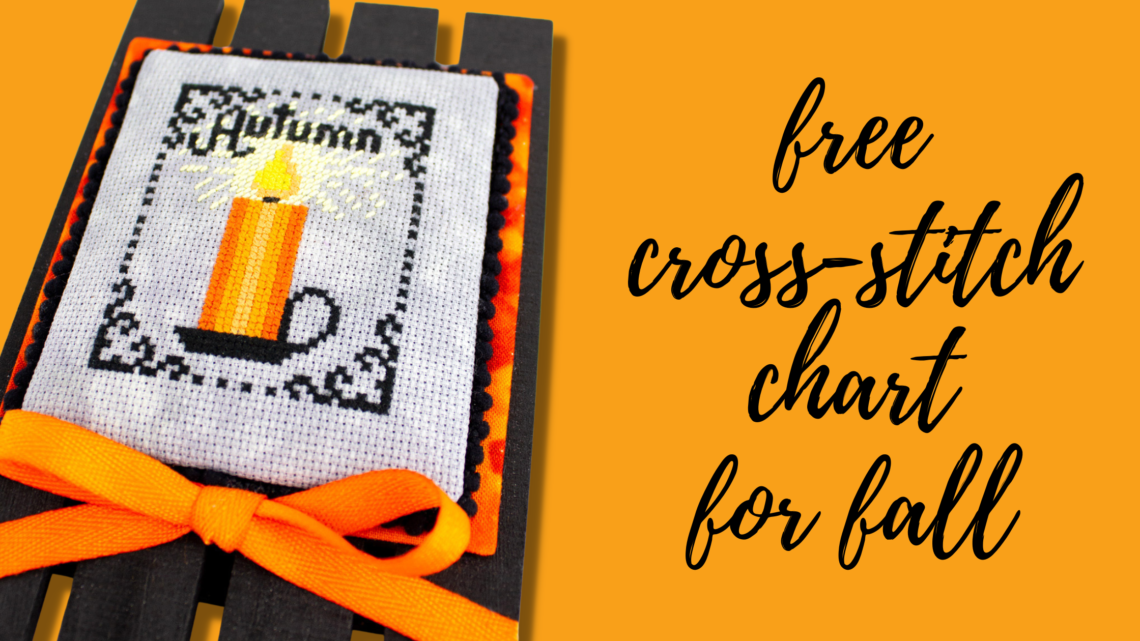 Free Autumn Cross-Stitch Chart – Candle with Flame
Free Autumn Cross-Stitch Chart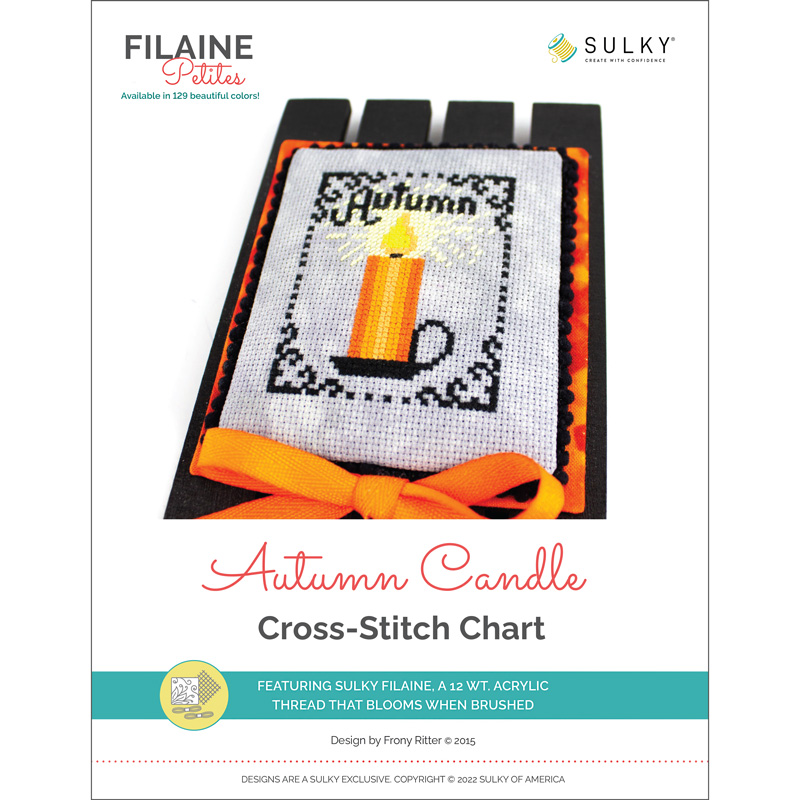 designed by Frony Ritter
Welcome the warm hues of Autumn with this FREE Autumn Cross-Stitch Chart, designed by Frony Ritter. Stitched using Sulky Filaine™ Petites™ Thread, this design "blooms" when brushed with the Filaine Wire Brush, creating a 3-D effect. Begin cross-stitching just the flame glow, and then brush it out to your liking. Then proceed with the remaining design or leave the design un-brushed while still achieving a slightly "fuzzy" texture.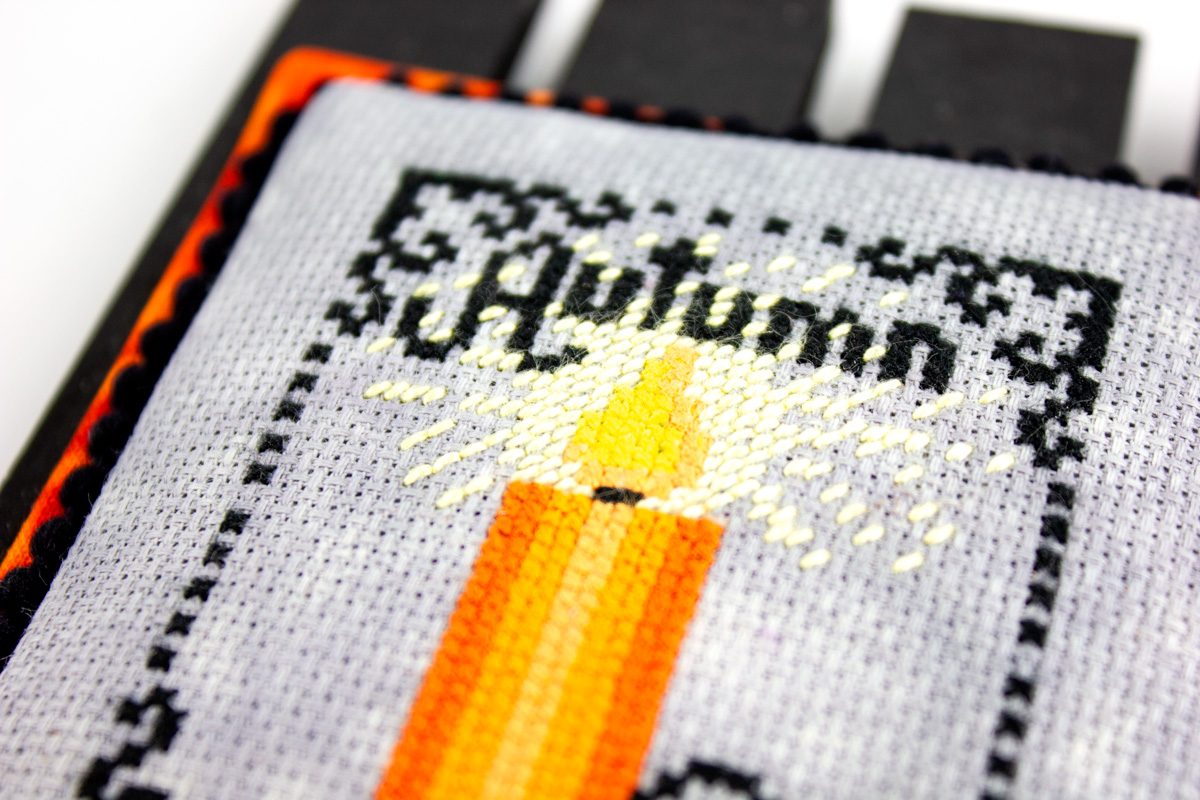 ABOUT FILAINE PETITES FOR CROSS-STITCH
Filaine Petites are available on a 50-yard spool, making them perfect for smaller projects and handwork, such as cross-stitch. Available as single spools, curated seasonal packs and as Slimline Collections, Filaine is a lovely texture and weight for vintage and 3-D style designs. If purchasing the whole line, be sure to grab the Slimline for the first 65 colors and the Slimline for the second 64 colors.
We also have a Filaine Real Thread Chart so you can view all the thread colors available and make design decisions based on the real thing.
AUTUMN CROSS-STITCH CHART DETAILS
Grid Size: 40W x 50H
Design Area: 2.71″ x 3.43″ (38 x 48 stitches)
Sample stitched on 18 count Impressive Aida from Fortnight Fabrics.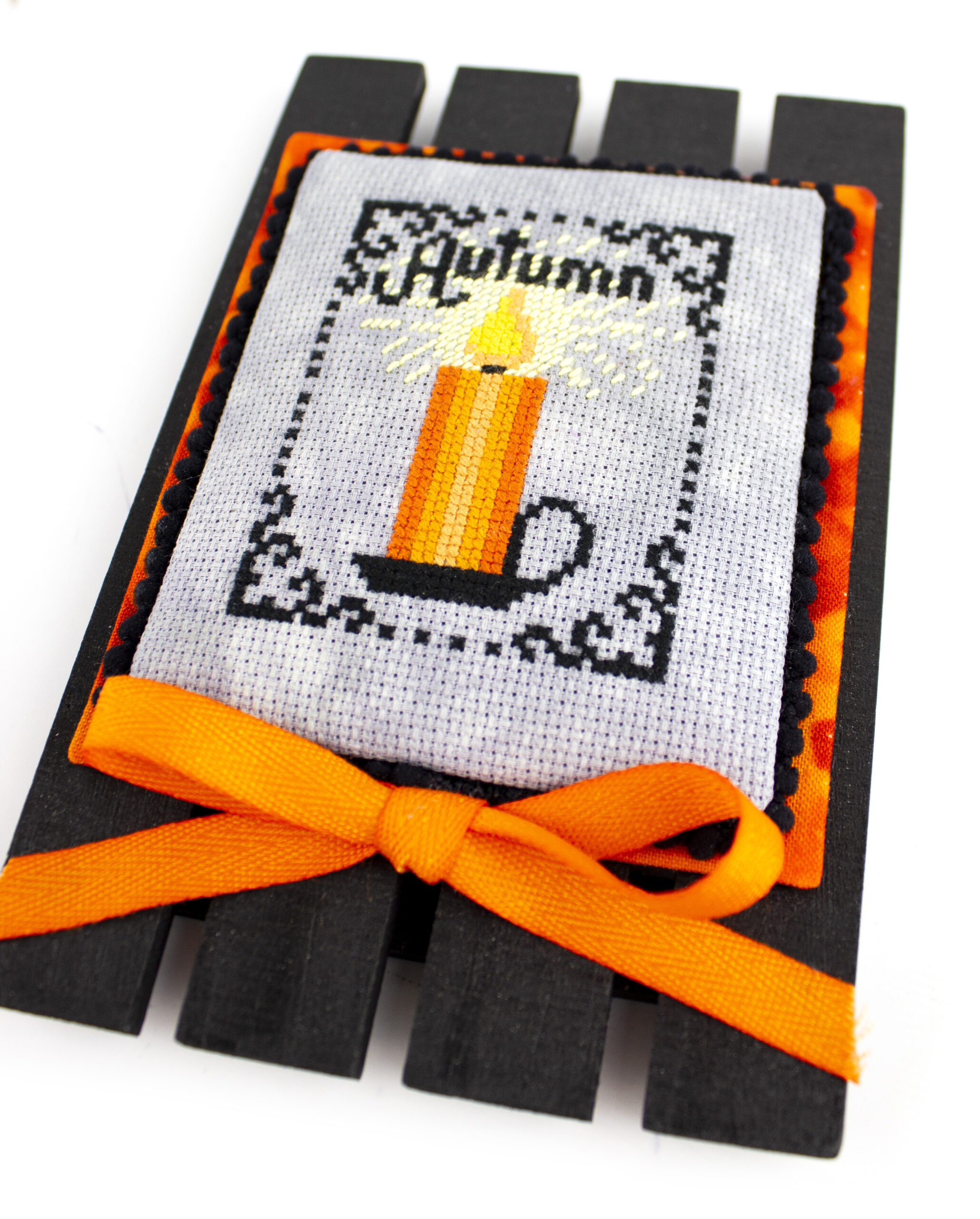 Featured Filaine™ Petites™ Threads:
862-1001 Black
862-3125 Maize Yellow
862-3190 Tangerine
862-3852 True Orange
862-3211 Apricot
862-3853 Mimosa Yellow
COUNTED CROSS-STITCH vs. STAMPED CROSS-STITCH
Want to create this free autumn cross-stitch design on a fabric that's not open-weave or Aida? Then try stamped cross-stitch!
Print the chart onto a sheet of Sulky Stick 'n Stitch Stabilizer. Use the lowest (or draft) ink setting and print in color or black-and-white.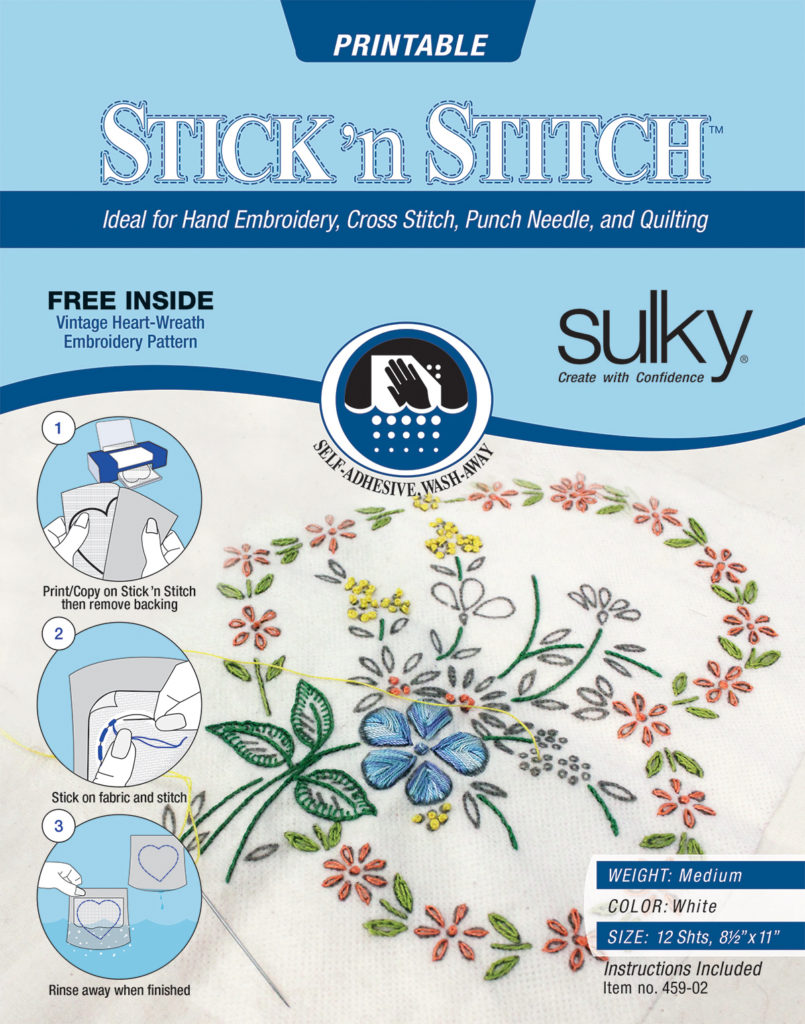 Cut out the chart, leaving a slight border around the design perimeter. Then, remove the paper backing from the stabilizer. Next, stick the pattern to the fabric right side. Finally, create the cross-stitches using the gridded, printed chart as a guide.
When the cross-stitches are complete, rinse away the stabilizer to remove it completely. Let dry flat on a towel. Then, press from the wrong side, avoiding the stitches if possible.
AUTUMN PROJECT INSPIRATION
There are so many projects you can create using this free Autumn cross-stitch chart! The designer trimmed the finished cross-stitch design, and then mounted it onto card stock with a bit of batting between.
Mini pom-pom trim adorns the outer rim of the mounted design, and then a painted wooden backing completes the spooky look.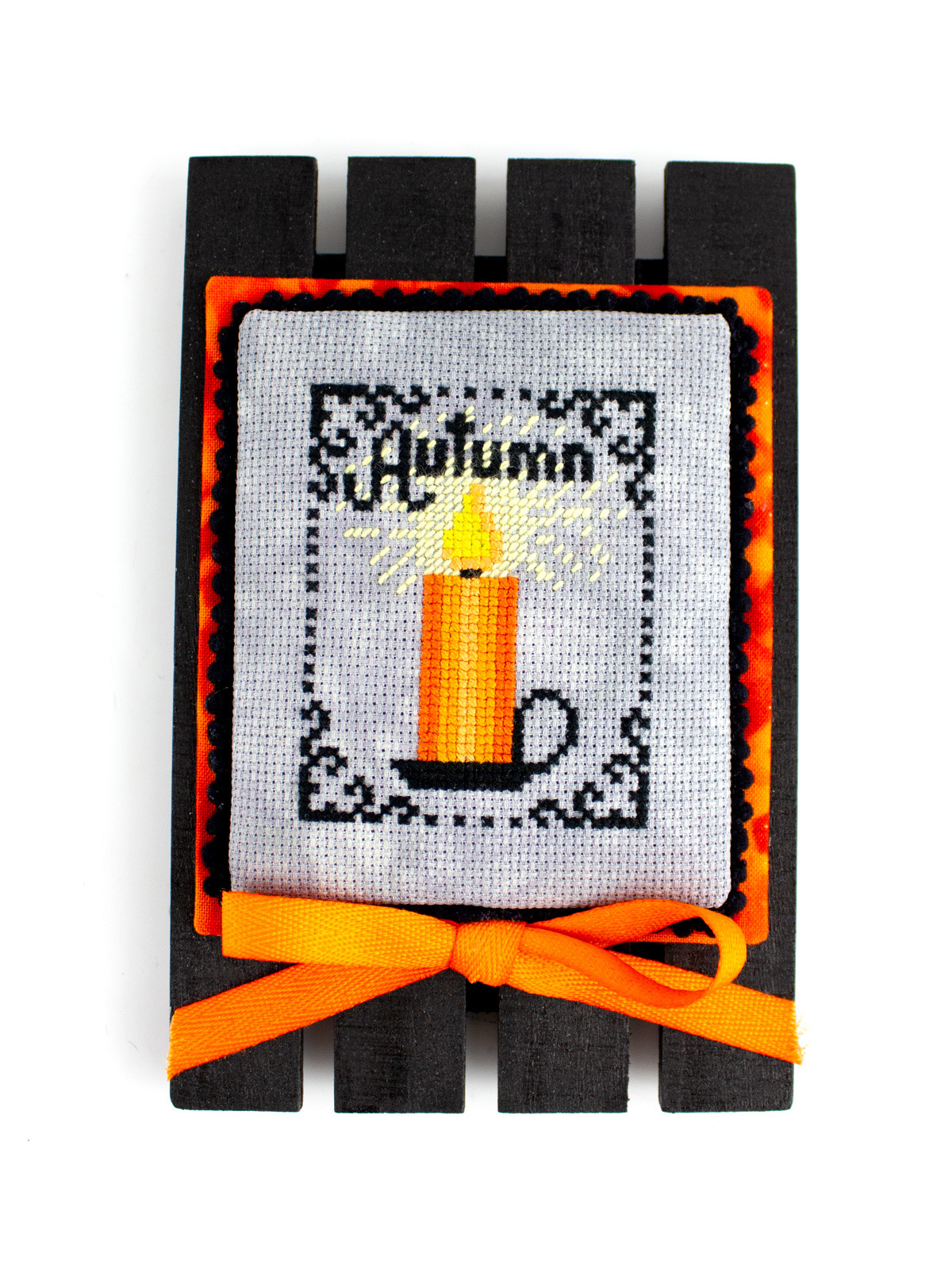 This chart also makes a great mini pillow for a shelf sitter or a keepsake greeting card. Mount the finished cross-stitch design onto a prefolded greeting card with a layer of Sulky Felty™ behind it for structure and a pop of color.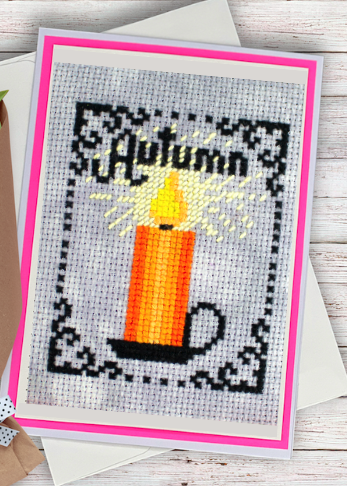 We can't wait to see your Autumn Candle Cross-Stitch creations!