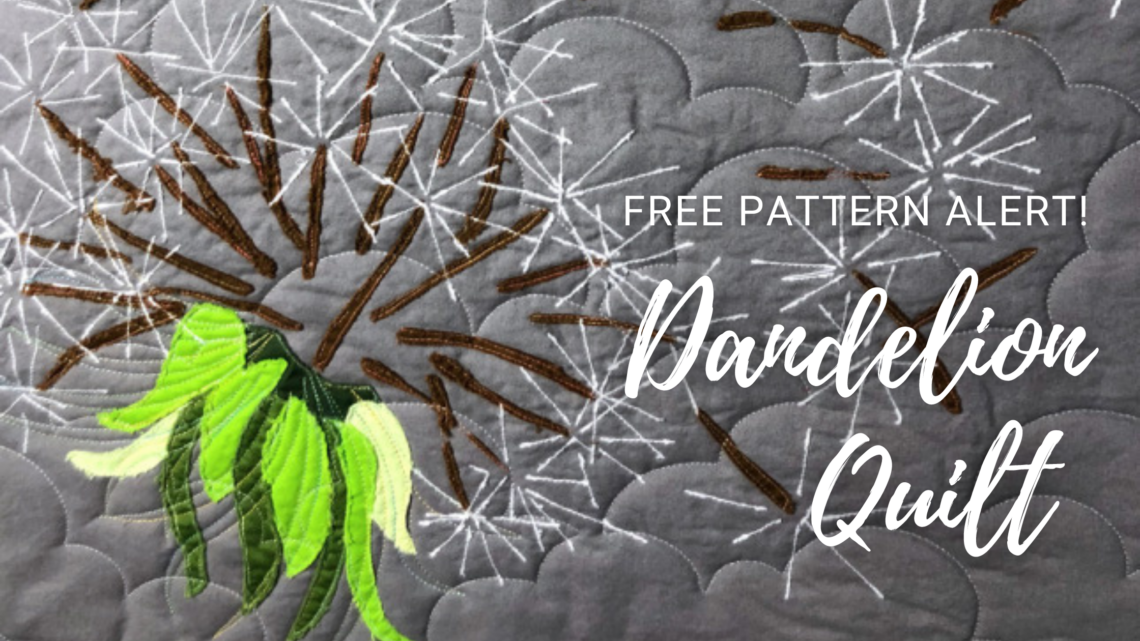 Dandelion Quilt with Appliqué for Spring – Free Pattern
Dandelion Quilt

Create a Dandelion Quilt to showcase the coming of spring! This Dandelion Quilt pattern includes loads of quilting techniques, starting with raw-edge appliqué with Sulky Sticky Fabri-Solvy™, textured threads (Sulky Filaine™) for dimension, long-arm quilting with Sulky Blendables® Thread and binding by hand or machine.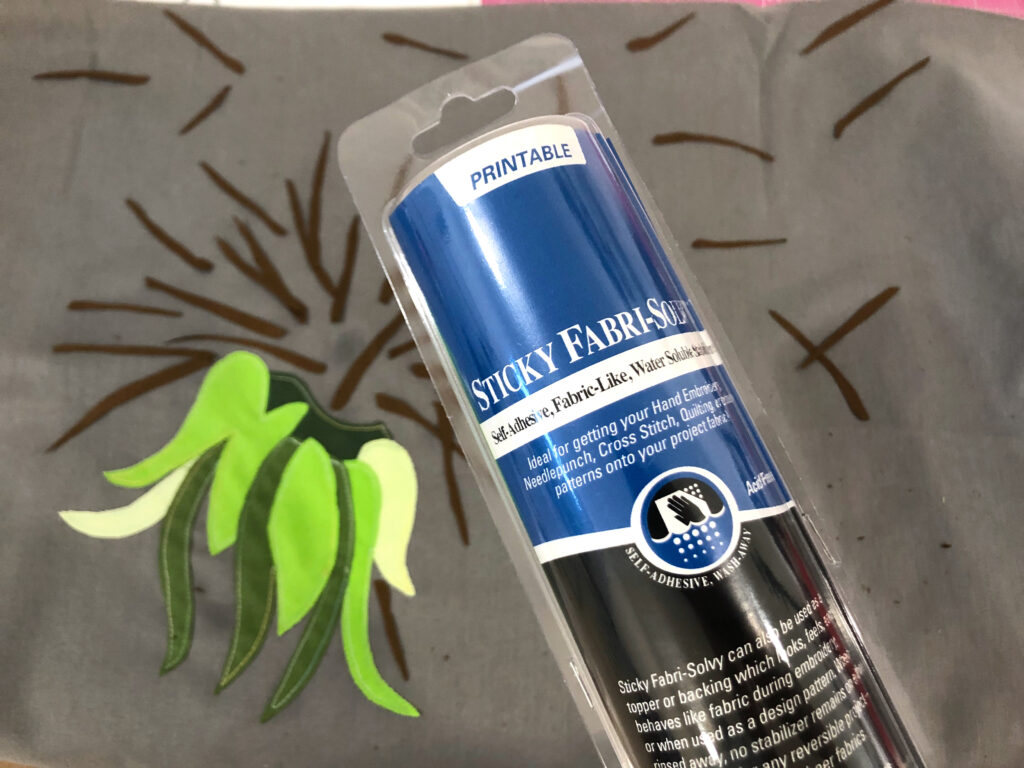 PATTERN PARTICULARS
The Dandelion Quilt pattern provides instructions for enlarging the FREE Dandelion hand embroidery pattern to create your own appliqué template. A Daylight Wafer Light Box helps create each appliqué piece without needing to print the design multiple times.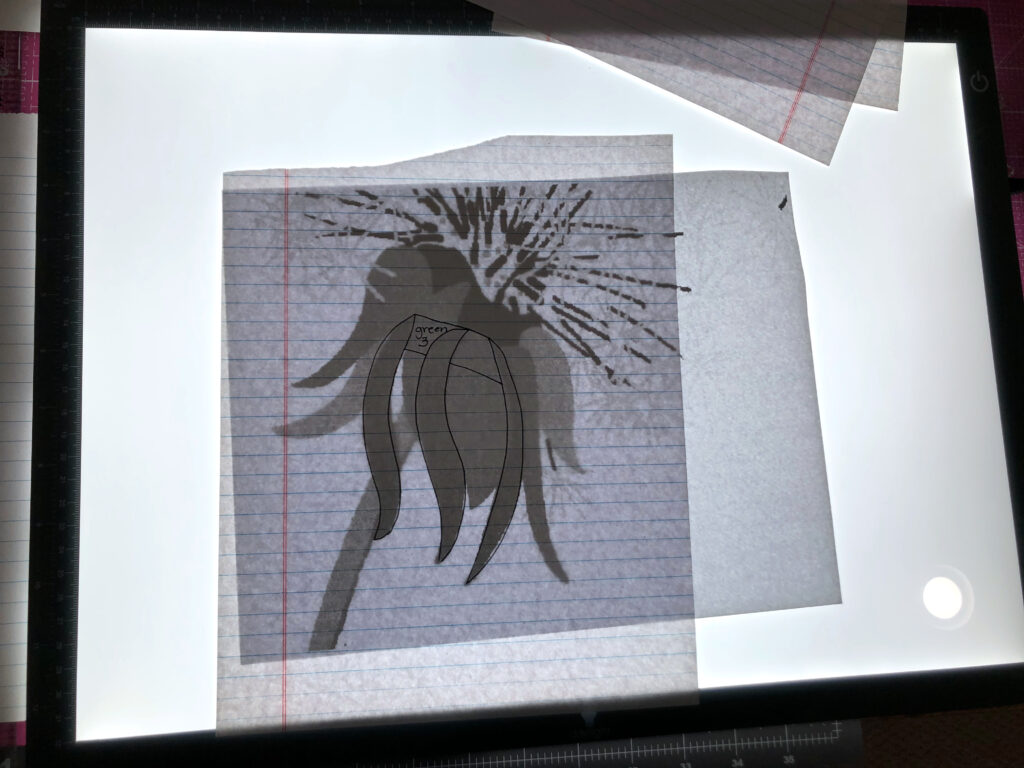 Use a standard printer and enlarge in increments until the desired size is achieved.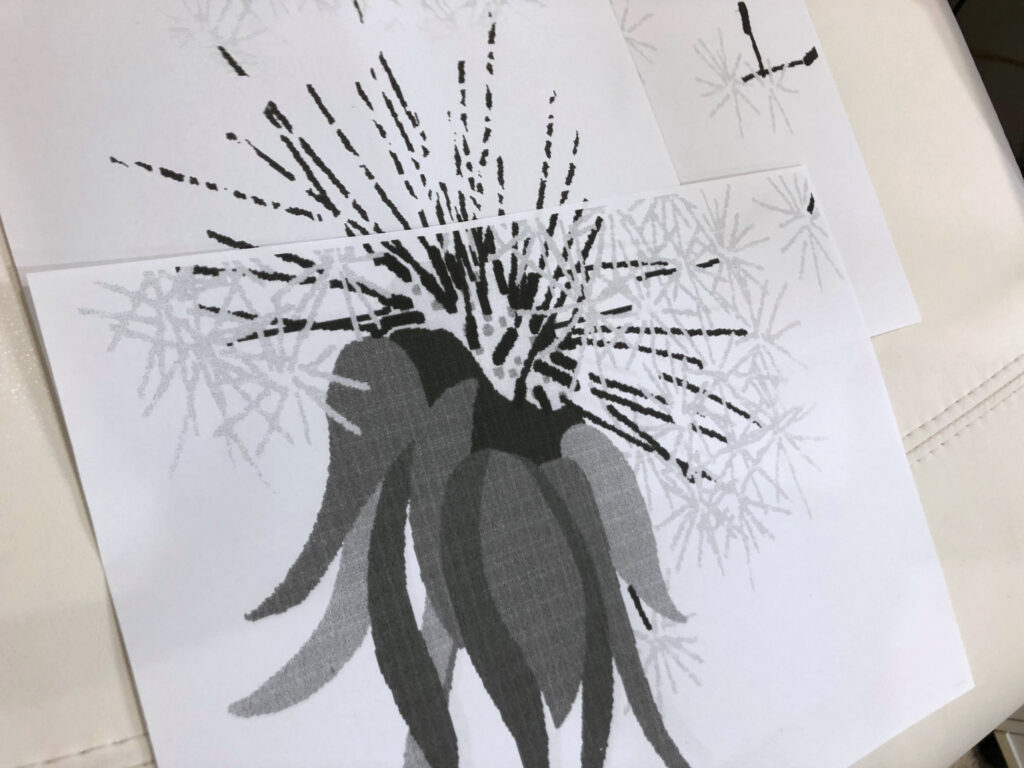 Or, print out the Dandelion pattern at 100%, grid the page, and re-draw the design onto a larger gridded sheet of paper.
Whether you prefer handwork or machine stitching, the beautiful Sulky Dandelion design is a cheerful addition to your spring-inspired projects. The Dandelion motif is from our exclusive Pollen machine embroidery design collection, available as a machine embroidery design, cross-stitch pattern and hand embroidery printable. Grab the free hand embroidery printable, and then browse the page for more freebies, project downloads, videos and products to help you create all sorts of Dandelion-inspired projects.
DANDELION THREAD KITS
The Dandelion is a symbol of healing and strength, something we all need in 2021! Enjoy stitching this magical flower with our carefully curated Dandelion thread kits!
MACHINE EMBROIDERY
You may remember this Dandelion from our free webinar: Serger Smarts & Fun with Filaine, presented last April. (Grab the kit here!)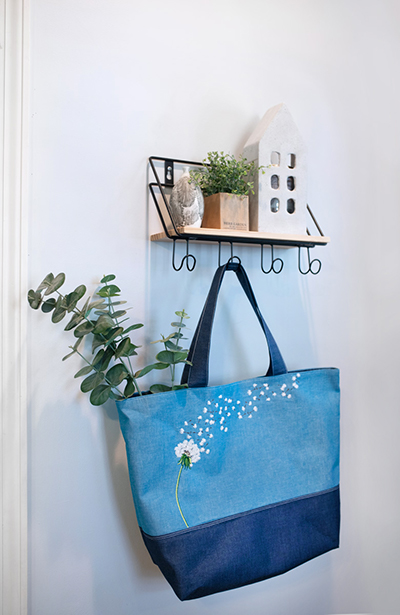 The Dandelion pictured above is part of our Pollen Slimline Thread Collection, which includes 24 spools of Rayon thread and 5 spools fo Filaine thread to use for all of the Pollen designs (Dandelion, Hibiscus, Calla Lily, Cosmo, Poppy and Gerbera Daisy). Grab the Slimline Collection to embroider lots of flowers and make them come to life with fun Filaine Thread.
If you want to embroider JUST the Dandelion, grab our NEW Dandelion Palette for Machine Embroidery. This Palette includes 5 Rayon spools and 1 Filaine snap spool, along with the Dandelion machine embroidery design, so you can create dimensional Dandelions on loads of projects. Don't forget to grab a Filaine wire brush to "bloom" the Filaine portions of the design for a fluffy, fur-like effect.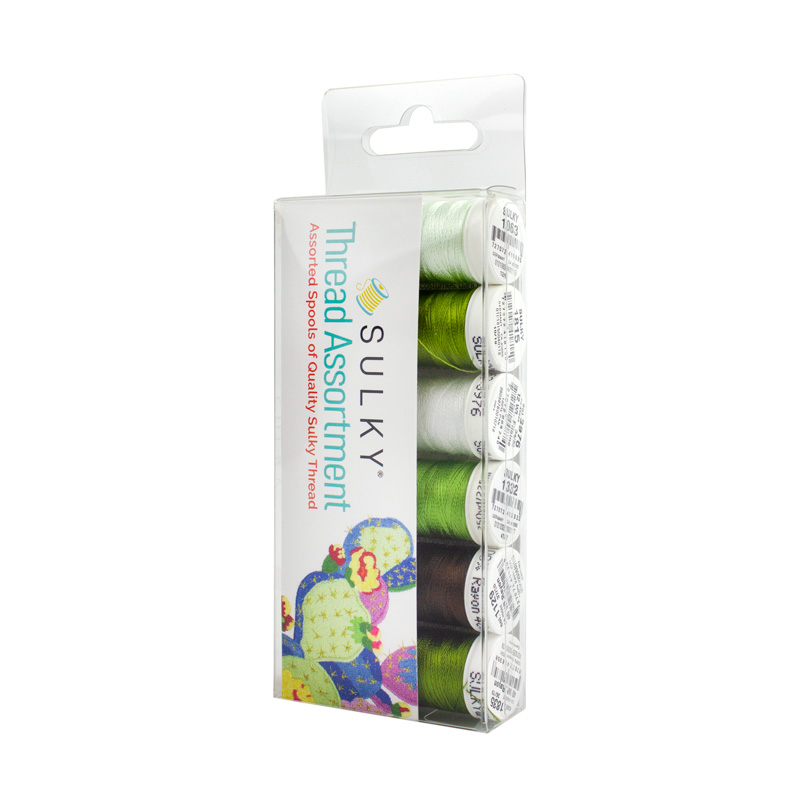 HAND EMBROIDERY/CROSS-STITCH
We've also curated a 6-pack of thread for handwork! This Petites™ Palette contains 6 spools of Sulky Cotton Petites, as well as the hand embroidery AND cross-stitch Dandelion patterns.
The 12 wt. thread strand equals 2 strands of traditional embroidery floss, and is easier to handle and store. Note: This palette does NOT come with Filaine, so if you want the Dandelion wisps to have that fun thread effect, grab an additional spool of Filaine for those portions of the design.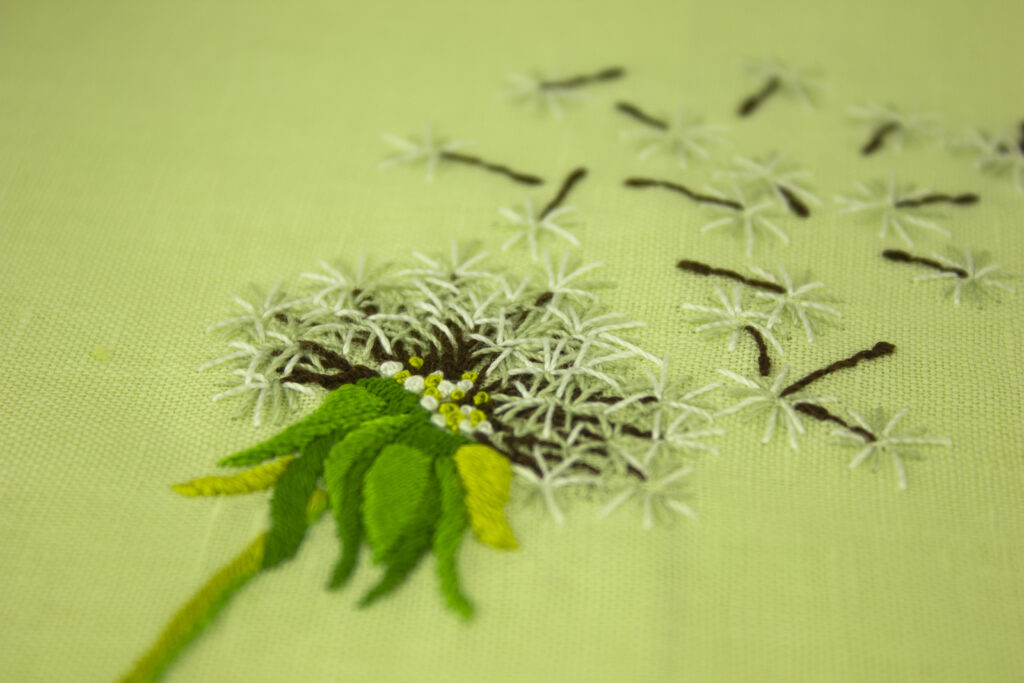 The cross-stitch design is do-able using the same thread pack, so try your hand at cross-stitch if you haven't visited that craft in a while.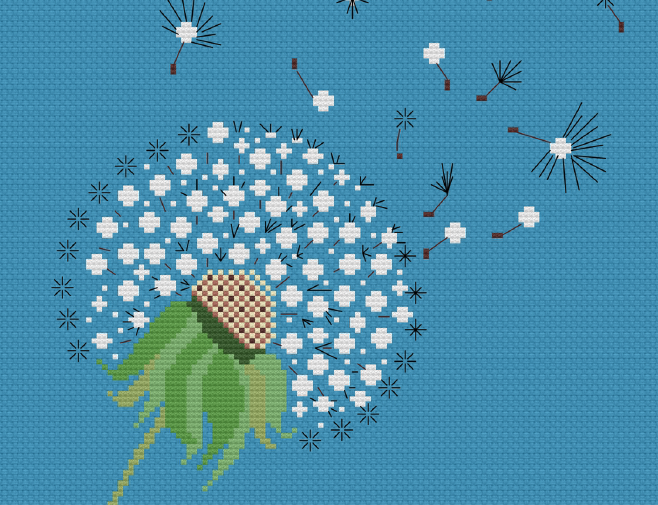 Designed by Amanda Mae of Ardith Design, this Dandelion cross-stitch design is fun to make and display. Learn how to cross-stitch or brush up on the basics by watching our Beginner Cross-Stitch video series, starring Amanda Mae herself!
DANDELION QUILT PATTERN SUPPLY LIST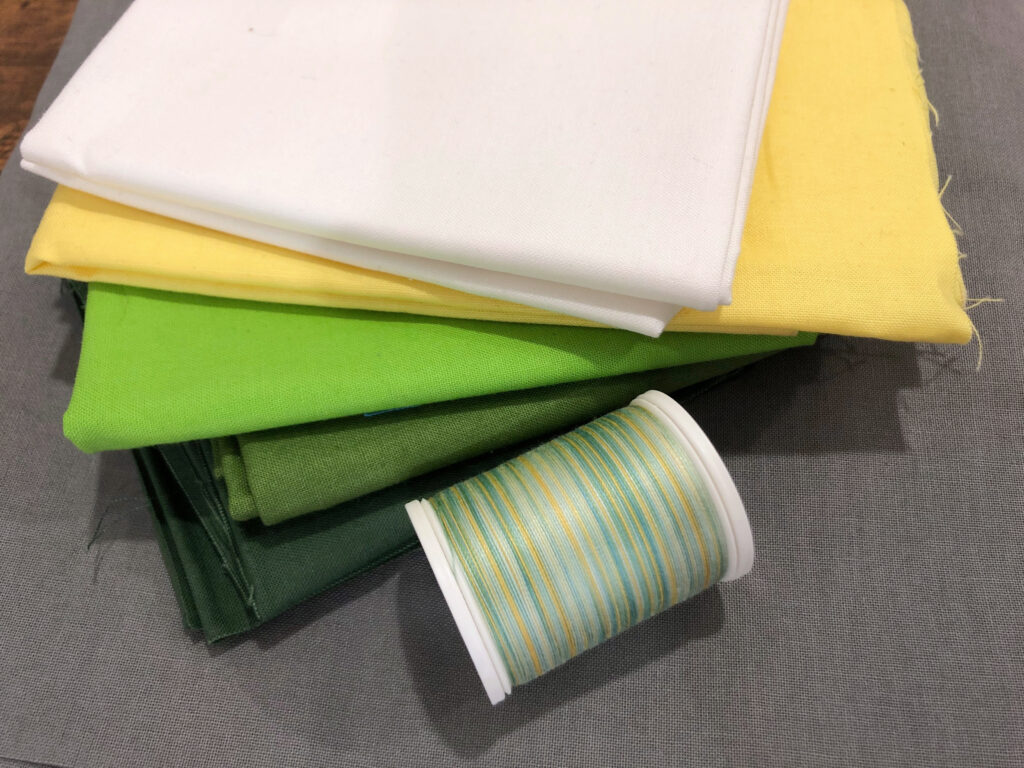 (Note: Sulky may earn an affiliate commission from products purchased through links in the above supply list.)
Grab the Sulky Dandelion Handwork printable and enlarge as previously instructed. Next, grab the Dandelion Quilt pattern and get started!