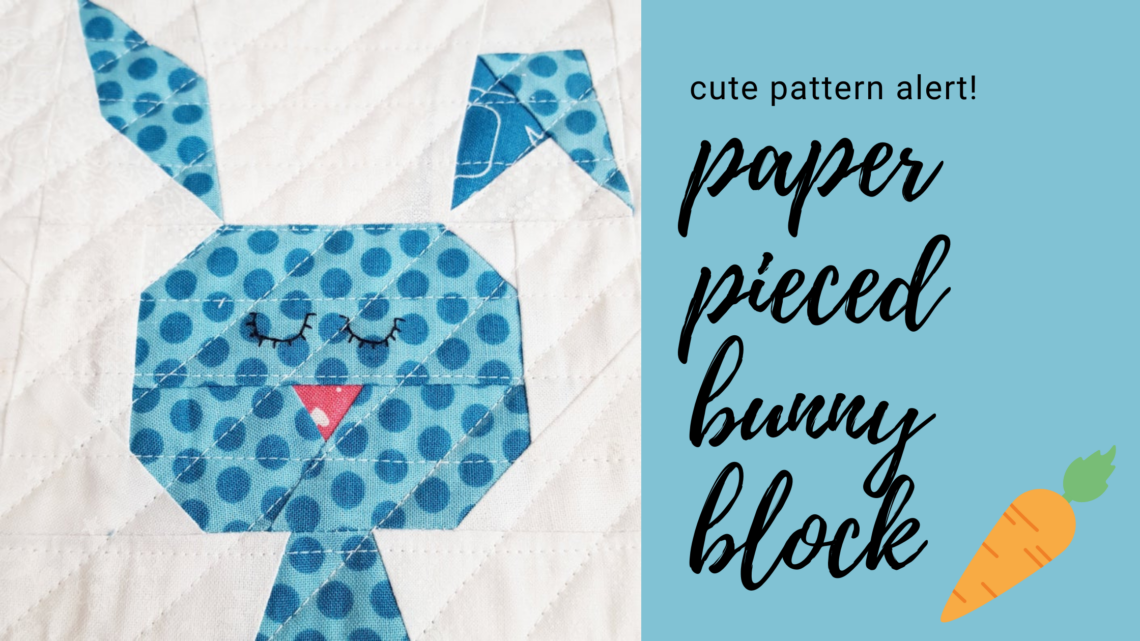 Easter Bunny Quilt Block – Foundation Paper Piecing
Easter Bunny Quilt Block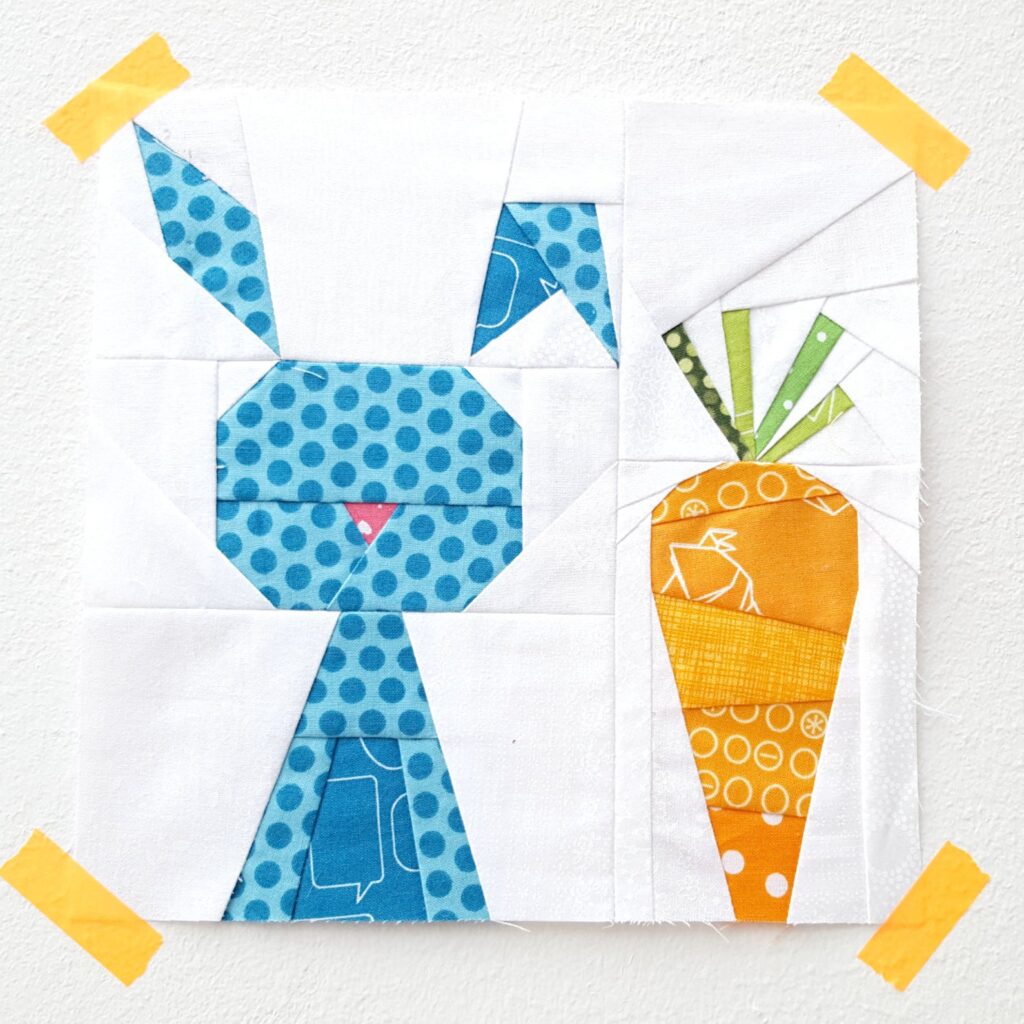 The featured Easter bunny quilt block is the Funny Bunny quilt block by Sugaridoo. This is such a fun block to make and the digital pattern is super affordable. The Easter bunny and carrot are easily pieced using foundation paper piecing techniques.
EASTER BUNNY PATTERN PARTICULARS
The Funny Bunny block size in the pattern is 8″ square. Create several to piece into a larger quilt or table runner for pretty Easter décor. The pattern also provides instructions on how to scale the pattern to smaller and larger block sizes.
Reverse the bunny if desired when working on the arrangement of your finished piece.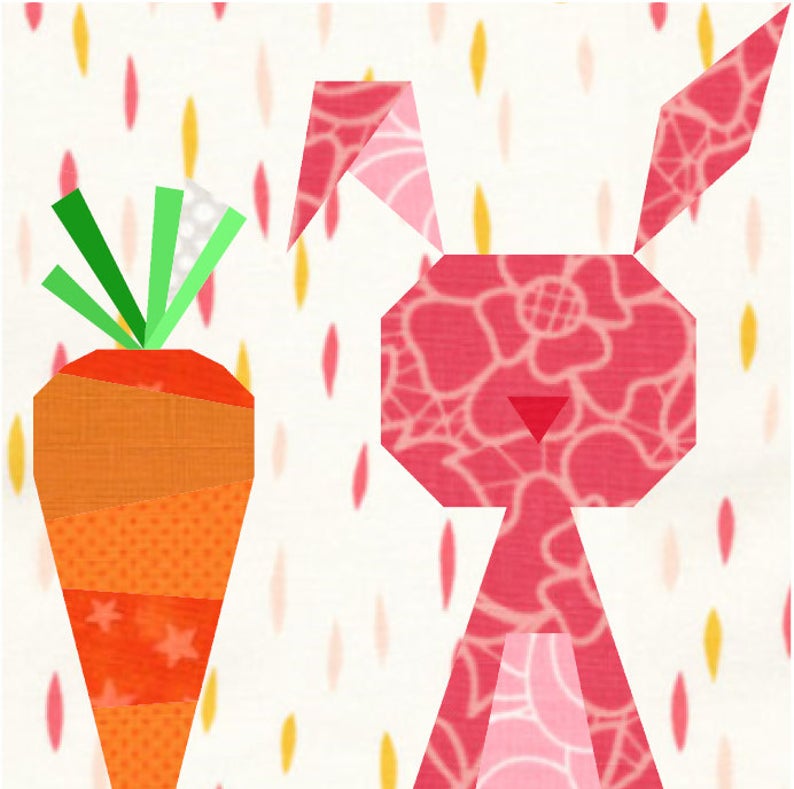 There are no paper piecing instructions included with the pattern. The pattern is for quilters who already know how to do foundation paper piecing. We have several tutorials on Paper Piecing Basics, and you'll find that using Sulky Paper Solvy is the BEST. THING. EVER. Print the pattern directly onto the Paper Solvy, and then sew the fabric pieces to the paper.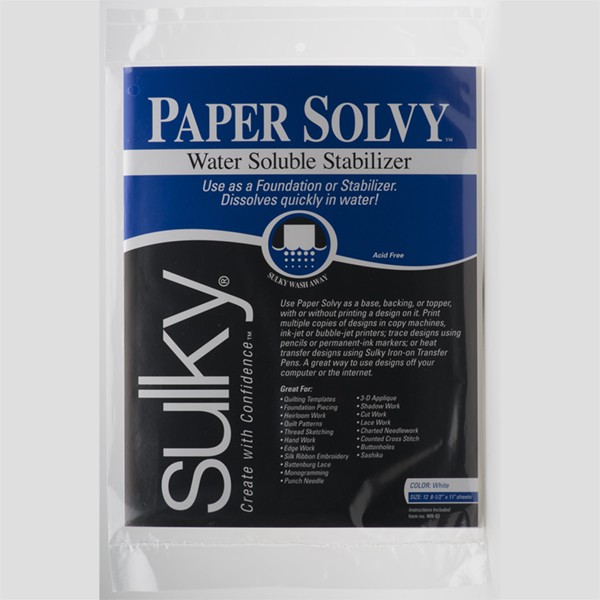 When the piecing is complete and the blocks are assembled into your finished piece, simply wash or rinse it to remove all the paper. You won't have to pick out paper from each seam anymore!
Another great way to remove Paper Solvy from seams is to moisten a cotton swap and run it along the seamlines. The Paper Solvy will release along the seams and you can easily lift it away from the work.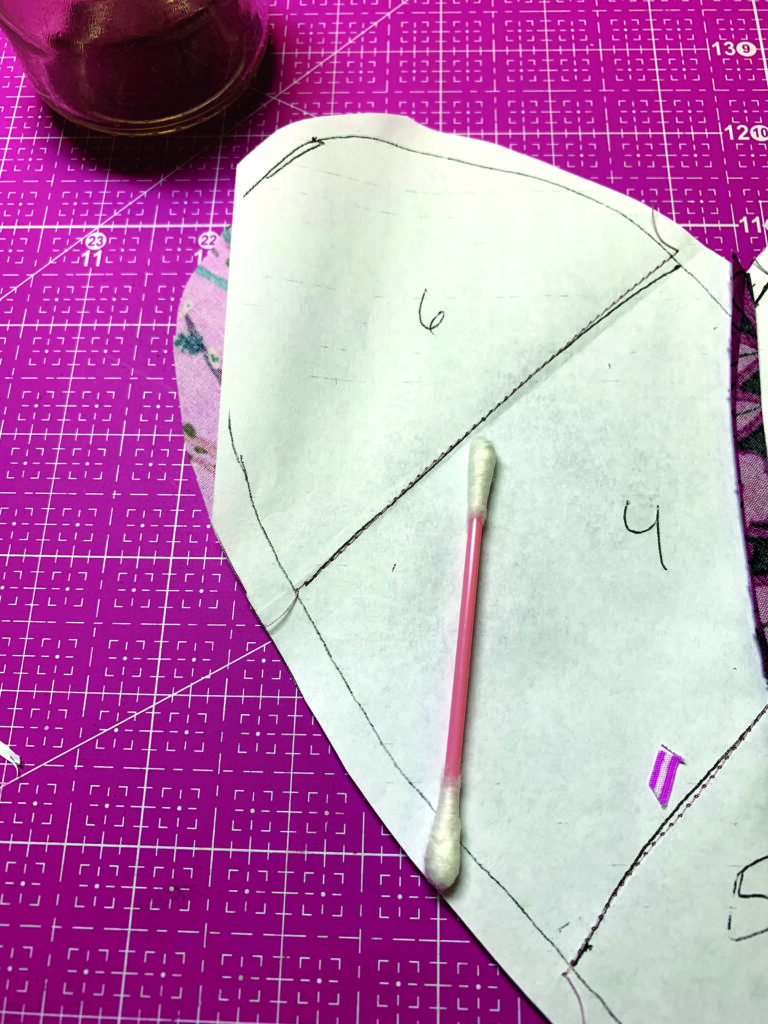 THREAD FOR PAPER PIECING
Sulky 50 wt. Cotton is a great thread choice for Paper Piecing. It is long-staple, high-quality thread that is lightweight enough to almost disappear when seams are pressed open or to one side. The tell-tale "bump" you sometimes see when piecing fabrics is almost nonexistent with this thread.
The 50 wt. Cotton Thread is also a great choice for quilting. However, with a fun block like this Easter Bunny and carrot, try Sulky 30 wt. Blendables® cotton thread instead. The thread is dyed randomly across the length so the colors change every 2 1/2″ to 5″. Choose the "Easter Eggs" color to go with the theme!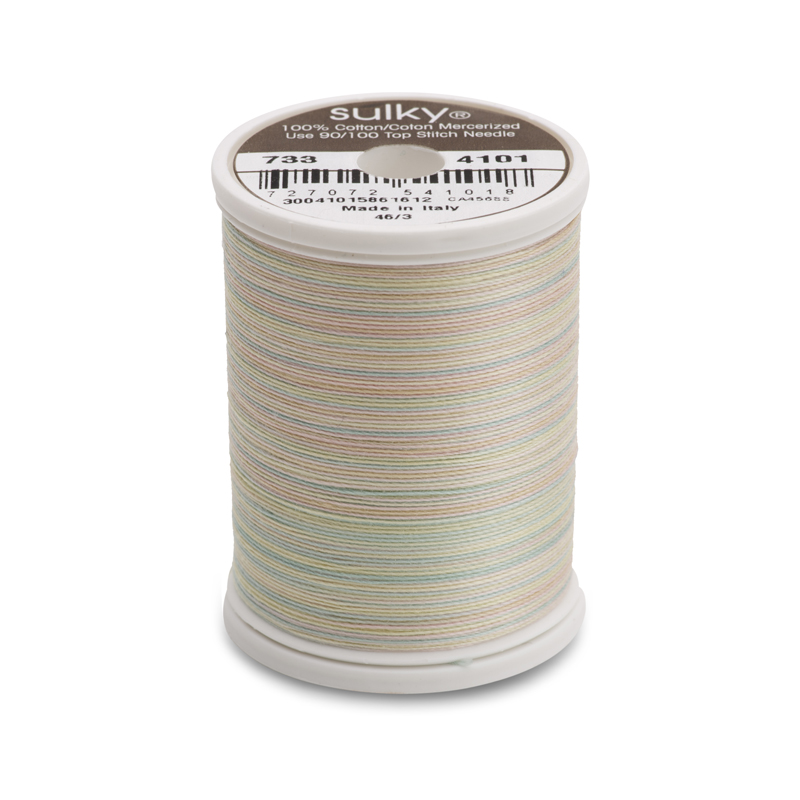 Before or after quilting, depending on the quilting you want to do, add some fun hand embroidery elements using Sulky 12 wt. Cotton Petites™ Thread. The 12 wt. thread is as heavy as two strands of traditional embroidery floss, making it great for handwork.
Cute backstitches to add eyes and eyelashes is an adorable addition to the Easter Bunny quilt block!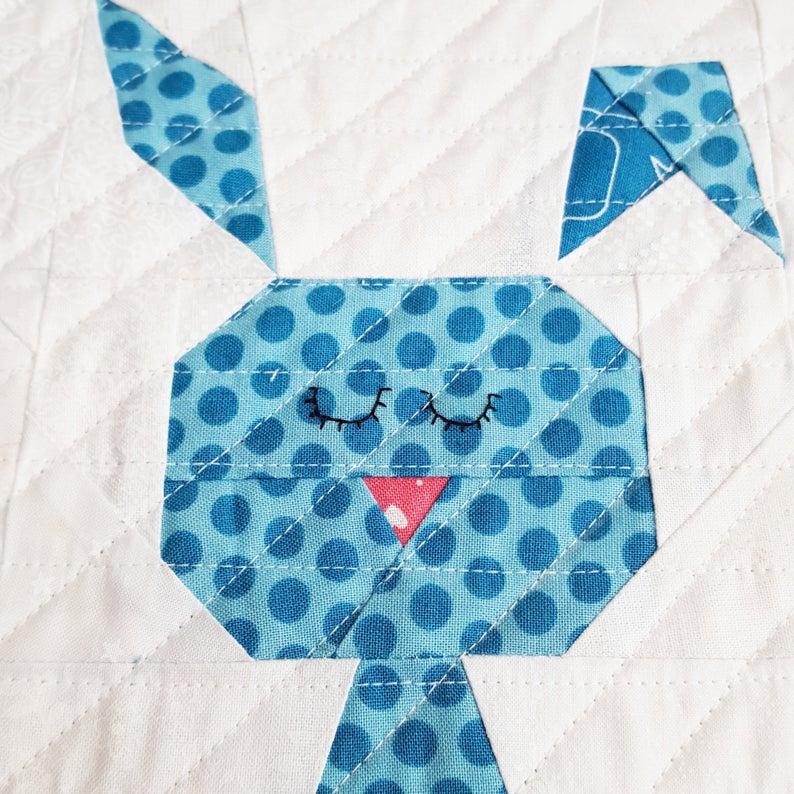 QUILT INSPIRATION
Sugaridoo shows this cute quilt design that features more animals and their toys. Grab these additional block patterns from her Etsy site, or duplicate the Funny Bunny to create an Easter-centric quilt.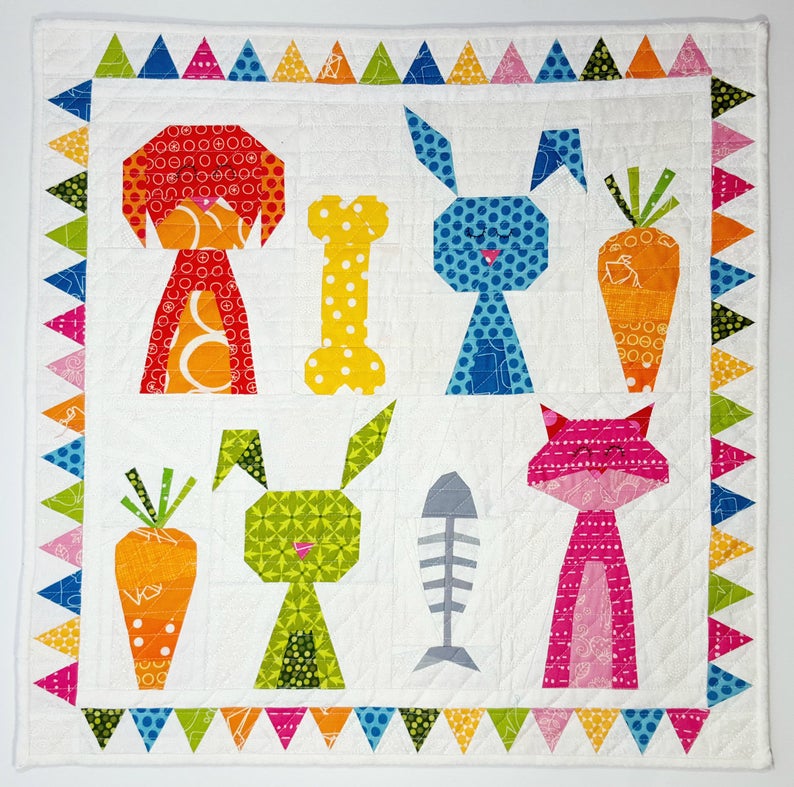 The featured pattern is part of a larger ebook with lots more inspiration for adding the Bunny quilt block to a bigger quilt that features more fun blocks.