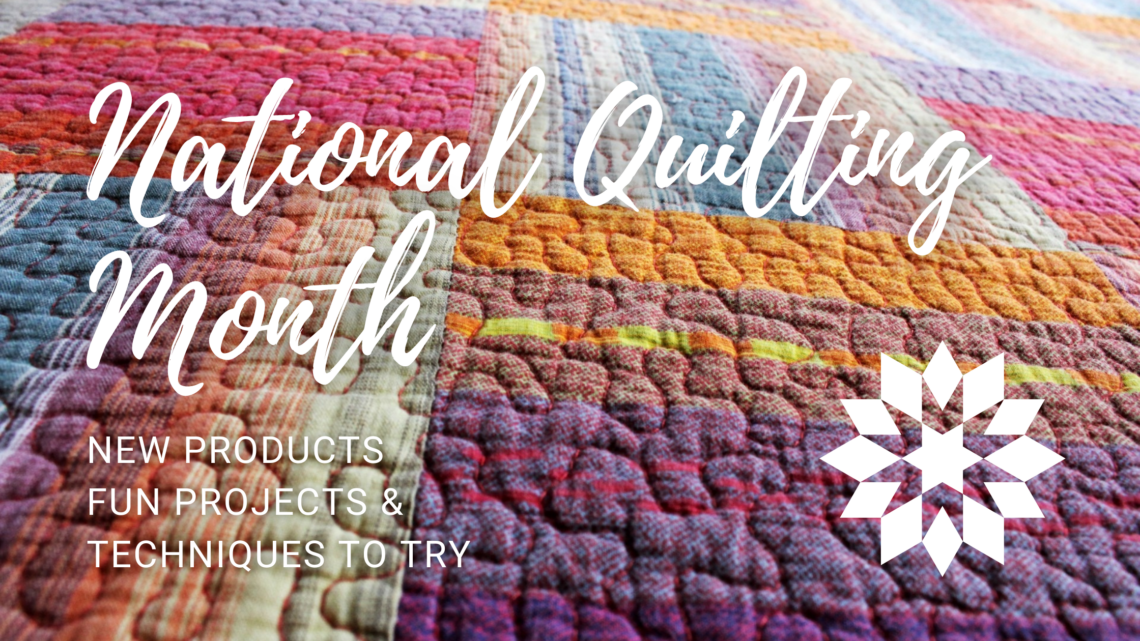 National Quilting Month – Products, Projects & More!
It's National Quilting Month!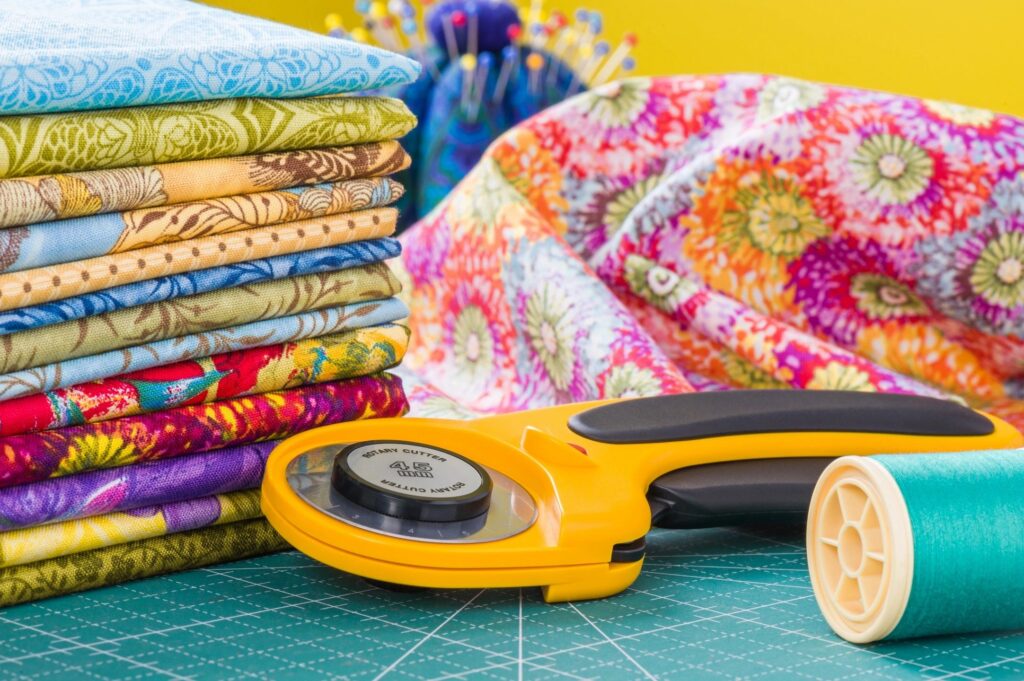 Calling all quilters! Whether you like quilting, meaning piecing, stitching, quilting or binding (we consider all of those things "quilting" though some may disagree!), you'll love what we have planned for National Quilting Month! From the Absolute Beginner to the I've Done It All-er, there's something for everyone to learn and enjoy at sulky.com.
Absolute Beginner
To begin a journey into the quilting world, you don't necessarily need a sewing machine; although, it does make life easier. Quilting can certainly be done all by hand, from piecing to quilting to binding. Let's concentrate on using a sewing machine though, and keep in mind that the same techniques can be achieved by hand, if you have the time and patience to do so.
When creating your sewing space, make sure you have ample room around the sewing machine to support the size of the quilt you're making. You don't want the quilt top to hang off of the table during stitching.
You'll need room for a cutting surface, sewing surface and pressing surface or ironing board.
Choose a comfy chair. If the chair has wheels to easily move from the sewing space to the cutting space to the ironing board, that's even better!
If working in tight corners, there are a few handy tools that help you switch from cutting to pressing to sewing a little easier. Grab a cutting mat that has a pressing surface on the opposite side so you simply turn it over to press your finished seams.
Supplies
At Sulky, we put together a Beginner Quilting Kit that includes a bunch of handy supplies you'll love for your journey into the quilting world.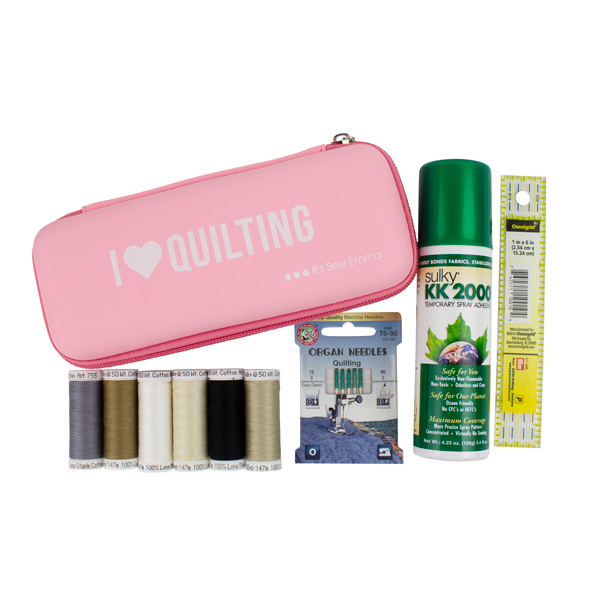 The kit includes 6 snap spools (NEW!) of Sulky 50 wt. Cotton thread in neutral colors; an eco-pack of Organ Quilting needles in assorted sizes; a small clear ruler that's great for a lot of techniques; and a fun pouch to store a rotary cutter, small snips, thread spools or a can of included Sulky KK 2000™ Temporary Spray Adhesive.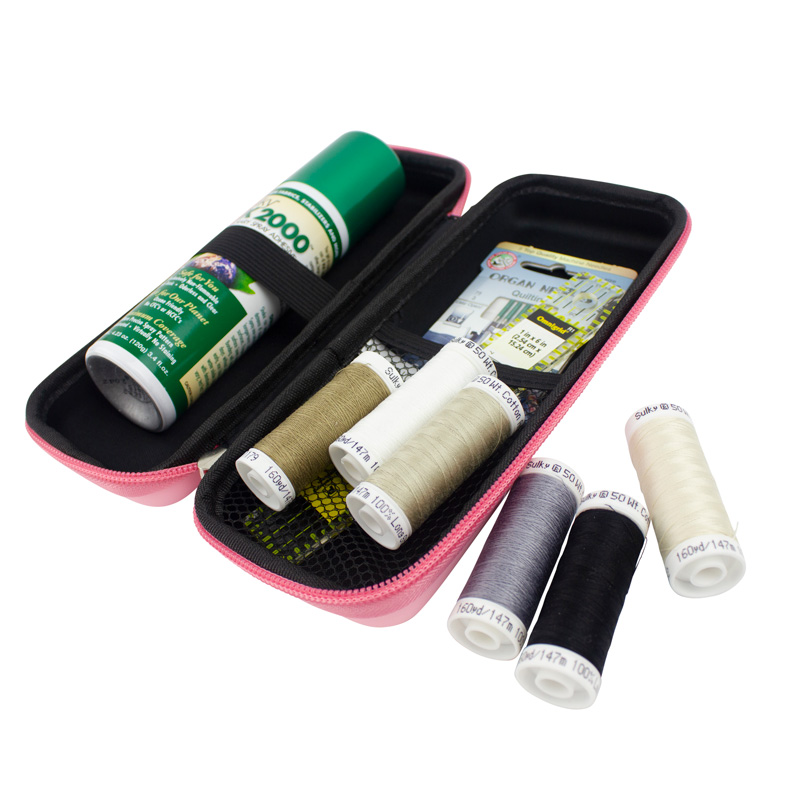 The kit is only $39.99 (price if items purchased separately is $54.09!). Grab yours while supplies last!
Middle of the Roadster
Maybe you've created a couple of quilts or quilty projects, such as table runners or wall hangings but want to expand your skills. Look to our Education Platform and browse our quilt-related Legacy Webinars for FREE instruction from quilting experts.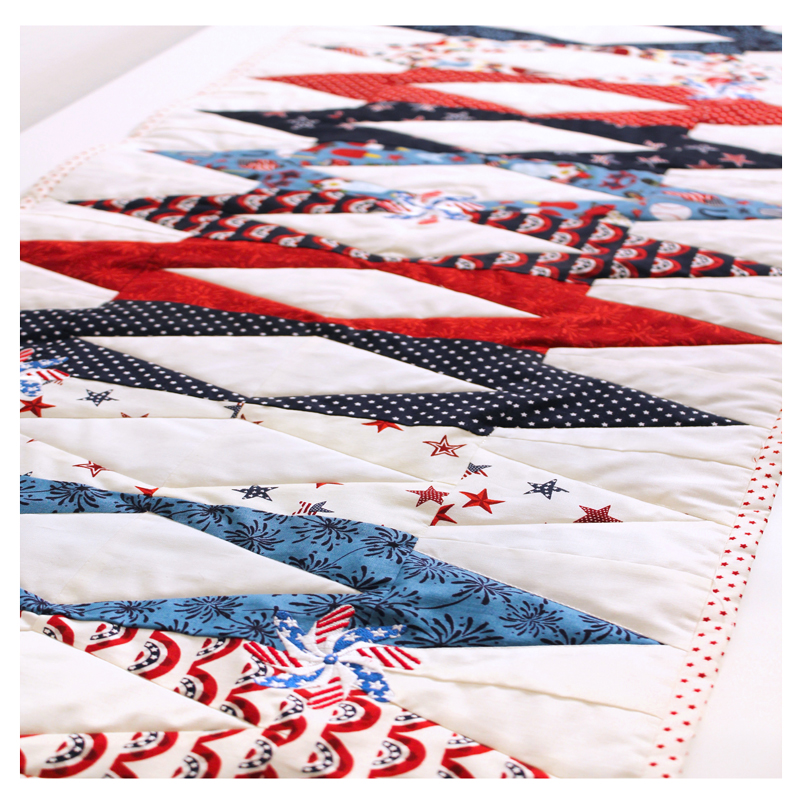 The Patriotic PInnacle Table Runner Webinar teaches you how to use specialty rulers to achieve unique block shapes. Plus, you'll learn how to hand quilt using Sulky 12 wt. Cotton Thread or machine quilt using Sulky Invisible Thread. The addition of machine embroidery motifs is completely optional, but adds another level of personalization to the project. Grab a kit for the table runner and get a head start on your July 4 décor.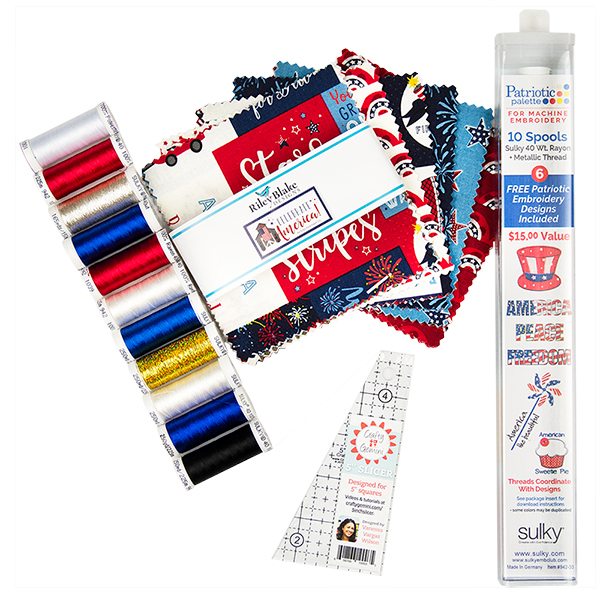 I've Done it All-er
If you're a quilting expert and have truly done it all, try incorporating stabilizers into your quilting process. You'll be amazed at the stitching quality and longevity you can extend with the use of stabilizer! We've bundled a few of our favorite stabilizers to use in quilting. Meet the Quilter's Stabilizer Bundle: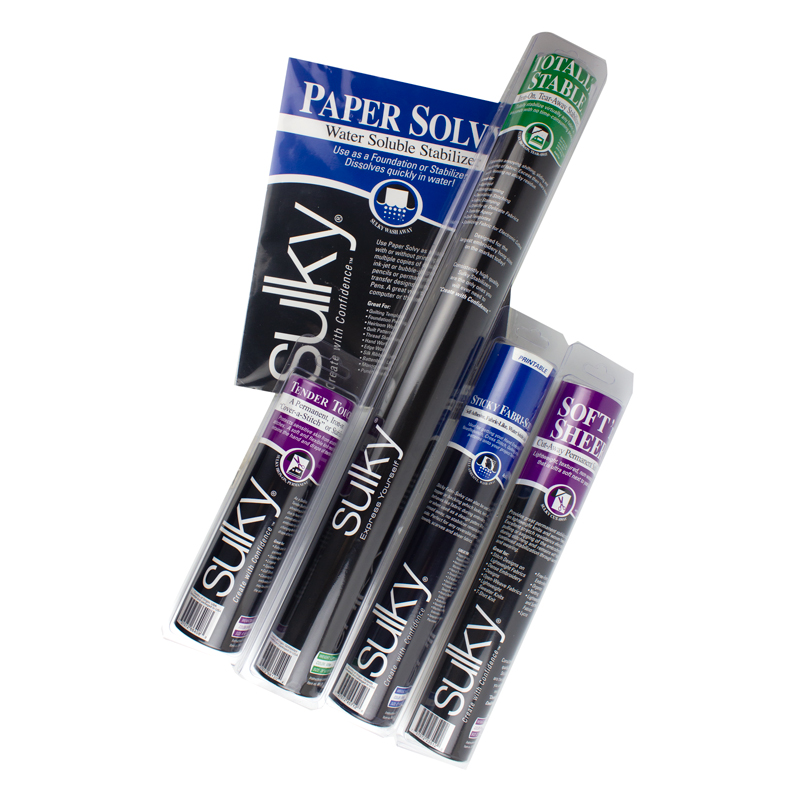 The Quilter's Stabilizer Bundle is perfect for all sorts of quilting applications. Many quilters use stabilizers to achieve a professional finish and provide a sturdy foundation for various techniques. Stabilizer helps add thread count to lightweight fabrics without altering the drape or hand, and more. This bundle will help you create pucker-free appliqué, achieve straight stitches and tame slippery fabrics.
Kit Includes:
Soft 'n Sheer (12″ x 11 yd roll),
Tender Touch (8″ x 9 yd roll)
Sticky Fabri-Solvy (12″ x 6 yd roll)
Totally Stable (20″ x 5 yd. roll)
Paper Solvy (12 sheets – 8.5″ x 11″)
To learn the ends and outs of what to use, read our blog post on Using Stabilizers for Quilting to get started. Also, bookmark our Stabilizer Selector Tool to find the correct combination of backing and topping for the specific techniques and fabrics you're using.