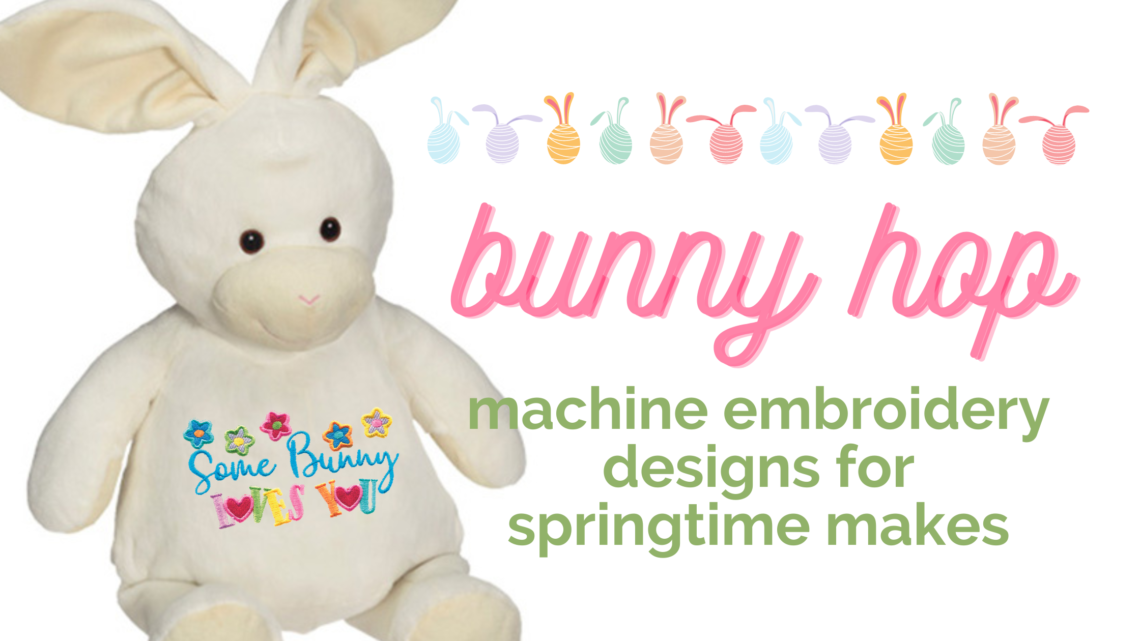 Easter Bunny Machine Embroidery Collection
Easter Bunny Machine Embroidery Collection – new at Sulky!
Our new Easter Bunny machine embroidery collection is called "Bunny Hop," and it's perfect for Easter, spring and sweet embellishments in your must-make queue this time of year.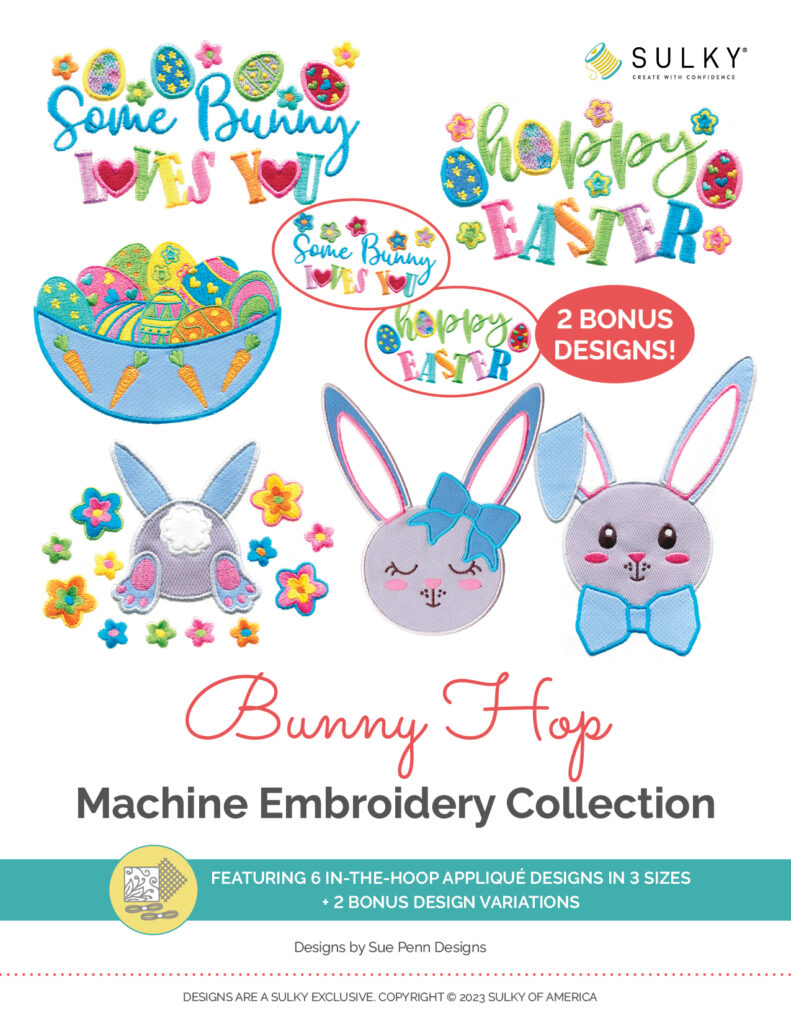 The Bunny Hop machine embroidery design collection includes six appliqué embroidery designs and two bonus designs for different options. Each featured appliqué is done in Sulky Felty™ and/or faux fur for texture and dimension. All of the appliqué is done in the hoop for ultimate accuracy and ease. Be sure to use Sulky Solvy® as a topper over the faux fur to ensure the beautiful threads sit proudly atop the fabric surface.
Grab an Easter Bucket Blank and embroider one of the "Hoppy Easter" design variations on the front. Gift it to a little one before the Easter Bunny comes.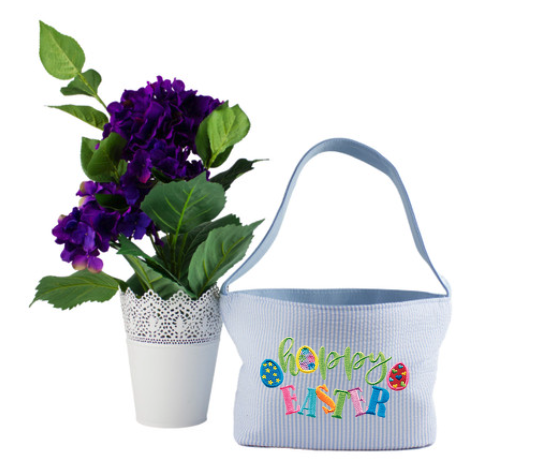 Or display the bucket blank in your home, with the "Bowl of Easter Eggs" design embroidered on the front.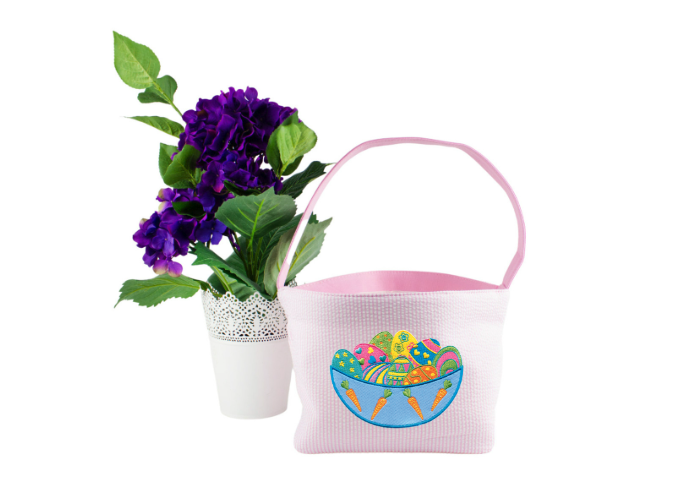 Embroider the "Bunny Gal" or "Bunny Gent" design onto a onesie or daygown for a precious newborn. Apply Tender Touch™ Stabilizer to the wrong side after embroidery is complete, to protect baby's skin from scratchy stitches.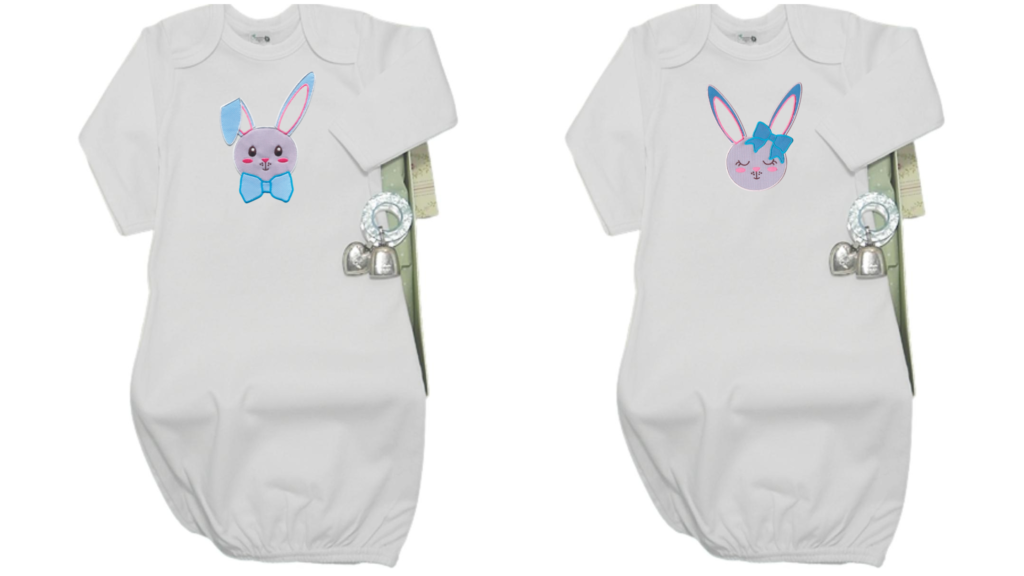 Showcase the "Some Bunny Loves You" design on a Bunny Embroider Buddy and further personalize the stuffy with a name or monogram for someone special.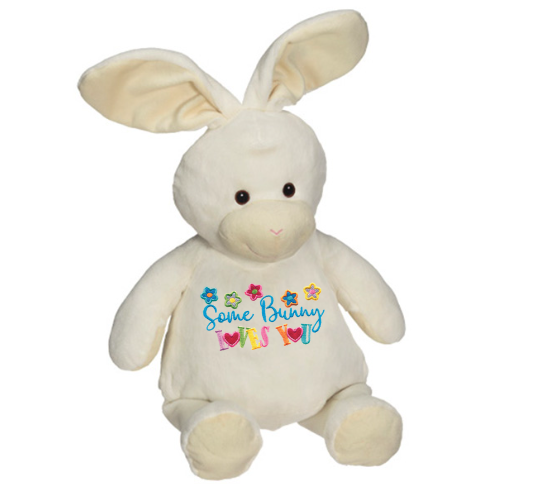 DESIGN DETAILS
The Bunny Hop Collection includes 8 designs in three sizes each. Six designs are also sold separately and delivered with three size variations. The "Hoppy Easter" and "Some Bunny Loves You" include two design variations, both in three sizes.
The Bunny Hop Machine Embroidery Palette comes with all of the designs in three sizes, PLUS 10 spools of Sulky 40 wt. Rayon Thread.
FEATURED THREAD COLORS
942-1023 – Yellow
942-1065 – Orange Yellow
942-1515 – Rosebud
942-1080 – Orchid
942-1288 – Aqua
942-1510 – Lime Green
942-1095 – Turquoise
942-1327 – Dk Whisper Gray
942-1328 – Nickel Gray
942-1005 – Black
Let us know what you'll create using this new Easter bunny embroidery collection!