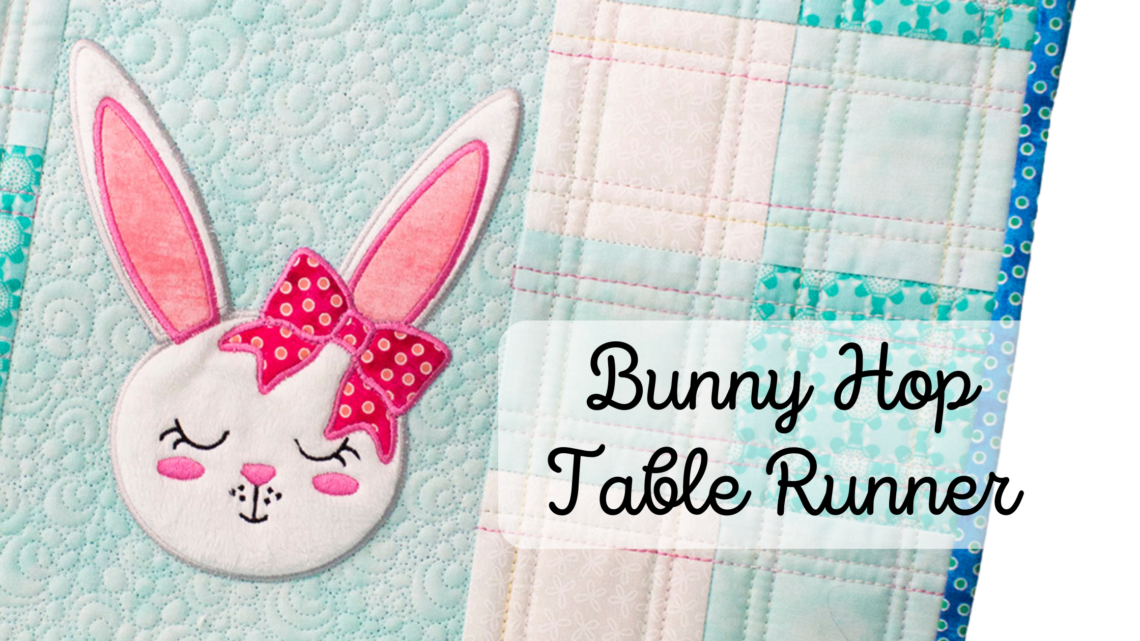 Easter Table Runner to Embroider & Quilt
Easter Table Runner – Bunny Hop
designed by Cherry Guidry of Cherry Blossoms Quilting
Stitch a springy table runner for your Easter festivities. This project features several in-the-hoop appliqué embroidery designs to bring texture and dimension to the table runner. Choose Sulky Felty or a plush minkee fabric for the bunny bodies to create a fun effect.
EASTER TABLE RUNNER SUPPLIES
PATTERN DETAILS
This free pattern does not include the embroidery designs. Choose a selection from the Sulky Bunny Hop collection or designs of your choice to feature on the table runner.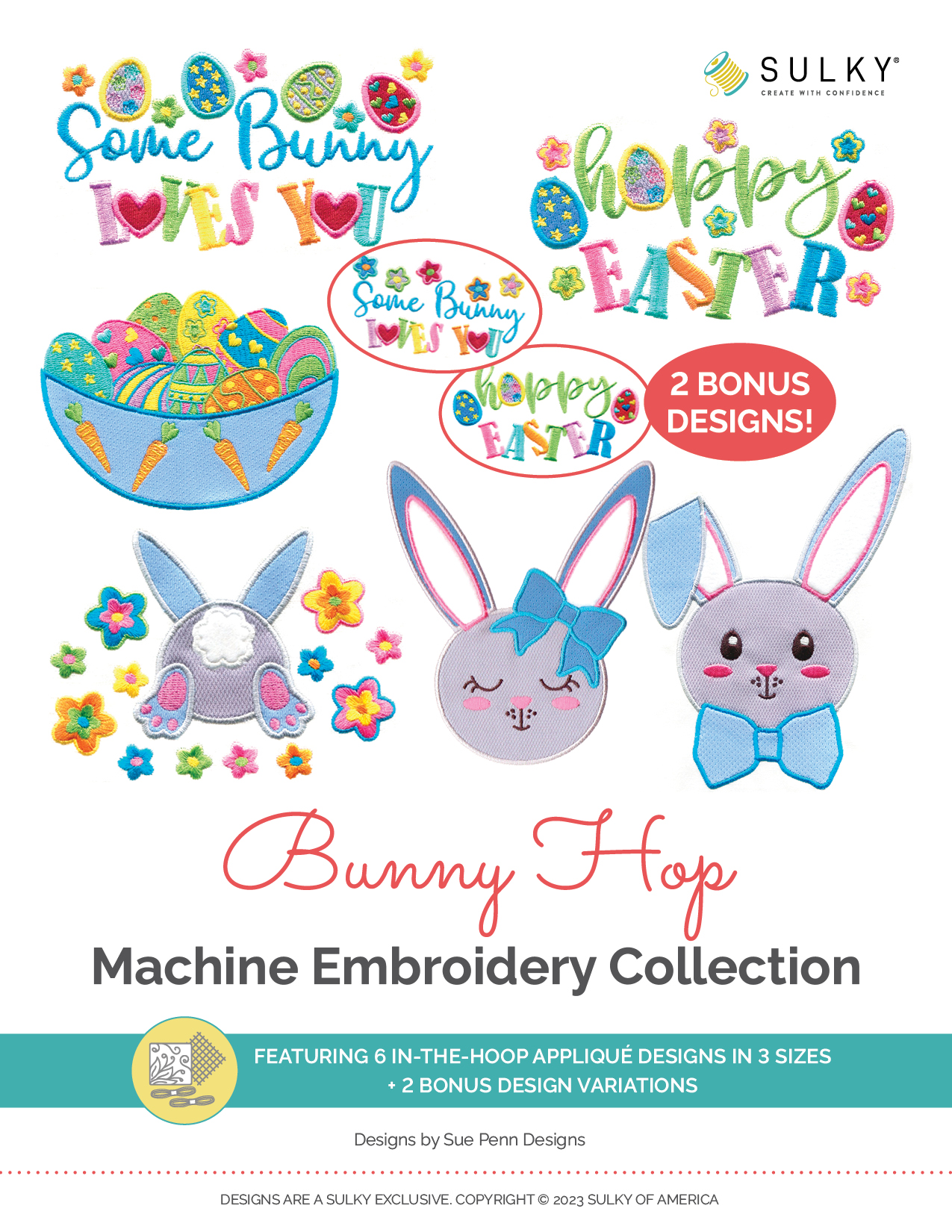 The pattern does provide embroidery instructions for appliqués done in the hoop. Cheery uses a plush fabric for the bunnies to add fun texture and dimension. Consequently, Sulky Solvy is needed as a topper for the fabrics before the facial details are added. If not using appliqué designs, or plush fabrics, Solvy isn't needed for the project.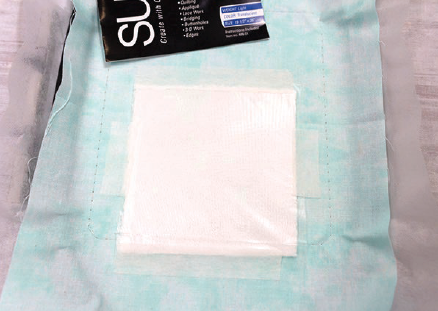 QUILTING OPTIONS
The sample was first stitched in the ditch with Sulky 60 Wt. PolyLite Thread.
Then, the Easter table runner was embellished with horizontal and vertical lines on either side of the blocks using 12 wt Blendables Cotton Petites Thread. The Easter Eggs color is the perfect accompanament to this project. If using this heavyweight thread, pair it with the lighter 60 wt. Thread in the bobbin and lengthen the stitch length to 3.5mm or 4.0mm for a big-stitch look.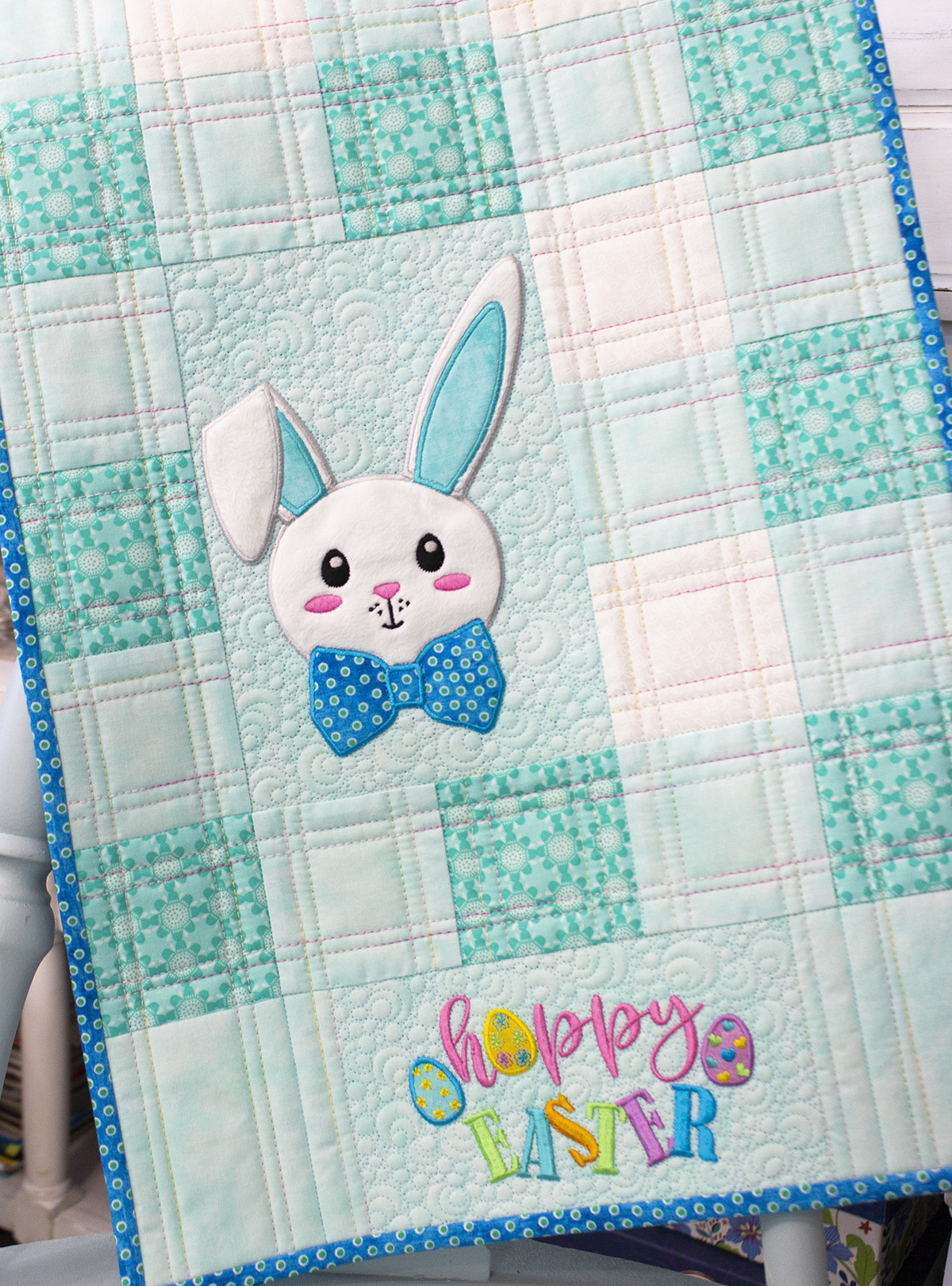 Finally, the table runner was finished with small free-motion stitching in the background of the embroidered blocks.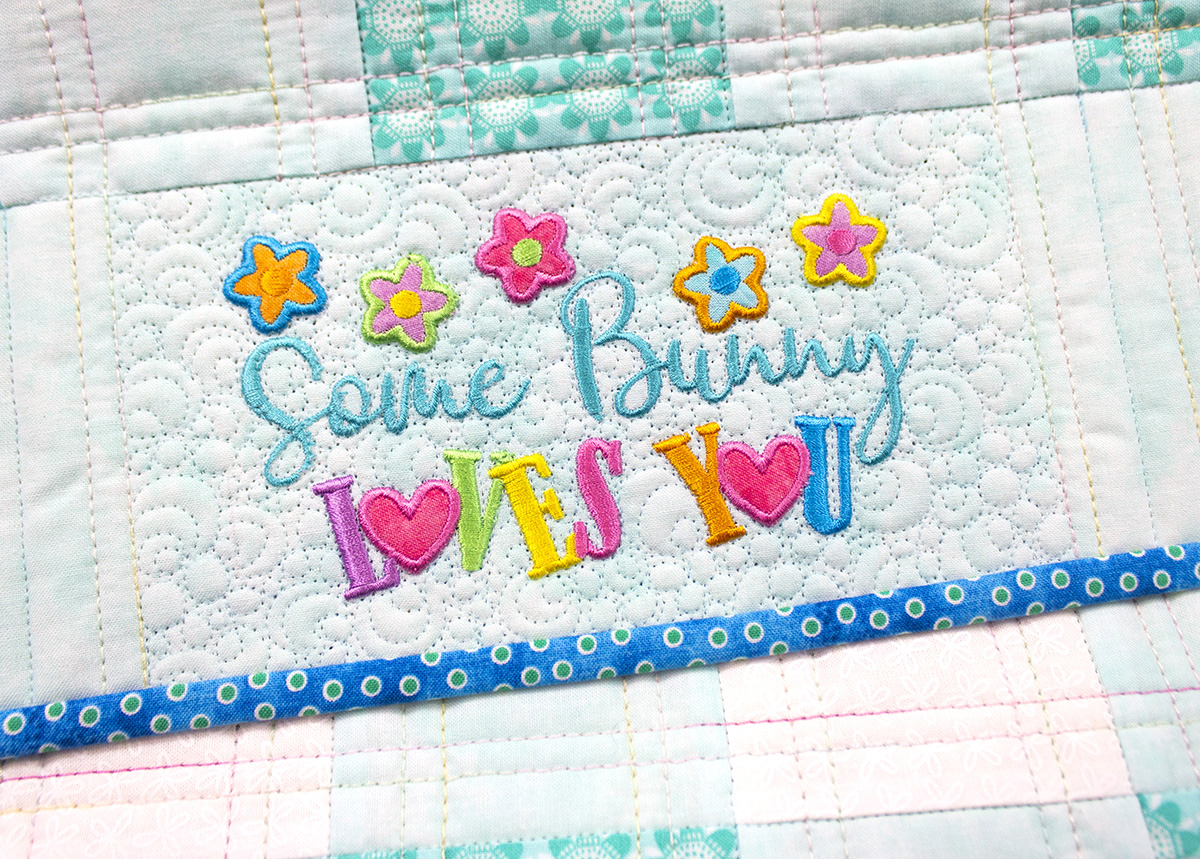 Do all or some of the suggested quilting for your sample, using different thread weight to create different effects, dimension and interest. Enjoy your Easter table runner!