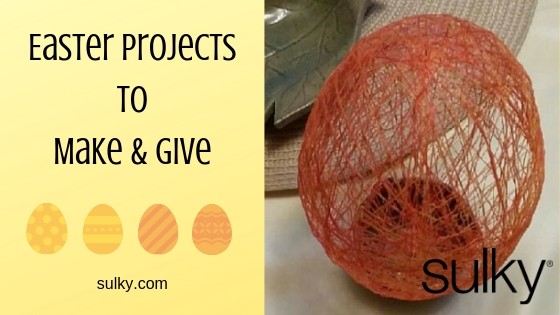 Easter Sewing Projects to Make & Give
Bring on Spring with fun and festive Easter sewing projects!
Need Easter sewing projects? Easter is later this year, giving us more time to create handmade gifts, decor and wearables. Here are a few ideas to get your creative juices flowing.
1. In-the-Hoop Scissor Case
This design is completely free and comes with instructions for both sizes from the digitizers themselves in our free webinar download. Sulky 40 Wt. Rayon Thread really makes this case shine – kits are available, too and come with all you need to make both sizes!  Fill it with some Easter grass and a little gift for a friend or little one.  Not just for scissors, the case can also hold pencils, paintbrushes and makeup!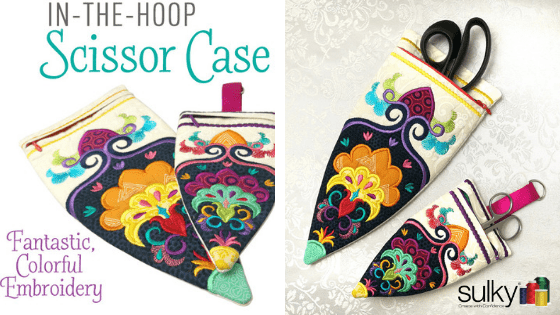 2. In-the-Hoop Egg Holder
This adorable project is super quick to make and requires only a few felt scraps. Find the details here.
3. Thread Eggs
These easy-to-make eggs are made entirely of Sulky 12 Wt. Cotton Thread!  Use the Easter Eggs 12 Wt. Cotton Blendables Thread color for a unique look.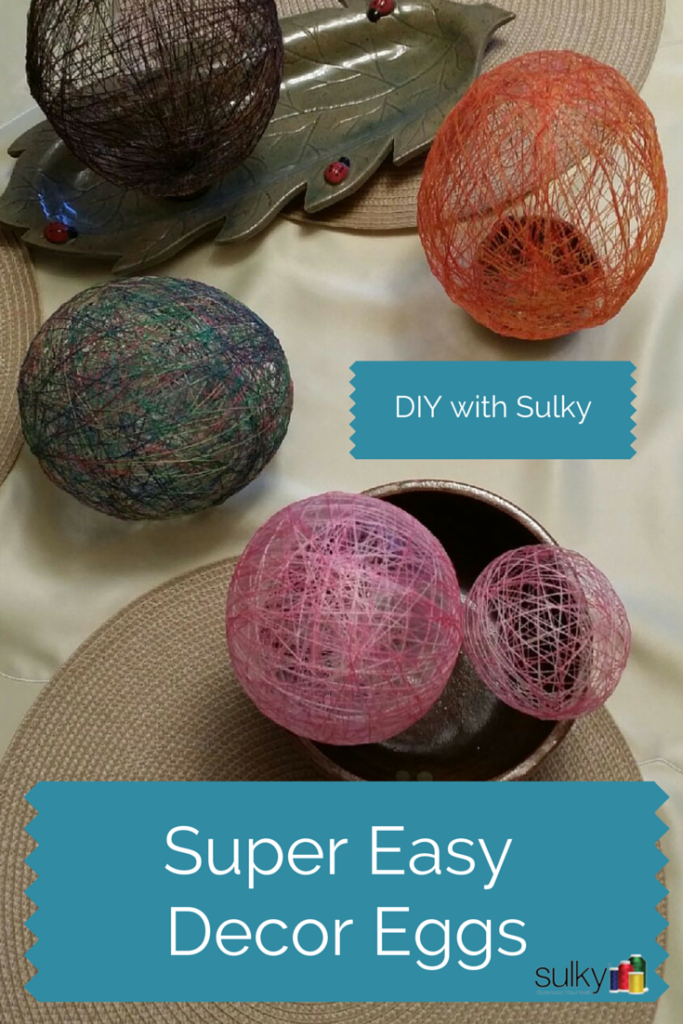 4. Free-Motion Easter Basket
Download the templates needed for this Easter Egg Basket design and exercise your free-motion skills. Put this on table linens, girl's dress or quilt!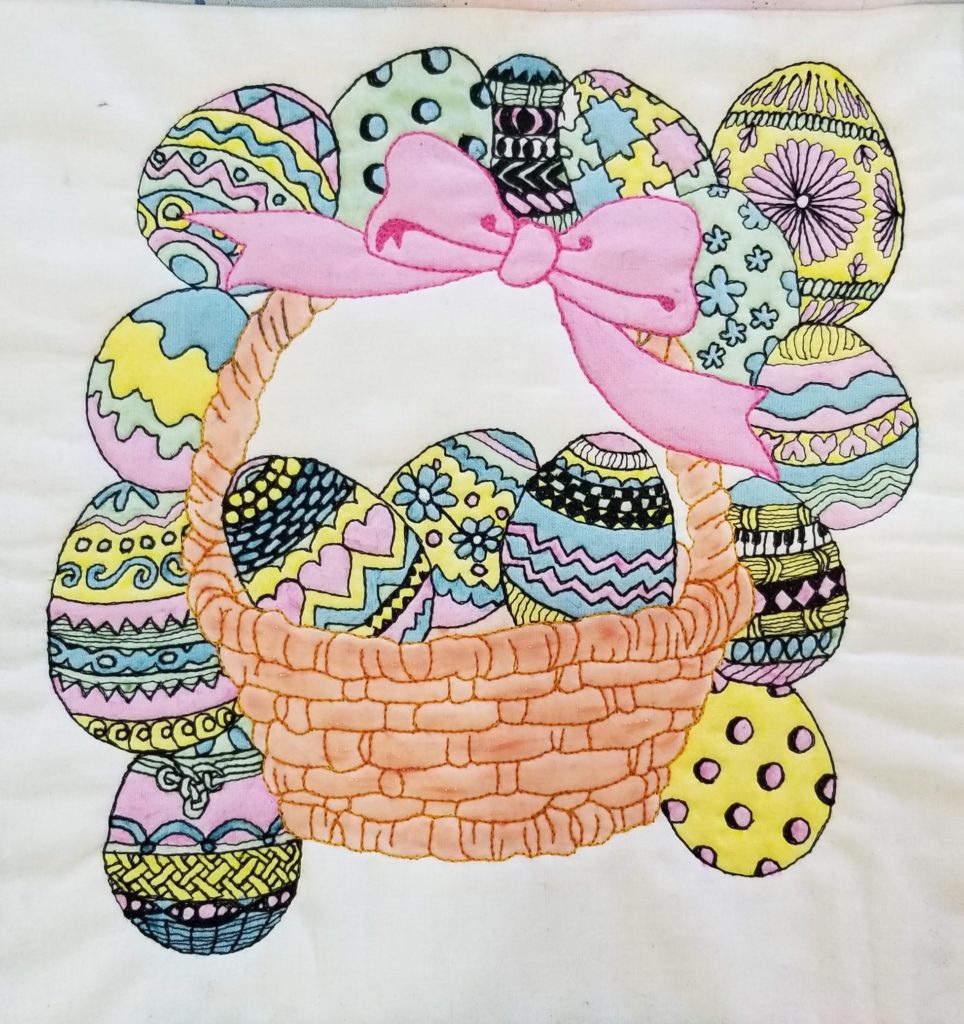 5. Easter Machine Embroidery
Download this free design to jazz up your Easter sewing projects, such as: linens, decorative towels and more!