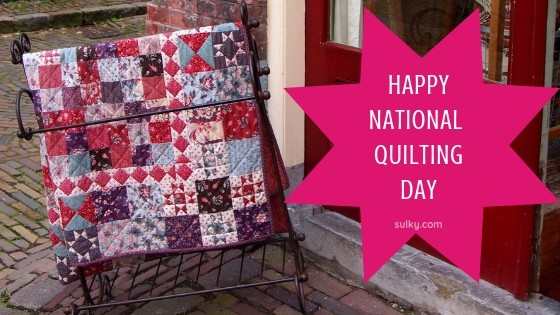 National Quilting Day + free quilt pattern & embroidery design
Happy National Quilting Day!
I hope you're inspired on this National Quilting Day to find a free quilt pattern you love and start a new project.
Quilt Beginnings
If you're new to quilting, we have a ton of resources for you. The best advice I can give is to simply START. Look for inspiring designs that are simple to make, require minimal fabric investment, and get stitching. Start small with a lap-sized quilt (another free quilt pattern) using a craft batting. Or make one block and turn it into a pot holder or coaster.
After piecing the top, layer it with batting and a backing fabric that's large enough to not have to piece together. Quilt the blocks in the ditch of the seams, rather than trying to get fancy with more advanced quilting techniques. Use invisible thread for quilting, so if you veer outside the lines no one will notice.
Bind the finished quilt or block using pre-made binding to make quick work of it. Or, bind the quilt by wrapping the backing fabric around toward the front, double-folding it to conceal the raw edges and mitering the corners with a simple fold. KK 2000 is your friend here–and allows you to secure the folds as you work!
Free Quilt Patterns
If you're a more experienced quilter, check out this I Heart You free quilt pattern made with varying lengths of fabric strips.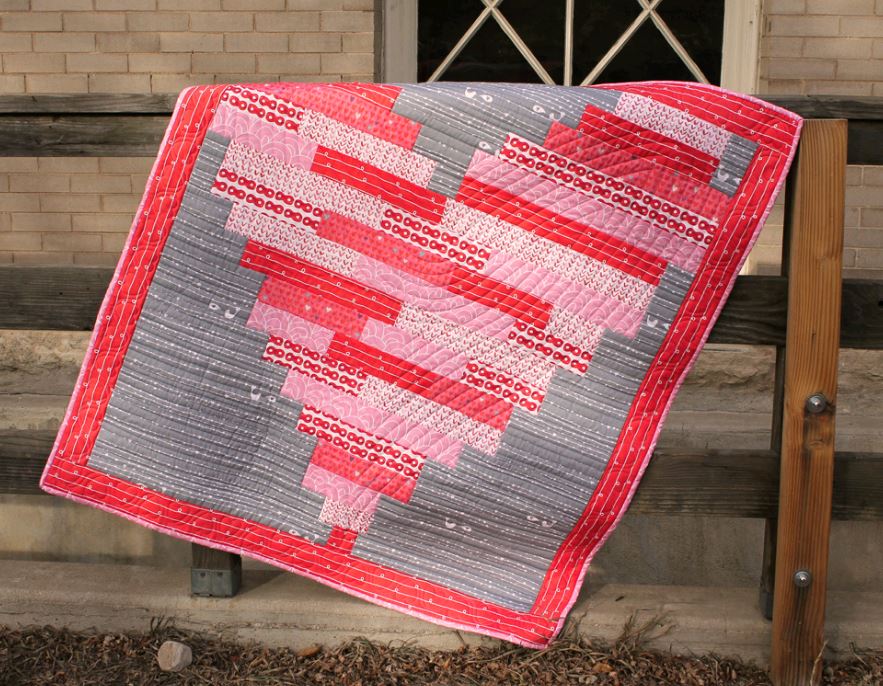 The free quilt pattern was designed for a "confident beginner," so once you have the layout placed on a large flat work surface, it's a matter of piecing the short edges until the heart shape forms.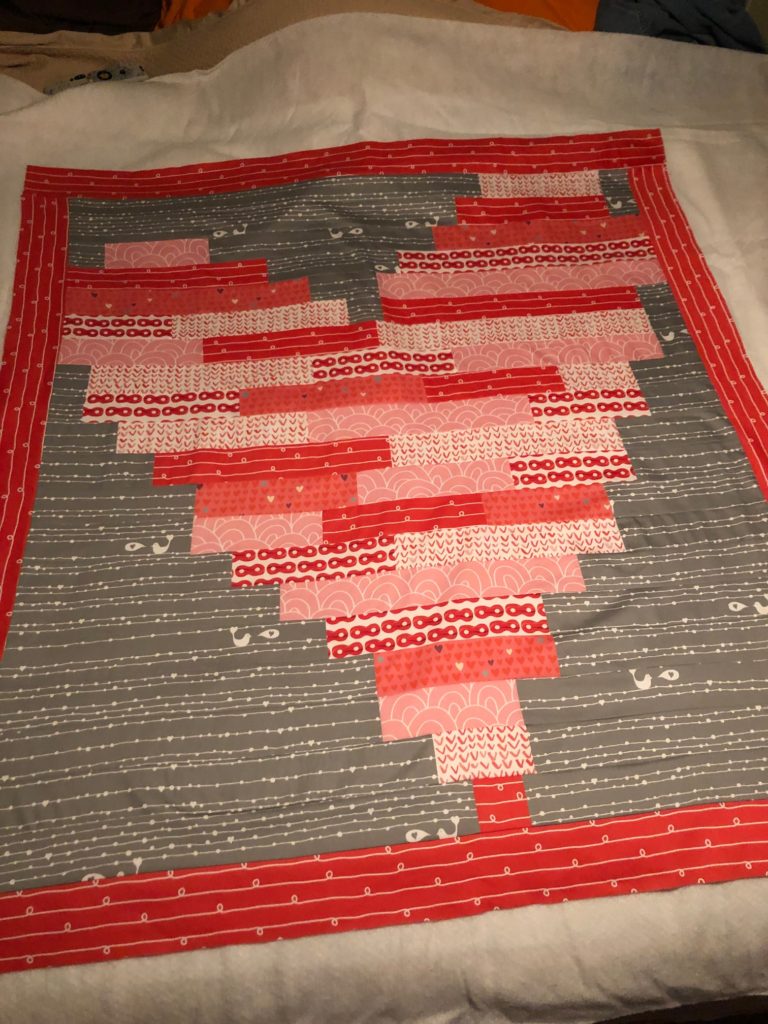 To make your quilt extra special and add a personal touch, make a quilt label. If you don't have an embroidery machine to personalize the label, use a permanent fabric marker to sign and date the label. If compiling blocks from a bunch of friends into one quilt, have each person sign the label in a different color for a fun keepsake.
Quilting Threads
What thread to use for quilting? Many people think you should use cotton thread with cotton fabrics, and they never deviate from this rule. But others believe that rayon and polyester offer a sheen and luxurious quality to quilts that can't be beat.
Try Sulky 50 Wt. Cotton + Steel Thread for piecing and quilting. The all-purpose weight is lustrous and smooth, the highest quality thread you can come by and results in little to no lint when used for quilting.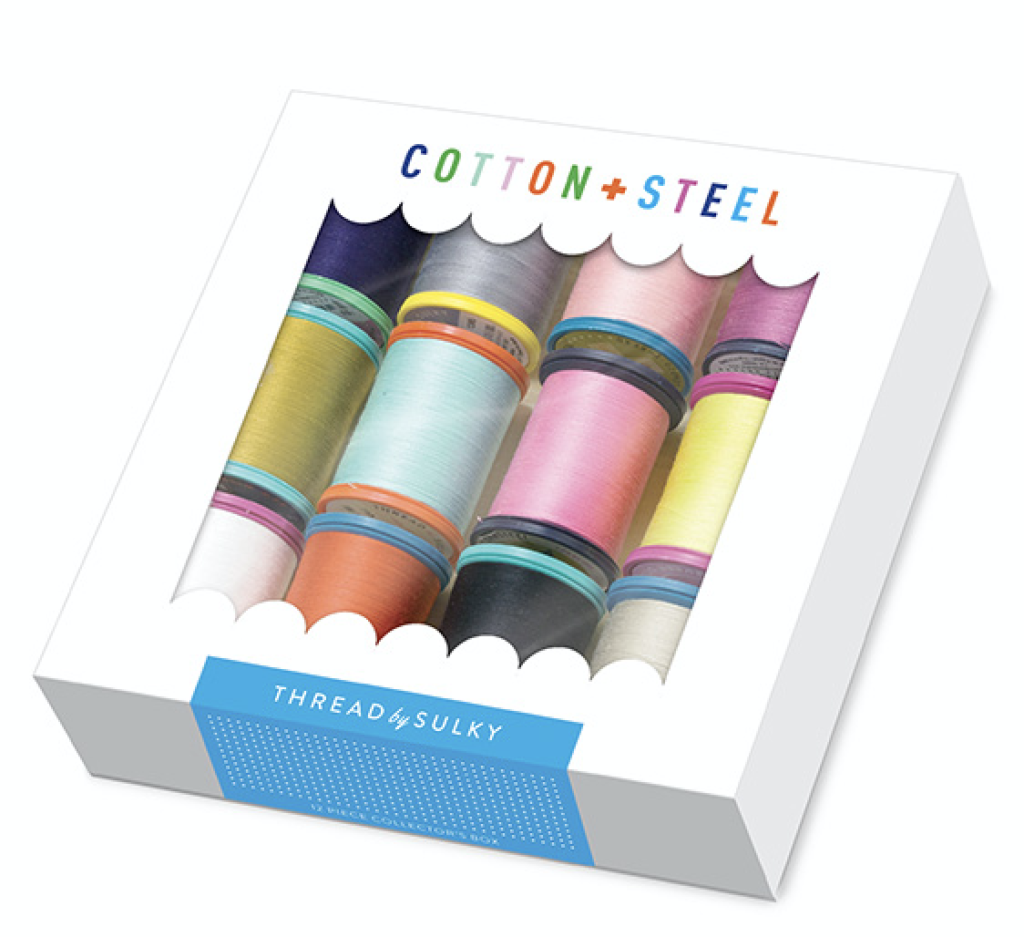 To really call attention to the quilting, try rayon–especially if you're incorporating machine embroidery into the quilt, too!
Be sure to keep tuning into the blog for more of our Quilt Block Party posts–there are many more designers to come in this month devoted to quilts and quilt making.