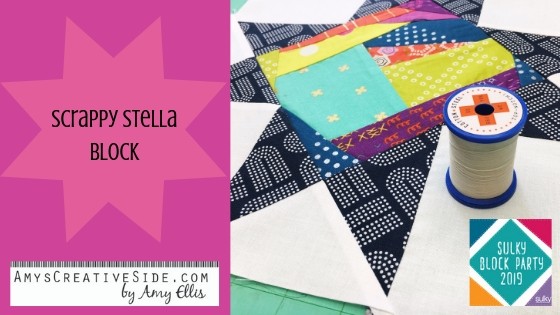 Scrappy Quilt Block by Amy Ellis
Amy Ellis shares her tutorial for the Scrappy Quilt Block in today's Sulky Block Party installment.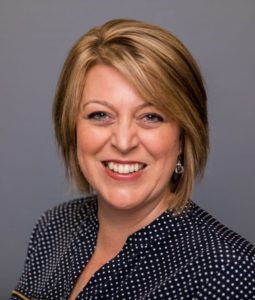 About Amy
Amy Ellis is an author, designer, quiltmaker, co-founder of Curated Quilts, and host of #IGQuiltFest on Instagram.  Her books include Modern Basics, Modern Basics II, Modern Neutrals, Think Big! and Modern Heritage Quilts. She blogs at AmysCreativeSide.com and is always busy with a new project.
instagram.com/amyscreativeside
Scrappy Quilt Block
Learn how to make Amy's Scrappy Stella Quilt Block for a new twist on an old favorite!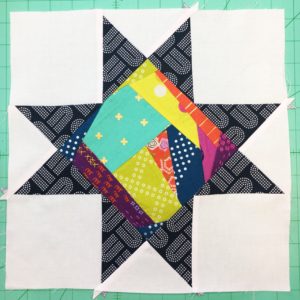 From Amy:
I love taking a recognizable block and updating it with a twist, like made-fabric instead of using a single fabric in the center of this block. Giving scrap fabrics a purpose is always fun! This scrappy quilt block is made with several colors or fabric that don't seem to coordinate but do. Mix and match fabrics in your stash to come up with a pleasing arrangement.
To begin, collect scraps to be sewn together for the center of the scrappy quilt block, a dark fabric for the points, and a background fabric.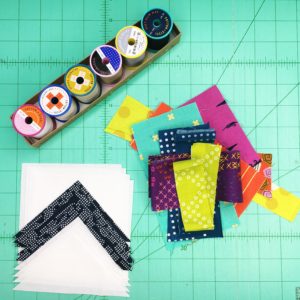 From the dark fabric, cut:
2 squares, 5 1/4" x 5 1/4" and cut on the diagonal twice to yield 8 quarter triangles.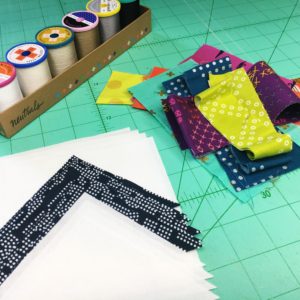 From the background fabric, cut:
1 square, 5 1/4" x 5 1/4" and cut on the diagonal twice to yield 4 quarter triangles
4 squares, 4 1/2" x 4 1/2"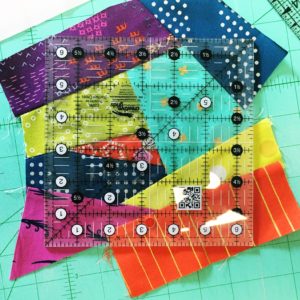 I used 50wt Sulky thread in color 1082 – I love the way the thread blends into all of the colors in my block, and the weight is my favorite, as it keeps extra bulk out of my seams.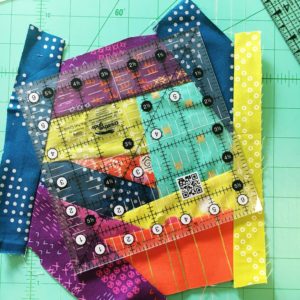 Sew the scraps together to create the center square. Aiming for 6 1/2" overall as you work. Trim away excess seam allowances and continue to make the fabric large enough for the center square. Trim to 6 1/4" x 6 1/4".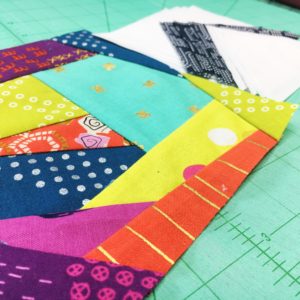 Scrappy Quilt Block Layout
Lay out the block pieces as shown, using all the squares and triangles cut earlier to surround the center square. The block will sew together on the diagonal. First sew the triangles together on the long sides above and below the center square. Press the seam allowance toward the dark fabric.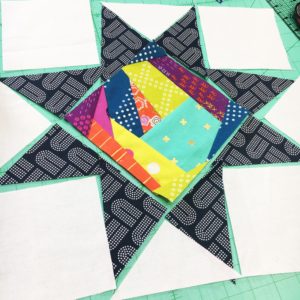 Next, sew the triangle units to either side of the square, starting at the square edge, and sewing toward the triangle point. Press toward the square after each addition.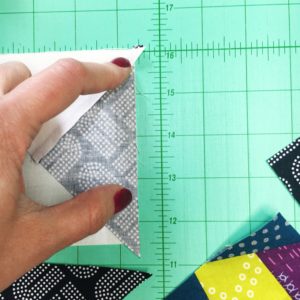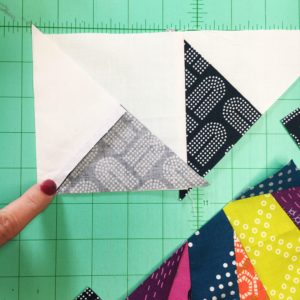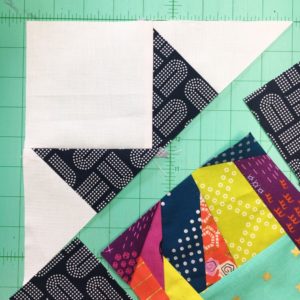 To sew the smaller points, center the triangle point on the square and sew the length. Then press the seam allowance toward the triangle and repeat on the adjacent side.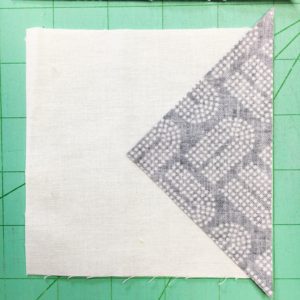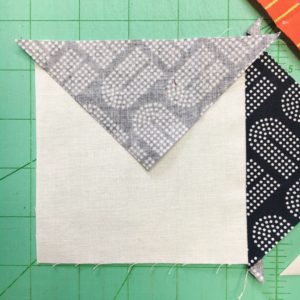 Sew the points to opposite sides of the center square, and press the seam allowances away from the center.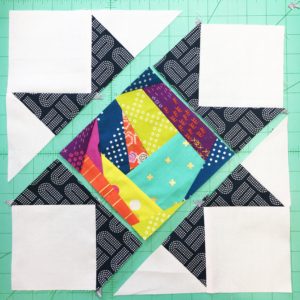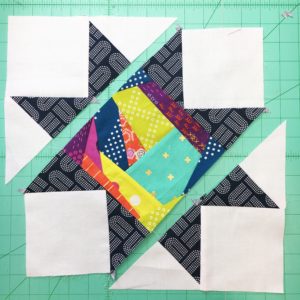 Pin and sew the remaining sides to the center unit to complete the block. Then press the seam allowances away from the center.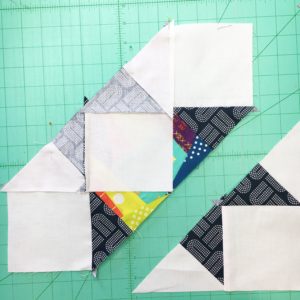 Sulky Cotton + Steel thread Neutrals were perfect for this block!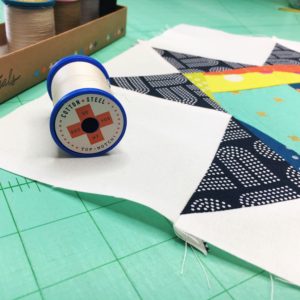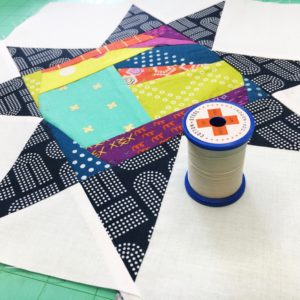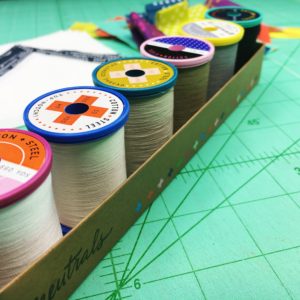 Finished Scrappy Quilt Block