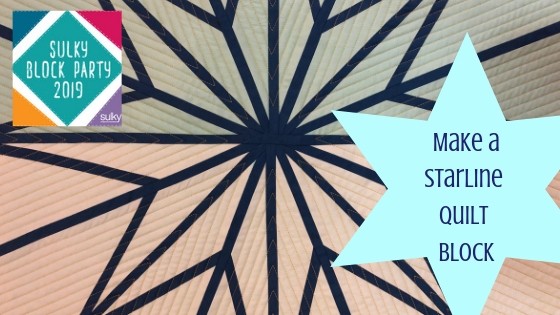 Starline Quilt Block – Jacquie Gehring
Starline Quilt Block
Create this Starline Quilt Block and use heavyweight thread so the quilting really pops. Combine the blocks into a starburst for a truly striking work of art.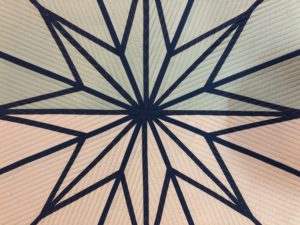 designed by Jacquie Gehring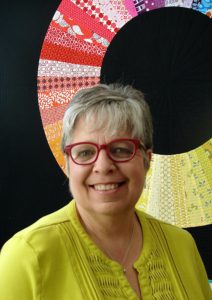 Jacquie is a passionate modern quilt designer, maker and teacher. She is known for her innovative designs, striking message quilts and unique style. Jacquie co-authored Quilting Modern: Techniques and Projects for Improvisational Quilts and her book, Walk: Master Machine Quilting With Your Walking Foot is a comprehensive guide to all things walking foot quilting.  She is a leader in and advocate for the modern quilting movement. The International Association of Creative Arts Professionals named her Quilt Teacher of the Year for 2014. She lives in Kansas City with her husband Steve and her dog Sideways, and shares her quilting knowledge on her popular blog, Tallgrass Prairie Studio.
from Jacquie:
I am thrilled to participate in Sulky's Block Party to celebrate National Quilting Month.  I had no idea what I was going to make, but when Sulky asked I happened to be experimenting with lines and trying to stretch how I use one of my favorite techniques, slice forward, insert backwards.  SF/IB is a slice and insert technique that allows me to create blocks with precise lines with no matching.  Who doesn't love no matching?  I created my Starline block to test the blocks for a linear star quilt that I want to make for my family room.  I made the test block 30″ x 30″ so that it would make a nice class sample and so the final quilt will finish at 60″ x 60″.  
the Details
My Starline block is made up of four identical blocks and since they are symmetrical they can be rotated around the center to form the star. The diagram below shows the order for cutting and piecing.  I stacked four 15″ squares and cut them all at the same time. I sliced the lines in order from one to seven and then inserted 1″ strips from the last line cut (seven) in order back to one.  I pieced my block using Sulky 50 Wt. Cotton Thread, perfect for piecing. This technique require precision and accuracy in piecing, but I love the challenge!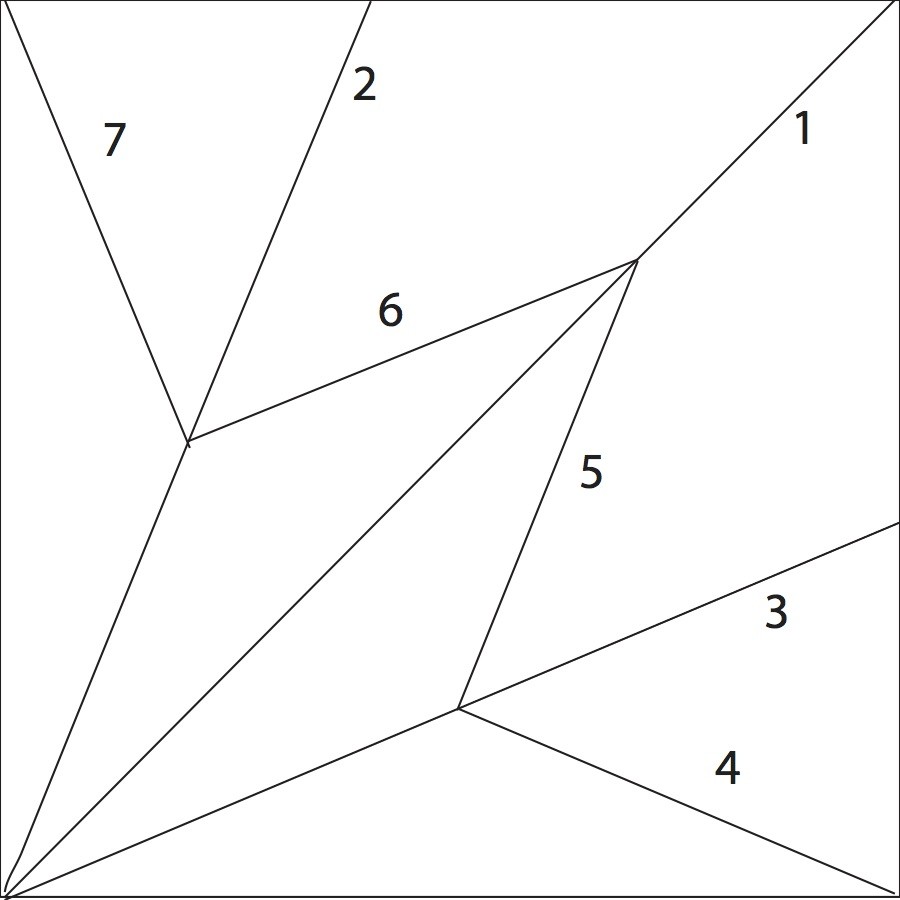 The block turned out great! The second photo shows the colors a little better.  I used two shades of aqua for the sample block. 
the Quilting
I decided to quilt the block since I plan to use a quilt-as-you-go method for the Starline quilt that will be composed of four Starline blocks.  I used a heavyweight thread, a beautiful Sulky 12 Wt. Cotton Thread with a Sulky 40 Wt. Rayon Thread in the bobbin.  With that combination I get great stitch quality and perfect tension.  The heavy 12 wt. thread gives the quilting stitches loads of presence on the quilt and look at that gorgeous chartreuse color!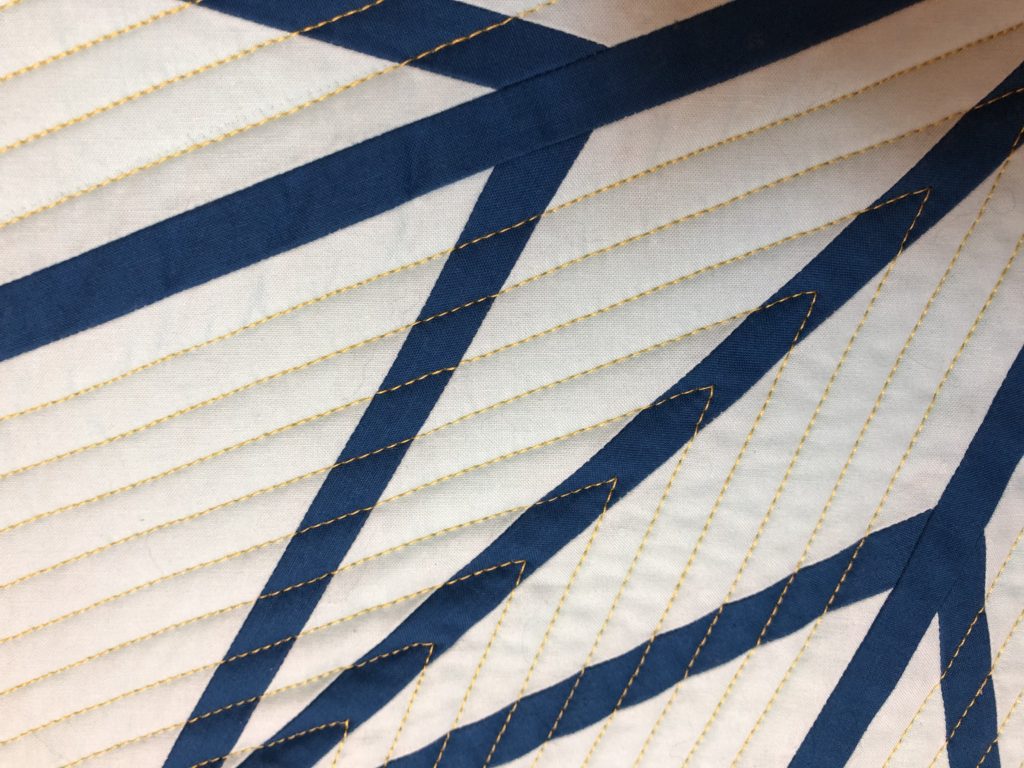 The large four-block version in orange is still in progress.  I can't wait to show you the quilt.  I love how all the lines come together and I think it has loads of potential for some color play too.  Thanks Sulky for the nudge to play and create something new! Have a great National Quilting Month!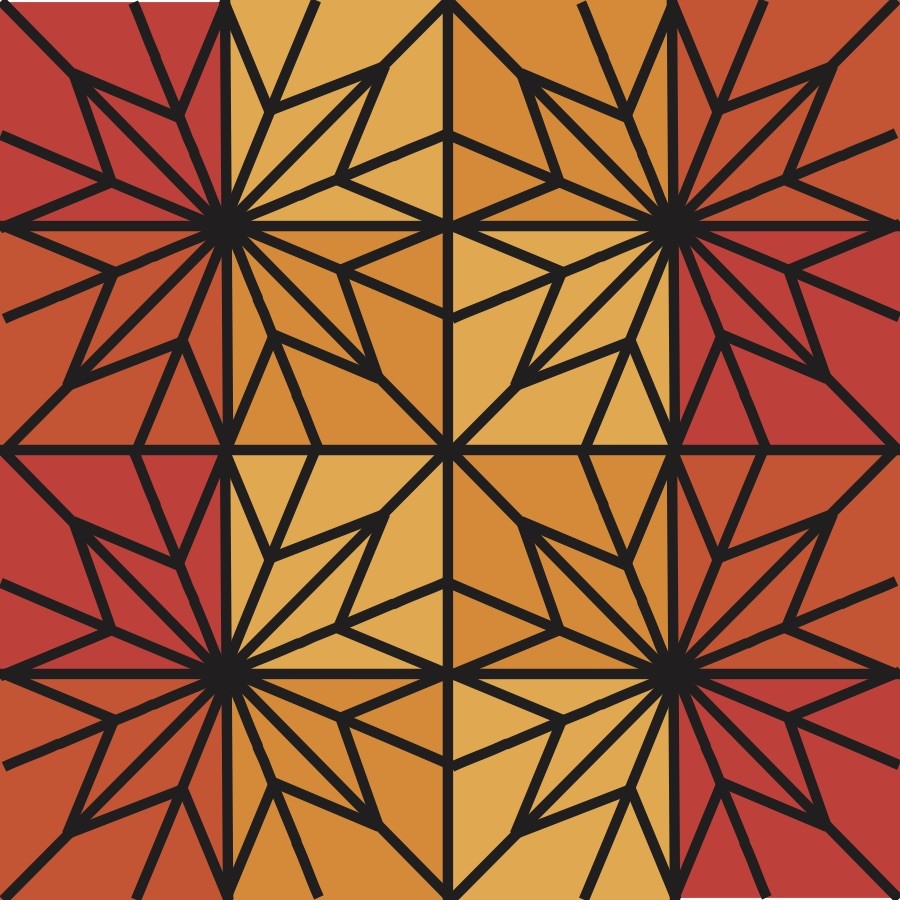 Find Jacquie on Instagram: @jacquietps