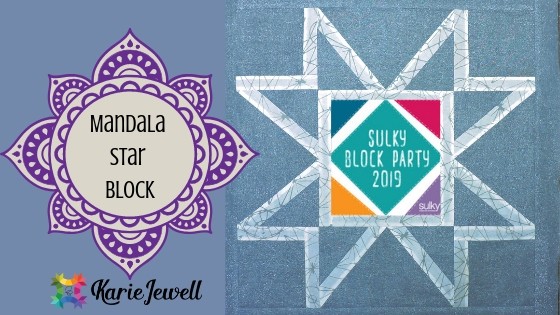 Make a Mandala Quilt Block
Block Party: How to Make a Mandala Quilt Block

To launch the Sulky block party, Karie Jewell shares how to make a mandala-inspired quilt block.

Learn how to incorporate mandala-inspired design into your quilt from Karie Jewell. She's been creating her own designs since a friend handed her a rotary cutter and asked her to "figure this out." Twenty-seven years and over 80 published patterns later, Karie is still designing for every skill level, with no plans to stop any time soon. Co-founder of Two Kwik Quilters, Karie is excited to move into 2019 with a new name, new look, and new projects for today's quilter.
from Karie:
I'm so excited to share my Mandala Star design on the Sulky Block Party!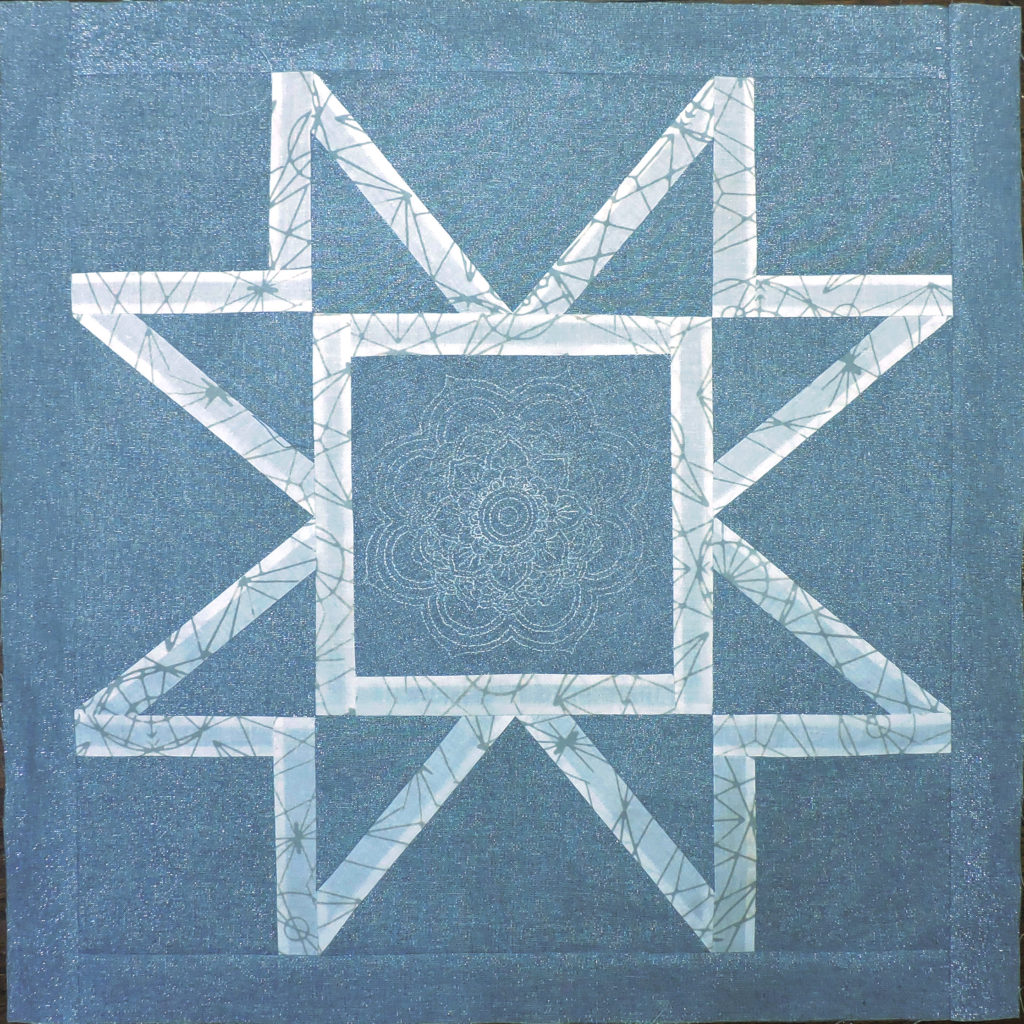 My daughter is quite smitten with mandala designs, and I can see why. She shared with me that she wanted something that would complement her new couch, and I knew exactly what to do: create a mandala quilt block.
Supplies
3/4 yard of fabric
fat quarter of accent fabric
The Process
First, I found a mandala design that I liked. Then I used my Daylight Wafer 2 Lightbox to retrace it and simplify the mandala quilt block design. Next I scanned it back into my computer and printed it onto Stick 'n Stitch. Not only does Stick 'n Stitch fit through a standard printer, it's also tacky and repositionable, allowing you to place it on the fabric in the exact intended area. You can sew right through it and it washes away completely after embroidery!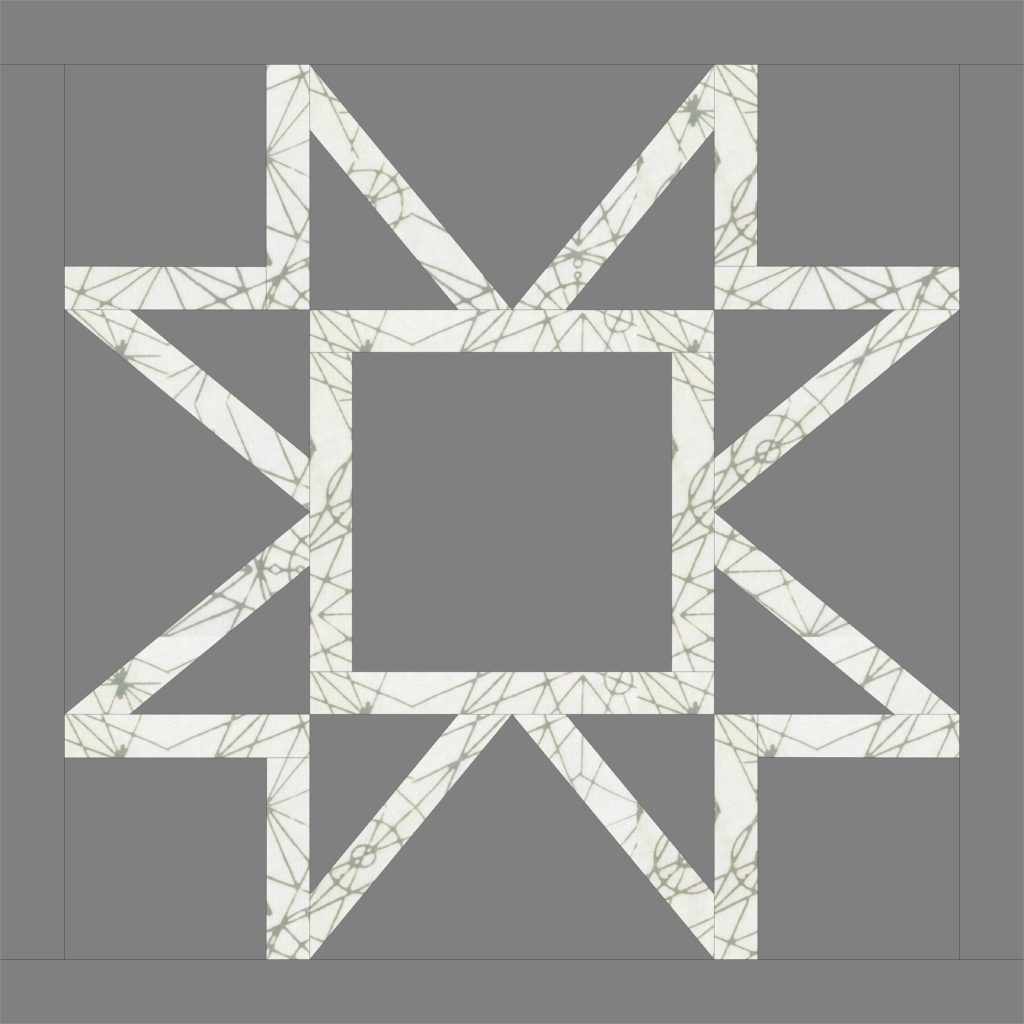 Finally I stitched out the design by hand to achieve the look I wanted, using Sulky 12 Wt. Cotton Petites thread. Each strand of thread has the thickness of two strands of embroidery floss. The great thing: it comes on a spool so you don't have to contend with tangled skeins! A machine embroidery design could also complete the block. For machine embroidery, choose Sulky 30 Wt. Cotton for a similar look. A Cotton Blendables thread spool would also look really pretty.
The block finishes at 24 1/2″ square, so it's great to use as a mini quilt, as a pillow sham or even the center of a larger quilt.
For all the details on how to create the mandala quilt block, visit my blog.