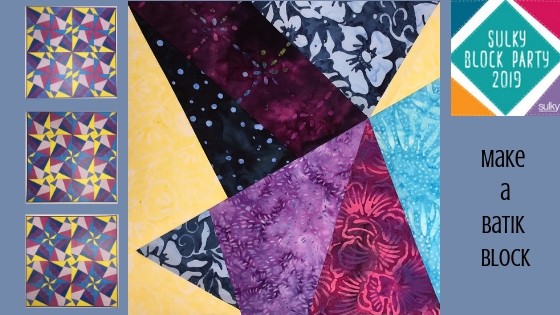 Make a Batik Quilt Block with the Sulky Block Party
How to Make a Batik Quilt Block with Foundation Piecing
Learn how to make a batik quilt block with sharp points using Sulky thread for quality and strength. Lori Baker shows you how.
Lori Baker, acquisitions editor for The Quilting Company and editor of Fons & Porter's Love of Quilting, has been sewing "nearly forever." She makes garments, quilts, home decor projects, and whatever else she can dream up. Her latest adventure is co-hosting a podcast for The Quilting Company.  She's an expert on sewing machines and loves the quilt-making process from the start to long-arming her own quilts.
from Lori:
Batik fabrics are great for quilt designs. Even if the colors don't seem to coordinate, the batik look provides a through line for them to play nicely together. Make a batik quilt block and rotate it different ways to achieve a ton of different looks, all equally as beautiful.
Here is the Batik Quilt Block Pattern. 
When printing out the pattern, remember to add seam allowances to each piece!
I really like the sharp points that I can achieve with foundation piecing so I designed this batik quilt block in my Electric Quilt software with sharp points on all four corners. Watch how easy it is to use this great software!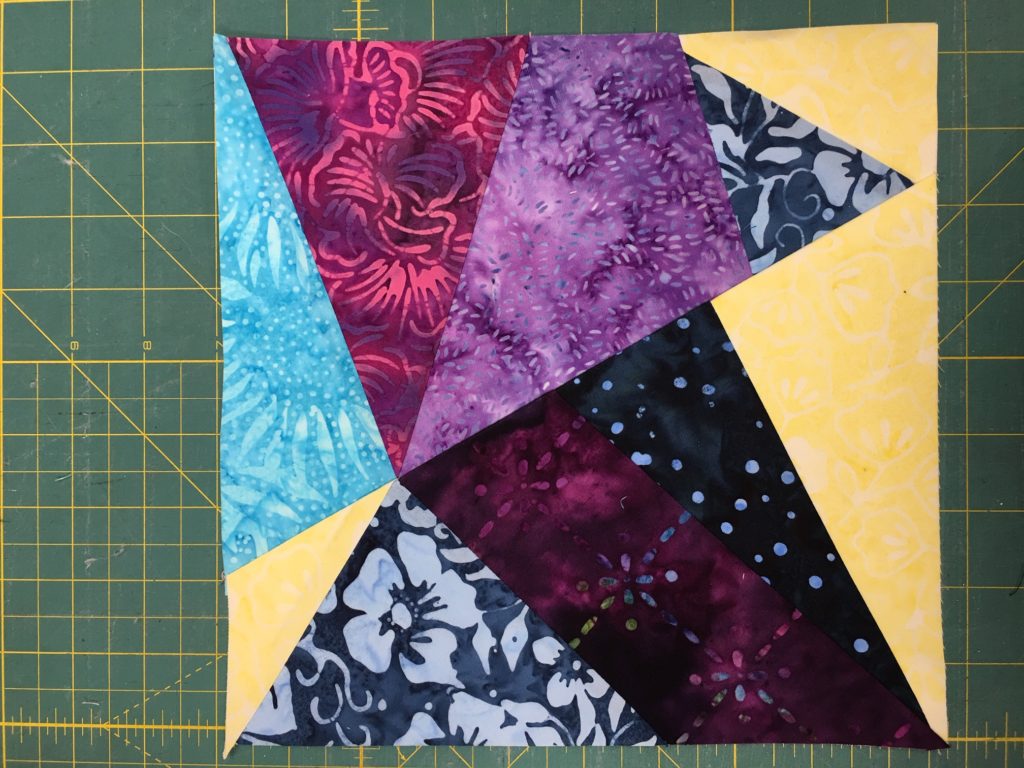 I made the batik quilt block using batiks from my scraps. And Sulky 30 Wt. Cotton Thread, of course.
Look at the different looks that are achieved just by rotating the blocks.
Use this quilt block to create a stunning pillow, table runner or larger quilt. The resulting pinwheel shapes are modern and eye catching, especially with the addition of the yellow batik fabric. This is a great color combination to take you from winter to spring. Bring those scrap fabrics back to life with this batik quilt block design!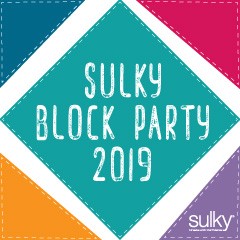 Buy Professional Cialis
https://micgadget.com/wp-content/languages/new/cozaar.html