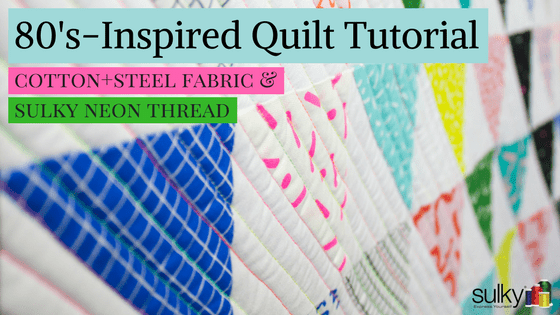 My "I Heart" The 80's Quilt Tutorial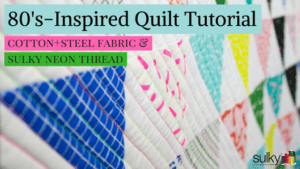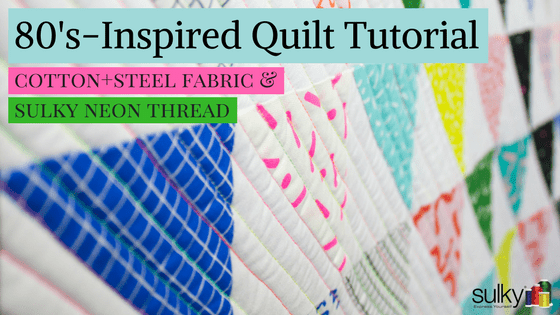 When I was at Quilt Market in the spring, I fell in love with Cotton+Steel Designer Kim Kight's new collection – Snap To Grid. The collection just sung to me with memories of the 80's: Great music, geometric designs, and of course NEON COLORS! As soon as I saw the fabric, I knew I wanted to make a quilt with them and with the Sulky super cool PolyDeco™ Neon colors!
My "I Heart the 80's" Quilt Tutorial
This is actually a super quick and easy (not to mention, fun!) quilt, too!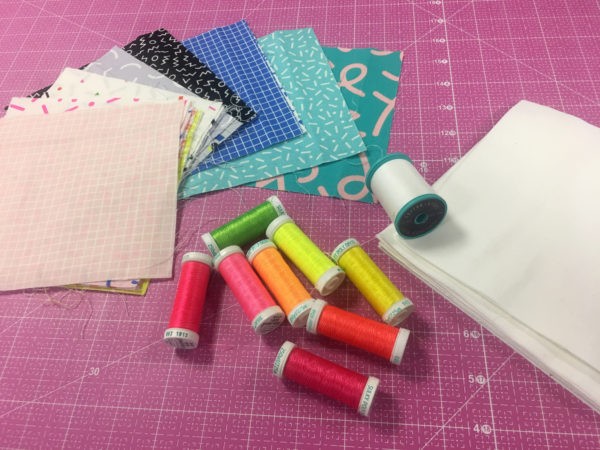 Supplies:
I started with 6″ squares of Cotton+Steel Snap to Grid fabric and 6″ squares of RJR Cotton Solid Supreme in Optic White, white Cotton+Steel Thread by Sulky for piecing, and Sulky 40 wt. PolyDeco thread in lots of awesome Neon Colors.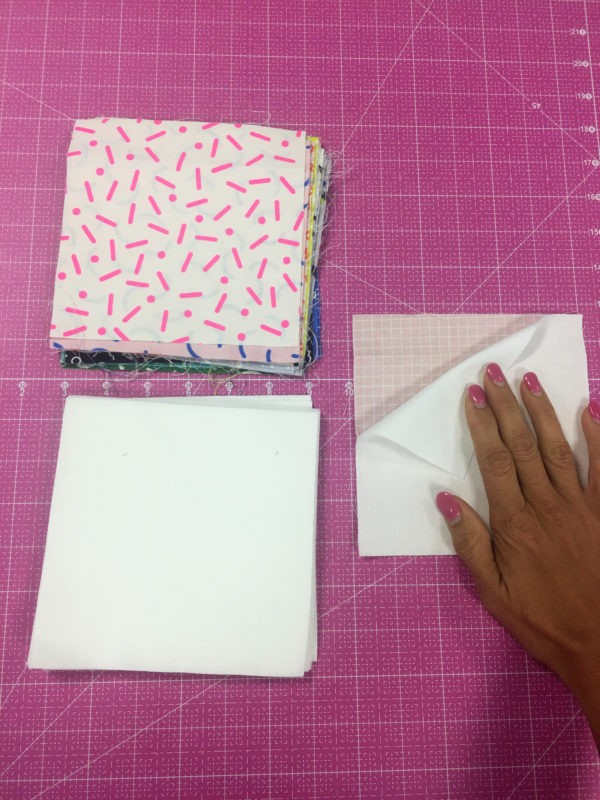 Instructions:
Layer one square of white with one square of Snap to Grid fabric and sew a quarter-inch seam around all four sides.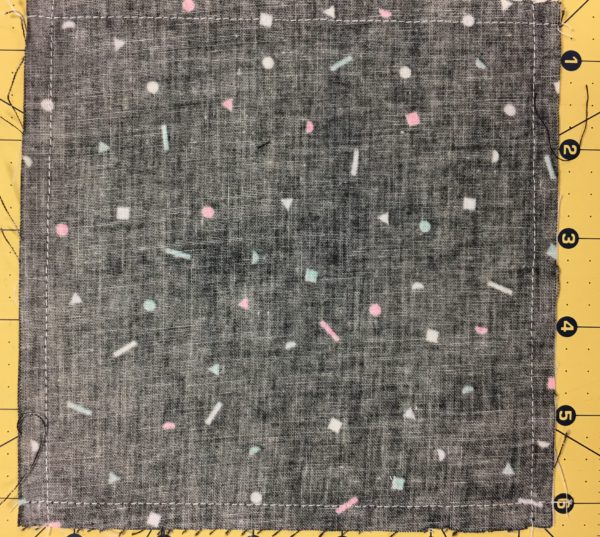 Yes.  All four! I promise – you will love this.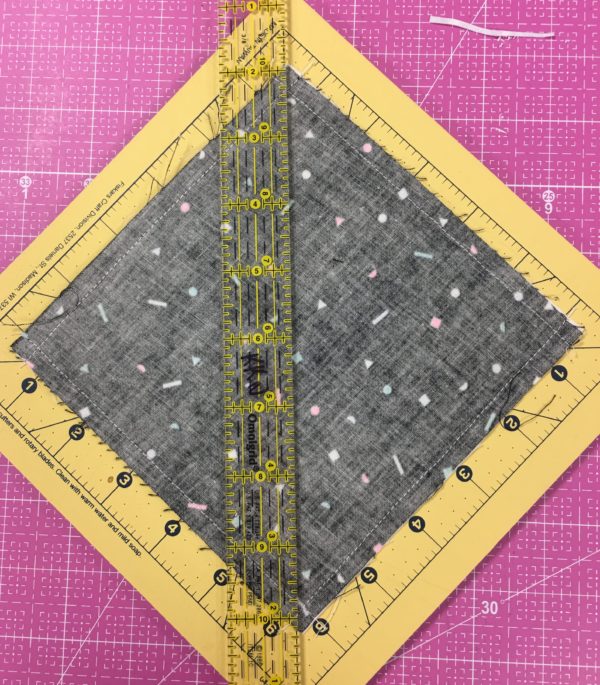 Now cut corner to corner, turn the mat, and cut corner to corner again.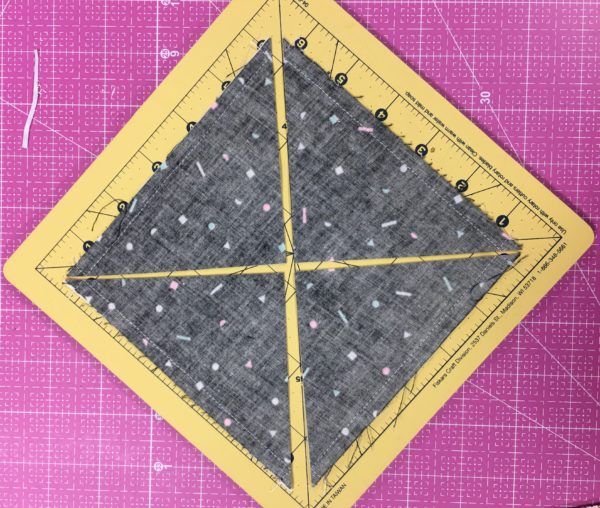 This gives you four, half-square triangles. Isn't that cool! I used this same technique with 2-1/2″ squares to make tiny triangles in this blog post.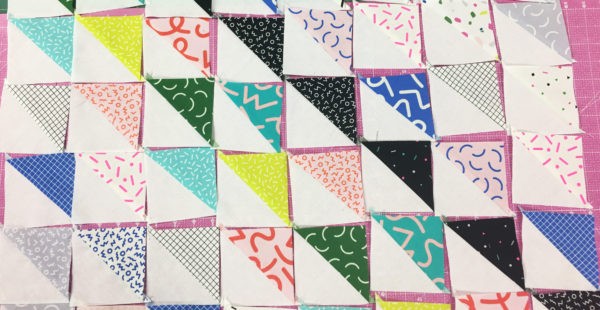 Now you can lay out your triangles however you want. I played with the order for awhile until I came up with something I liked. I pieced the quilt top together with 50 wt. Cotton+Steel thread by Sulky, in the top and bobbin. This thread sews like a dream in my machine!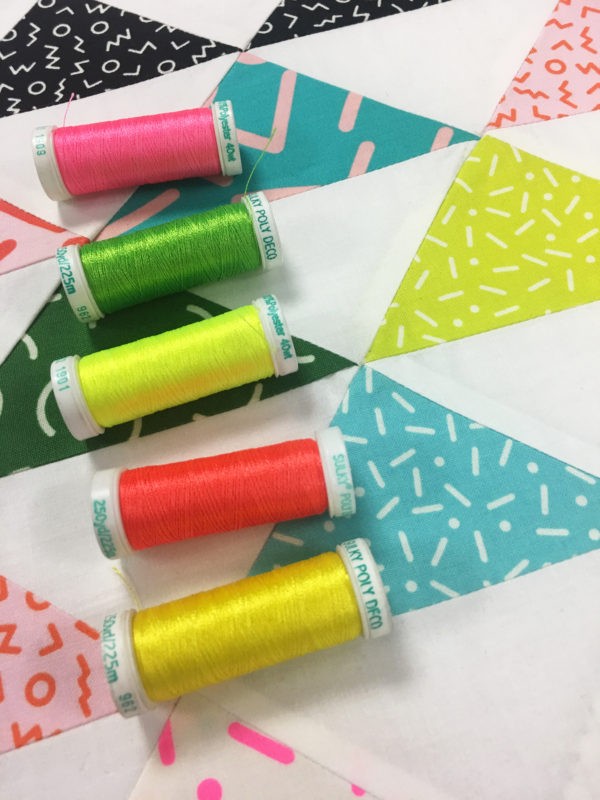 Now it was time to pick the thread for quilting! I narrowed it down to five of the PolyDeco Neon Colors.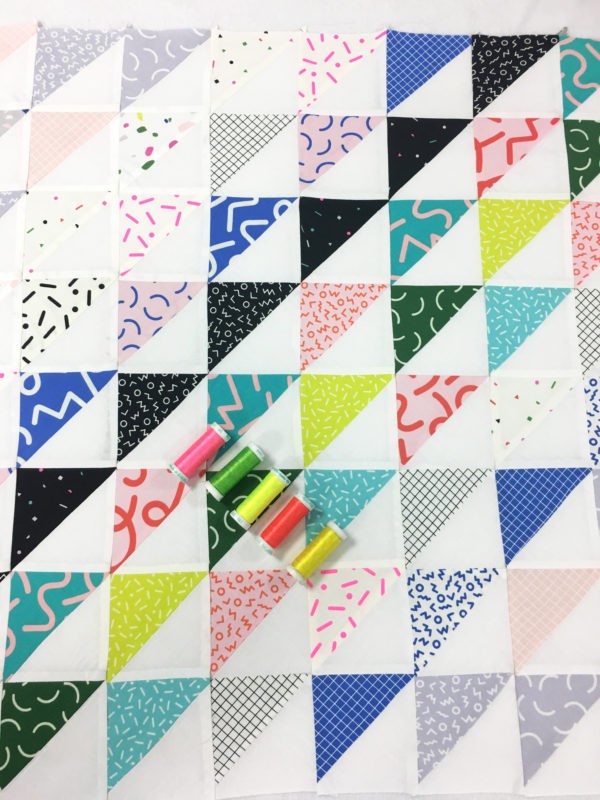 Okay, let's talk about the proverbial "elephant in the room." Yes, I am quilting with polyester thread. It's okay. It's not going to somehow hurt my quilt. This thread is made to work really well with cotton fabric. Many, many quilters (especially long-arm quilters) quilt with polyester thread. We can all stop freaking out about it being against the rules. Ladies, that rule was silly in the first place, so we have thrown it out. Not many of us are purists anymore. Secondly, I couldn't have gotten these bright neon colors in cotton thread. In laymen's terms (because I don't understand it, when our thread engineers try to explain it to me), cotton just doesn't dye the same way as polyester. So, getting neon colors, especially this bright, is hard to do. So bring on the PolyDeco Neon, baby!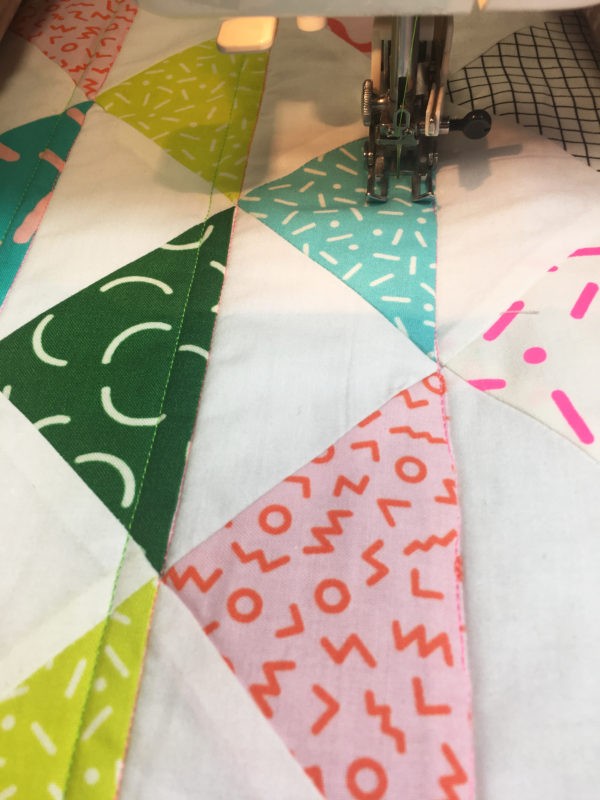 I put the walking foot on my machine and just started quilting straight lines.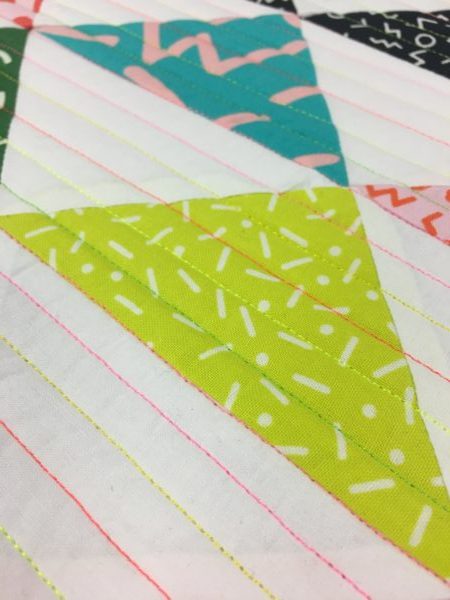 I gotta say, I am in love with this quilt. An added bonus, the PolyDeco Neon thread quilted wonderfully. I left the Cotton+Steel thread by Sulky in the bobbin and just switched out the top thread when I wanted to change the color. I had no issues quilting and my machine was basically lint-free when I was finished!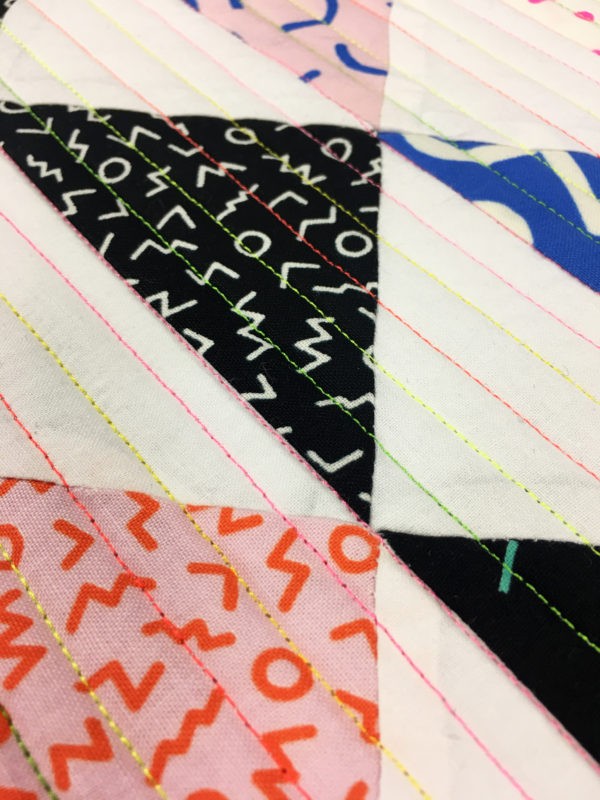 With Halloween just around the corner, I think I will be using these neon threads a lot in the near future. What do you think? Will you venture into the world of PolyDeco Neon thread with me?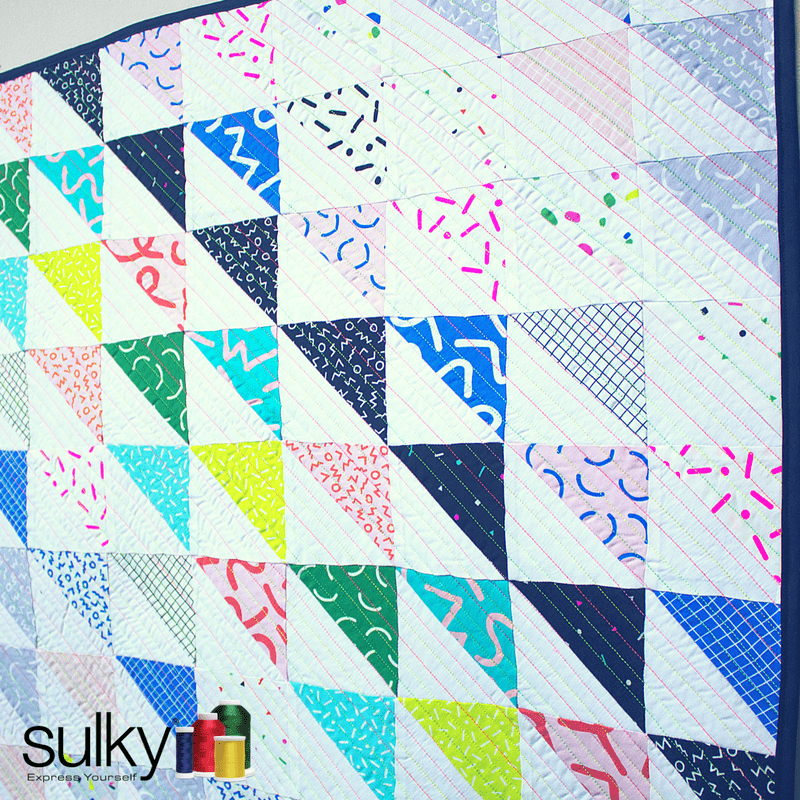 Happy Sewing!