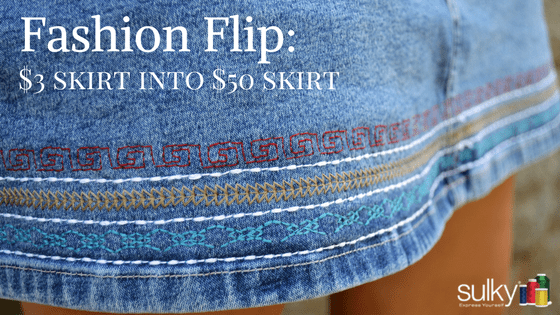 Fashion Flip | Turn A $3 Denim Skirt Into A $50 Skirt

Fashion Flip:
Turn a $3 Denim Skirt into a $50 Denim Skirt
Here is another great Fashion Flip! This time we are taking this denim skirt that I got for $3 at a thrift store and using some great thread and decorative stitches to make it into a skirt that could easily sell for $50! Denim and embroidery is all the rage this fall too, so cheers to us sewists who can create these awesome pieces at a fraction of the cost AND ours will be like no one else's clothes. I just love being unique, don't you?
If you have read my blog for any length of time then you know I am a huge Florida State Seminoles fan, so it will come at no surprise to you that I wanted a skirt to wear to an FSU party.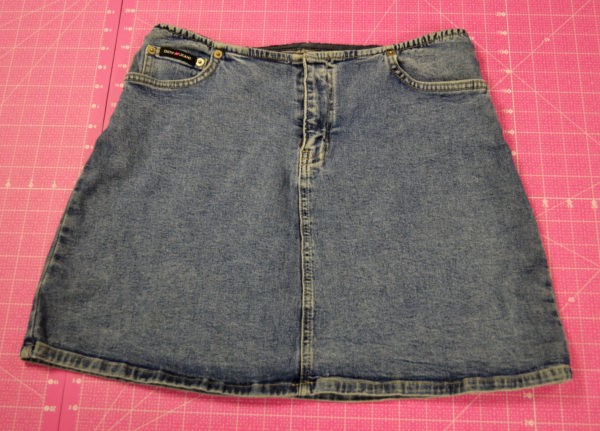 Here is the skirt before I did any stitching. Unlike the Fashion Flip Jeans, I am not cutting any part of this skirt off, so I will have to do my test stitching on a different piece of denim.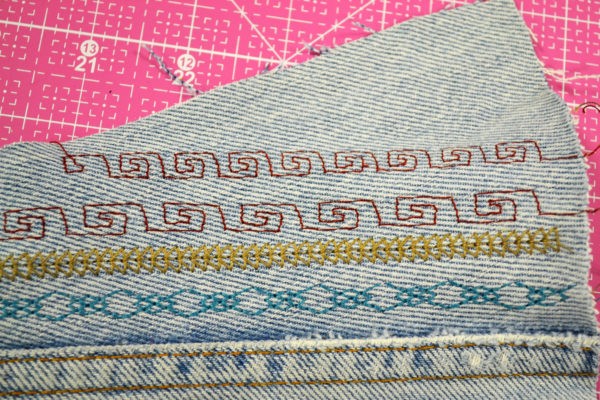 I used a scrap from another denim project, but tried to match the texture and color as closely as possible. Not all denim is made alike. This particular skirt is fairly thin and has a decent amount of spandex in it so it is stretchy. I took that into account when I was choosing my stitches.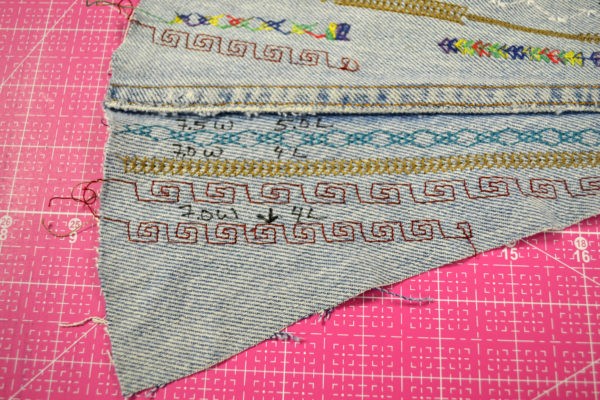 Stitches look different depending on the stitch width and length so when I found the one I liked, I wrote it in permanent marker on my test piece.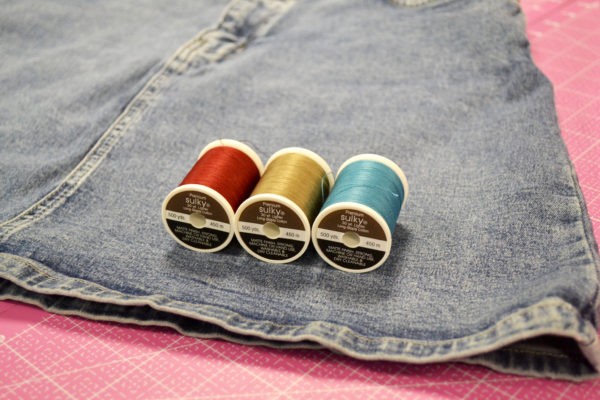 I used a topstitch needle and 50 wt. Cotton + Steel Thread by Sulky in the bobbin and Sulky 30 wt. Cotton solid color threads for the decorative stitching.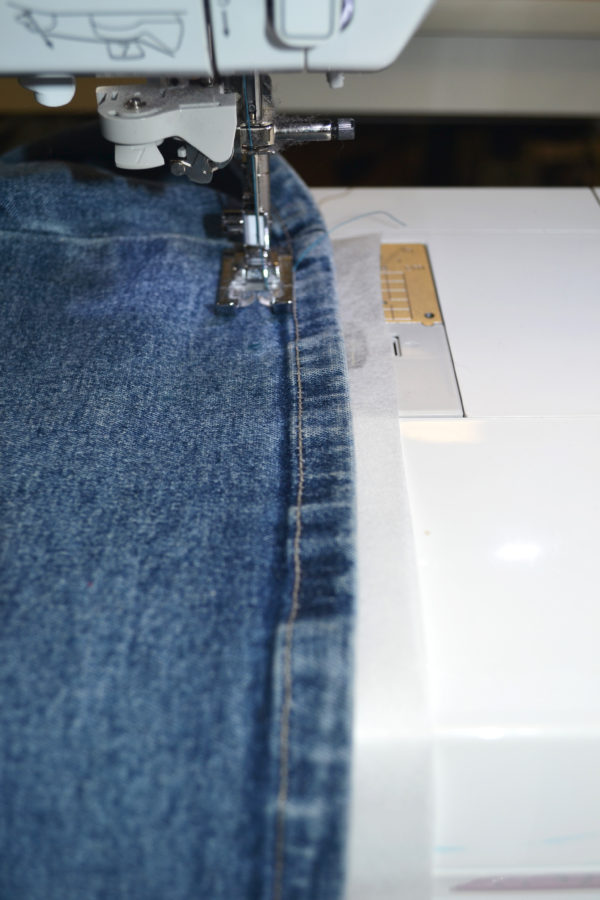 Because this denim is thin, I used one layer of Sulky Tear Easy Stabilizer under the stitching as well. This kept every stitch nice and even and the skirt moving evenly through the machine.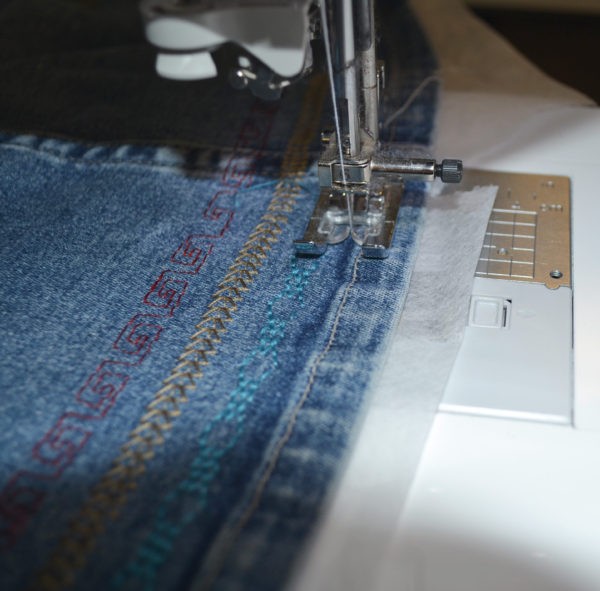 After I did the three rows of decorative stitching, I felt like it wasn't quite finished so I added the rows of white stitching.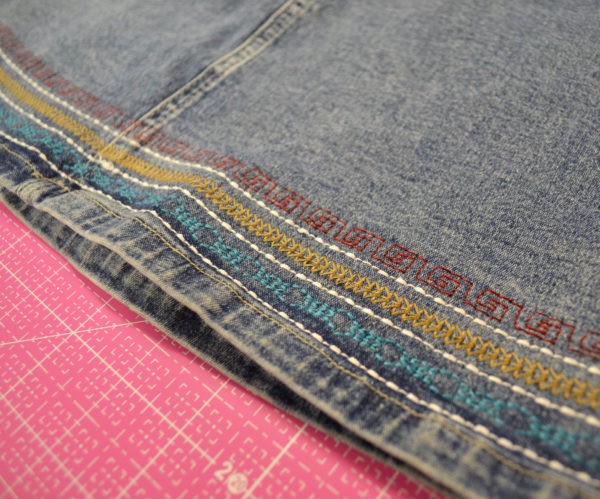 Tada!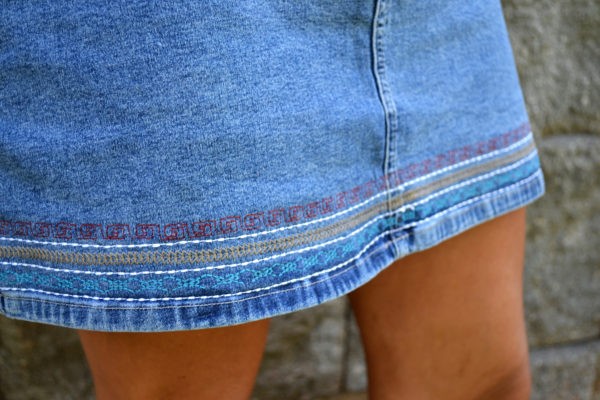 It proved to be the perfect finishing touch!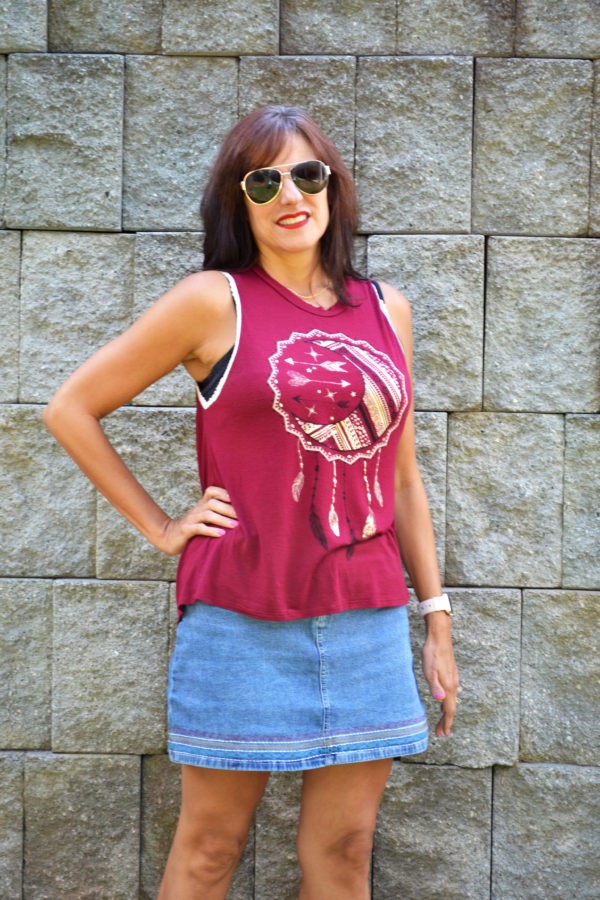 I love my new skirt, it's perfect for my upcoming party and I love that I have seen similar skirts for $50 in high-end stores.
Happy Sewing!