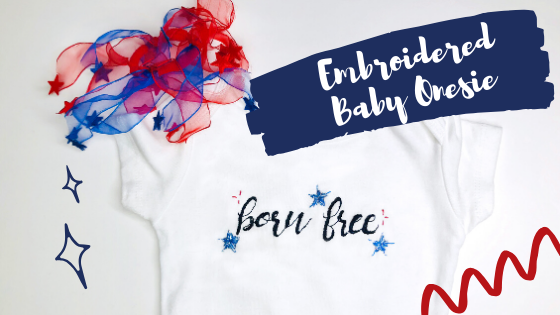 Embroidered Baby Onesie with Patriotic Pride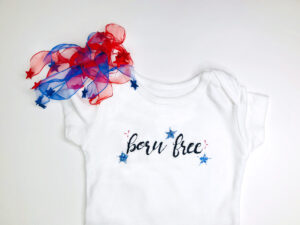 Hand Embroidered Baby Onesie for Memorial Day or July 4
Add a special patriotic phrase to a baby onesie for Memorial Day or July 4 festivities. Sulky 12 wt. Cotton Petites™ thread is the perfect substitute for embroidery floss, as it's on a spool so doesn't tangle like pesky floss can. Plus, one strand of Petites equals two strands of traditional embroidery floss, so there's less thread to contend with as you embroider.
If you're new to hand embroidery or want a video tutorial for using the Cotton Petites and Sulky Stick 'n Stitch, look to our Hand Embroidery for Kids video series. (Kids of any age, or kids at heart can also learn something with instructor Laura Bray).
Prepare Embroidery Design
To create the featured design, purchase the Red, White & You hand embroidery mini palette, which comes with five Sulky Cotton Petites thread spools and one Sliver™ metallic spool, as well as six digital hand embroidery design files. When you receive your thread pack, locate the URL to download the designs. Print the "Born Free" design onto a sheet of Stick 'n Stitch. Make sure the design prints onto the fabric-like side. Use the lightest (draft) setting on your printer.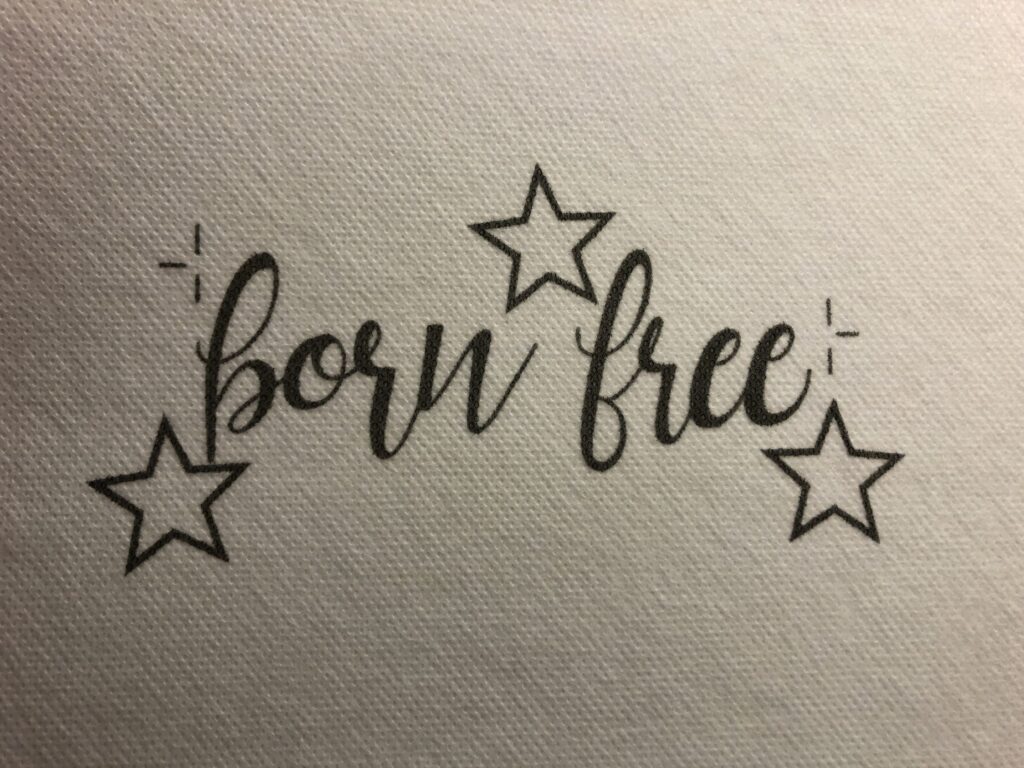 Cut out the design, leaving at least a 1/4″ margin beyond the design perimeter. Peel away the paper backing and position the stabilizer onto the onesie where desired.
Embroidered Baby Onesie How-Tos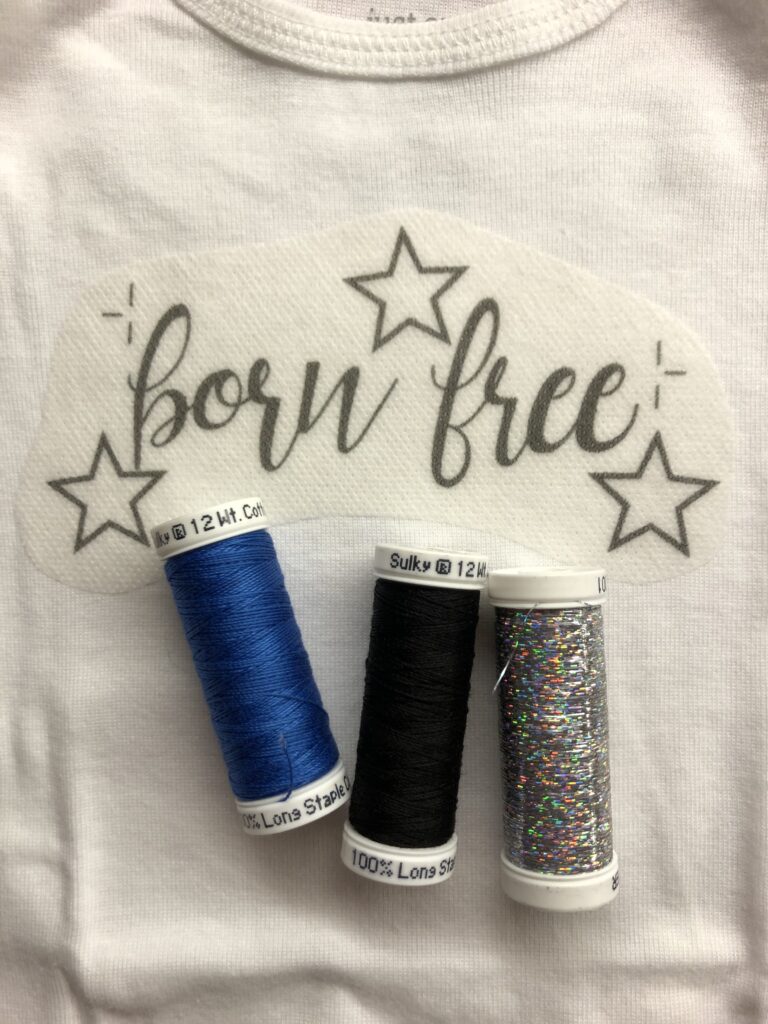 Choose the desired threads for the design from the mini palette. For the featured onesie, the Sulky Sliver was combined with Royal Blue for the stars. Use one strand of Sulky Cotton Petites and two strands of Sliver to hand embroider the stars as desired.
In the mini palette is one spool of Cotton Petites Blendables™. Use the Redwork Blendables variety to stitch the little "sparks" on either end of the wording, if desired.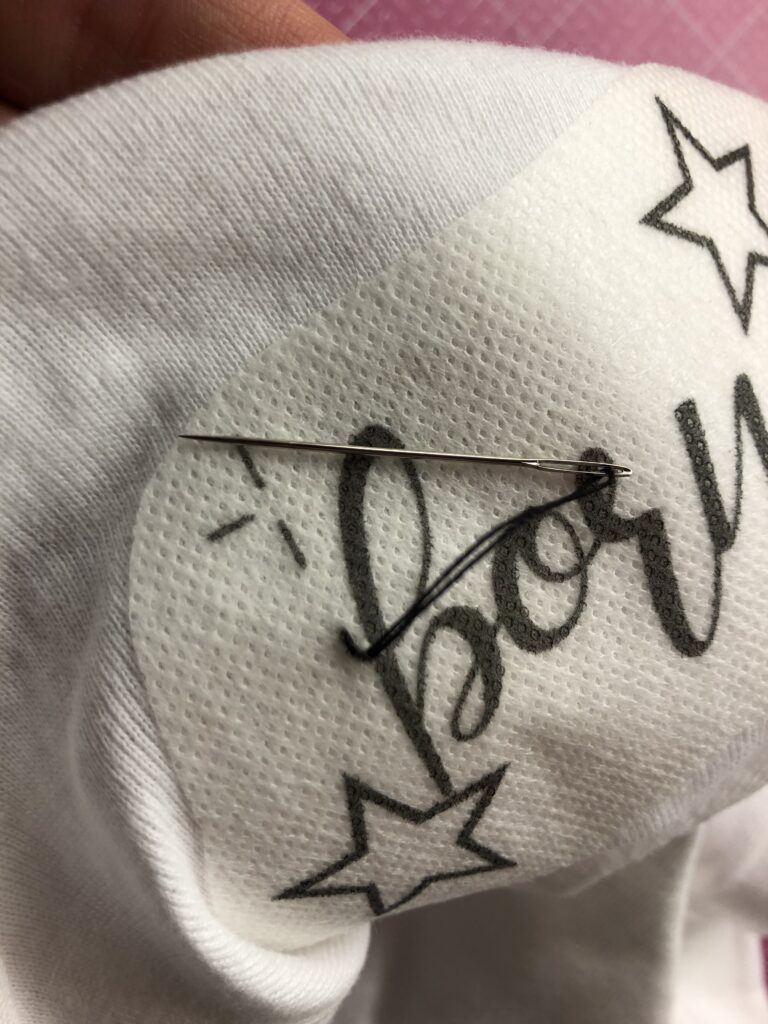 Bring the thread up from the wrong side. The stabilizer works to keep the onesie from stretching while stitching so there's no need for a hoop! If you prefer to use a hoop, leave the entire sheet of Stick 'n Stitch intact when placing it on the shirt and hoop it with the onesie to avoid stretching the knit fabric. Use a large-eye hand sewing needle, such as a #24 chenille needle, for stitching.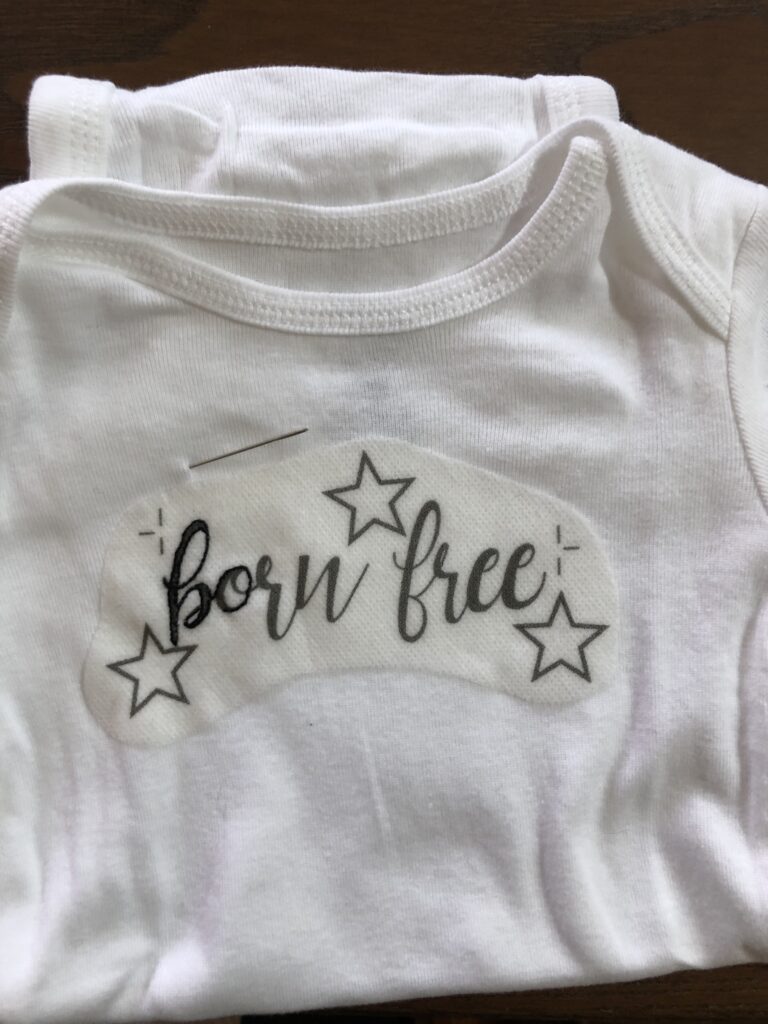 Finishing Embroidered Baby Onesie
When embroidery is complete, wash away the stabilizer under running water until dissolved. Do not submerge the onesie in standing water to avoid ink transfer to the fabric. Roll in a towel to remove excess water and dry flat.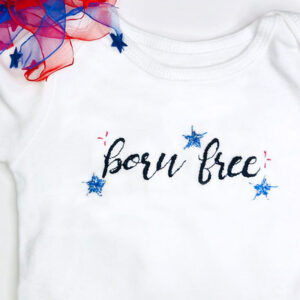 Machine Embroidery Mini Palette
If you prefer machine embroidery, the Red, White & You design collection is also available with the Red, White & You mini machine embroidery palette! With three rayon spools, a white Glowy spool, Original Metallic silver spool and a white bobbin spool, you'll have all the threads you need to have fun with these designs.