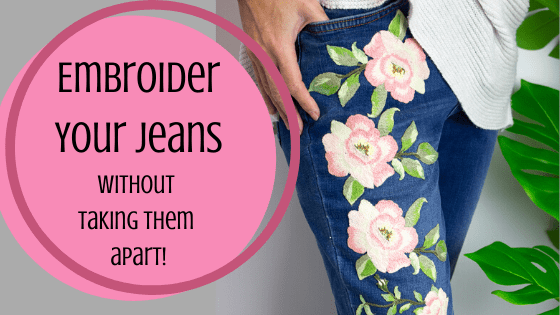 Embroidery on Jeans – Applique Method
by Zandra Shaw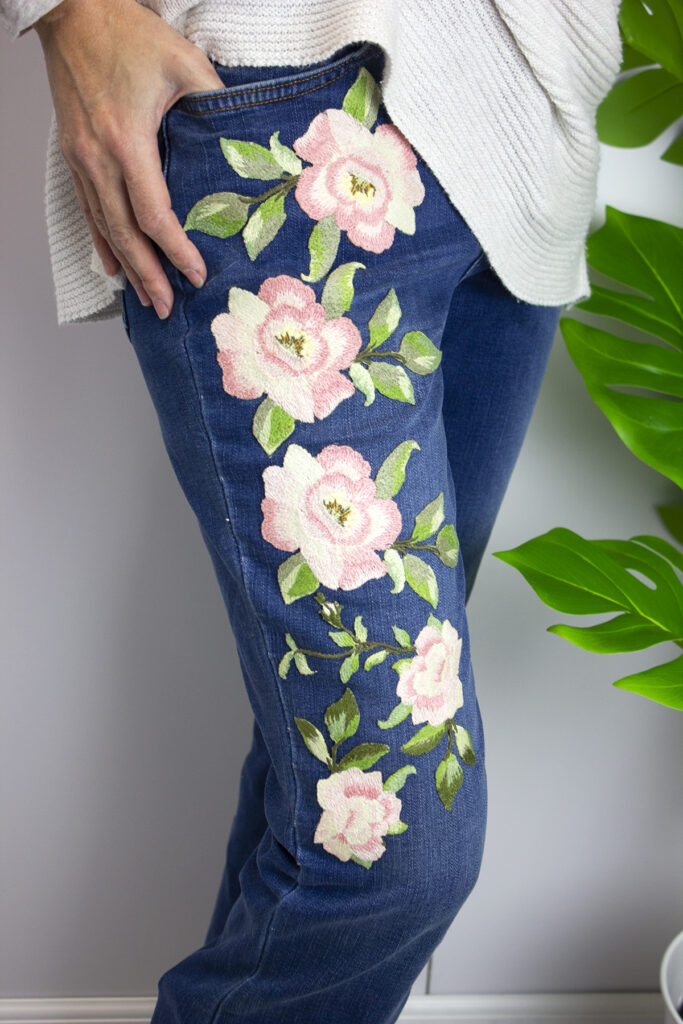 Have you always wanted the look of designer jeans with embroidery but are unsure where to start? Or maybe you've tried embroidering jeans, and after taking the jeans apart you never get them sewn back up again quite right. This applique method is the answer to beautiful embroidery on jeans without the hassle of having the take the jeans apart.
FREESTANDING APPLIQUES
Zandra Shaw of Embroider Shoppe teaches how to create freestanding appliques out of embroidery designs! This "patch" method is a great technique to apply to other ready-to-wear projects, too!
Give the jeans a vintage-inspired look by using Sulky Filaine thread. This thread is fuzzy and thick, producing a lovely boho result. Plus, with this free project comes not one but TWO free machine embroidery design files for Zandra's Vintage Roses.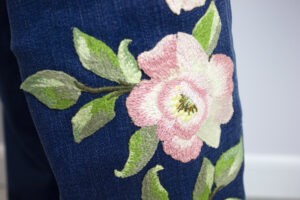 EMBROIDERY ON JEANS SUPPLIES
Gather your supplies and get ready to embellish your jeans in no time! Create as many roses as you like and place them where desired onto the jeans. You will love this technique!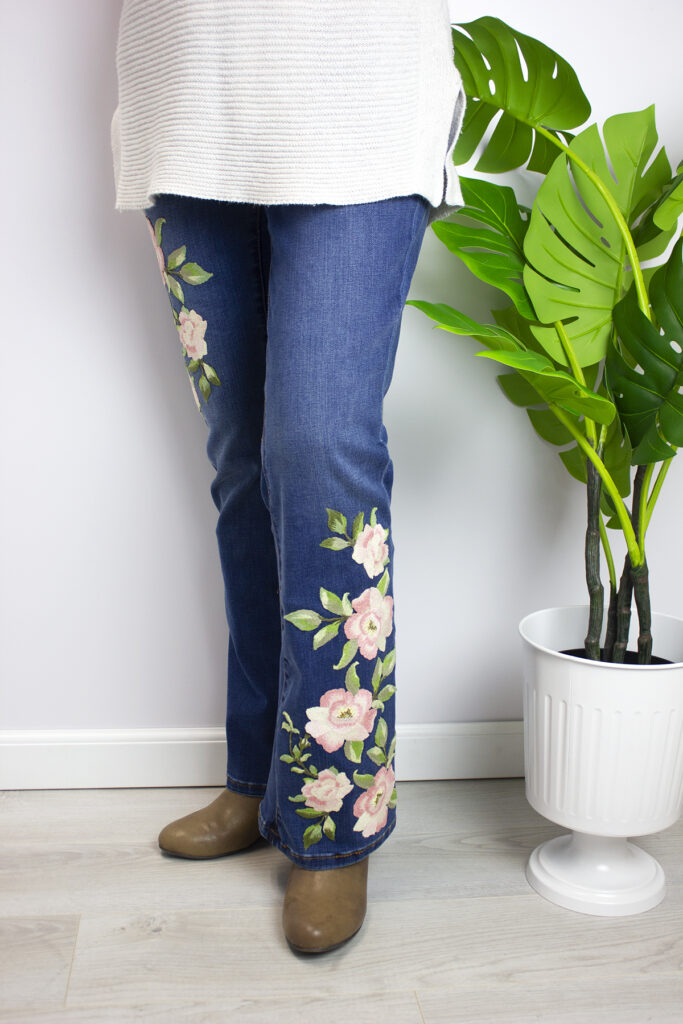 Show us your makes! Follow us on Instagram and Facebook and use hashtag #SewBetterWithSulky — PLUS, check us out on Pinterest!