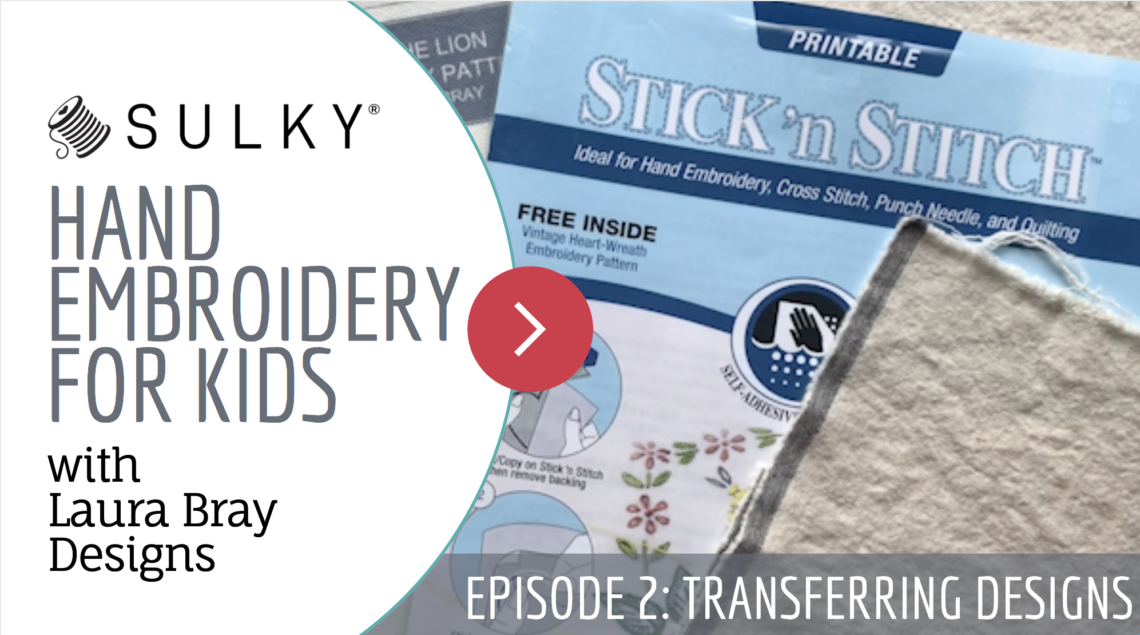 Transferring Designs: Hand Embroidery for Kids, Episode 2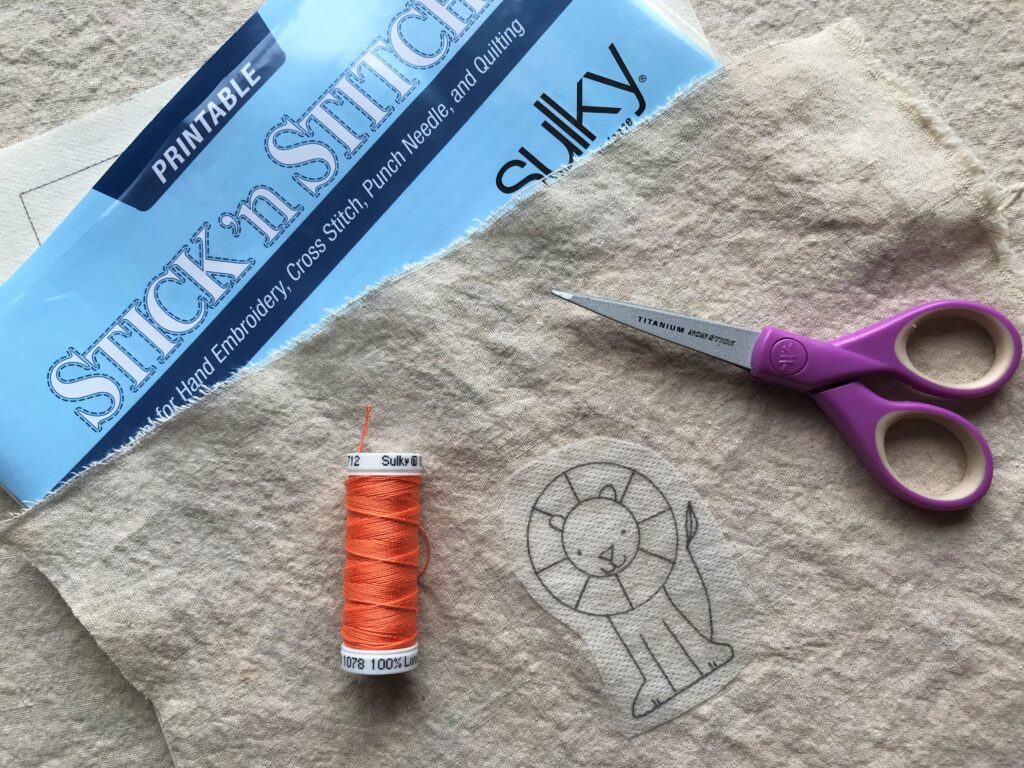 Transferring Designs onto Fabric for Hand Embroidery
by Laura Bray, Laura Bray Designs
There are a number of ways to transfer designs (PDF patterns) onto fabric. Some are simpler than others, especially when teaching children the art of hand embroidery.
Lightbox or Window Method
If your fabric is lightweight, you can use a lightbox or even a bright window. Kids love using a lightbox, and this one is super lightweight and easy to use. Simply print out the PDF embroidery pattern, place it on the light source and then place your fabric over the pattern. Use chalk or water-soluble pencil to trace the image onto the fabric.
Transfer Pens
Print the pattern, then trace it using Sulky Iron-On Transfer Pens. Once traced, place the fabric on an ironing board, and then place the traced pattern face down on the fabric. Make sure the image is centered on the fabric, and then press down with an iron, being careful not to scorch the fabric. While this transfer method is great for adults, it may not be the best for teaching a child due to the use of a hot iron.
Stick 'n Stitch™
Using Sulky Stick 'n Stitch™ is the one of the best ways to transfer embroidery patterns onto fabric when you are working with a child.
To transfer the pattern onto your fabric you need to have a computer, printer, Stick 'n Stitch, and an 8" x 8" piece of fabric, such as cotton linen fabric.
First, load the Stick 'n Stitch into the printer. Make sure it is loaded so the fabric side will be printed on. Once the pattern is printed, cut out around the pattern, leaving a small amount of space around the pattern.
Peel the backing off the printed paper and stick the pattern piece onto the center of your fabric. Smooth it down. Your child can now stitch over the Stick 'n Stitch.
Once your child is done stitching, they can simply rinse their embroidered piece with warm water and the paper fabric will dissolve. This seems like magic and can be a very fun part of embroidery for a young child.
Now it's time to stitch. Download the Leo the Lion Embroidery Pattern and transfer it to the fabric and get ready to stitch.