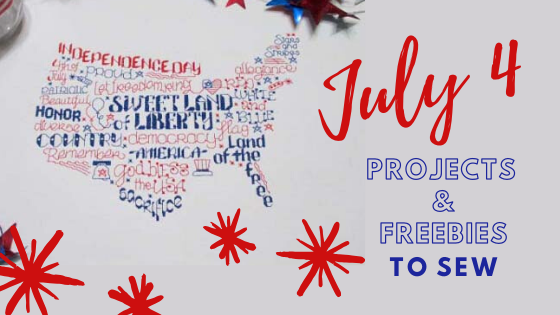 July 4th Projects to Sew: Décor + Wearables
July 4th Projects to Sew: Décor + Wearables
July 4th projects to sew don't have to be fussy or complicated. It's all about showing off our red, white and blue, but there are a few fun things you can throw into the mix, too. Read on to discover some of our favorite patriotic projects and find a fun freebie for your embroidery machine.
July 4th Wearable Projects
Matching family T-shirts are fun ready-made items to embroider for photo ops, family gatherings and watching fireworks. Try Sulky CRY® thread (CRY stands for Coated Reflective Yarn), and sprinkle some into a fun design to make your thread reflect light. When the fireworks are popping, you'll catch a glimpse of the design, with a subtle shimmer and sheen.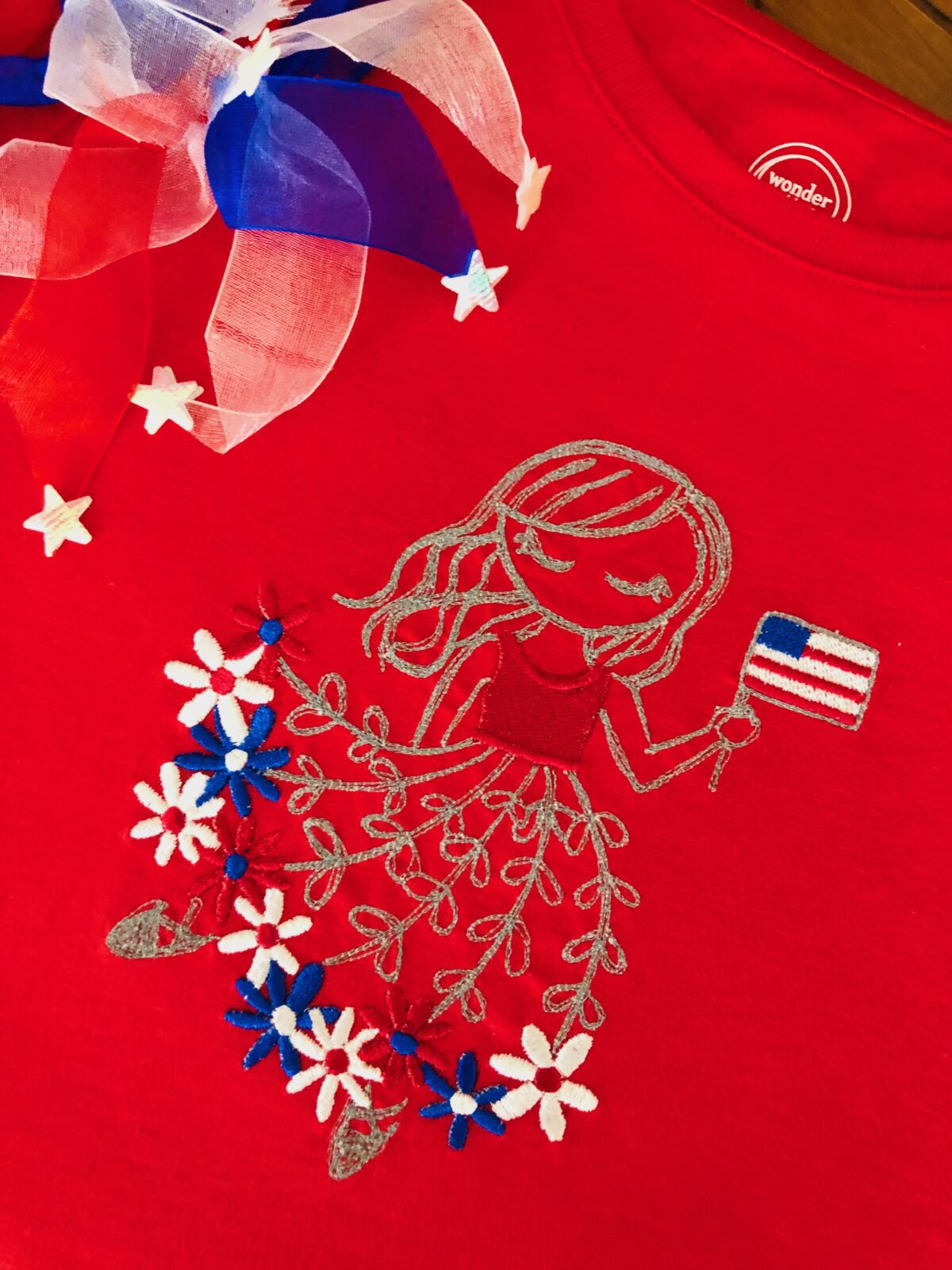 The featured design is Red, White & Bloom Ballerina from Embroidery Library. Swap the main black color for the Sulky CRY to get the same effect. Pair it with Sulky lightweight bobbin thread or polyester Invisible thread in the bobbin (wind slowly) to not take away from the reflective properties of the thread.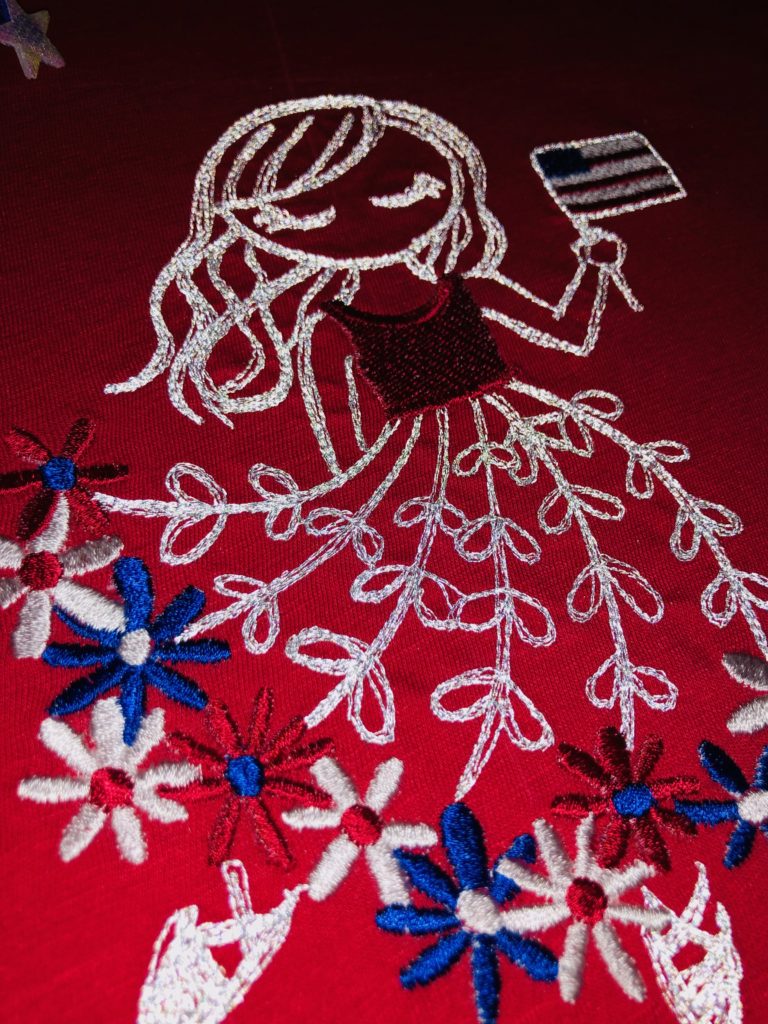 Hand embroidery also works nicely on T-shirts if you don't have an embroidery machine or want do do a more meditative craft. If you're new to hand embroidery or need a refresher course, check out our YouTube series, Hand Embroidery for Kids (Psst….even if you're not a kid you'll love the tutorials!).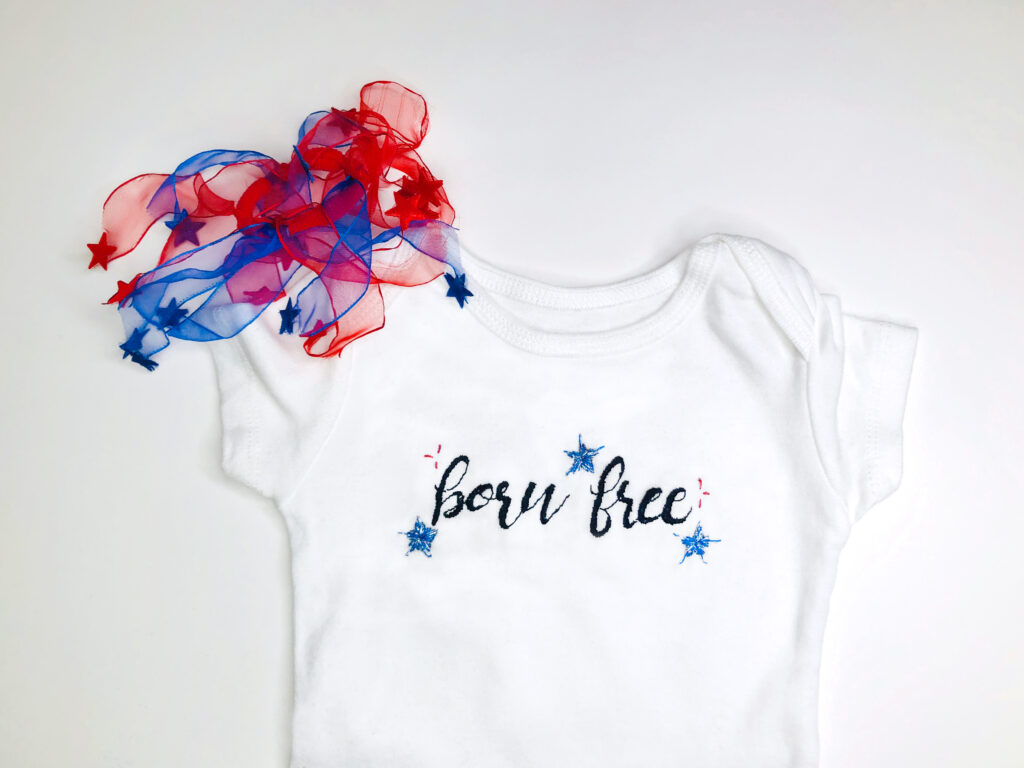 The featured embroidered onesie above showcases the Born Free design, which comes in a collection of 6 Red, White & You handwork designs inside our Red, White & You Handwork Mini Thread Palette. You'll get the six thread spools you need (including a metallic!) to stitch all sorts of July 4th projects.
Table Top July 4th Projects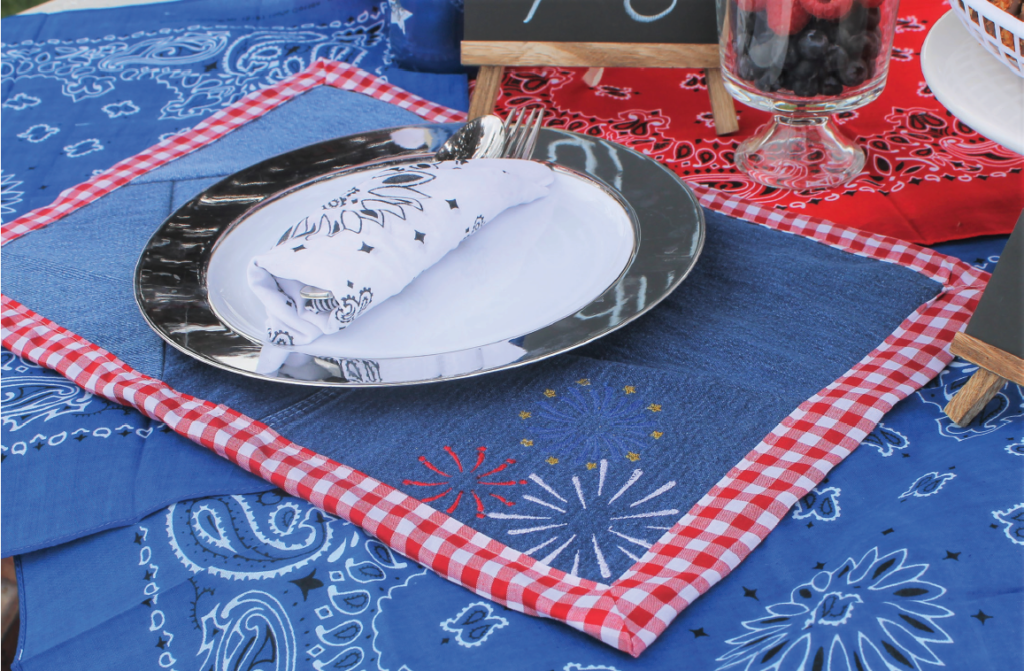 Break out those denim jeans you were going to donate after spring cleaning your closets and cut them up, saving them for July 4th projects! These place mats are made of recycled denim and embroidered with fun firework designs. The tutorial is FREE and super easy to navigate.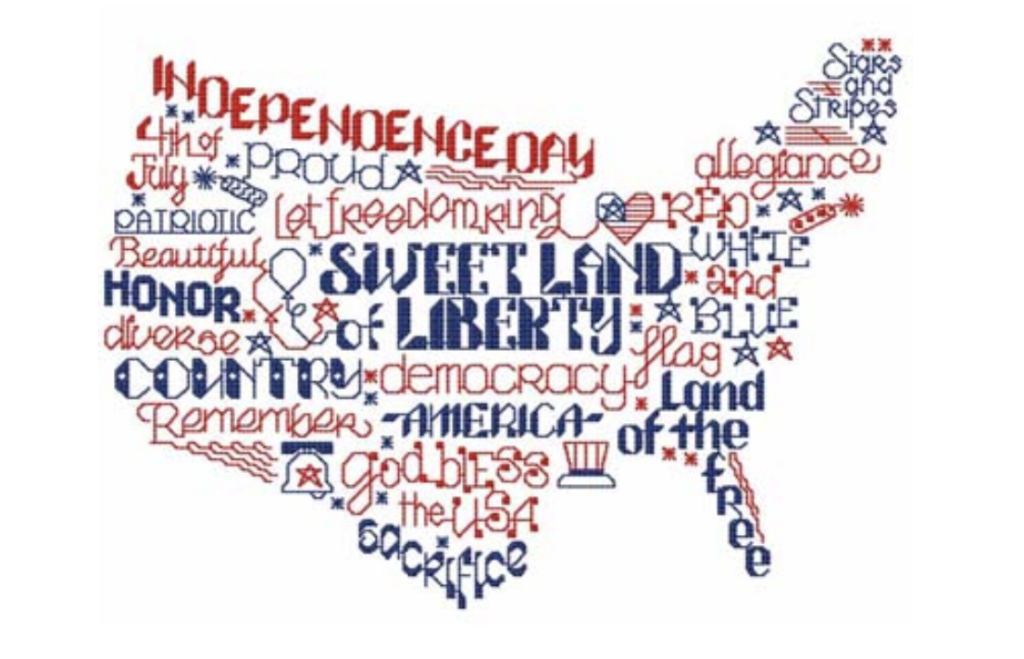 The large-scale design featured above is also great for place mats. If you have ready-made place mats that need an upgrade, breathe new life into them by adding this free machine embroidery design. It's a cross-stitch design and looks great with the rest of your patriotic décor. Download this design (and a couple others!) for free here (scroll to the bottom of the page).

Our Patriotic Pinnacle Table Runner is made with the Crafty Gemini's Slicer ruler and a super sweet charm pack from Riley Blake. It comes together with a professional finish. Choose to add embroideries or quilt it up with fun heavyweight threads. Learn all the details in our free on-demand webinar.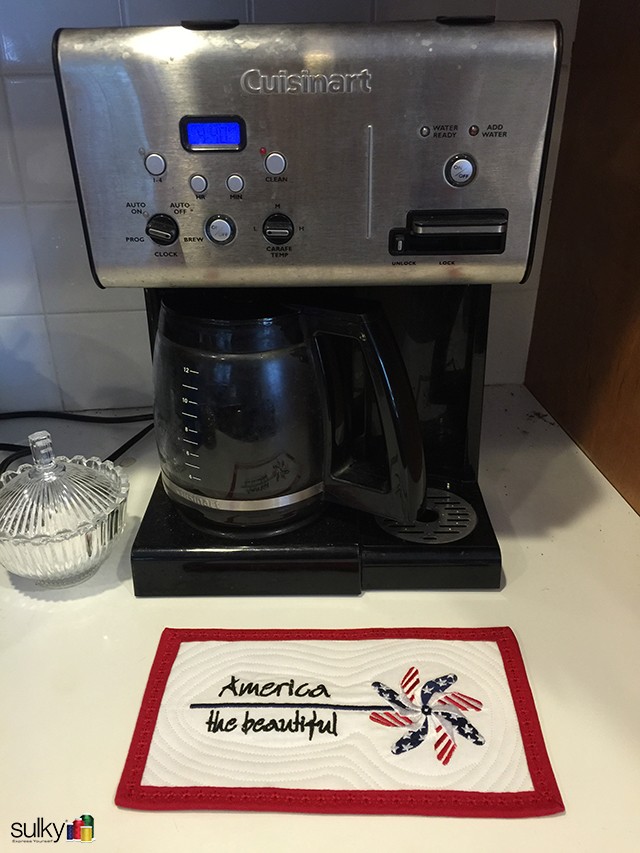 A fun little mug rug makes a great July 4th project to gift to your friends. Stitch this one up in a matter of hours and add extra decorative stitches to the binding.
Pillows & Linens for July 4th
Appliqué in the hoop is a super easy way to create a tea towel July 4th project that looks like it was store-bought. Watch this video (below) to see just how easy the process is! Look to our Patriotic Machine Embroidery palette for 10 spools of thread and all the designs you'll need to create a set of tea towels that make a statement.
You can also add any traditional embroidery design to a tea towel and hoop it the same way. With the Red, White & You mini machine embroidery thread palette, you can swap any of the thread colors with the included white Glowy™ spool to have a bit of whimsy when you're grilling and chilling after your backyard BBQ.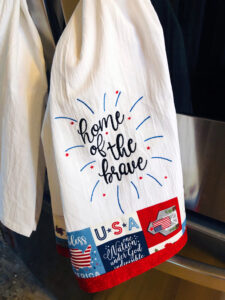 Adding a little pom-pom fringe never hurt anyone! And it adds a touch of whimsy to your July 4th projects, too. This pillow is a simple pieced pillow with a center block that lends itself well to machine embroidery embellishment. Choose from one of our exclusive designs, featured in the Red, White & You machine embroidery mini palette or go with one in your library.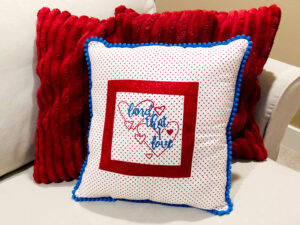 Have fun with these projects and show us what you make by using hashtag #SewBetterWithSulky on Instagram or Facebook for a chance to be featured!