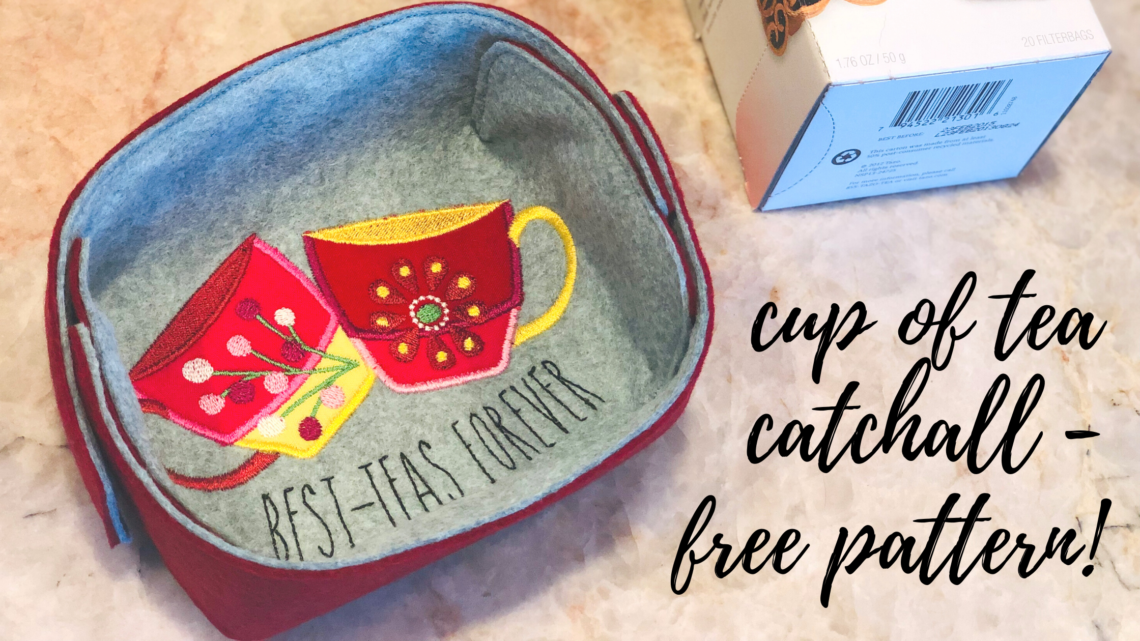 Cup of Tea Catchall – Free Pattern & New Design Collection Debut
Cup of Tea Catchall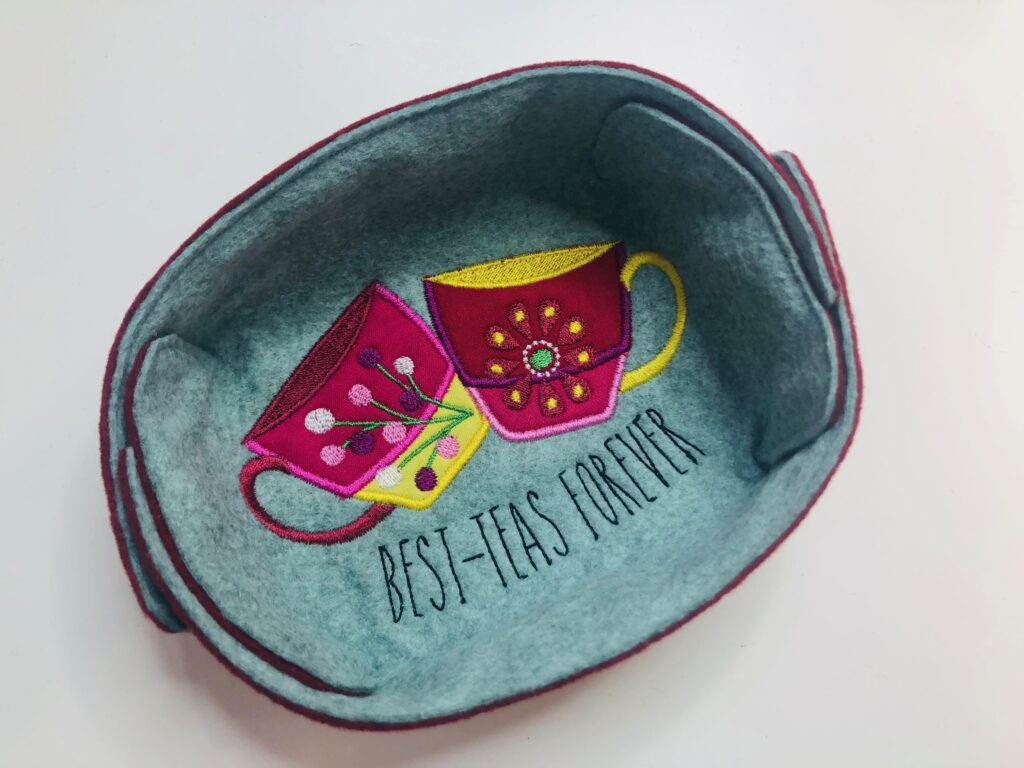 Package gift items neatly in a personalized felt box. Add fun machine embroidery to the inside of the box that complements the gift and/or the recipient's interests. The featured Best-Teas Forever design is from the Cup of Tea Machine Embroidery Collection, available individually; as part of the collection of 6 designs in 3 sizes; or packaged with the Cup of Tea Thread Palette, which includes 10 spools of Sulky Rayon Thread.
CUP OF TEA CATCHALL PATTERN DETAILS
The Cup of Tea Catchall Pattern is a digital pattern, delivered to your sulky.com account. Add it to your cart and go through the checkout process (it will say no payment is due!). After "purchase," the pattern will be in your sulky.com account for easy retrieval. If you ever forget where you saved it, you can always go back and download it from there again! BONUS!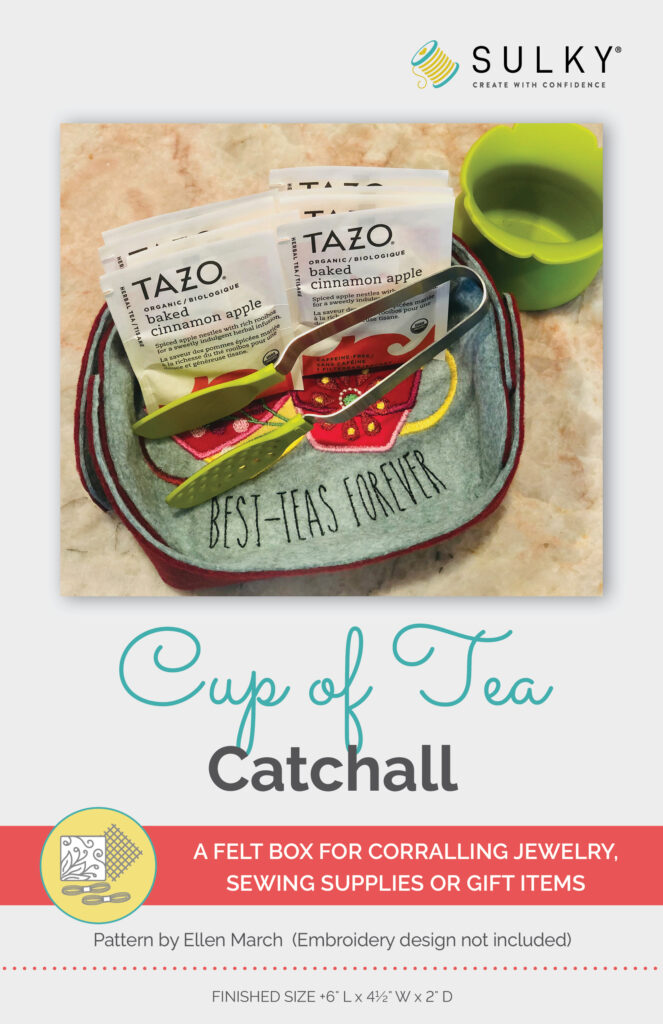 The pattern pages to print are at the end of the pattern directions. Print the two pages and tape them together, following the pattern instructions. Then cut out the pattern along the outside perimeter.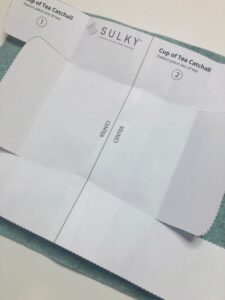 The Cup of Tea Catchall is made of high-quality felt. Craft felt is also suitable, and there's a layer of stabilizer between the layers to provide extra structure and lasting power.
Add an embroidery design of your choice, or choose form the six designs included in the adorable Cup of Tea Machine Embroidery Collection – a Sulky exclusive. This collection is great for Valentine's Day gifts, Mother's Day gifts or anytime you want to show a little love! Grab the Cup of Tea collection WITH the 10 thread spools you need, as the Cup of Tea Machine Embroidery Palette, for a great price.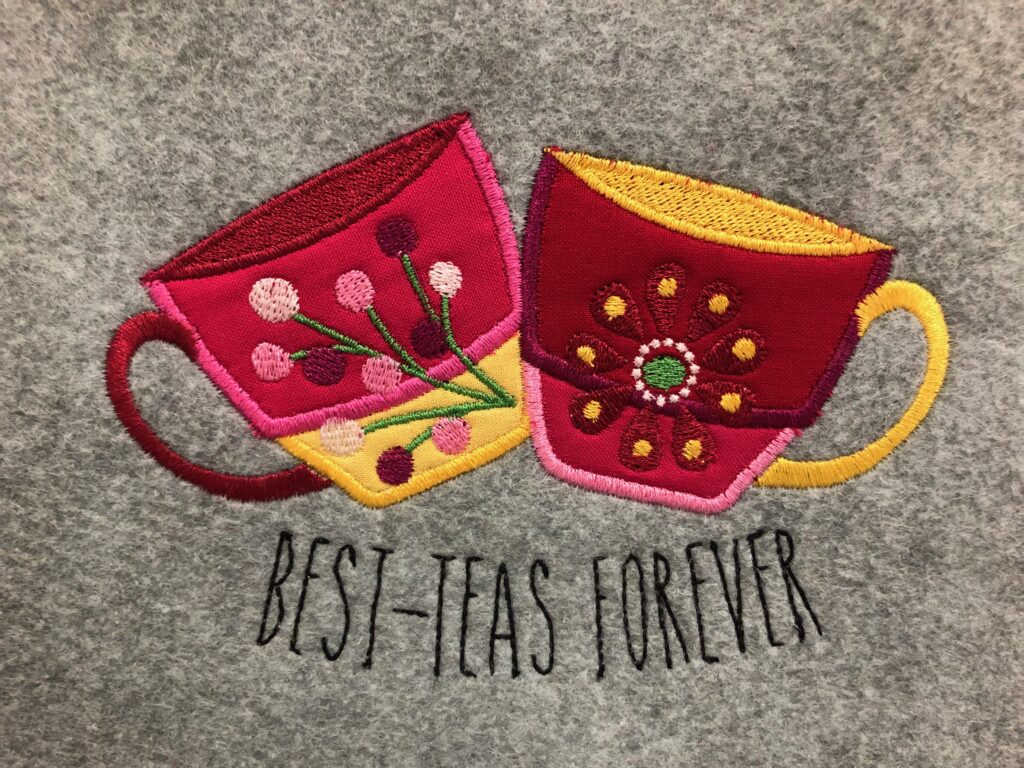 The featured in-the-hoop appliqué design collection contains six appliqué embroidery designs. Follow the color sequence chart included with the design files for fabric placement, stitching and cutting sequences. Duckbill appliqué scissors are a MUST to prevent the scissor tips from piercing the fabric during the in-the-hoop appliqué process.
CATCHALL SUPPLIES
Sulky Thread
Sulky Stabilizer
Organ® Needles
Misc.

(2) 9" x 13" rectangles of polyester or wool felt (a no-fray, stable fabric is necessary)
(2) 3/8" Snaps & snap-setting tool
Machine embroidery design (approximately 4" square or less)
GRAB THE CATCHALL PATTERN
Head on over to sulky.com to grab the pattern today! You'll be making these little felt boxes for all kinds of holidays, gifts and rooms in your house.
Try reducing or enlarging the pattern to make them in different sizes, too! The included size is 2″ deep, which stands up nicely due to the stabilizer and felt weight.