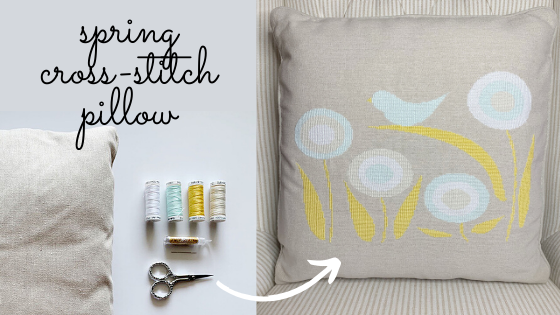 Cross-Stitch Pillow Project + New Video Series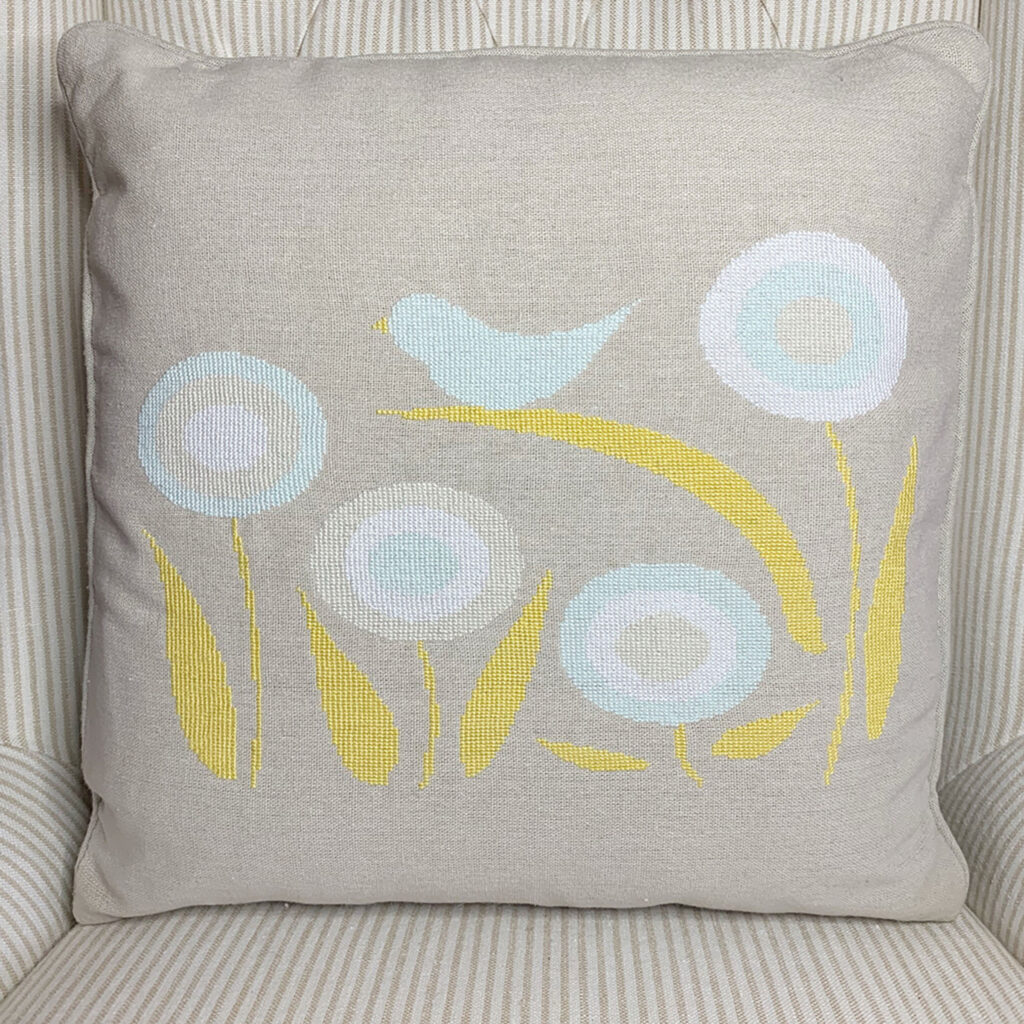 Counted Cross-Stitch Pillow
by Chrissy Callahan or TurtleBunny Creations
Cross-stitch is making a comeback (or did it ever leave?)! We're loving all the cross-stitch creations being made with Sulky 12 wt. Cotton Petites Thread. Yes, that's right! You can use Sulky Cotton Petites (solids and Blendables®) for all handwork projects, including cross-stitch. One strand of this thread equals two strands of traditional embroidery floss. And, it comes on a snap spool, meaning you can pop the top of the spool up to store the thread end after it's cut. No more messing around with tangled floss! After handwork, you can then use the thread on your machine, too.
About the Cross-Stitch Pillow Designer
Raised in an artsy family in the foothills of Northern California, Chrissy Callahan has been crafting since she could hold a needle. After rediscovering her love of crochet and cross-stitch as an adult, Chrissy established TurtleBunny Creations. Her designs can be found in multiple magazines, art shows, and books. Chrissy currently lives in the suburbs of Los Angeles with her husband and adopted mutt, Harley.
Chrissy created this Spring Cross-Stitch Pillow design exclusively for Sulky! We created a kit so you have almost everything you need (there will be a link to get the design in your kit once you've received it!).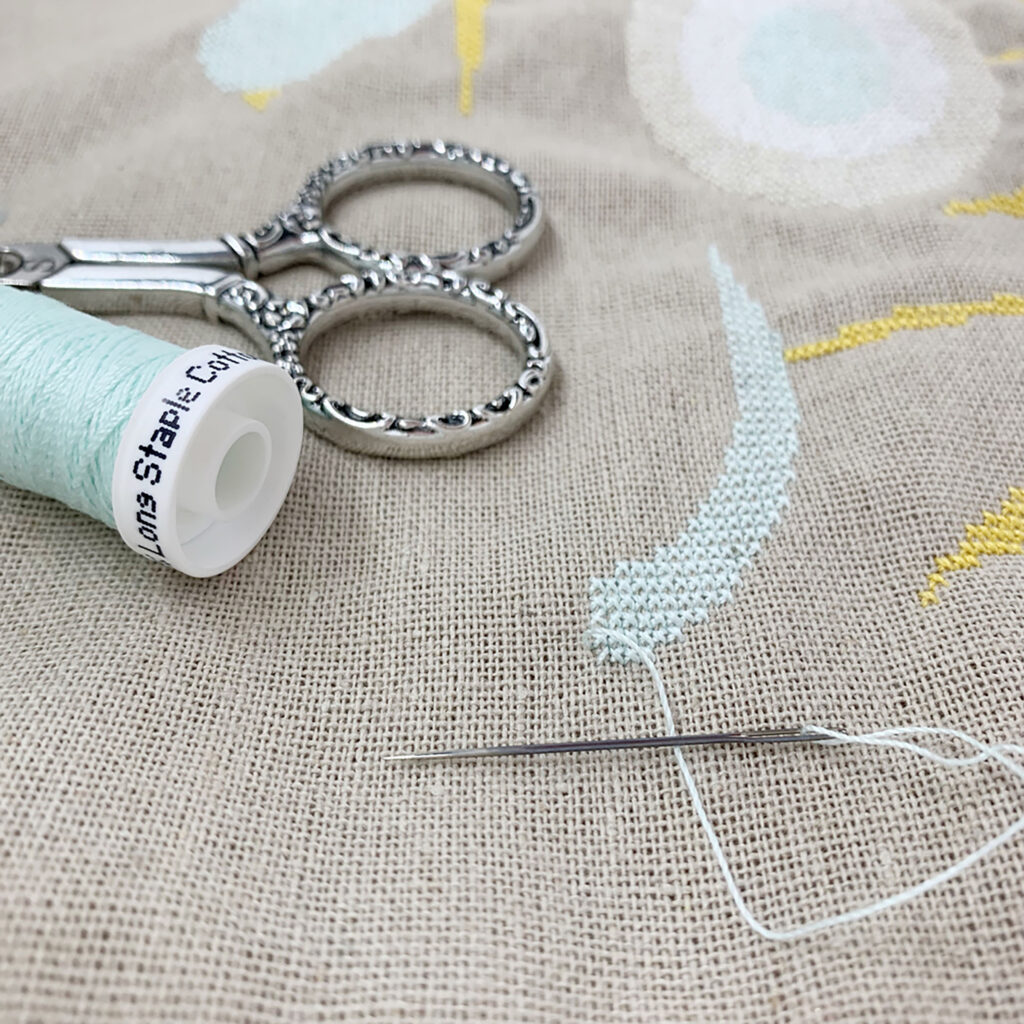 Our Cross-Stitch Pillow Kit is conveniently packaged with products to create this stunning pillow. Bring in a little spring with six coordinating Sulky threads, a neutral pillow blank, and a state-of-the-art wooden German embroidery hoop. Also included are handwork chenille needles. (Note: these needles are sharper than traditional upholstery needles used in counted cross-stitch, so protect your fingers during stitching!) Plus, you'll get the exclusive cross-stitch pattern from TurtleBunny creations!
You're sure to find your zen when hand stitching this project. Cross-stitching calms the nerves and keeps your hands and fingers moving, all while creating some joy to display on your chair or couch.
Cross-Stitch for Beginners
Cross-stitches are created by stitching repeating "x's" in a pattern to create an overall motif or several motifs. Typically, Aida cloth, linen or even plastic is used for counted cross-stitch. The pillow blank in the kit is made of a great fabric to try your hand at cross-stitch. It has a relatively open weave that allows you to place cross-stitches and follow the threads in the fabric as a guide.
If you're a beginner to cross-stitch, it's helpful to do "stamped" cross-stitch. Grab a package of Sulky Stick 'n Stitch and print the pattern onto the fabric-like side. Then peel away the paper backing to reveal the adhesive. Next, place the Stick 'n Stitch directly onto the pillow fabric right side, and stitch through all layers. Finally, follow the printed pattern on the stabilizer to cross-stitch the entire design. The stabilizer also acts as additional security so the fabric doesn't stretch out of shape during stitching.  Hint:  Use the lightest (draft) setting on your printer, and you can print in color, too!)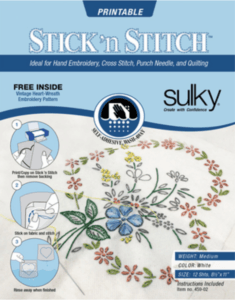 Once cross-stitching is complete, rinse away the stabilizer under running water until all of the stabilizer is dissolved. The kit does NOT include Sulky Stick 'n Stitch, so be sure to grab some if you want to try this technique with your pillow.
Watch & Learn
Look to our video series, Intro to Cross-Stitch with Amanda Mae of Ardith Designs to learn lots more about cross-stitch. Amanda takes you through everything from the supplies you need (many of which are in the pillow kit!), to how to read patterns, to choosing fabrics, to forming stitches and more!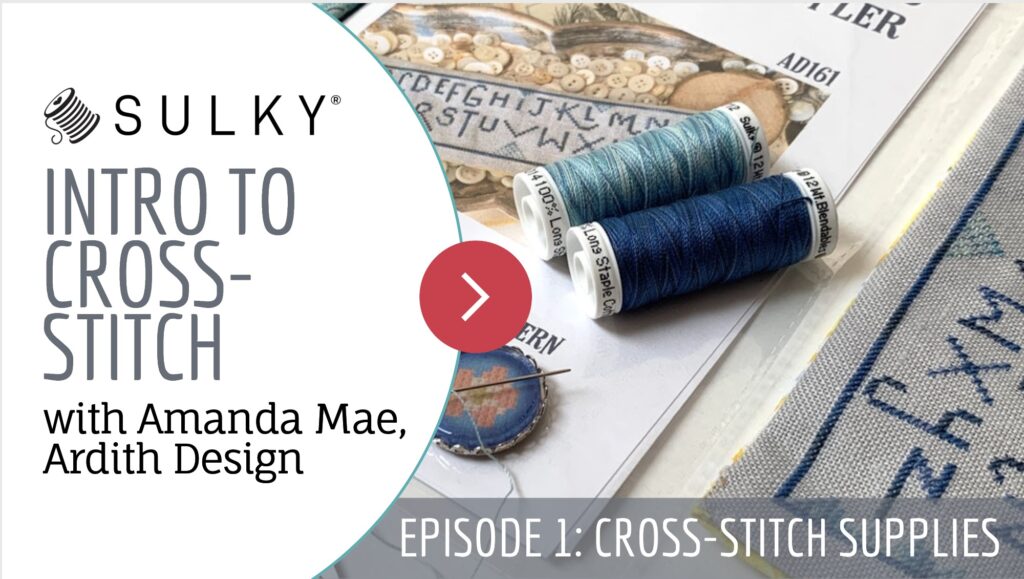 If you're a newbie or haven't done cross-stitch in a long time, now's the time to get acquainted with this craft. Sulky is here for you every step of the way!