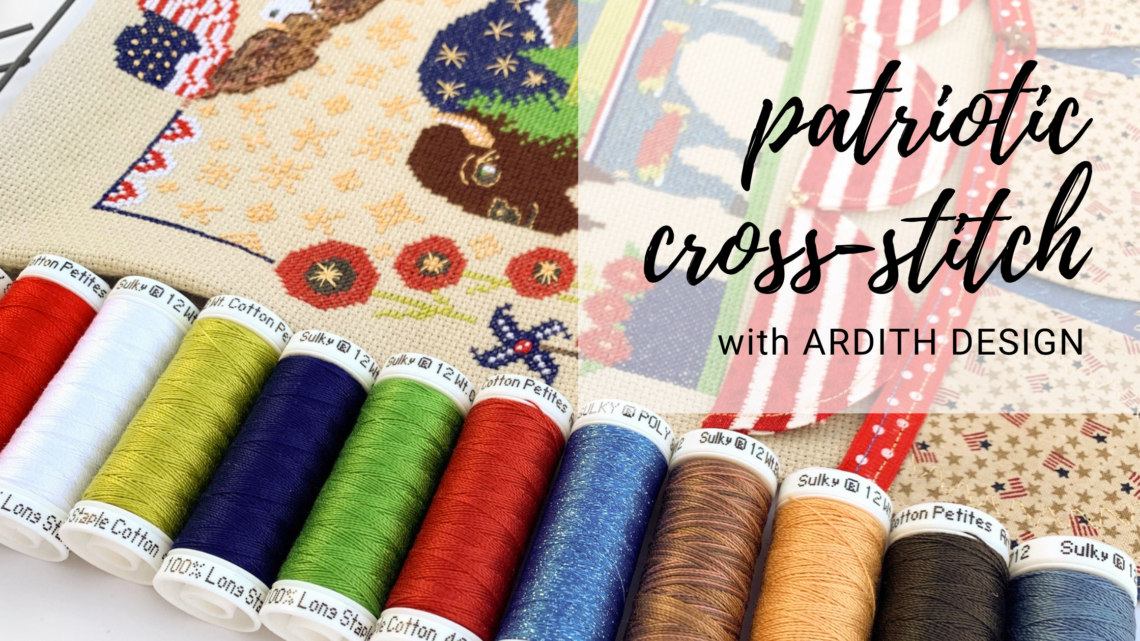 Americana Cross-Stitch FREE Sulky Webcast
Americana Cross-Stitch with Ardith Design

a FREE webcast with Sulky!
Join us on May 11, 2021 at 2pm ET for a FREE Americana Cross-Stitch webcast with Amanda Mae MacNaughton of Ardith Design. Amanda will take us through a beautiful patriotic-themed cross-stitch design, perfect for Memorial Day, July 4 or any day of the year!
WEBCAST DETAILS
During the webcast, Amanda will go over the basics of cross-stitch if you've never tried it before or need a refresher. This fun pastime is trending, with fun embellishments and finishing techniques to learn!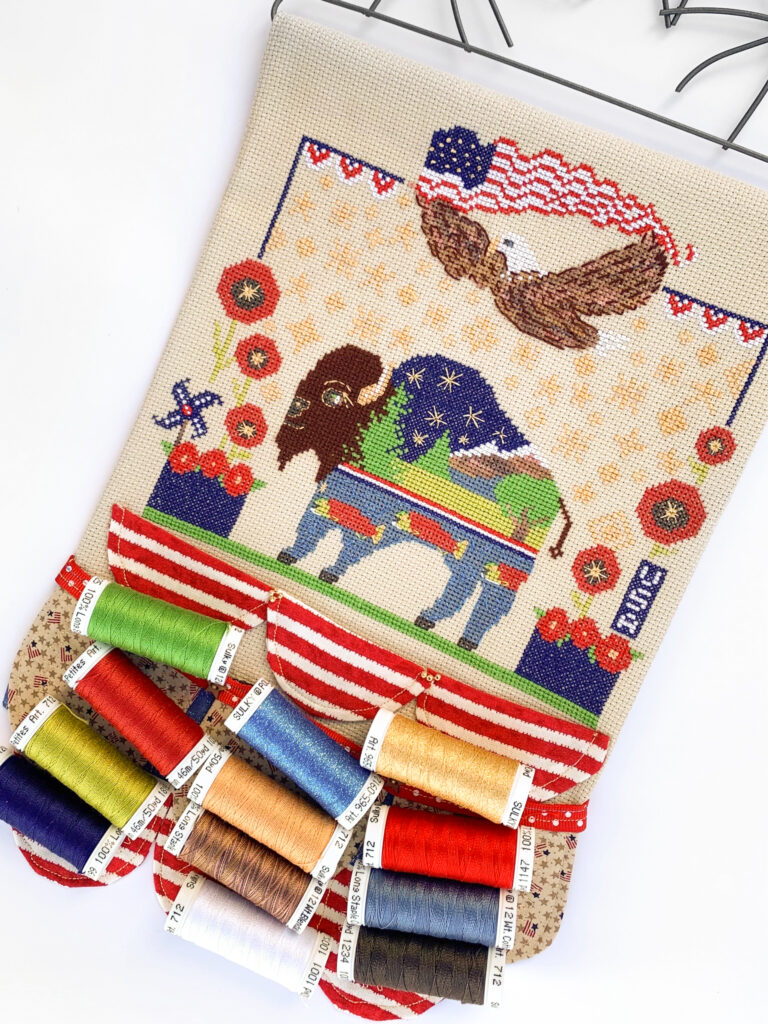 WHAT YOU'LL LEARN
How to use Sulky Cotton Petites Thread for handwork

One strand of this thread equals two strands of traditional embroidery floss. It's easier to use and much easier to store, as the thread end is neatly contained in the snap end of the spool!

Blend textured thread into designs for dimension & interest

Amanda will show you how to incorporate textured Filaine thread into the design to act as the bison's fur. She also adds metallic thread into the design for sparkle and shine! Yes, you can use these threads for handwork! And Amanda will show you how!

Brush up on cross-stitch techniques

If you haven't done cross-stitch in a while, you'll love Amanda's refresher. And if you're a complete newbie, you'll grasp the stitches very quickly and be on your way to stitching success.

Hand embroidery stitches for finishing & embellishments

Add details with a few hand embroidery stitches. Or create your design entirely in hand embroidery – it's your choice!

Inspiration for displaying the finished piece several ways

Hand the finished piece on a fun hanger, as pictured. Or create festive home décor and gifts to celebrate your love of the USA!
If you can't join LIVE, once you register you'll be able to rewatch, pause, fast forward, and rewind, and watch as many times as you like after the live event ends. The event is stored in your Library for easy reference.
Americana Cross-Stitch PATTERN & KIT
Browse the Sulky site & make your shopping list for the webcast. You'll find the Americana Cross-Stitch Kit ($39.99 on SALE until 5/11/21 at midnight). Kits aren't required to attend, but at this great price you're sure to want one! The kit includes the Aida fabric and 13 Sulky threads (including Petites, Filaine and Poly Sparkle), plus a pack of handwork Bohin needles for stitching.
You can also grab the Patriotic Bison Cross-Stitch digital pattern as a separate purchase here.
More deals & steals will be activated on the day of the webcast. Plus, we'll give away TWO awesome door prizes during the event!
FREEBIE FOR YOU
Amanda has designed a special Eagle Hand Embroidery pattern for all registrants! Once you register, you'll have access to download the design and practice your handwork!