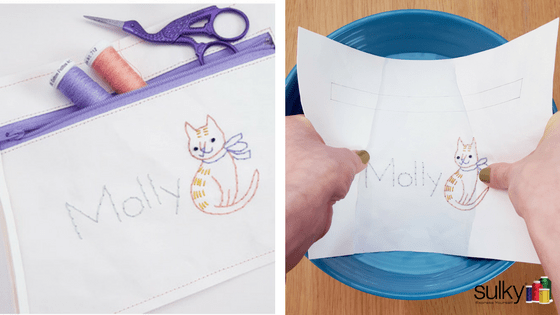 Free Webinar | Zipper Pouch with kraft-tex®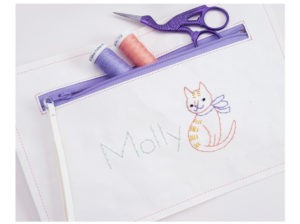 Join us in creating this zippered pouch made with kraft-tex® Paper Fabric! During this FREE, one hour webcast, you will learn how to make a faux-leather zipper pouch using the versatile and durable kraft-tex paper fabric.



How to make kraft-tex look like faux leather
How to transfer a hand embroidery design to kraft-tex using Sulky Stick 'n Stitch Stabilizer
Tips on hand embroidery through kraft-tex
How to machine embroider onto kraft-tex
A fun way to insert a zipper and lining – plus, how to make a zipper pull tassel out of kraft-tex

General instructions for kraft-tex
Downloadable instructions for one of Alyssa's projects from the book kraft-tex Style, compliments of Stashbooks, an imprint of C&T publishing
Free kitty design used in the webinar
Ellen Osten, Sulky's Director of Education, will share her tips using kraft-tex when doing machine embroidery, printing on a home printer, using fabric markers, and free-motion sewing with Sulky Holoshimmer™.

Date | Tuesday, April 10, 2018
Time | 2:00 PM EDT
Featuring Special Guest Alyssa Thomas | Owner of Penguin & Fish, a manufacturer of lovely and quirky hand embroidery kits, Author of Sew & Stitch Embroidery, and Fabric Designer.
Cost | FREE!

Those who join us live, have a chance to win door prizes and also receive great webspecial offers on www.sulky.com!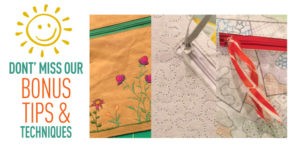 Can't make it? No worries! You can still sign up and watch the webcast anytime following the initial broadcast!
We hope to "see" you there!