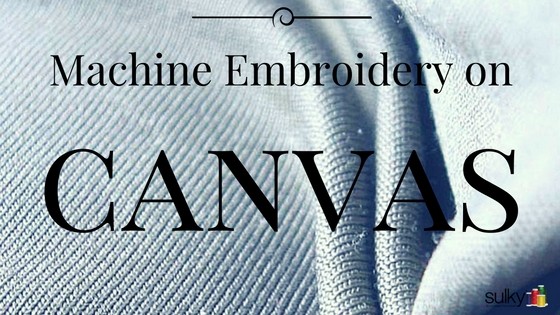 Machine Embroidery Series – Embroidery on Canvas
Today we are continuing to explore machine embroidery on heavy woven fabrics. Here is a great example of embroidery on canvas.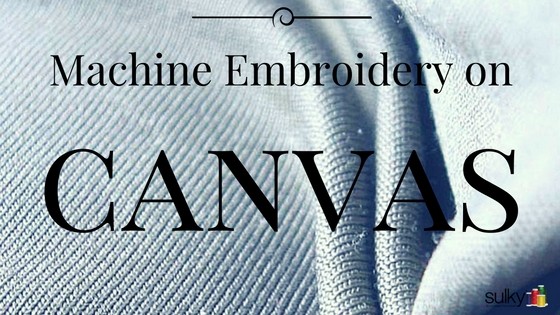 Canvas Supplies:
Stabilizer: Sulky® Sticky+™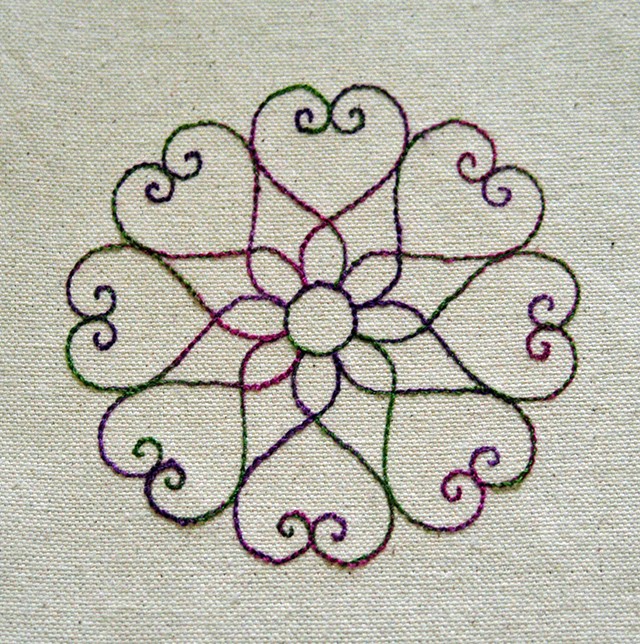 Design is a free download to all members of the Sulk Embroidery Club:  #1090 Heart Scrollwork-Small-an outline design
Needle:  100/16 Topstitch
Thread:  Sulky 12 wt. Cotton Blendables® Thread  #713-4123 Hot Batik
Step 1
Hoop Sulky® Sticky+™ in a 120mm (minimum) hoop, with the grided release sheet still intact and facing up. Score the paper making sure the exposed surface, at minimal, is large enough to accommodate the size of the design. Any extra surface exposure offers additional adhesive security.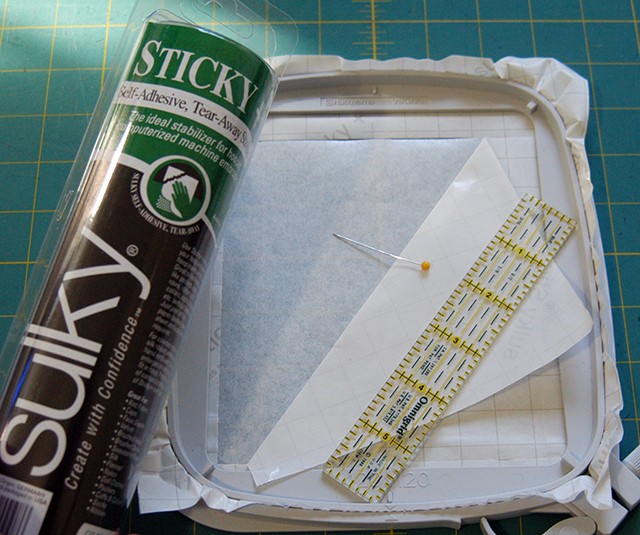 Step 2
Firmly, but smoothly, press the canvas to the sticky surface.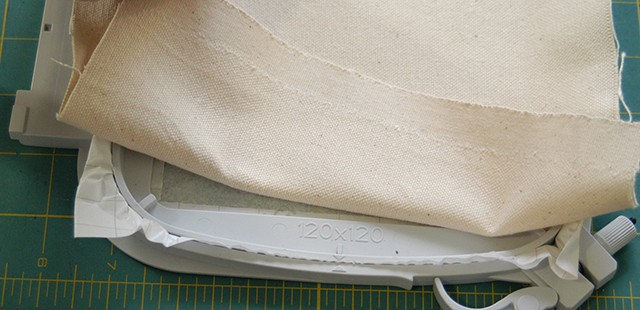 Step 3
Decide on a second method of securing the heavy fabric to the stabilizer.  Machine basting was chosen for this example.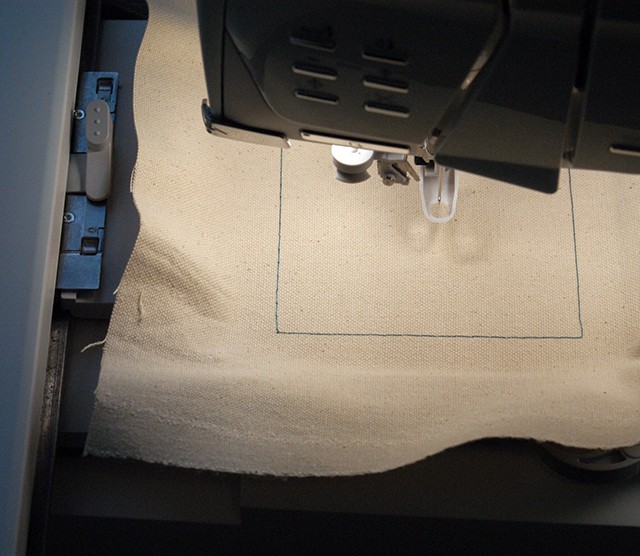 Step 4
Embroider the design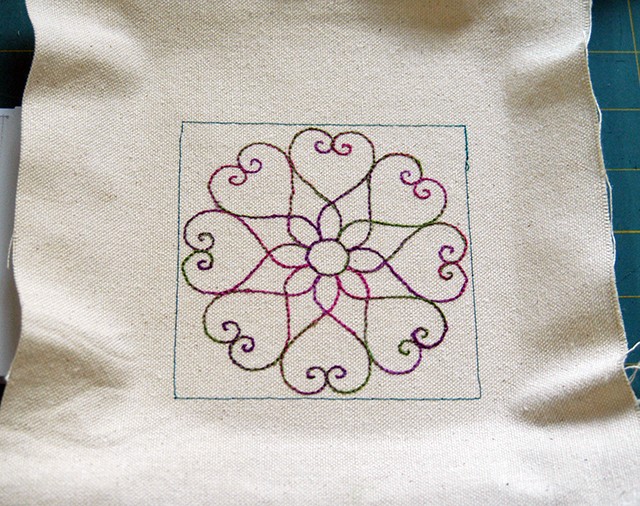 Step 5
Remove the excess stabilizer from the back side of the embroidery. Begin by cutting through the bobbin stitches of the basting box.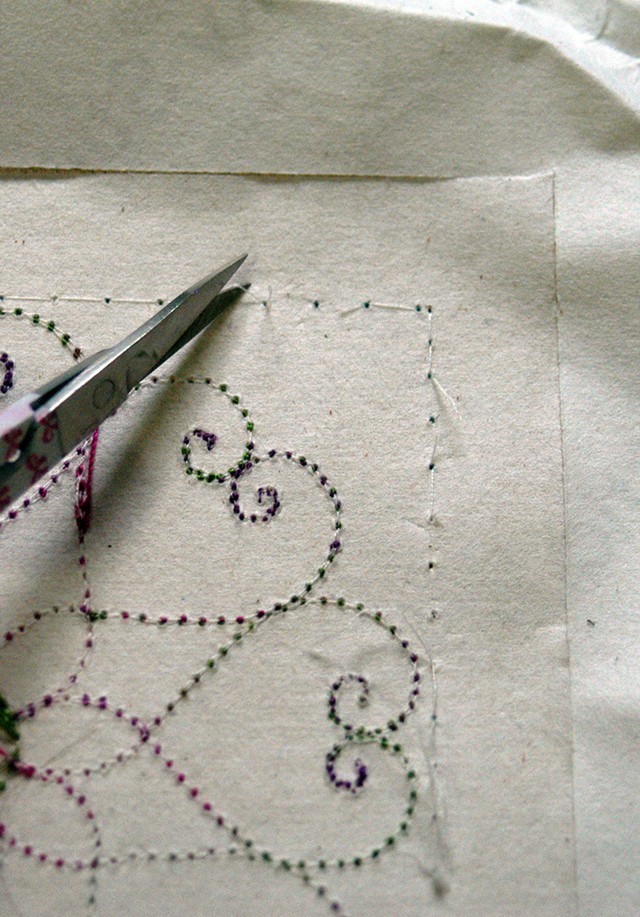 Normally a strong advocate of removing as much "excess" stabilizer as possible, behind a heavy fabric such as canvas, there is really not a big need to do so. Sulky stabilizers, although very strong, are also very supple. However, Sticky+™, easily pulls away from the fabric.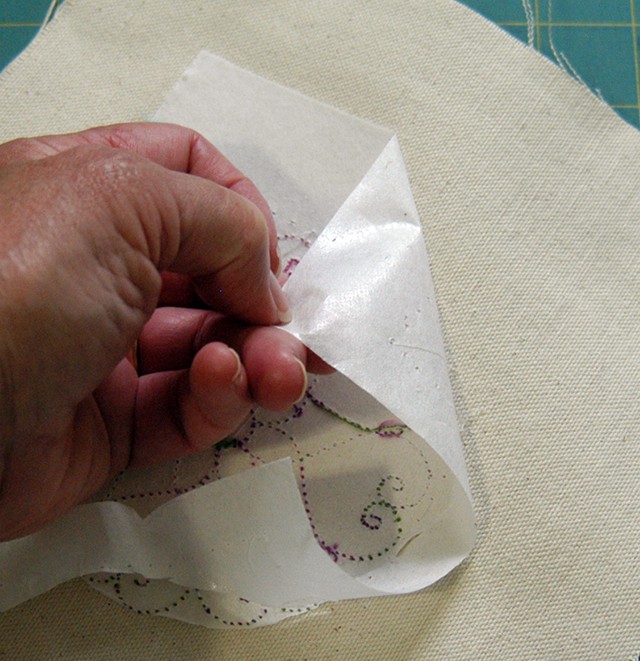 Pull from the outer areas in towards the design and then cut close to, but not through any outline stitches.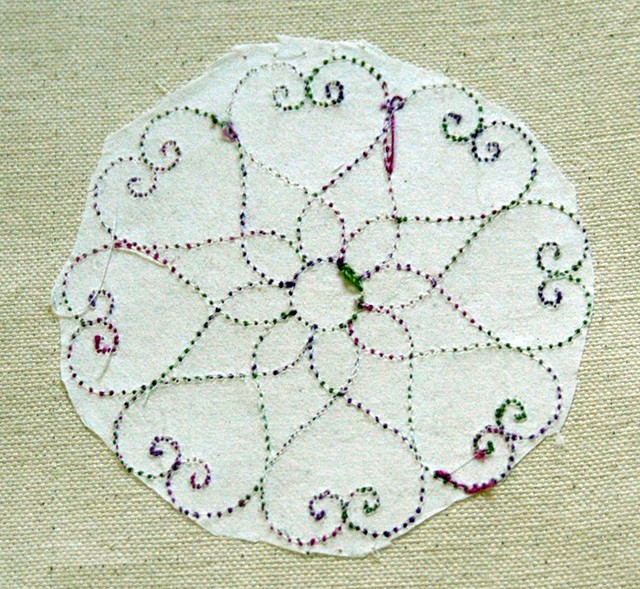 Step 6
If needed, press finished embroidery face down into a thick terry towel allowing the steam to relax all fibers back into their natural state.  If any needle marks show from the basting box, simply steam and run your finger nail over the area in various directions to help them disappear.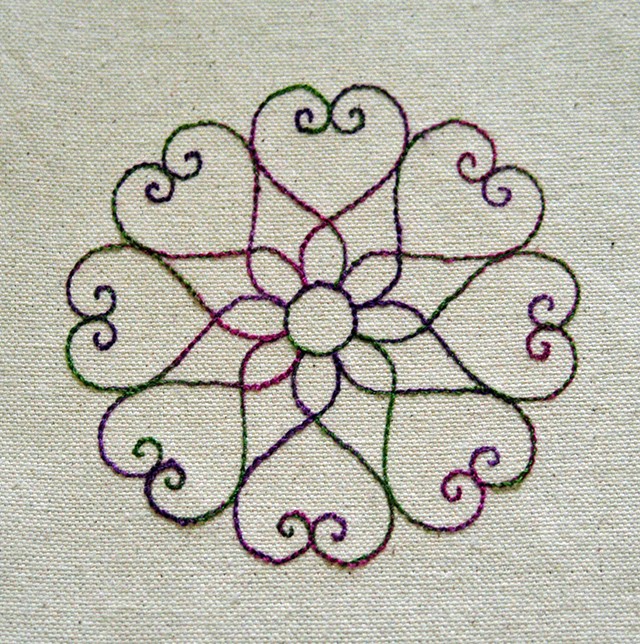 Next post, we will explore Duck Cloth!

This series is written by guest blogger, Pamela Cox. Pamela is an expert embroiderer, designer, digitizer and all around wonderful girl! We are so happy to have her contributing to the Sulky Blog!