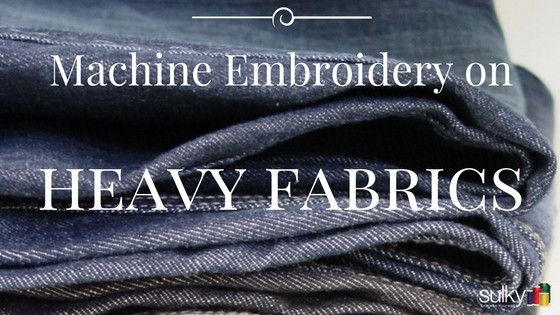 Machine Embroidery Series – Heavy Woven Cottons


This series is written by guest blogger, Pamela Cox. Pamela is an expert embroiderer, designer, digitizer and all around wonderful girl! We are so happy to have her contributing to the Sulky Blog!
Heavy Woven Cottons
What do Denim, Duck-Cloth and Canvas all have in common?  All three are considered "utility fabrics" because they are sturdy, heavier-weight, woven, cotton fabrics.  Denim and duck-cloth are often used for slacks or jackets while all three are great for many home-dec projects and just perfect for tote bags!!
Although woven fabrics can be secured directly in an embroidery hoop, often times the weight of a utility fabric precludes this from being a viable option.  Over the next three posts, we will explore a couple of alternate methods to successfully embroider on these materials; however, they all begin with pre-washing and drying the fabric prior to usage.
A successful end product also includes choosing an embroidery design appropriate to the background it is to be featured on.  Filled designs or appliques, both solid in nature, hold their own against a seemingly textured background and both are equally appropriate for these fabrics.  Line designs will work, although they tend to look a bit washed out against the dense foundation, unless additional definition is provided to the outline by stitching in a heavier Sulky® 12 wt. or 30 wt. Cotton  or Cotton Blendables® Thread.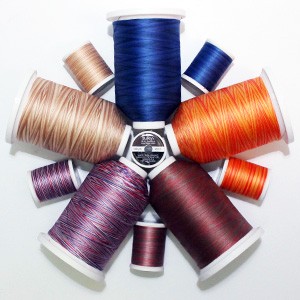 Canvas is the stiffer and usually the heaviest of the three fabrics.  Hoop only the stabilizer – choosing from Sulky® Sticky +™, Tear-Easy™ or Cut-Away Plus™.  With its heavier weight, it is a good idea to incorporate at least two methods of securing the fabric to the stabilizer: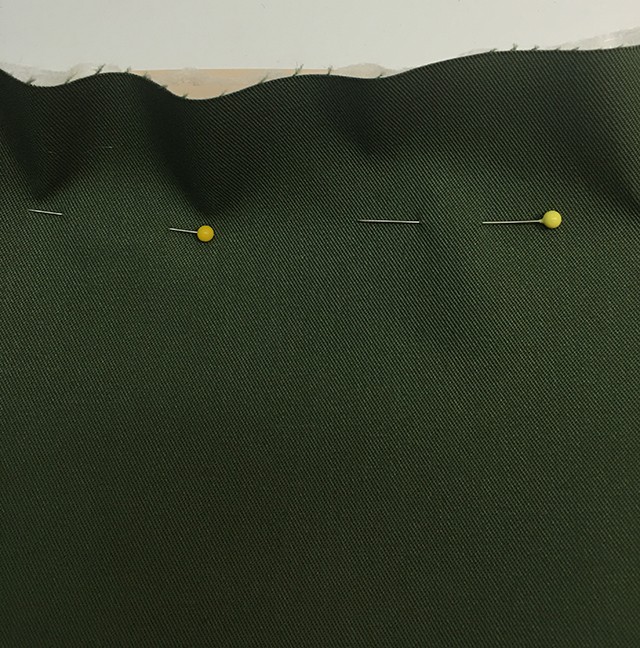 Securely pin the fabric to the stabilizer, placing pins close to the inside of the hoop's frame to keep them out of the path of stitching.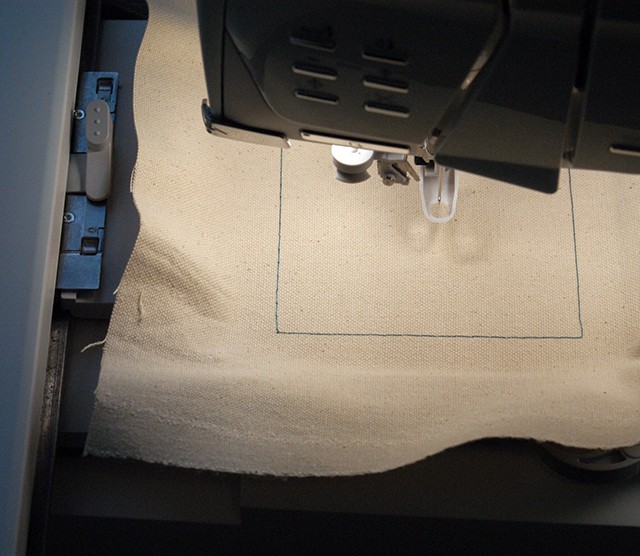 Machine baste or "fix" the fabric to the stabilizer which is a feature found on many embroidery machines.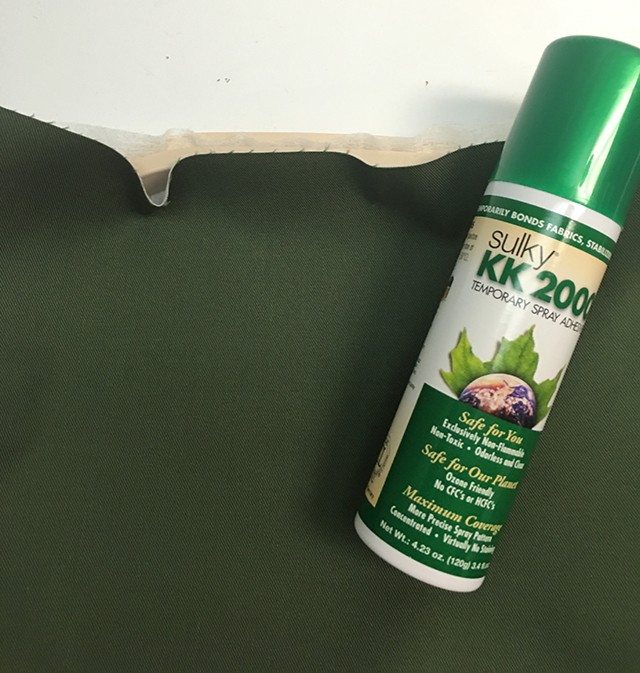 Use Sulky KK 2000™ Temporary Spray Adhesive to lightly spray the other stabilizers and then smooth smooth the fabric to the sticky surface.  (Hint:  Both surfaces can be sprayed when super adhesion is needed.)
Denim and duck-cloth are available in different weights.  The above method suggested for canvas is certainly a viable option for both of these fabrics as well.  However, in addition, for the lighter versions of both fabrics, hooping the material along with the stabilizer is also acceptable.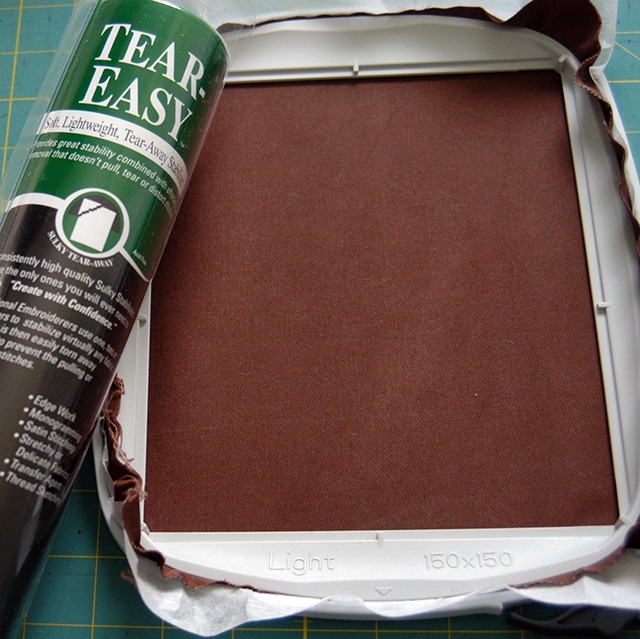 Direct hooping eliminates the need for a second method of securing.
There are always other factors, besides using the "correct" stabilizer and choosing an appropriate design, which need to be addressed to ensure successful machine embroidery.  When the medium is a "heavy, utility fabric" incorporate these additional suggestions:
Use a Topstitch needle for embroidering the project.  They can be found in larger gauges than regular embroidery needles yet still offer a large "eye" which helps reduce friction on thread (causing less thread breakage).  A 14/90 Topstitch Needle would be minimum for stitching with Sulky 30 wt. Thread; and for 12 wt., you probably will need a 16/100 Jeans Needle.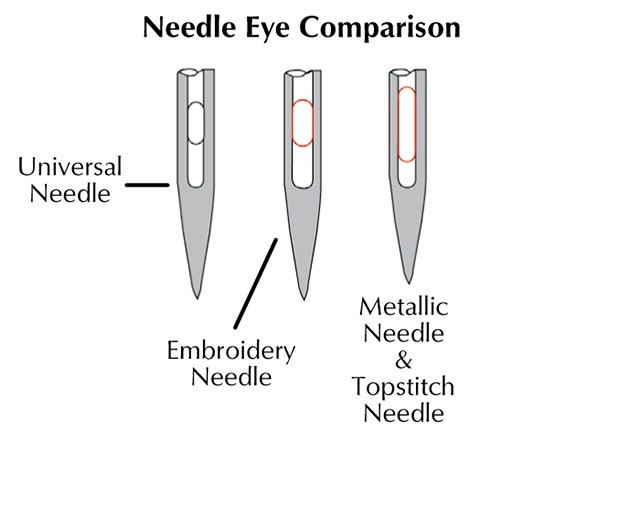 Slow the speed of the machine down by at least half to further reduce friction.  "Friction" caused by the needle repeatedly penetrating produces heat which can cause thread breakage.  If a heavier cotton thread is being used, it would be best to embroider at the slowest speed possible. Always begin a project with a sharp new needle.
In the next post, we will continue with heavy woven cottons with a photo essay of machine embroidery on canvas.