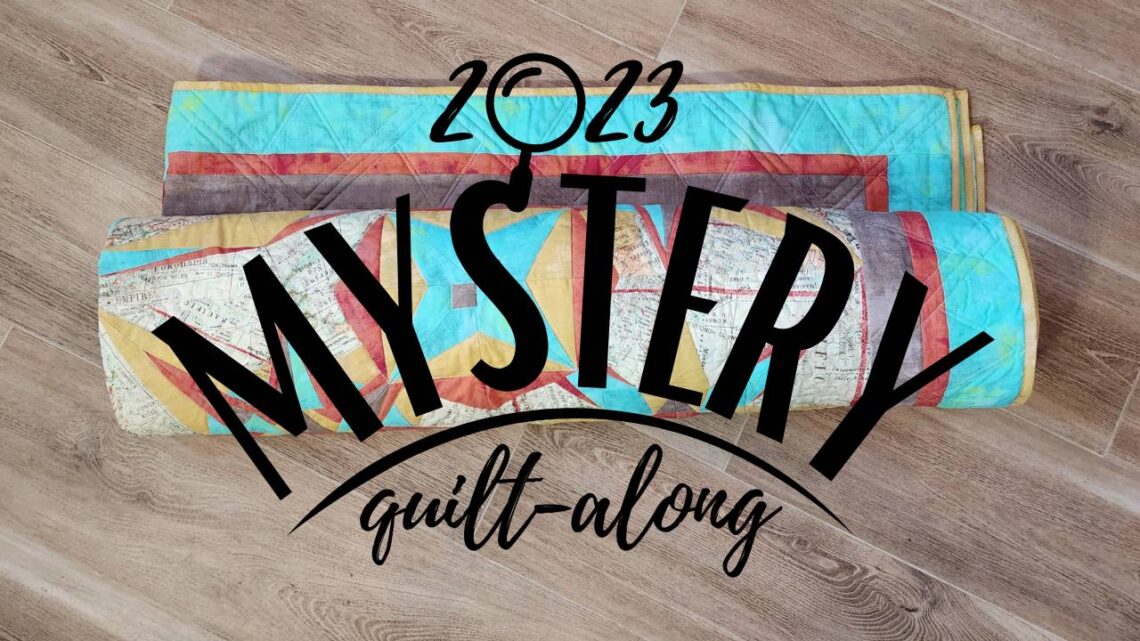 Mystery Quilt Along with Ashley Hough
Mystery Quilt Along with Sulky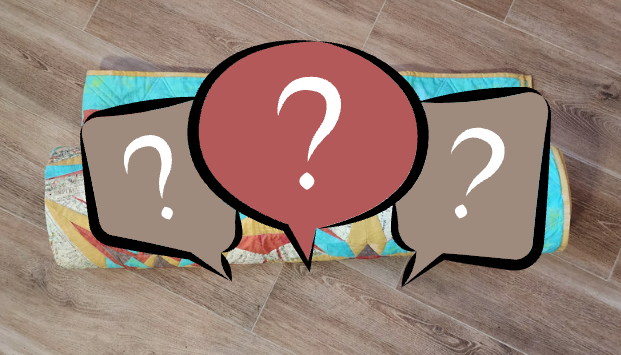 Follow along week by week as we unveil a new quilt block tutorial. At the end of three weeks, you'll have enough blocks sewn to create our 2023 Sulky Mystery Quilt!
Each week, you'll learn how to construct a new quilt block with extensive video instruction; then, we'll tell you how many of that block to make while you wait for the next tutorial to drop into your inbox.
Ashley Hough, designer and instructor for National Quilters Circle and other publications, will show you every step of the way.
In the final fourth week, you'll compile the blocks into a beautiful quilt that measures 76″ square.
You'll also learn several variations for other projects to make using the different Blocks and quilt pattern with BONUS TUTORIALS!
HOW THE QUILT ALONG WORKS
Once you register, you'll receive a supply list to gather your fabrics and materials for the Lessons within the Quilt Along. We also have a limited number of kits available that contain the fabrics for the quilt top and Sulky Threads for construction & quilting.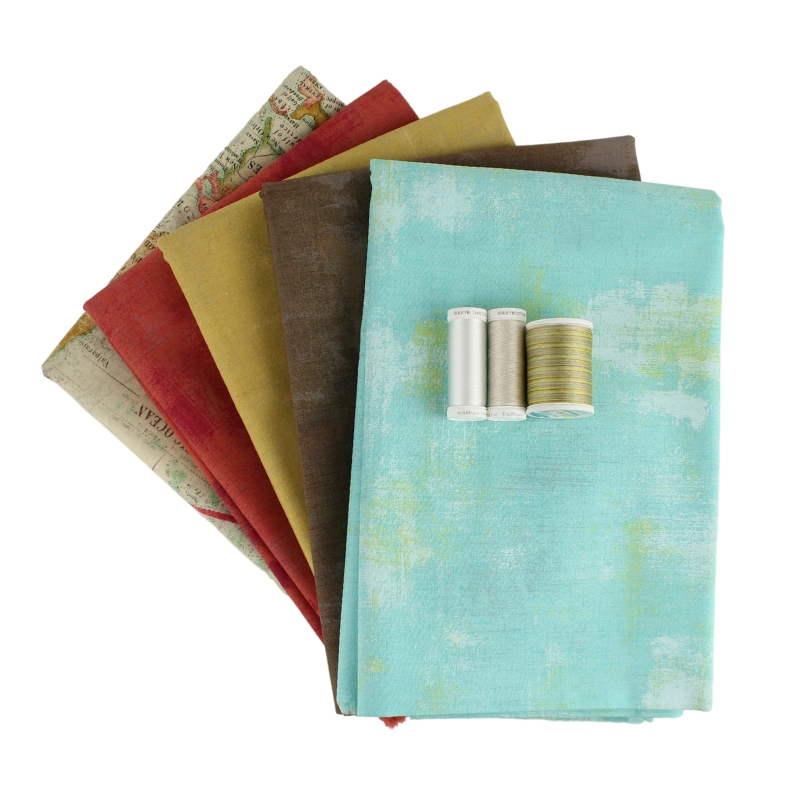 TAKE ME TO THE QUILT ALONG KIT >
The quilt along kit also has optional add-ons for Paper Solvy and Quilt Backing, should you need that for your project. You'll learn all about the benefits of using Paper Solvy for FPP (foundation paper piecing) projects, and we've bundled all the sheets you need into one convenient package at a special price for the Quilt Along! The backing fabric coordinates with the front fabrics (very limited stock of backing fabric is available).
We'll send you an email to notify you when each block tutorial is ready for viewing (each Friday in October). With video instruction, written steps with photographs, and a convenient kit option, this Quilt-Along will be "sew" much fun!
Plus, once you register you'll have access to our Mystery Quilt-Along Community Page, where you can interact with other participants, share your photos and ask your questions.
Finished Mystery Quilt dimensions: 76″ x 76″
Featured Techniques: Foundation Paper Piecing, Working with Different Thread Weights, Various Quilting Options
Mystery Quilt-Along Duration: 4 Weeks
This is not a live event, so you choose when you want to watch the Lessons and make your blocks. Once purchased, the Quilt-Along is available in your personal Library for future reference, too!
WHAT YOU'LL LEARN
How to piece together three quilt blocks featured in the Mystery Quilt, using FPP (foundation paper piecing) methods.
How to work with Sulky Paper Solvy.
How to assemble the full-size quilt.
How to choose threads for different quilting options.
QUILT ALONG HIGHLIGHTS
Have fun creating various quilt blocks with expert video & written instructions guiding your way.

Watch as your quilt takes shape, without knowing the final result!

Experiment with fabric combinations, using your stash or our convenient kit.
Learn how to quilt your finished project using various techniques and threads.
Create variations of the Mystery Quilt once you learn the FPP methods outlined in the Lessons to create smaller or larger quilts, placemats, table runners and more.
LESSON ACCESS & FIRST BLOCK TUTORIAL BEGINS ON OCT 6, 2023 WHEN THE QUILT ALONG ACTIVATES. SUBSEQUENT LESSONS DROP EVERY WEEK IN OCT 2023.
WHAT TO EXPECT
When the Mystery Quilt-Along activates on October 6, 2023, you'll receive an email prompting you to sign in for the first Lesson, which includes an Introduction to the Quilt-Along and the first quilt block tutorial. You'll receive another email weekly for the following three weeks, each containing a link for the next Lesson. At the end of the four-week period, the Mystery Quilt will be revealed, you'll receive the final quilt pattern PDF for future reference, and you can access any of the previous tutorials at any time.
The full Mystery Quilt PDF, with each FPP Block Template, comes with purchase of the Mystery Quilt-Along. You'll receive each block pattern weekly, with the final pattern available for saving & downloading once the Quilt Reveal Post is activated at the end of the four-week period. Quilt pattern is valued at $19.99!
NOTE: If you purchase the Mystery Quilt-Along after the four-week period ends, you'll receive all portions of the Quilt-Along at once, available to navigate through at your own pace.
With multiple video tutorials and extra instructions within each Lesson taking you through the steps, you'll feel confident no matter your quilting skill level.