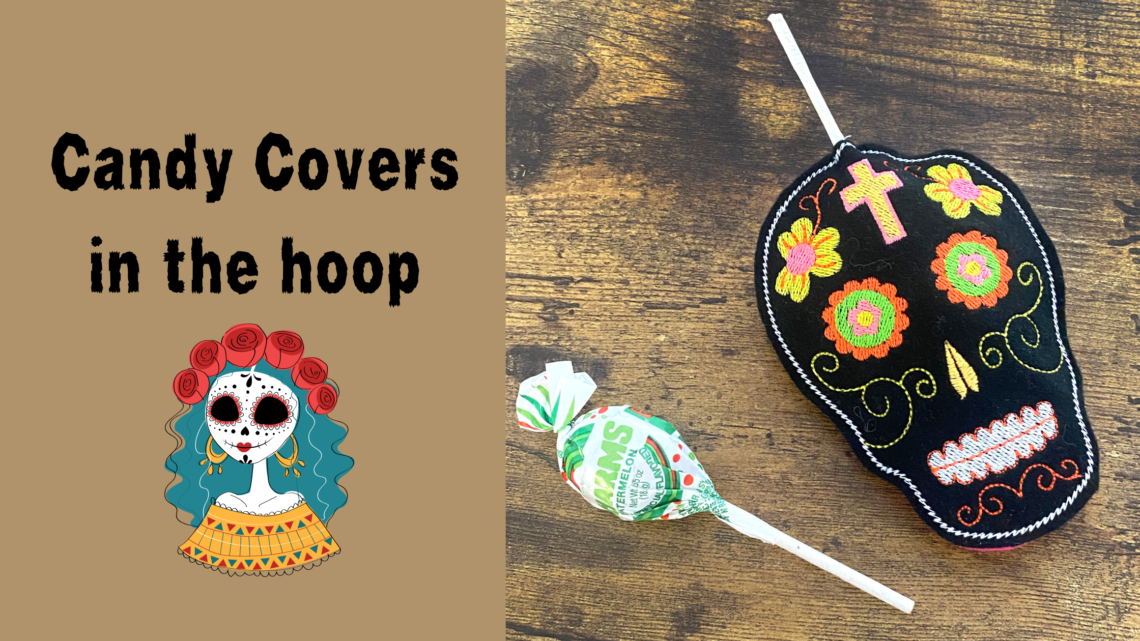 Candy Covers Made in the Hoop
Candy Covers, Gift Tags, Air Fresheners & More!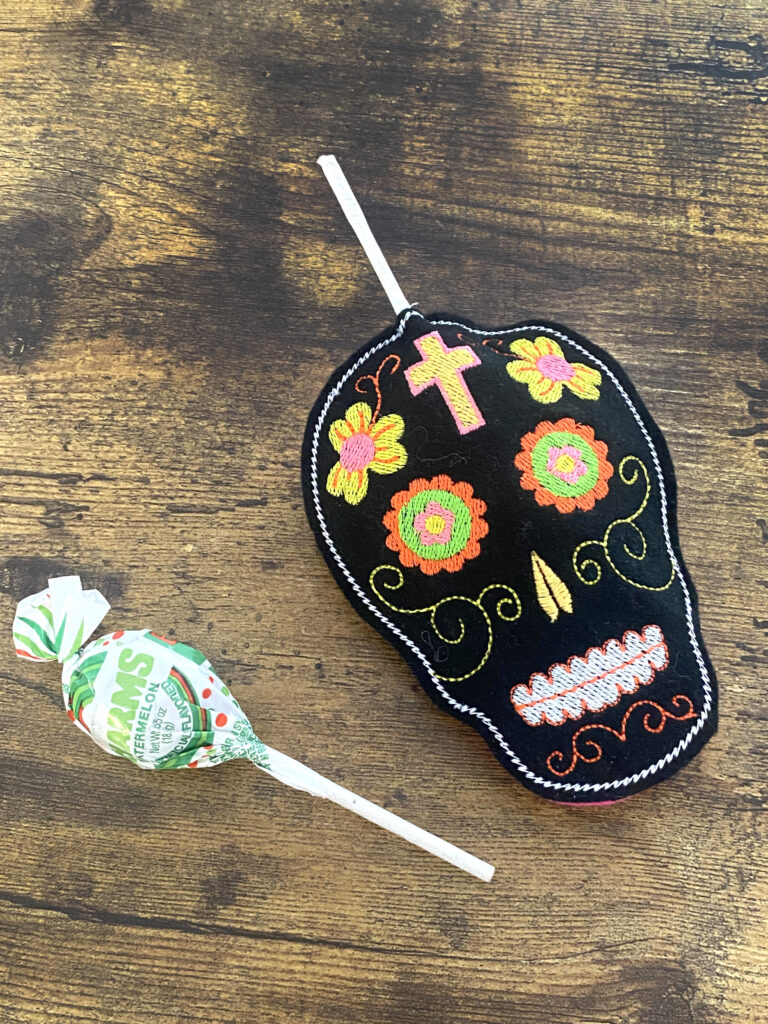 Candy covers are a sweet way to package Halloween treats to give as gifts, party favors and display. Sue O'Very, of Sookie Sews, shares her Sugar Skulls ITH design with us and shows off the versatility of this design with tons of creative options!
CANDY COVERS DESIGN DETAILS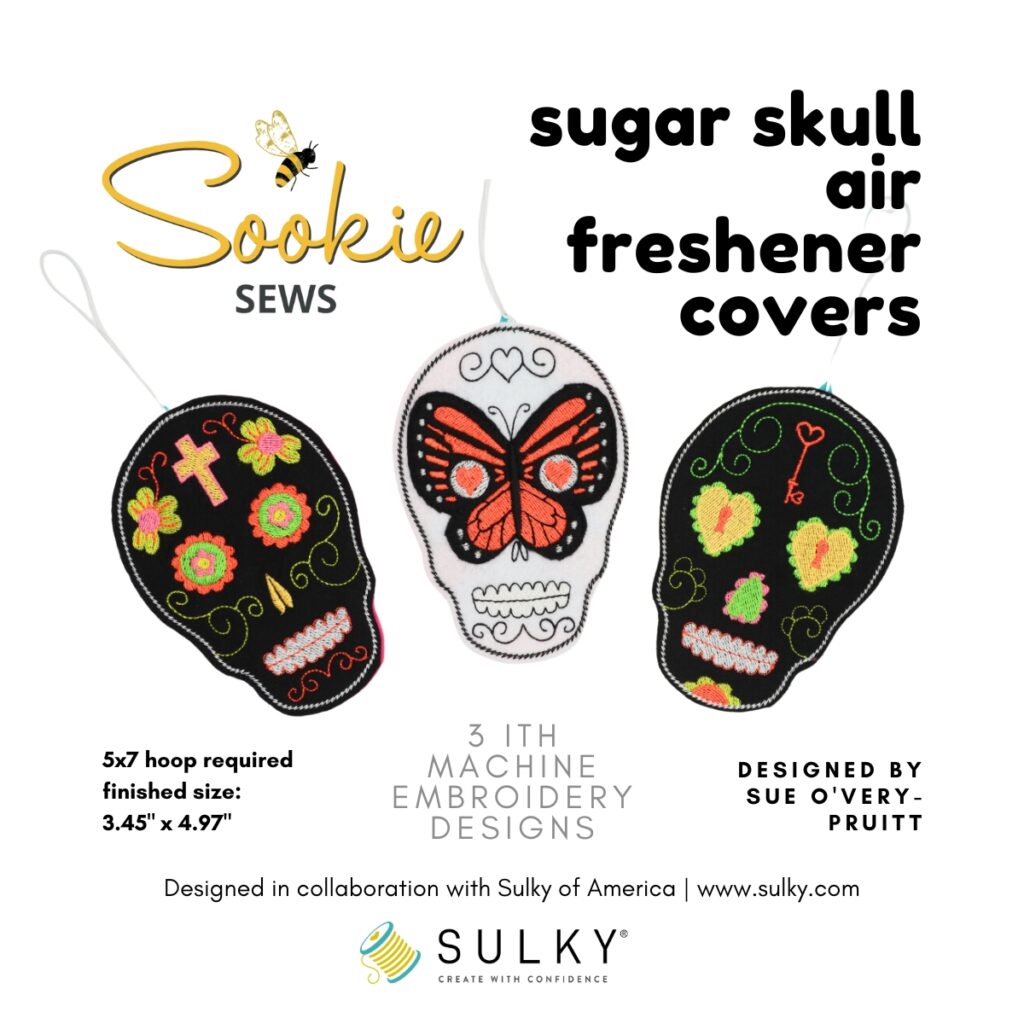 The Candy Covers started out as Air Freshener Covers! That's right! Sue designed these air fresheners to fit traditional tree-shaped air fresheners that are typically sold at car washes and big-box stores. (In fact, she presented the project for our August Webcast – Register today if you missed it!)
While developing the project, we realized that these beauties are perfect for so many things!
A 5×7 hoop is required to make one of the "Air Freshener Covers," which we will not refer to as "Candy Covers." And they are done entirely in the hoop of your embroidery machine. There are three designs to choose from: the Cross Sugar Skull, Butterfly Sugar Skull and Key Sugar Skull (all zipped together as a collection).
A scented tree fits inside, and the elastic at the top of the tree goes through the project upper-edge hole for hanging. However, a lollipop easily fits inside, with the stick inserted into the hole instead! How cute is that?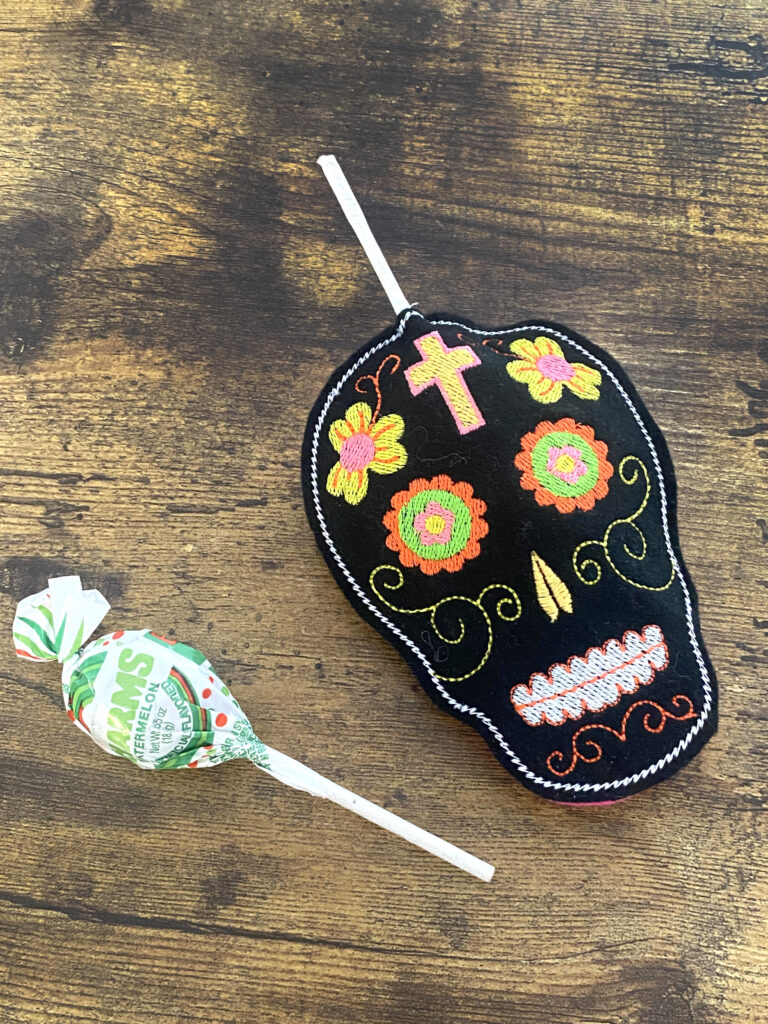 CANDY COVER USES
In addition to a lollipop, a single piece of Halloween candy fits snugly inside. What a cute party favor to gift to your guests?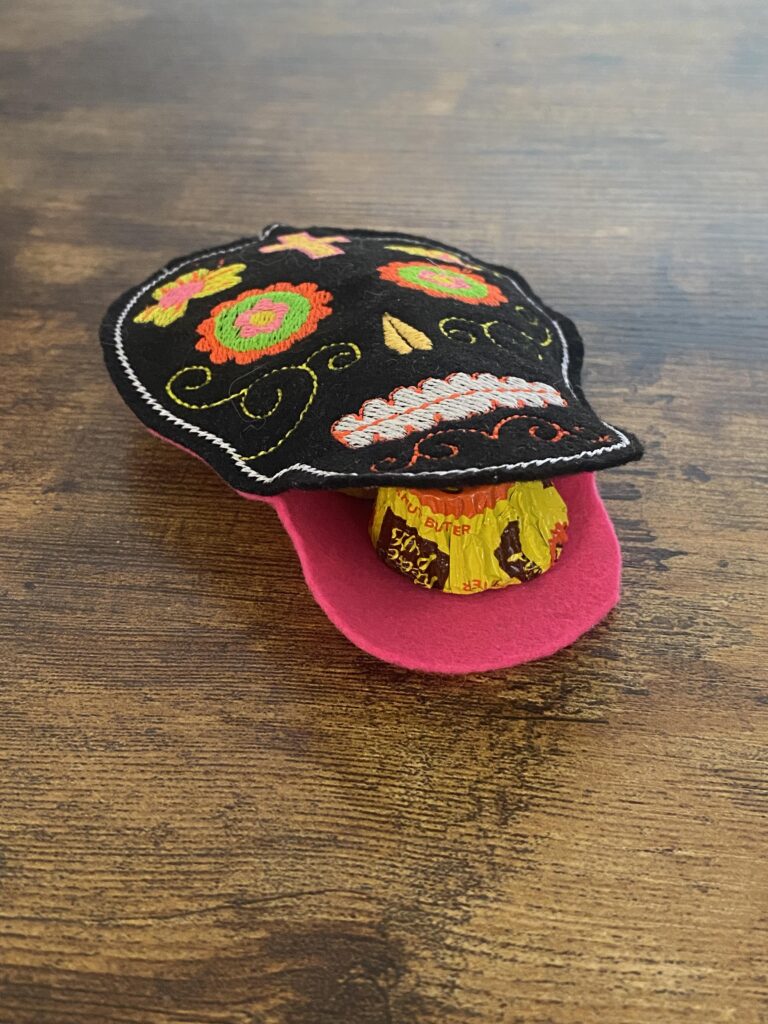 Imagine your spooky table setting, with one of these placed atop each person's plate? Love it!
You can also insert a hair elastic and tack it at the Candy Cover upper edge to tie around a napkin ring.
Add a string and create a gift tag for a special someone.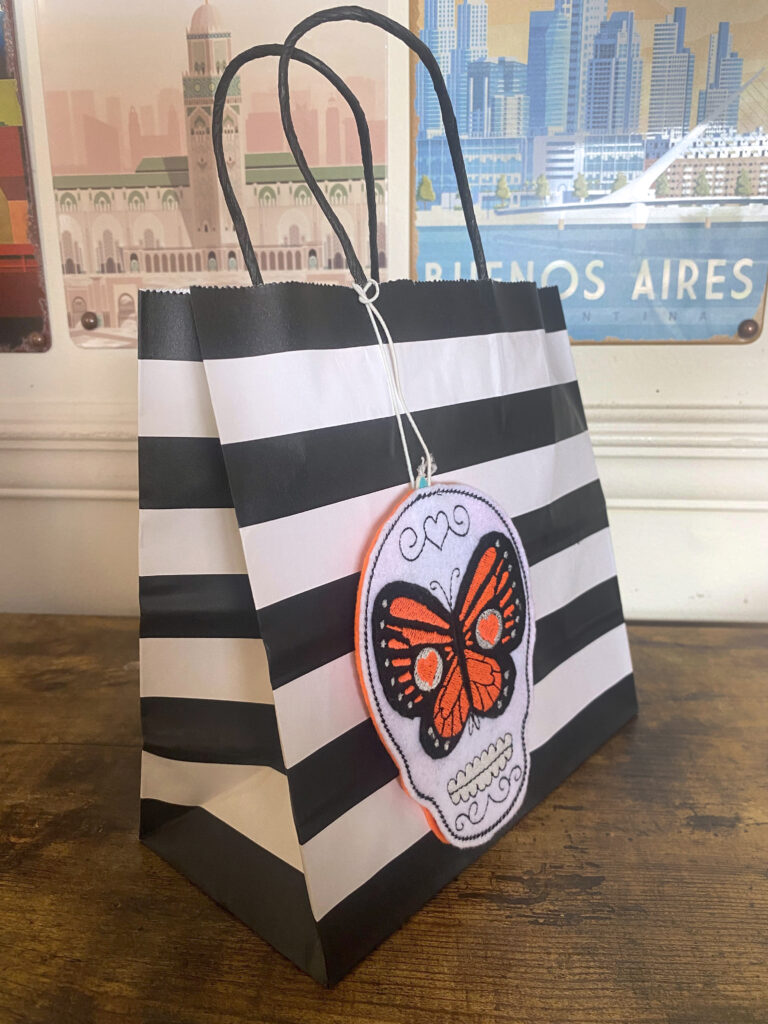 Or string several together to create a garland for your mantel or ofrenda. (An ofrenda is the offering placed in a home altar during the annual and traditionally Mexican Día de los Muertos celebration. An ofrenda, which may be quite large and elaborate, is usually created by the family members of a person who has died and is intended to welcome the deceased to the altar setting.)
GRAB A KIT and start creating your Candy Covers today!
KIT INCLUDES ENOUGH MATERIALS TO MAKE 3 SUGAR SKULLS
Missed the free webcast? GET IT HERE>