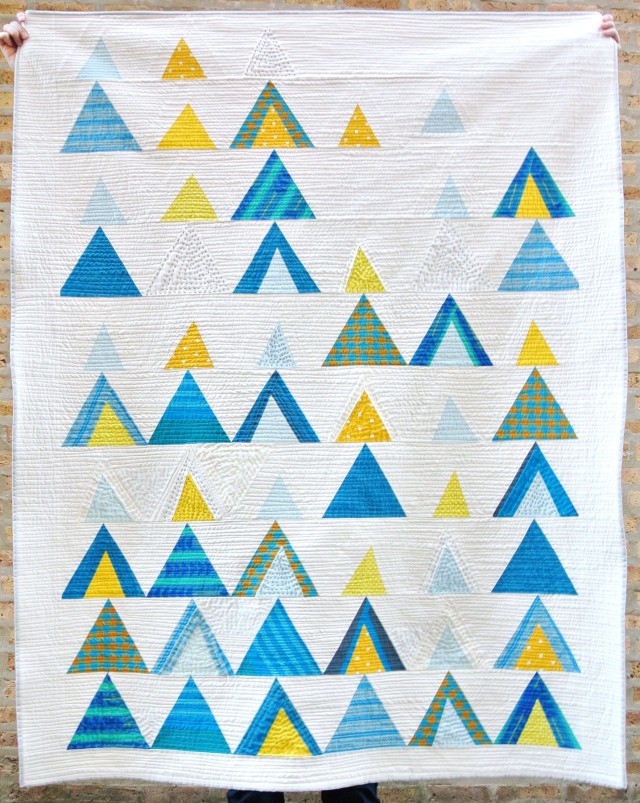 Growing up with a mother that is an artist and sewist means I have been going to quilt shows, craft fairs, art galleries and gatherings of creative people since before I can remember. Even our family vacations consisted of stops at museums, folk art installations (my mother's favorite), the general store in a Mennonite community and fabric stores. So when I tell you that Quiltcon is different, I really mean different from any other kind of artist gathering I have been to.
It's hard to put my finger on one thing that makes it different, so I thought I would make a list:
The quilts – Quiltcon quilts are, of course, modern but that would be expected from the show put on by the Modern Quilt Guild. I think the real difference is a Quiltcon quilter doesn't just see themselves as a quilter. They see themselves as artists. All quilters are artists but not all quilters see themselves as such. I know many quilters who say they aren't artists; they say this is just a hobby. (News flash: It all started as a hobby for Van Gogh, Monet, and Picasso, too!) But at Quiltcon, you can see it in every stitch of every piece. The work means something more than fabric put together. The piece is meant to make you feel something more. You can see the heart of the artist in the art.

Charity Quilt from the Tasmanian Modern Quilt Guild

The demographic – I don't know for sure the average age of a Quiltcon attendee, but my general observation from the ones I have attended is it is a young mixed crowd. I see lots more ladies with children, than with grandchildren, and a lot more men! These men and women also have a wide range of likes. There is everything from the Star Wars fanatic to the uber traditonalist but they all seem to be able to appreciate the full spectrum of art that is in the room.

My new friend Seven from across the pond

Lines – Whether its the architectural elements of the quilts or the straight line matchstick quilting, lines play a starring role in the modern quilt movement.

I love this bridge quilt. This was another one of the charity quilts.

Respect for the past – I have heard it said that a modern quilter has no knowledge or respect for how things ought to be done. There is just nothing further from the truth. My experience with the Modern Quilting Movement is that these ladies and gentlemen are proud to stand on the shoulders of tradition. A perfect example is the lovely quilt that placed 2nd in the Handwork category (sponsored by Sulky). This Double Wedding Ring by Tara Faughnan is a perfect mix of tradition and modern aesthetic. And take a look at the wonderful stitching!

Detail of Double Wedding Ring

Eagerness to Learn – I remember my very first quilt show after I got really into quilting. It was Road to California. I was like a kid at Disney World for the first time. Everything was new and wonderful and I just couldn't believe all the cool techniques and fabrics and notions that were available at my fingertips. Almost everyone is like that at Quiltcon. They are eager to learn, ask questions and compliment others on their work, style and art.
If you have never been to Quiltcon, I highly recommend you go! Even if you aren't a modern quilter, I guarantee you will enjoy this show. Alright. Enough talk. Let's let the pictures speak for themselves. Here are my favorite pictures from Quiltcon 2016.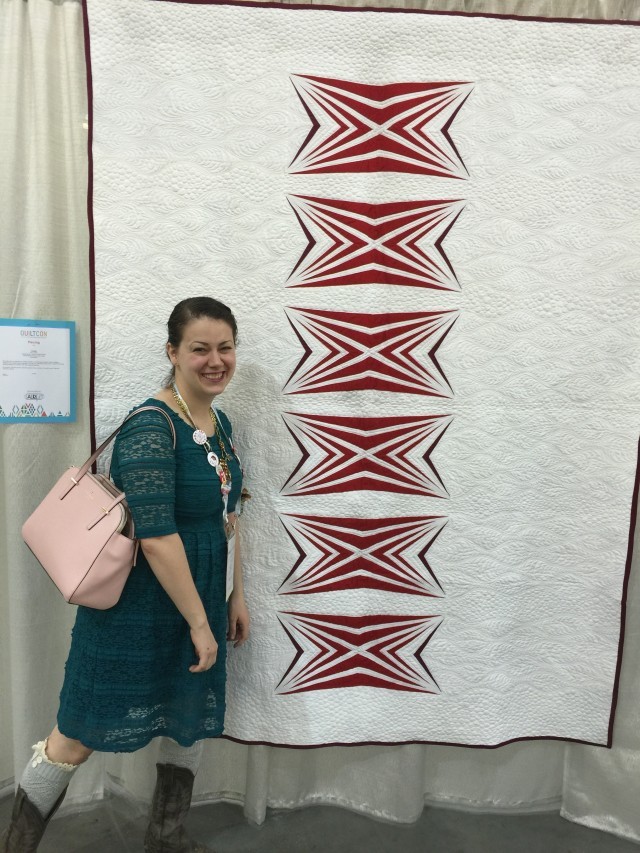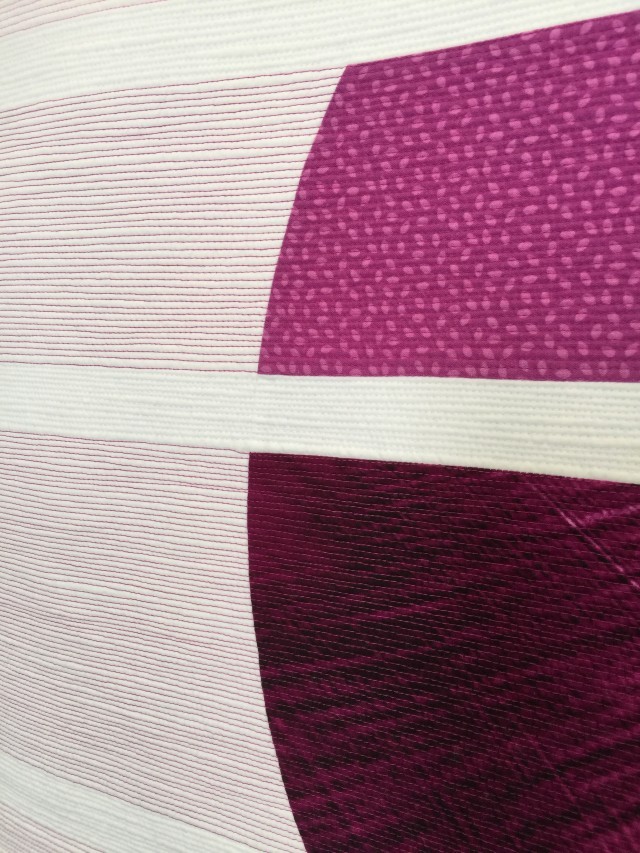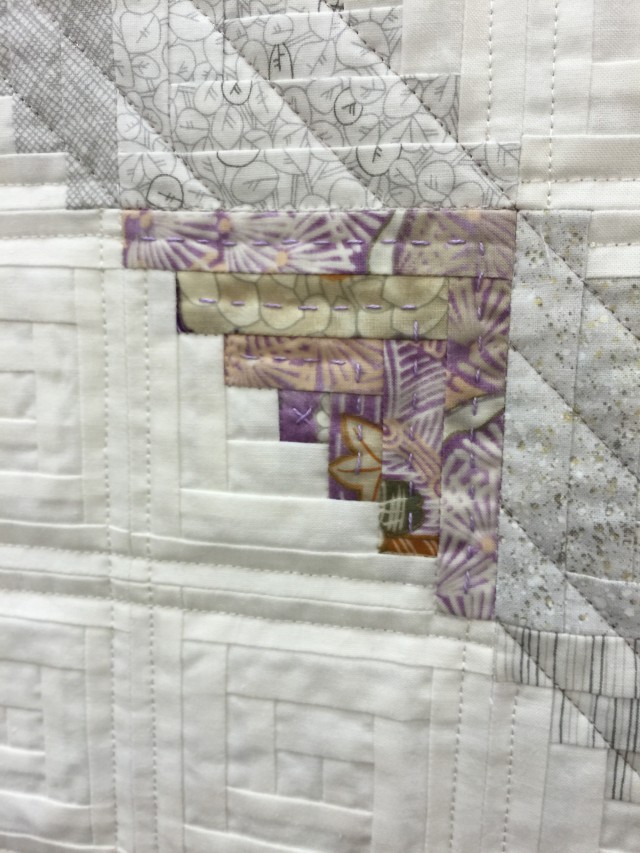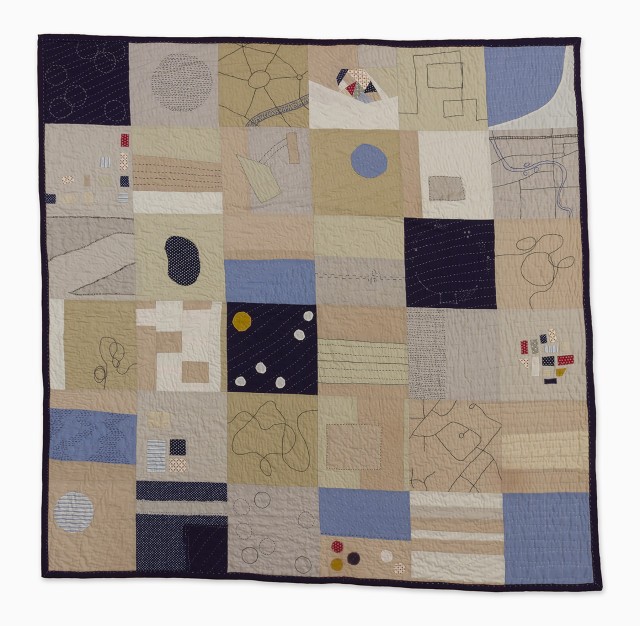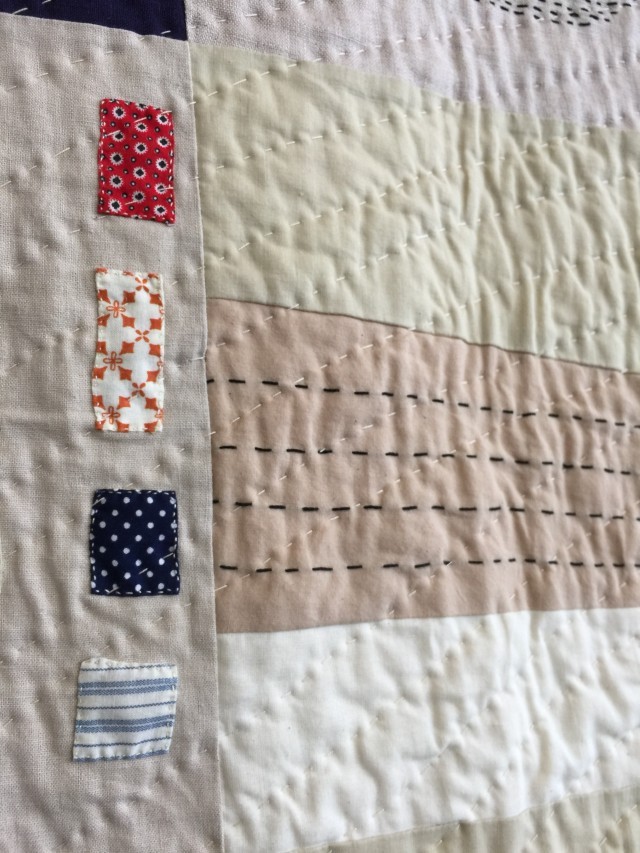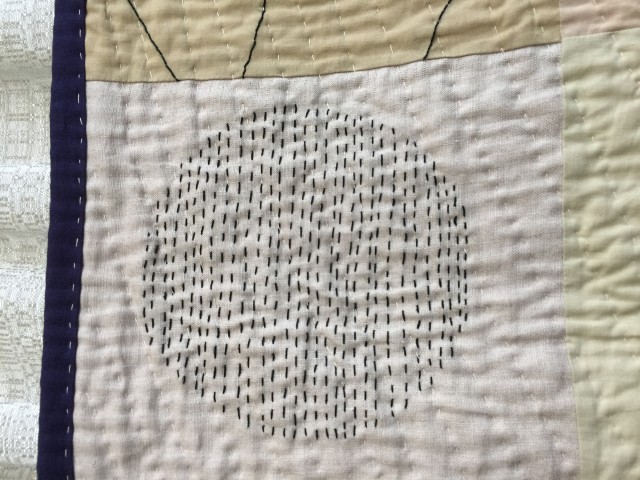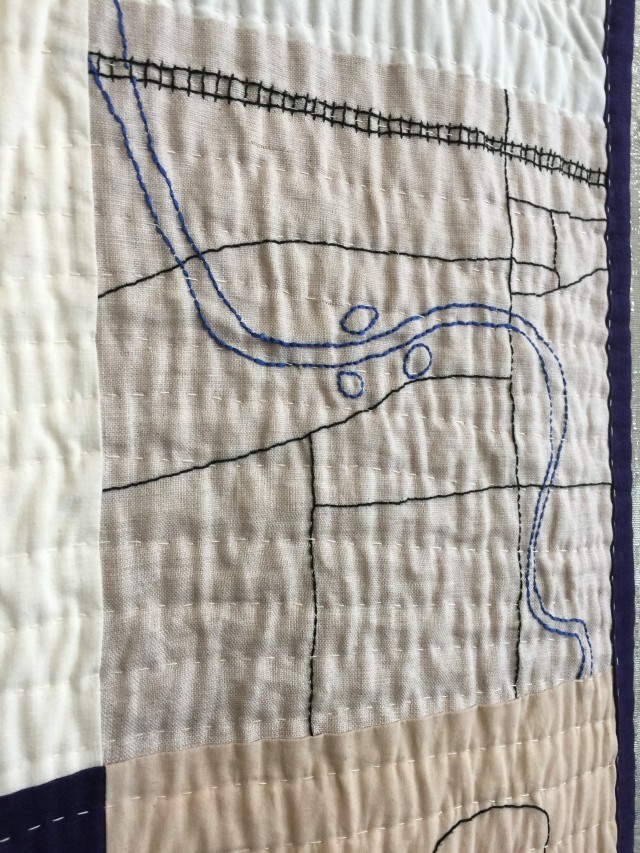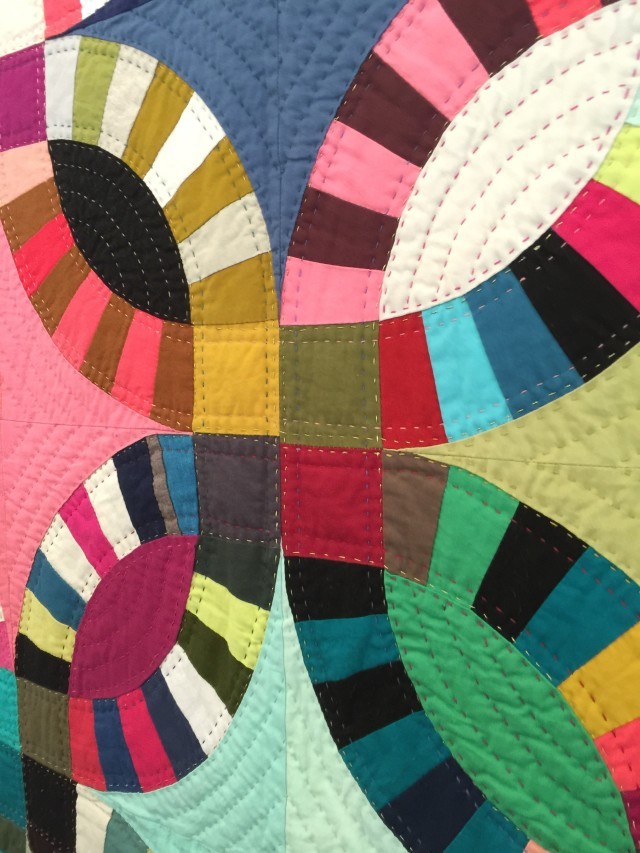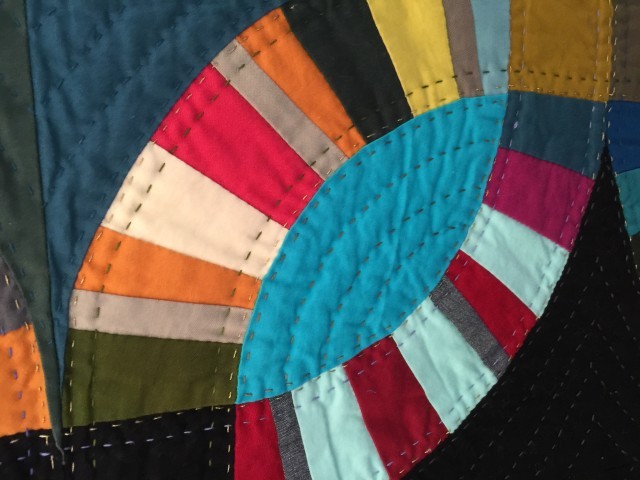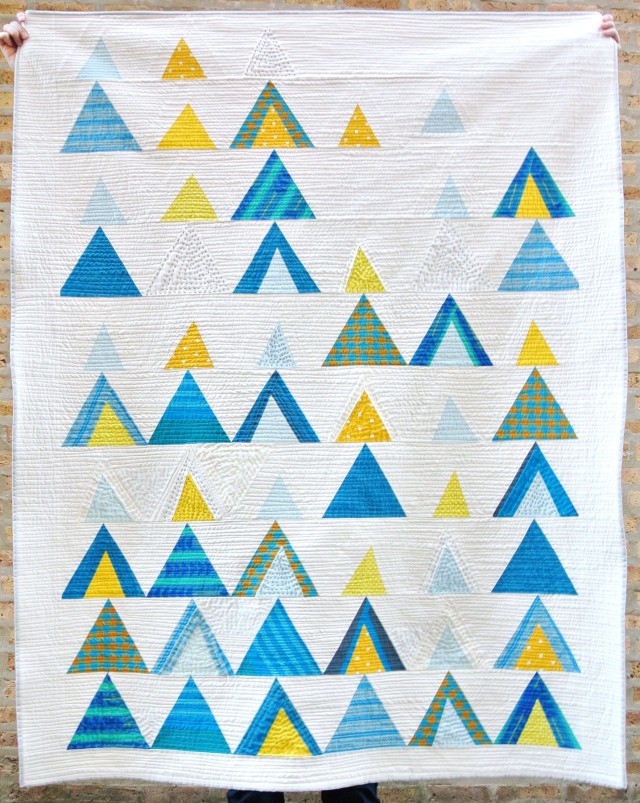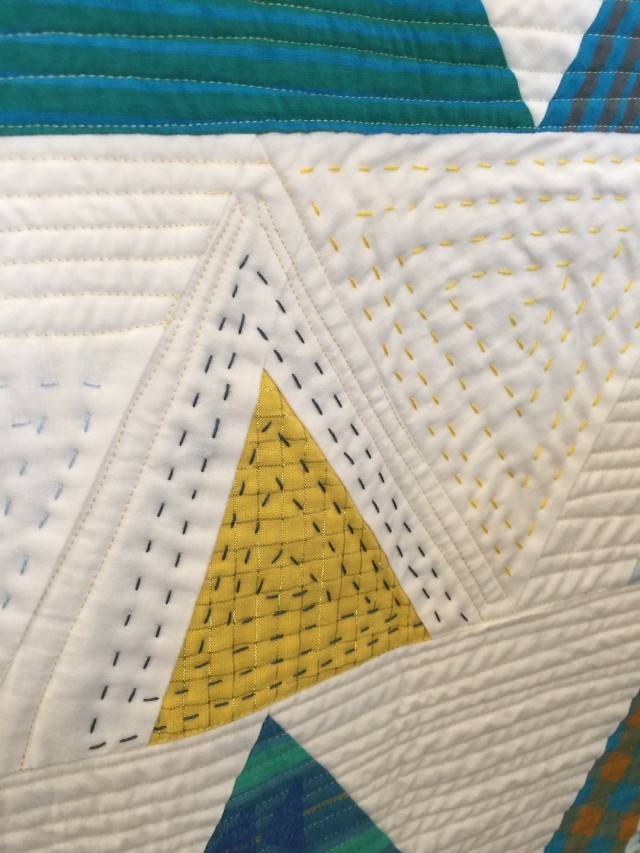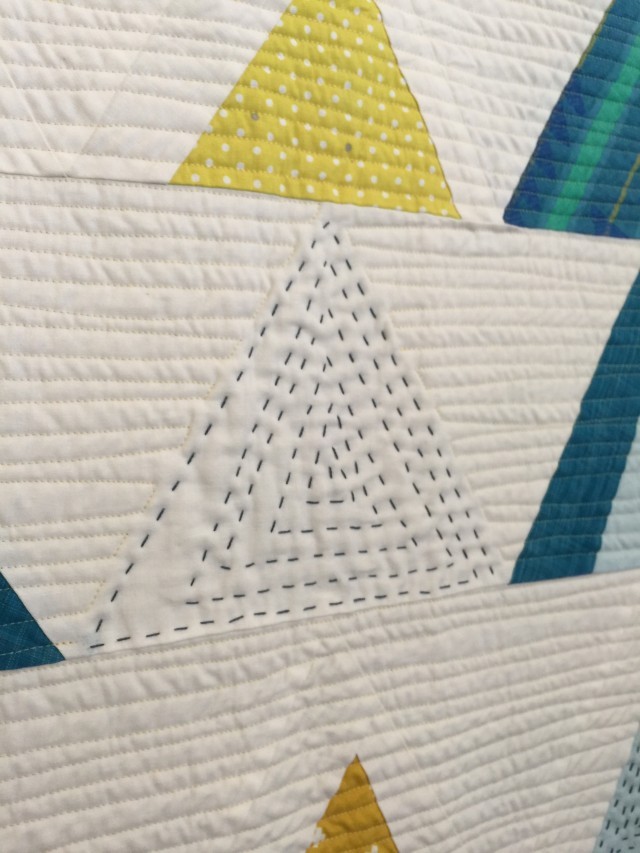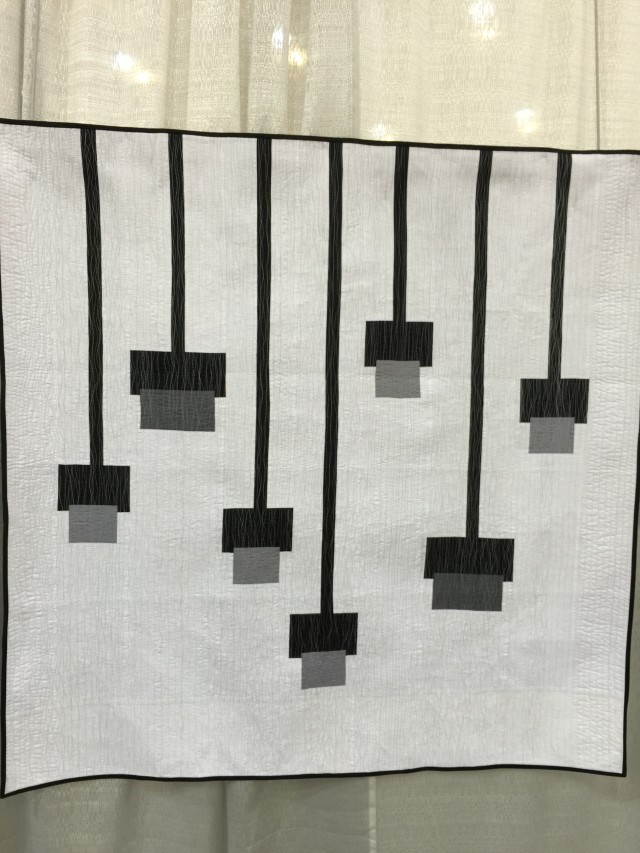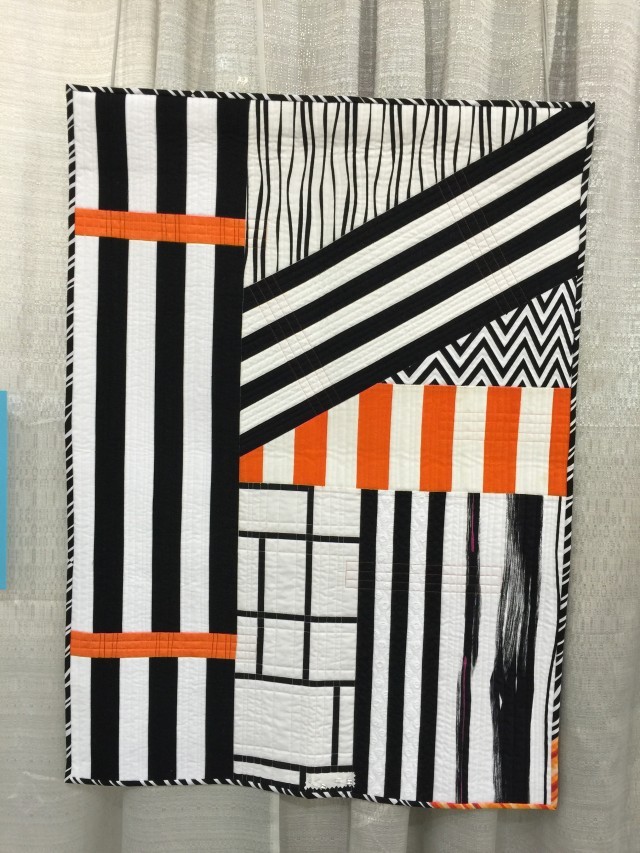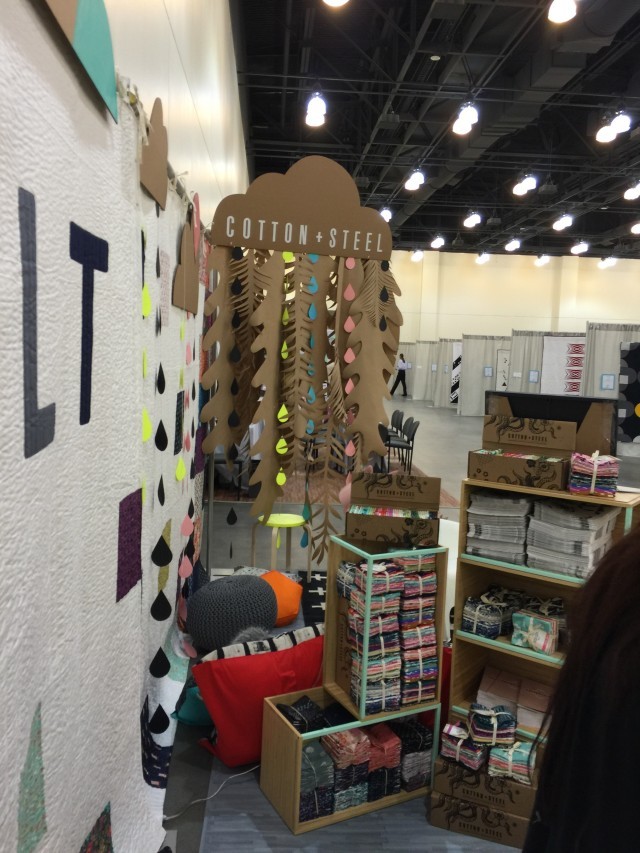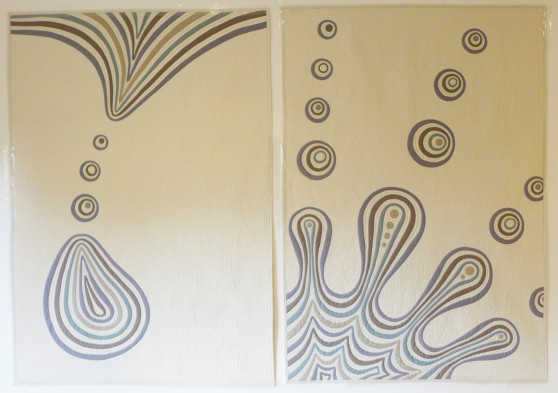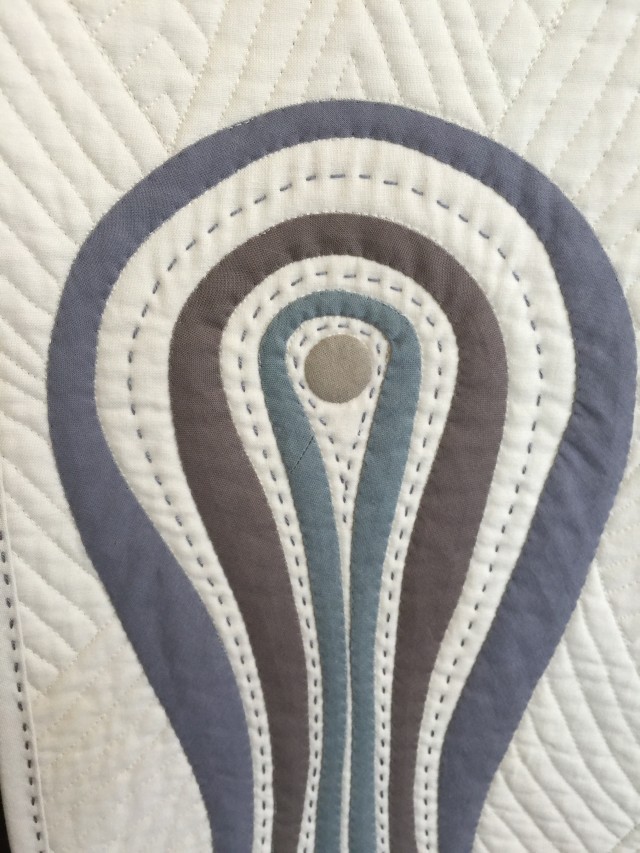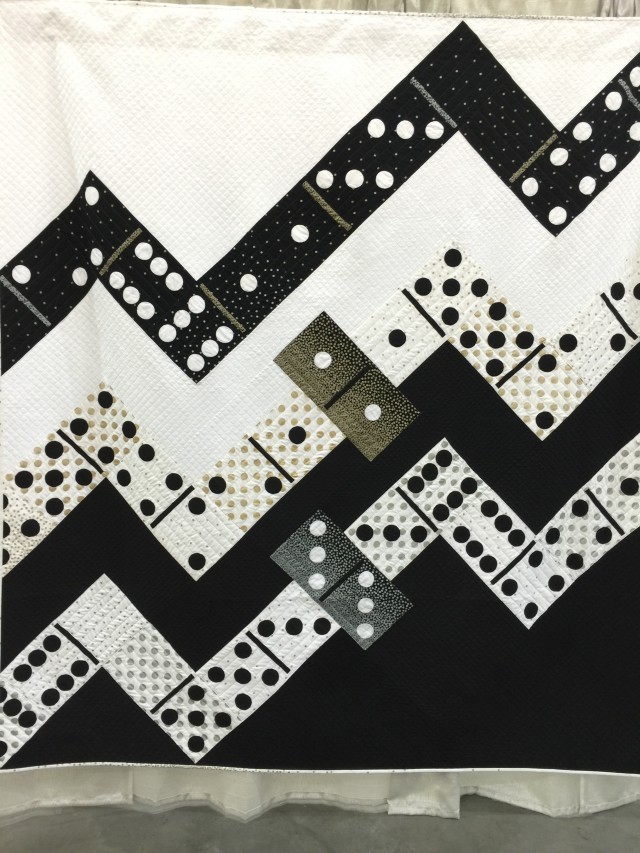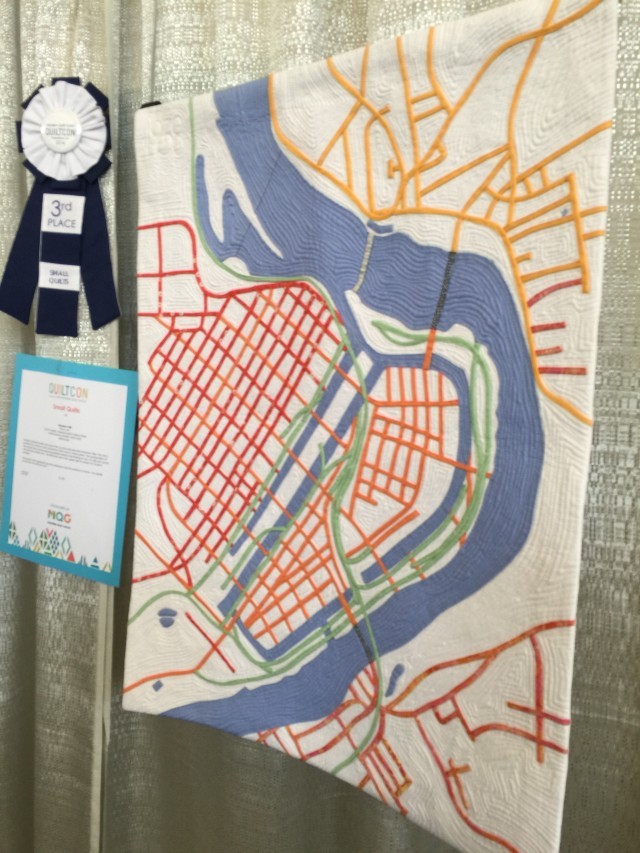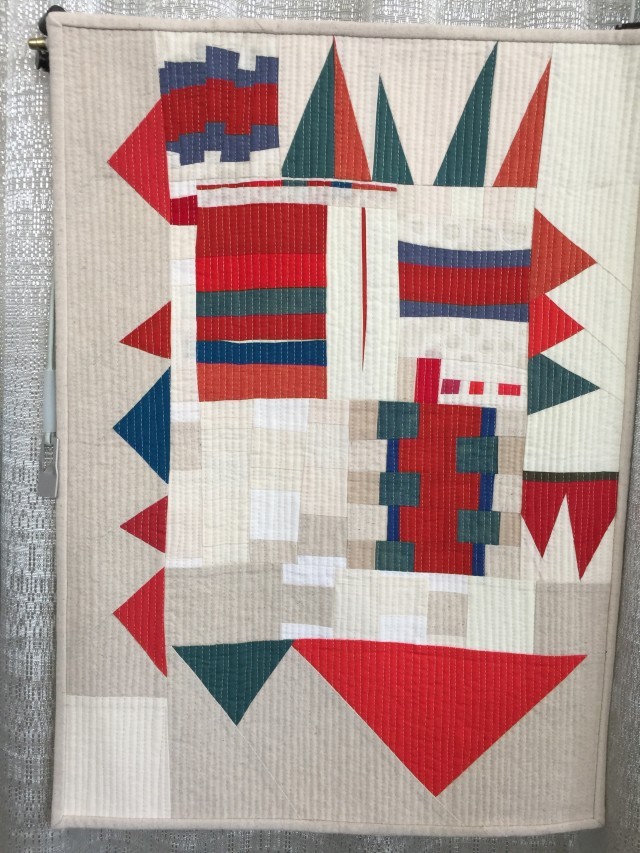 As you can see, this show is pure eye candy. Check out all the category winners from the show here.
Happy Sewing!