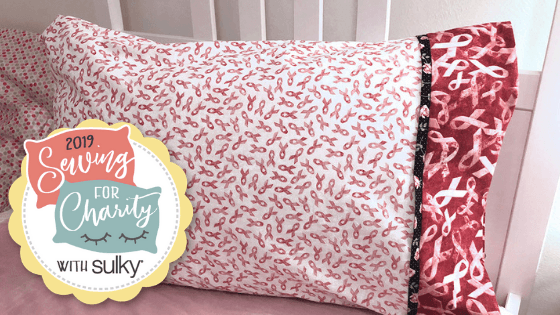 2019 Sewing for Charity with Sulky: Pillowcases for People in Need
2019 Sewing for Charity with Sulky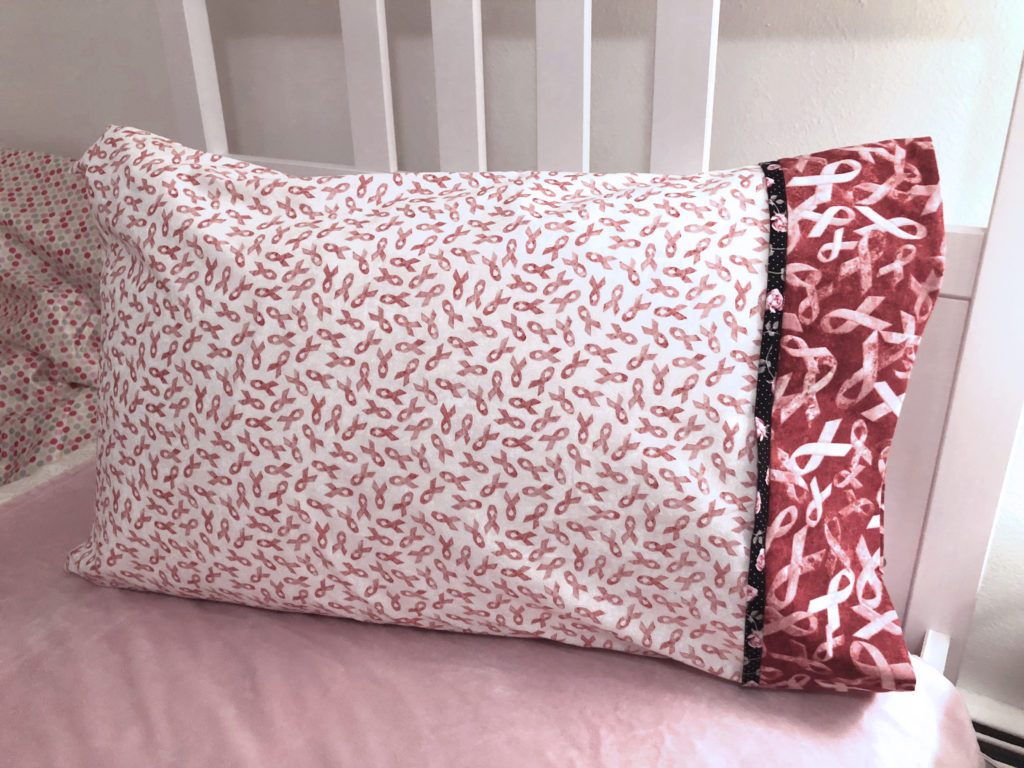 Sulky of America is proud to launch a sewing for charity effort for 2019: Pillowcases for People in Need
The gift of a pillowcase, our 2019 sewing for charity effort, is a small gesture, but one that comforts people of all walks of life. A nice safe place to rest our head is sometimes a great respite for the trials and tribulations that hardship can bring. Many charities accept handmade pillowcases and are built around distributing them to those in need. A pillowcase also makes a great gift to comfort a friend if he/she is experiencing an illness, death in the family, or other rough patch.
Throughout 2019, we'll highlight a different way to create and donate a pillowcase for this sewing for charity effort and we invite you to come along. Our pillowcase pattern is quick and easy and is a great project for your scrap fabric. The pattern features French seams to ensure the pillowcase looks as good on the inside as it does on the outside. Get your sewing bee, guild or neighborhood to join, too! This project is also a great way to introduce kids into sewing.
JANUARY FOCUS
For January, we're focusing our sewing for charity effort on breast cancer patients. People often focus on showing support for breast cancer patients and survivors during the month of October, as it's Breast Cancer Awareness month (which is great!). But people are diagnosed every day, and 1 in 8 women will be diagnosed with breast cancer in their lifetime. Many cancer hospitals receive the bulk of donations during October, so the patients that come in prior to or after don't get the same swag.
How do I know this? I am a breast cancer survivor and I received many gifts from people upon hearing of my illness, which happened to be in October. At my first chemo treatment I was presented with a goodie bag, containing a hand-knit hat, pair of soft socks, bottle of lotion, chap-stick and some drink mixes (chemo does weird things to your taste buds I would soon find out). At each treatment, I requested a blanket and pillow. It was always an afterthought to bring my own pillowcase for my eight hours in that chair, but I always wished I had one.
With that in mind, we created this Pillowcase for a Cure Kit. Inside is all the fabric, needles, and thread you need to create this pillowcase (You're sure to have leftover needles and thread that you can use to make more pillowcases or replenish those in your stash).
SUGGESTED DONATION PLACES
Ask your local hospital if they take donations for their breast center or chemo wing. Below are a few to reach out to (there are thousands out there and this is just a small sampling):
UC Health Diane O'Conner Thompson Breast Center
Metropolitan Chicago Breast Center Task Force
Barbara Ann Karmanos Breast Cancer Institute
Memorial Sloan Kettering Evelyn H Lauder Breast Center
If you know of another resource for breast cancer patients, please comment on this post to share that knowledge with other readers!
Thank you for joining in our pledge to make a difference through our sewing for charity effort this year. Next month we'll highlight another worthy cause and continue sharing the love!