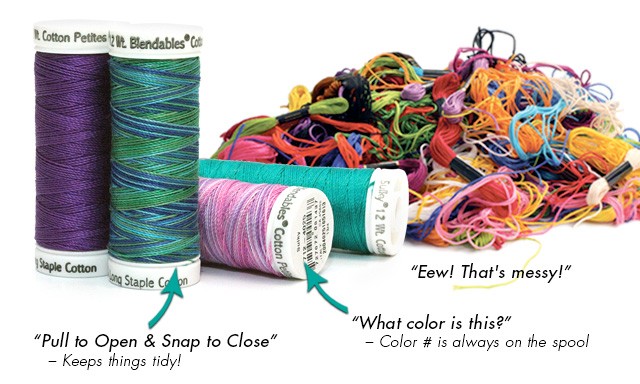 April Spools Day – Tame the Tangle

April Spools Day! We love spools here at Sulky so much that we put our hand embroidery thread on a spool! No more dealing with that tangled mess of floss, no more separating strands (one strand of our 12 Wt. Cotton thread equals two strand of regular embroidery floss) and no waste!
It's the same, great, Sulky Solid Color and Blendables 12 wt. Cotton Thread you know and love – but on a "petite" 50 yd. snap-end spool.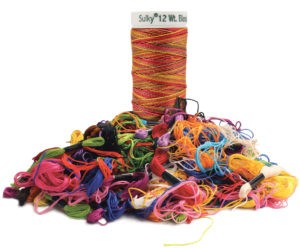 We all know the "threadaches" that can come with floss thread. Our Sulky Cotton Petites Thread are the perfect remedy. Here's why:
One strand is equal to two strands of the typical embroidery floss
No separating threads
You can cut it to any length
No more tangled floss
Tidy storage
Available in 130 Solid Colors and 30 Multi-Color Blendables on 50 yd. Snap-end Spools

Not to mention they are perfect for hand and machine work, including…
Hand Embroidery
Applique
Quilting
Cross Stitch
Crazy Patchwork
Couching
Hand Sashiko
Blanket Stitch
Needlepunch
Candlewicking
Smocking
Heirloom Sewing
Redwork
Bobbin Work
and much, much more!
12 Wt. Cotton Petites Thread Dream Assortment kits