Casey Duffle Photo Contest – Enter today to WIN!
Casey Duffle Photo Contest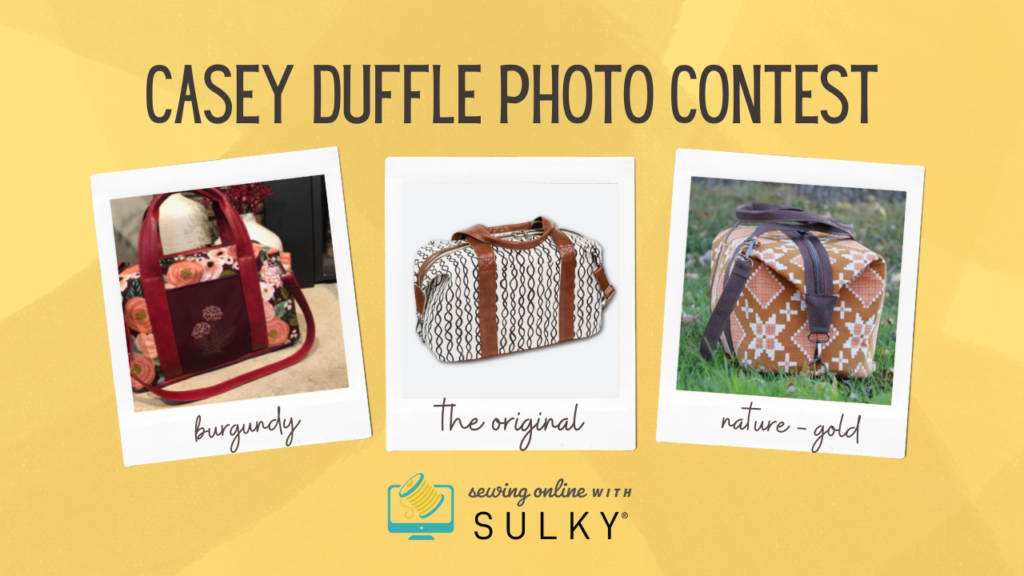 your chance to WIN more than $1900 in prizes to outfit your sewing room
Sulky, in partnership with the American Sewing Guild, wants YOU to WIN in our Casey Duffle Photo Contest! ENTER TO WIN HERE >>
Share a photo of your completed Casey Duffle (designed by Sallie Tomato) from the Sulky Casey Duffle Videocast and enter for your chance to WIN more than $1900 in prizes.
HOW: Fill out the entry form and upload a photo of your completed bag.
SHARE: Share your photo with friends & family and encourage them to vote for you. (Copy your link!)
WATCH: View your entry in the gallery & watch the votes come in.
WHEN: Voting runs from February 8, 2022 to June 30, 2022. The winner with the most votes captured by then will be announced at the 2022 American Sewing Guild Conference in San Antonio. Sulky will livestream the announcement on Facebook and YouTube so you can watch & WIN!
WHAT: The winner will receive a PQ1500SL High Speed Straight Stitch Sewing Machine from Brother (valued at $1199.99!); a Sulky 50 wt. Cotton Slimline Dream Collection, Sulky Embroidery Essentials Starter Pack & Assorted Needle Eco-Packs from Organ Needles (valued at $415.97!); a $75 shopping spree from Havel's Sewing; a one-month Cork Club Membership from Sallie Tomato (valued at $60.99!); and a one-year membership to the ASG University of Fashion (valued at $179!).
ABOUT THE SEWING MACHINE
The Brother PQ1500SL is a dream machine that belongs in the sewing room of every serious quilter and seamstress. It is a high-speed straight stitching machine, sewing up to 1,500 stitches per minute. The PQ1500SL offers an adjustable pin-feed mechanism; four feed dog settings for maximum fabric control; a knee lifter and bed extension table for quilting; full range foot pressure adjustment; and an automatic thread cutter with F.A.S.T. needle threader. And it could be YOURS along with many more prizes to outfit the sewing room of your dreams!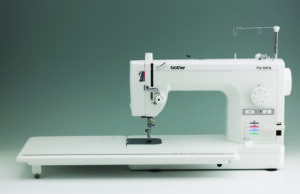 CASEY VIDEOCAST DETAILS
Didn't attend the Casey Duffle videocast? No problem! You can still register and watch it on-demand, at your leisure. With purchase of the videocast event, you'll receive our Floral Foraging Machine Embroidery Collection absolutely free! Use this embroidery collection to embellish your Casey Bag pockets, with full video instructions provided in the event.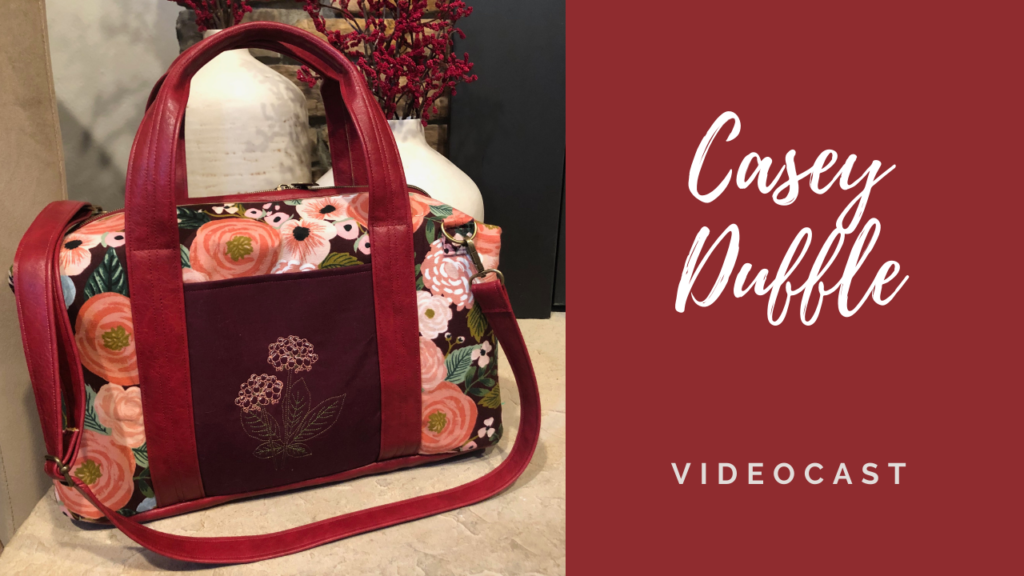 Didn't get a Casey Duffle kit? No worries! Grab a kit in Burgundy/Antique or Gray/Nickel. The kit includes the physical paper Casey bag pattern by Sallie Tomato, high-quality lining and canvas Rifle Paper fabric by Cotton + Steel Fabrics, interfacings, stabilizer, and of course Sulky Thread to complete and embellish your bag.
Also available is the Casey Bag pattern as a digital PDF, if you'd like to use your own fabrics and make multiple bags.
CASEY PHOTO CONTEST VOTING
The full rules are available on the contest bag (there's a special prize for an international entry winner, too!). And voting is open now, ending June 30, 2022. VOTE FOR YOUR FAVORITE>
Be sure to vote for yourself and encourage others to vote for you, too! Once you enter, you'll receive a unique link to share out on social media and email to friends and family. Save the link to gather votes throughout the contest. We already have a couple of entries and quite a few votes.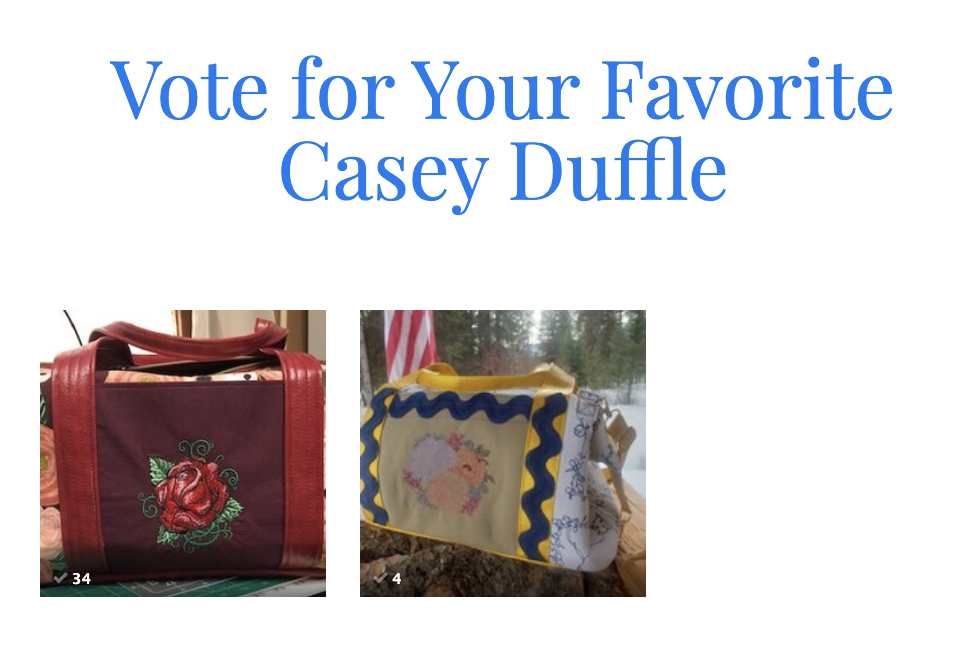 Finish up your bag and be sure to post your creation. We can't wait to announce the winner at the 2022 American Sewing Guild Conference in San Antonio, TX this summer!