DIY Heart Pendant – Just in time for Valentine's Day!
DIY Heart Pendant
Whether you want to show your love to a friend or make one of these for yourself, a little DIY heart pendant is a cute addition!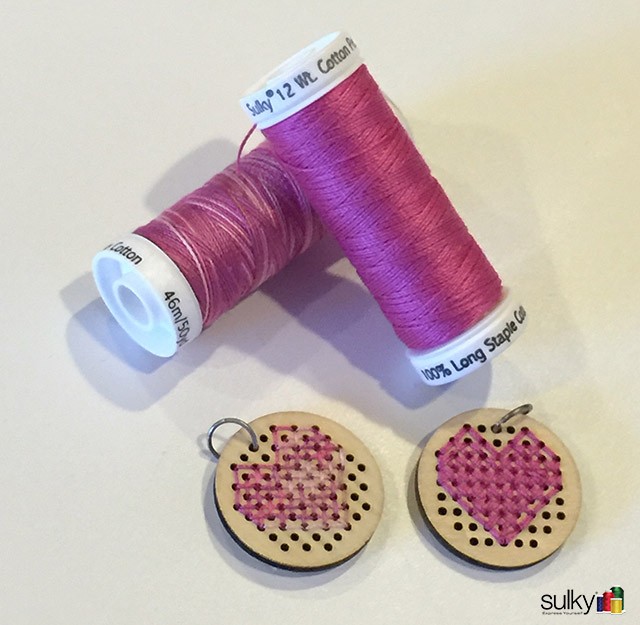 This DIY heart pendant is so quick and easy to make. It's a perfect project to do with kids or grandkids.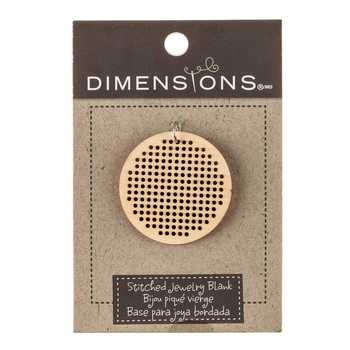 SUPPLIES
I used this wooden circle blank. You might like these other shapes, too! Hearts, Crosses, Oval and more, and these even bigger Hearts
Sulky may earn an Affiliate Commission if you purchase something through recommended links on our post. Don't worry – this does not increase your cost. 
You'll also need Sulky 12 Wt. Cotton Petites. I used two of the colors from our Beat Cancer Petites Thread Collection, the Hot Pink #1109 and Blendables color Vintage Rose #4030.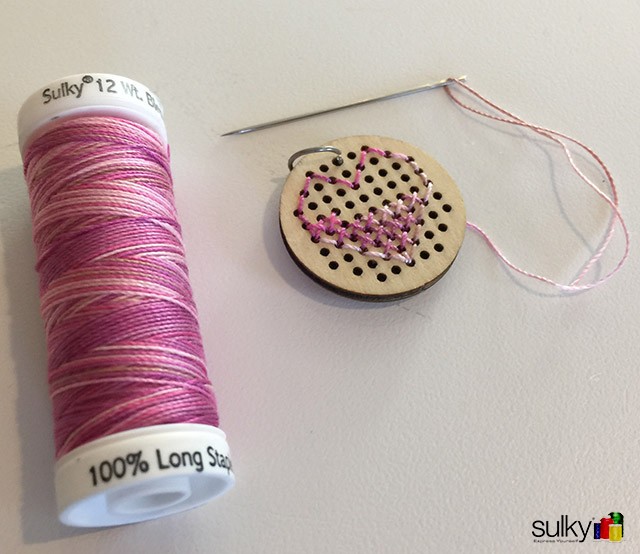 With the Vintage Rose Blendables thread I used just one strand. Sulky's 12 wt. cotton is equal to 2 strands of embroidery floss so one strand provides ample coverage. I outlined my heart shape first and then did a cross stitch pattern on the inside.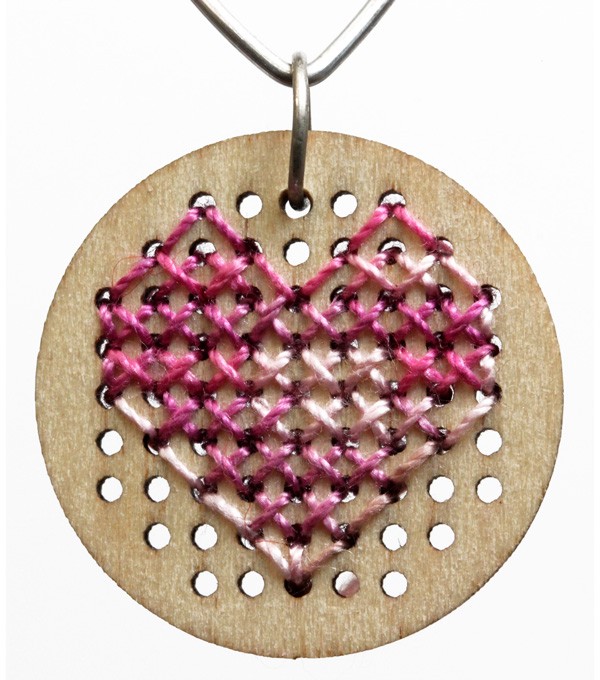 The single strand gave the heart pendant a more delicate look and I like how the Blendables color change gives it some dimension.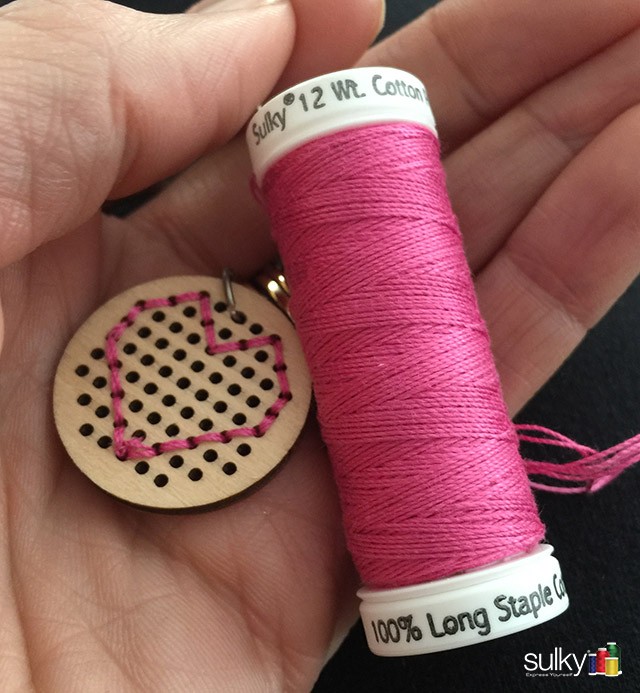 On the Hot Pink DIY heart pendant, I used two strands of Sulky 12 wt. cotton thread.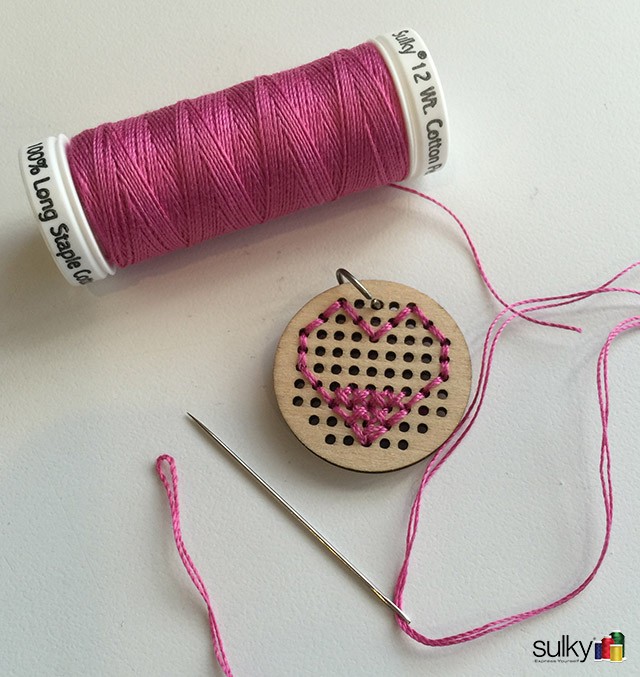 This not only made the heart really stand out, it also meant that I didn't have to tie a knot on the back! Thread the needle with the loop at the end.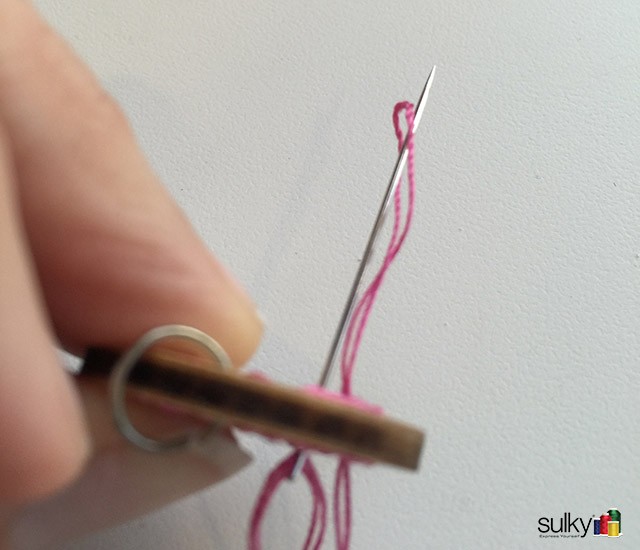 Once you take your first stitch, and you poke your needle back through the pendant, put your needle through the loop of the thread.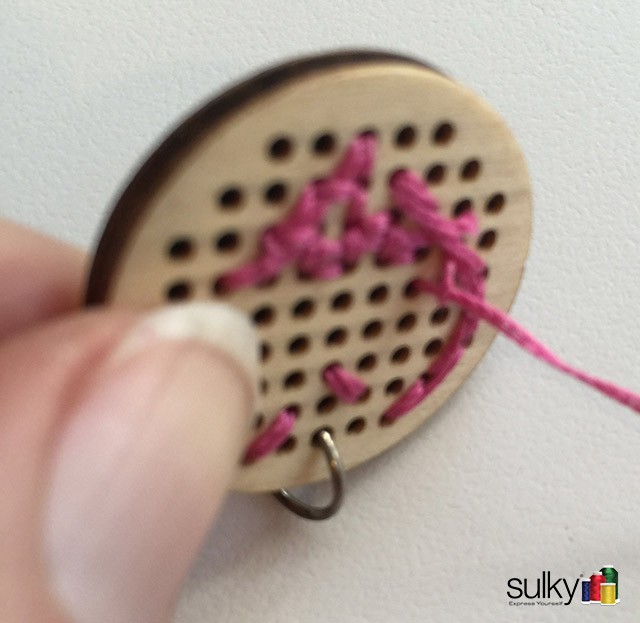 Pull it tight and this will secure your thread without having to do a knot! (Sorry for the blurry pic. This is the best I could do with the camera on my phone, but hopefully you get the concept.)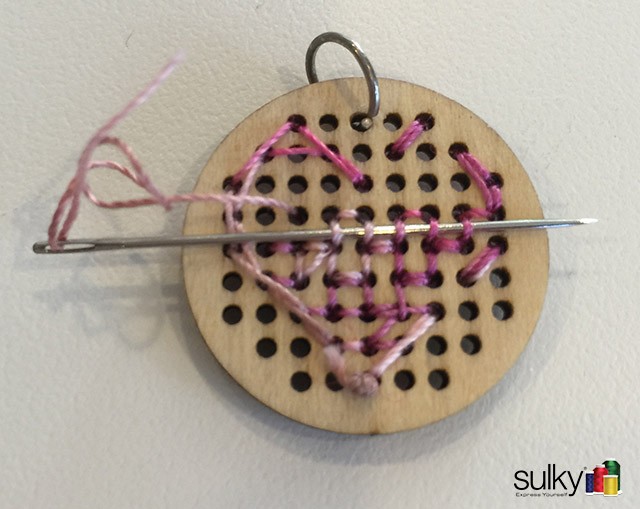 When securing the thread after you have stitched the heart, slide the needle under a few of the stitches on the backside of the pendant.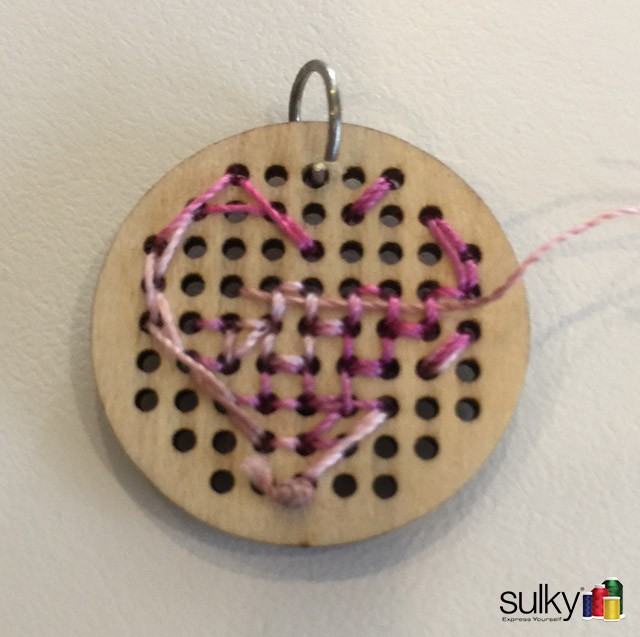 Once you pull the thread through, those stitches will hold the thread in place. Now go enjoy spreading the love with your new pendant!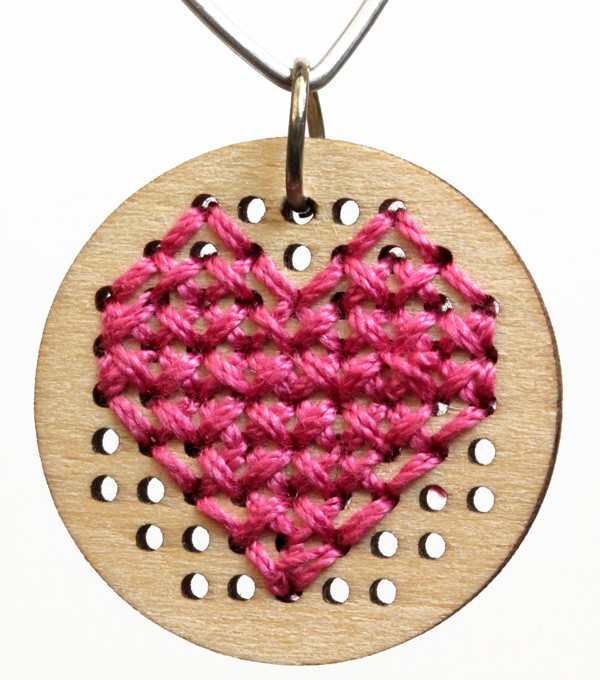 Happy Sewing!