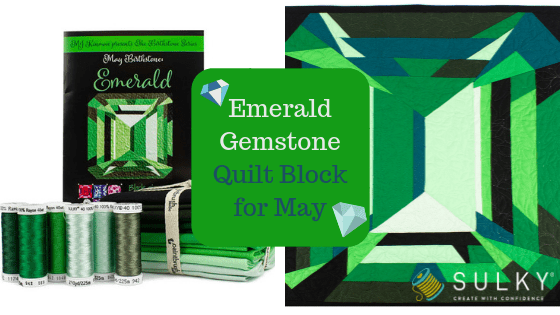 Emerald Gemstone Quilt Block + Rayon Threads for Quilting
Treat yourself to a precious gem and make a gemstone quilt block!
Paper piecing and quilting with rayon thread combine to make a gorgeous Emerald Gemstone Quilt Block. The emerald is May's birthstone, but also one of the "big three" of colored stones. Emeralds are all the rage, with some people choosing them for engagement rings over the traditional diamond.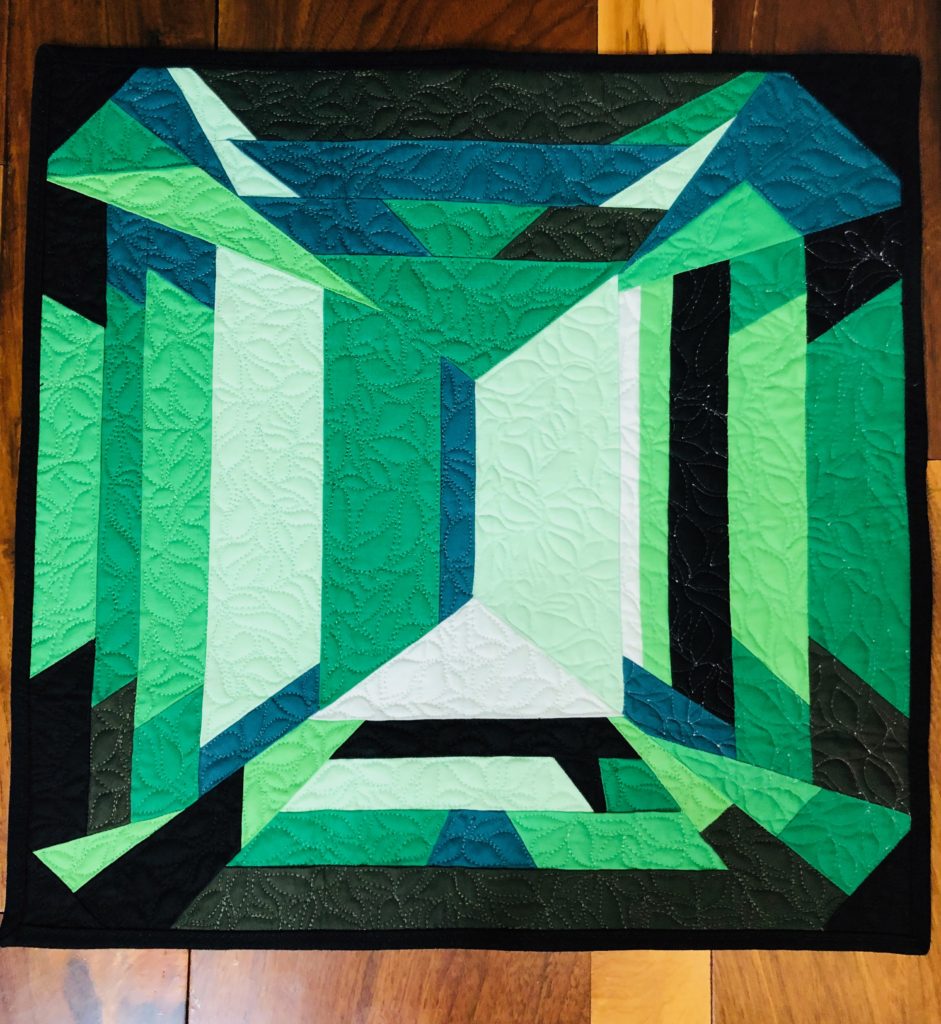 MJ Kinman, designer and creator of the famous Gemstone Quilt blocks, hosted a webinar with us and explained her wild-motion quilting techniques. This quilting is what she prefers for her gemstone quilt blocks and it becomes a cathartic experience with its calming repetition.
For paper piecing these intricate gemstone quilt blocks, MJ likes to use freezer paper. I like to use Sulky Paper Solvy. It's printable, so I run it through my printer to transfer the pattern. And it washes away completely after piecing so you don't have to pick out pieces of paper within all those seams! (If using this product, make sure your fabric is washable first!)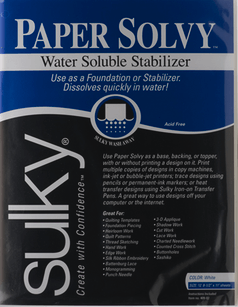 Now we've packaged our rayon thread, the thread MJ recommends for her technique, into convenient bundles so you're able to arm yourself with all the thread colors needed to make each block, whether it's the Emerald, Sapphire, Diamond, or any of the Birthstones! You can even purchase all the thread needed for each gemstone quilt block in our Complete Thread Collection!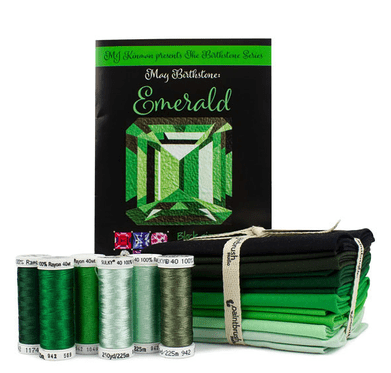 We've kitted the thread with MJ's fabric and patterns as well, so it's easy to purchase the entire kit for the pattern you want with everything included together. The fabric is in the kit or available separately.