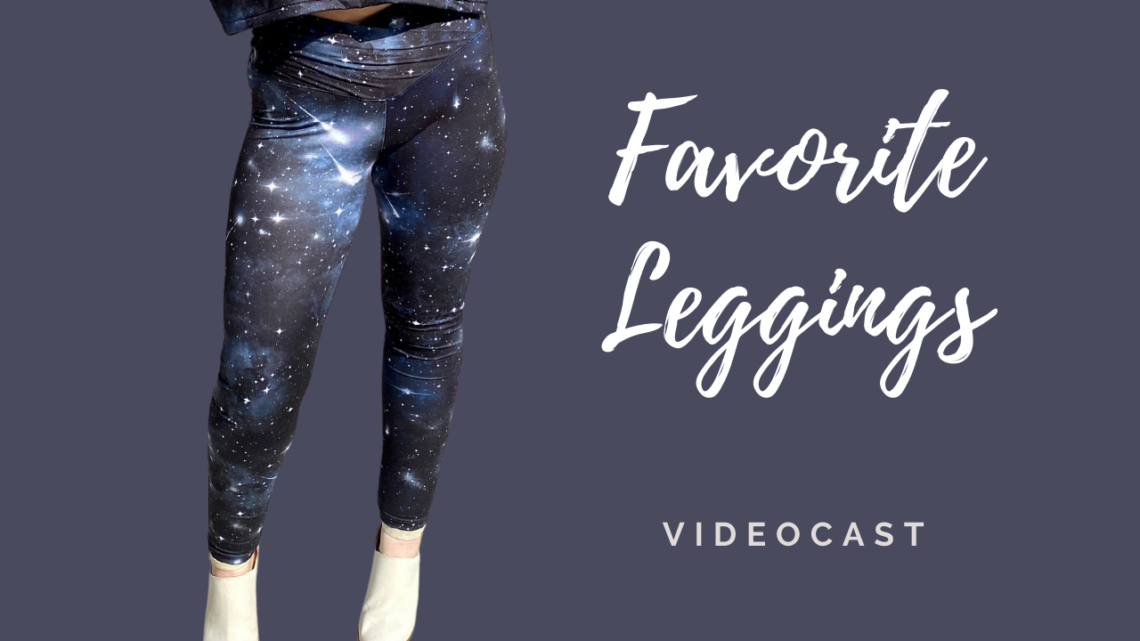 Copy Your Favorite Leggings, Draft a Pattern & Sew!
Your Favorite Leggings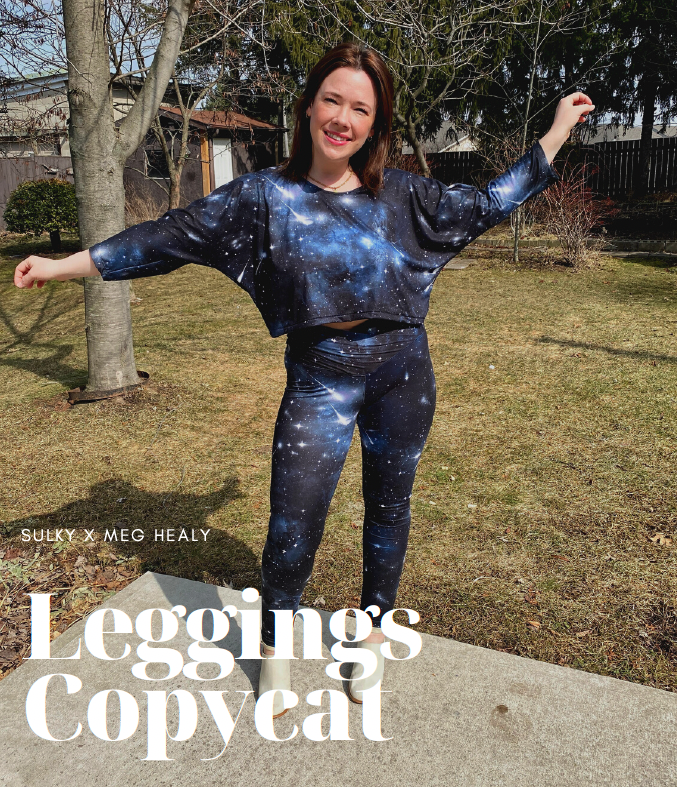 a NEW Videocast from Sulky and Meg Healy of Meg Says Sew!
Join us and learn how to copy your favorite leggings, draft the pattern and sew them up using either a sewing machine or serger. We'll go live on April 19, 2022 at 2pm Eastern Time.
Meg Healy will teach you how to sew your favorite leggings using a pair you already own and love to draft a pattern. Meg will take you through the steps of pattern drafting, ensuring the pants fit your body and style. You'll also learn how to construct the leggings using either a sewing machine or serger. Then, customize your pair to include pockets, waistband treatments, topstitching and optional machine embroidery.
The Favorite Leggings pattern is a draft-it-yourself pattern guidesheet that includes instructions for copying your favorite existing leggings and constructing the garment. This pattern is a great starter garment for those who have never made clothes, but also customizable and easily embellished for more seasoned sewists. You'll receive the pattern drafting guidesheet FREE with purchase of the Videocast – a $9.99 value!
FAVORITE LEGGINGS VIDEOCAST HIGHLIGHTS
Learn how to draft your own pattern to fit your body and personalize them for your style. First, discover a simple pattern drafting method you'll use again and again to re-create your favorite garments. Register here>
Modify the pattern to suit your style and needs, including waistband options, pockets and a shorts version. Then, learn how to add embellishments, such as reflective topstitching and machine embroidery.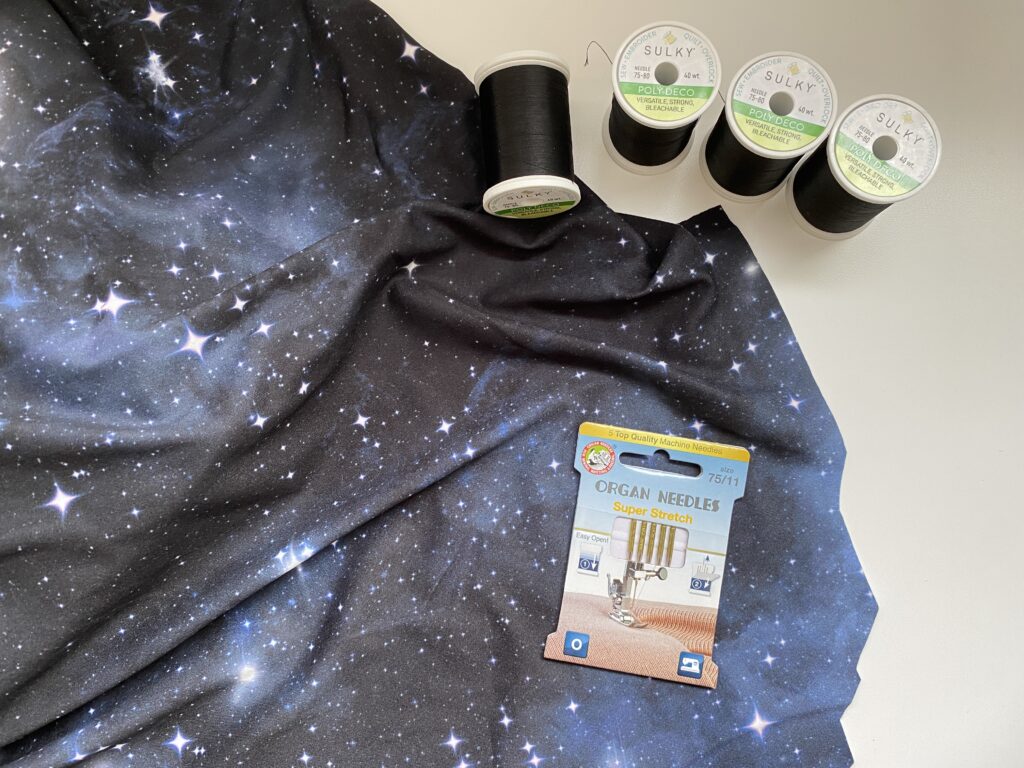 FAVORITE LEGGINGS KIT DETAILS
The Favorite Leggings Kit comes in two colorways: Galaxy and Tie-Dye. You'll get enough fabric to create a pair of Leggings up to size 22 (more fabric may be required for extra-wide or fold-over waistband treatments). After choosing your colorway, choose "sewing machine" or "serger" to receive the correct needles and number of thread spools for your chosen construction method. Then, complete your checkout and join us LIVE on April 19, 2022 at 2pm.
KIT INCLUDES:
2-yard cut of Double-Brushed Poly Spandex (choose either Galaxy or Tie-Dye colorway)
Sulky Poly Deco Threads (1 King Spool for "sewing machine" version; 4 King Spools for "serger" version; Black for Galaxy, Steel Gray for Tie-Dye)
Organ® Needles: Size 75/11 Super Stretch ("sewing machine version") or EL 705 SUK ("serger")
KITS ON SALE WHILE SUPPLIES LAST – LIMITED QUANTITIES AVAILABLE
WHAT TO EXPECT
LIVE streaming video
LIVE Q&A with the Sewing Instructor throughout the event
90 minutes of content
Access to the Videocast on demand & all presentation materials in your personal Library
FREE Copycat Leggings Pattern Drafting Guidesheet – a $9.99 value!
4 Door Prizes to WIN – announced throughout the event (you don't have to be present to win!)
Join us for this unique, interactive experience and sew your favorite leggings! REGISTER NOW>